Q: "Having trouble logging into my son's Apple account. Gives message 'Apple ID is not active'. Started a few days ago. Was working fine before that. Get the same message if I try to reset password." – from Apple Community
Some iPhone users reported that they encounter a prompt alerting "this Apple ID is not active", and they cannot fix it even though they tried to reset their password and enter the new one. Basically, this message always gets along with "Verification Failed", which indicates that the inactive Apple ID fails to be verified. When you get into this error, all the services based on your Apple account are unreachable. To know why it starts to mess your device up and how to get rid of this trouble, continue to read this article.
Part 1. FAQs about This Apple ID Is Not Active
Q1: What does "this Apple ID is not active" mean?
A: This message means that your Apple ID is disabled and cannot be verified. Then, you may not able to sign in to or sign out of your account.
Q2: Why does it say "this Apple ID is not active"?
A: There are various reasons causing this error. For instance, the Apple system is on inspection, the information of your Apple ID has expired, the country or region you set up is wrong, your account is compromised, etc.
Q3: Is it possible to remove inactive Apple IDs?
A: Yes, you could remove your inactive Apple account by visiting Apple's Data and Privacy website. After signing in, you need to select Apple ID & Privacy and click on the Deactivate option.
Q4: How to reactive Apple ID?
A: By contacting Apple Support and offering some relevant information, you could ask them to reactivate your Apple ID.
Part 2. How to Fix This Apple ID Is Not Active
Method 1: Check Apple System Status
Occasionally, the Apple server needs maintenance. If you receive the warning under this circumstance, there is a great possibility that your Apple ID could not be recovered in a short time. To troubleshoot it, go to the Apple System Status page, and check if there is a green spot in the front of the Apple ID option. Besides, the status of iCloud and the series functions of iCloud could be checked by the way.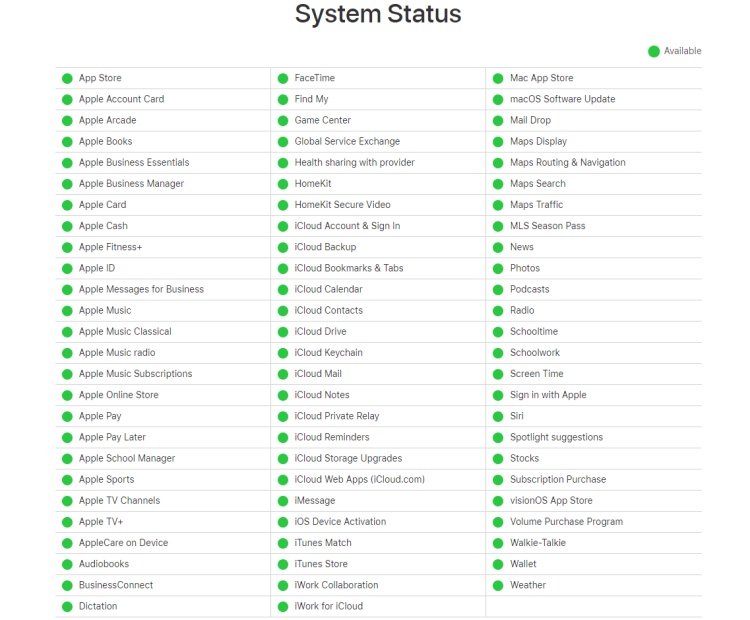 Method 2: Reset Apple ID Password
As mentioned by the user who came up with this problem, resetting the Apple ID password is a worthy way to try. If your account has not been used for a long time or the information has expired, a new password could allow you to reenter. On your iPhone or iPad, open Settings, tap Apple ID, select Password & Security, hit the Change Password option, and enter your screen lock passcode to create a new Apple account password. Then, you could re-sign in with the new password.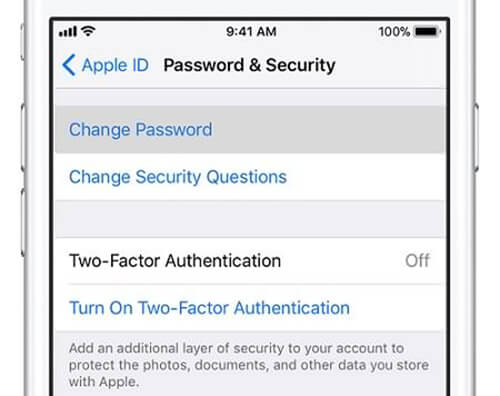 Method 3: Sign Out or Remove Apple ID
If you are unable to access your account even if you reset the password, try to sign out of your Apple ID from other places, such as iCloud, App Store, iTunes, and a browser. Furthermore, you could remove your Apple ID from other devices.
Here is the way to log out of your account on your iPhone. Choose Apple ID on the Settings app, scroll down to the bottom, and tap the Sign Out button. Then, re-log into it on a browser. But you are required to enter the verification code. If there is no notification popping up, find the Get Verification Code button on the Password & Security section and click it.
When it doesn't work, there is a chance to remove your Apple ID from your iPhone/iPad. On iPhone or iPad, tap Apple ID, choose the device you need, hit the Remove from Account button and confirm your action.
Method 4: Force Restart Device
A universal method to fix Apple ID issues, including "this Apple ID is not active", is to force restart your device. Unlike simple reboot, this operation will give your device a deep and thorough refreshment, so that the unknowing glitches could be cleaned.
iPhone 8 and later/iPad without a Home button: quickly press the Volume Up button → quickly press the Volume Down button → press and hold the Side/Top button → release until the Apple logo occurs
iPhone 7 and 7 Plus: press and hold the Volume Down button and the Side button → release them until you see the Apple logo
iPhone 6 and earlier/iPad with a Home button: press and hold the Side/Top button and the Home button → release both of them when the Apple logo appears
Method 5: Update iOS Software
Several system glitches brought by the outdated iOS/iPadOS software may lead to disturbing errors as well. It could be easily solved by updating to the newest version. On iPhone or iPad, enter Settings, find General, tap Software Update, and hit the Download and Install button. Make sure the Internet connection is stable and your device has enough power.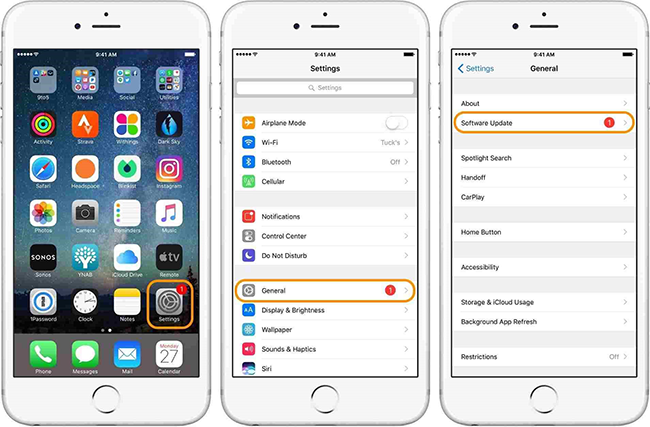 Method 6: Unlock Apple ID
"This Apple ID is not active" error emerges because of a faulty password. If the new password is unworkable, you may consider unlocking your Apple ID by using a remover. Joyoshare iPasscode Unlocker can be qualified to remove your Apple account in any situation and it makes an assurance to reserve your data for good. Besides Apple ID, this software allows you to unlock the screen lock, turn off the Screen Time passcode and bypass MDM restrictions. The worries about compatibility, security and success rate could be eliminated with Joyoshare iPasscode Unlocker.
Key Features of Joyoshare iPasscode Unlocker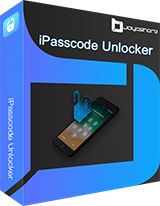 Fix Apple ID with verification failed issue without losing data
Unlock the screen lock, turn off the Screen Time passcode and bypass MDM restrictions
Support the latest iOS/iPadOS 16 and all Apple devices
Simple steps and 100% safe
Step 1

Connect to Computer and Enter Unlock Apple ID Section

Connect your iPhone or iPad to your PC or Mac, run Joyoshare iPasscode Unlocker and select Unlock Apple ID. Then, click the Start button to move to the next page.

Step 2

Check the Status of Find My

If the Find My feature is disabled on your device, you could click the right arrow and do the next step. However, if it is enabled, you need to confirm that the screen lock and the two-factor authentication are enabled as well. After clicking on the Yes button, you can continue to unlock your Apple ID.

Step 3

Remove Inactive Apple ID

Click the Start button and you will be guided to the Unlock interface. Here you are required to examine your device's details, and you could download the firmware package. Once the verification completes, click the Unlock button to remove your inactive Apple ID.
Part 3. Conclusion
This Apple ID is not active? I believe that you have gotten all the information you want to know about this pop-up after reading this post. It explains the meaning of it and the reasons why it appears. Most importantly, 6 feasible workarounds are provided. It is recommended that you follow these solutions in order until you get rid of the annoying message and put your Apple ID into a normal state. When the issue you meet is too severe to be settled with the listed methods, you must go to the Apple Store asking for assistance.