Q: "How to Fix 'Verification Required' when installing free apps on iPhone. It keeps saying that I need to put in a card for a source of payment whenever I try to download any app. I don't know where the payment is from and I don't want to pay for it. Is there a way to get this off my Apple ID?" – from Apple Community
What is the meaning of "Verification Required" and "billing problem with previous purchase"? Why does it constantly ask to sign in with Apple ID to view billing information or verify payment information? When you make purchases, download free apps or use subscriptions, these messages may occur on App Store, and you will be confused about them. Don't fret, this article is planning to eliminate your doubt and gives you 4 reachable methods to fix this issue. Moreover, if you are eager to remove the Verification Required prompt but don't know the Apple ID password, you can also find a solution here. Keep going to read the full guide on Verification Required on App Store.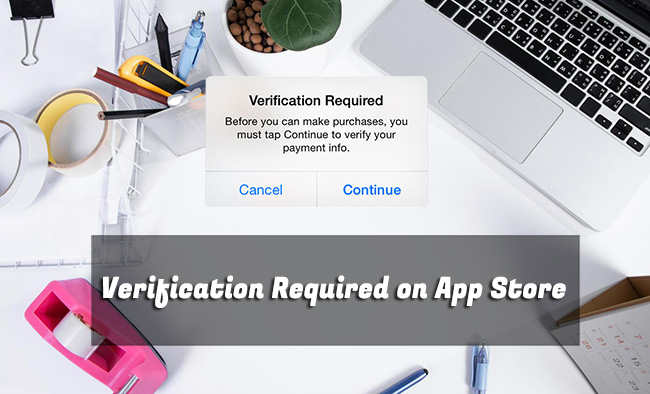 Part 1. Why Does It Say Verification Required on App Store
Here list some possible reasons triggering the Verification Required pop-up on the App Store. You can troubleshoot your account settings in light of the causes shown below.
It is required to verify the payment information for a new Apple ID that has never downloaded or paid apps on your iPhone or iPad.
If the Apple ID payment method is incorrect, you are required to verify your identity so that you are allowed to download free apps or make purchases.
An invalid credit card is not supported to be verified, hence you will see the Verification Required prompt.
When there is an unpaid balance on your Apple ID, you are unavailable to continue getting apps downloaded and paid.
In case your Apple account is restricted by the organizer under Family Sharing, it has the potential that the Verification Required prompt appears.
Part 2. How to Fix Verification Required on App Store
Method 1. Update Payment Method
Seeing Verification Required and requesting to verify payment information is most likely a sign that your payment method has expired. Thus, you need to change your payment method by removing the old one and adding a new one.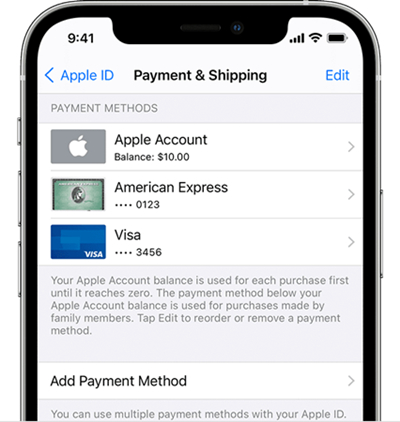 Step 1: Open Settings on your iPhone or iPad, and tap your Apple ID.
Step 2: Choose Payment & Shipping, and your Apple ID password is required here.
Step 3: Tap on Add Payment Method to add a new credit card as a new payment method.
Step 4: Tap on Edit, tap the red minus icon in the front of the payment method you want to remove, and then you can delete it from your account.
Method 2. Check Unpaid Subscriptions
If there is an unpaid balance, it will interfere with the process of downloading apps on App Store. So, in order to fix Verification Required on App Store, it is necessary to check if all the bills are paid.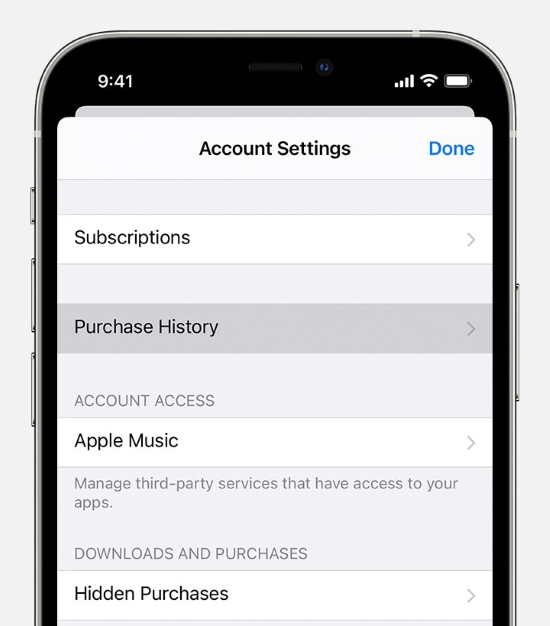 Step 1: Go to Settings, scroll to iTunes & App Store, and tap the Apple ID tab.
Step 2: Select the View Apple ID option, and enter your password.
Step 3: Once entering the Account Settings screen, find the Subscriptions option to check if there is any subscription that has not been paid.
Step 4: On the Account Settings page, tap on the Payment History to check whether there is a red text displaying Amount You Owe. If so, pay the unpaid subscriptions.
Method 3. Don't Require Password for Purchase
Screen Time will restrict you to download apps and make purchases as well, which probably leads to Verification Required on App Store. Likewise, if your Apple ID is controlled by the organizer of Family Sharing, it might not allow you to download apps, or the payment method of the organizer's account is invalid. In this case, it is suggested to disable Require Password in Restrictions.

Step 1: Run the Settings app, choose Screen Time and tap on Content & Privacy Restrictions.
Step 2: Select the iTunes & App Store Purchase option.
Step 3: Under the Require Password section, tick the Don't Require option.
Step 4: Under the above section, tap on In-app Purchases, and choose the Allow option.
Method 4. Sign Out of Apple ID and Re-sign In
When the Verification Required prompt constantly pops up on the screen asking for Apple ID password, you can get rid of it by signing out of your account so as to refresh it. Then, re-sign in your Apple ID to download apps to see if it requires verification.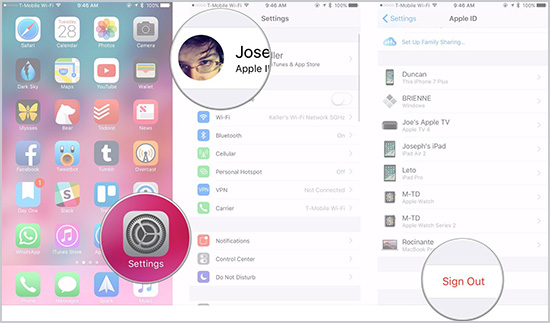 Step 1: Go to Settings and enter your Apple ID section.
Step 2: Scroll down to the bottom of the screen and hit the Sign Out button.
Step 3: Type in your password to log out of your account.
Step 4: Go to the main screen of Settings, and tap Apple ID to sign in again.
Part 3. Remove Verification Required without Apple ID Password
Actually, you can tap the Continue button on the Verification Required prompt to enter your Apple ID password to verify your identity. Hence, this message will be removed easily. However, if you can't remember the password, all the foregoing methods are useless for you. Fortunately, Joyoshare iPasscode Unlocker is able to help you remove Apple ID when it alerts you that verification is required for downloading apps on App Store. As long as you enable the Find My feature on your device, Joyoshare iPasscode Unlocker ensures to protect of all your data from losing during the process of removing Apple ID. This powerful software is compatible with the latest iOS 16 system and all models of iPhone/iPad/iPod. With its multifunctionality, you could use Joyoshare iPasscode Unlocker to unlock all kinds of screen locks, Screen Time passcode, and MDM restrictions.
Main Features of Joyoshare iPasscode Unlocker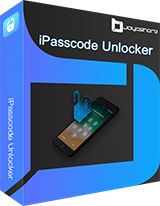 Remove any Apple account with data preserving
Unlock screen locks on iPhone, iPad and iPod
Bypass Screen Time and MDM within a few minutes
Step 1

Connect Device and Enter Unlock Apple ID

Use a USB cable to connect your iPhone or iPad to the trusted computer, and run the latest Joyoshare iPasscode Unlocker. Choose the Unlock Apple ID section and click the Start button.

Step 2

Check the Status of Find My

If the Find My feature is disabled on your device, you will get to the next screen. On the contrary, you need to make sure that the screen lock and the two-factor authentication are turned on. After confirming the device status by clicking the Yes button, you can enter the next step.

Step 3

Unlock Apple ID to Remove Verification Required

Your device information will be detected and shown on the screen for you to check. With your confirmation, click the Download button to get the matching firmware package and start to unlock your Apple ID. Once your device restarts, you can re-sign in with your account, and the Verification Required prompt will go away.
Conclusion
Verification Required on App Store means that your payment method is outdated, so you are required to enter your Apple ID password to view the details and update the payment information. Usually, you can use the common 4 solutions to get rid of this problem instantly. After that, App Store will allow you to download apps and make purchases. For users who forgot the Apple ID password, it is wise to take advantage of Joyoshare iPasscode Unlocker to remove Apple ID without losing data. It is equally workable to remove the Verification Required prompt.