Recently, numerous iPhone users complain that the activation errors commonly appear when setting up a new iPhone. Getting in back to the point, attention should be focused if you find the message "Unable to Activate – An update is required to activate your iPhone" pops up. This matter, in most instances, is triggered by a mass of complicated and complex factors. Consequently, it is extremely difficult to address it. As luck would have it, we conclude some possible causes corresponding to these issues in this article. Meanwhile, this guide elaborates 7 solutions to assist you when you are unable to activate iPhone.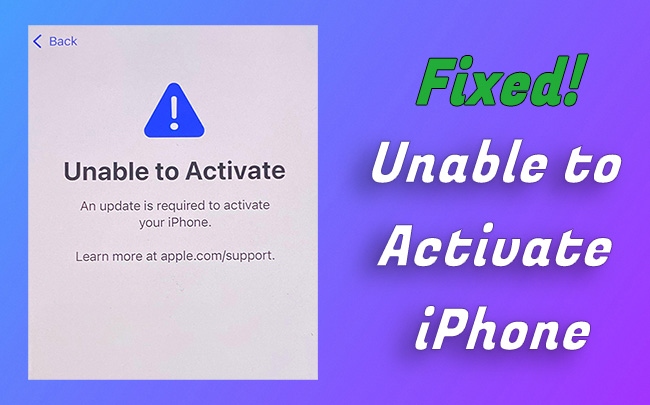 Part 1. Common Errors and Reasons When iPhone Is Not Activated
Not activating issues are continually springing up and stretching out many minor errors. Among them, it is the most commonly occurred problem when you are unable to activate your iPhone according to Apple Community. Furthermore, it is worth noting that if you are using iPhone 7 with the model number A1660, A1780, or A1779, please directly contact Apple as it has something to do with hardware issues. In this part, you will get more information about these errors and detailed explanations.
#1

Unable to Activate Error

If you have upgraded your iPhone to a new iOS, you may unluckily find a message "Unable to Activate. An update is required to activate your iPhone". Lots of possible reasons can be responsible for this error, such as weak network connection, improper SIM card, busy Apple server, or misconnected iTunes.

#2

Could Not Activate iPhone

It is also frequently reported by iOS users on Apple Community, which elaborates on "Your iPhone could not be activated because the activation server is temporarily unavailable." In general, this is because iPhone server is down or there might be a high volume of traffic.

#3

Activation Request Could Not Be Completed

Although rarely exists, it definitely influences the normal usage of iPhone. Once you see the error presenting "Activation request could not be completed." It might occur for a variety of factors, typically like an unstable Internet connection.

#4

SIM Not Supported

Undoubtedly, this error results from incompatible SIM card. Under this situation, make sure the SIM card you are using is valid and has an active plan with your wireless carrier.

#5

Activation Information Could Not Be Obtained from the Device

When iTunes has trouble recognizing your iPhone, or the cellular data is incorrectly set, this problem frequently crops up on your iPhone. On this occasion, you are suggested to put your iPhone in recovery mode, and then restore it with iTunes.
Part 2. Foolproof Guide for iPhone Not Activating Issues
Method 1. Check Apple's System Status
In spite of little possibility of the errors caused due to Apple itself, at first, you can check the list on the System Status page. If the switch of iOS Device Activation isn't green, it represents this feature is offline. Apple's activation server is overwhelmed at this time. What you need to do is wait for a while and retry to activate your iPhone after it turns normal.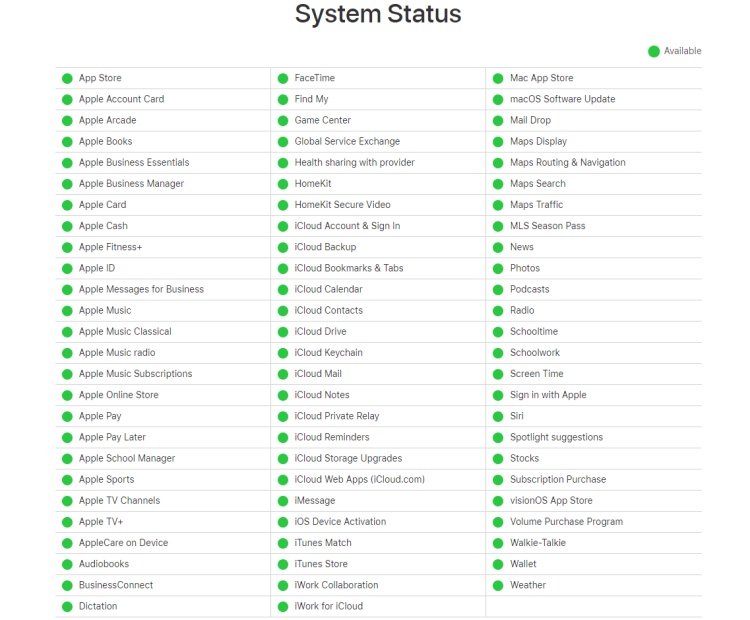 Method 2. Remove the SIM and Re-insert It
Provided that you find your SIM card is not supported, you'd better further check whether your SIM card has been placed in the proper position. You can attempt to remove the card and then re-insert it to adjust its status. However, if the problem still persists, you should contact your carrier, and ask them if your SIM card is locked.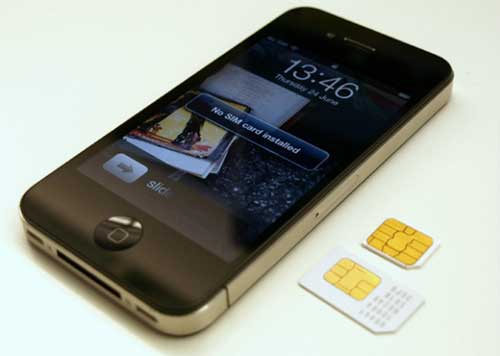 Method 3. Remove the Activation Lock
Activation lock also can influence the result that you could not activate iPhone. If you just bought a second-hand iPhone, you are possibly asked for entering Apple password to activate your iPhone. In such a case, Activation lock must be enabled in Find My iPhone. If you don't know the password, you can request the previous owner for removing this iPhone from iCloud. Alternatively, seeking the help of a professional passcode unlocker might fix this problem as well.
Method 4. Force Restart iPhone
System glitches can be the chief culprit among various iPhone issues. Whenever you run into software problems, you can first try to force restart your iPhone. The procedures have slight distinctions depending on different iPhone models: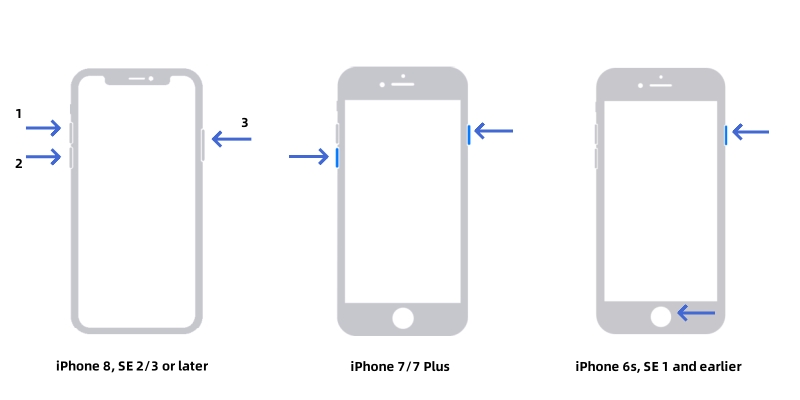 For iPhone 8 or later:
● Press and release the Volume Up button and the Volume Down button in quick succession. Then press and hold the Power button, and release it when the Apple logo appears.
For iPhone 7:
● Press and hold the Volume Down button and the Power button simultaneously to hard reset your iPhone. Once seeing the Apple logo, release both buttons.
For iPhone 6 or iPhone SE (1st generation):
● Press and continue holding the Power button along with the Home button. Release both buttons after force restart.
Method 5. Reactivate iPhone via iTunes
If you still can't activate your iPhone, you can use iTunes to activate it instead. Even if you don't have a SIM card, your iPhone can be activated with iTunes on a computer. First of all, ensure that you have downloaded the latest version of iTunes on your computer.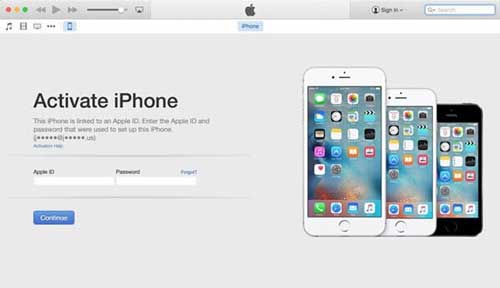 Step 1: Connect your iPhone to your computer via a genuine Apple USB.
Step 2: Locate the iPhone icon, and enter your Apple ID and password to activate your iPhone.
Step 3: After showing "Set up as New" or "Restore from Backup" screen, it represents your iPhone has been activated successfully.
Method 6. Update or Restore iPhone via iTunes
However, if an alert appears saying "activation information was invalid" or "activation information could not be obtained from the device", updating and restoring your iPhone is the last resort you can apply. Launch the latest iTunes and connect your iPhone with iTunes. To put your iPhone into recovery mode, you should follow the same steps as force restart iPhone. Bear in mind that keeping your iPhone connected. After the recovery mode screen appears, iTunes will detect your iPhone and show two options. At first, select Update to install the newest software without eradicating your data. Nevertheless, if it can't take any effect, you might as well choose "Restore" option to repair deep and complex problems.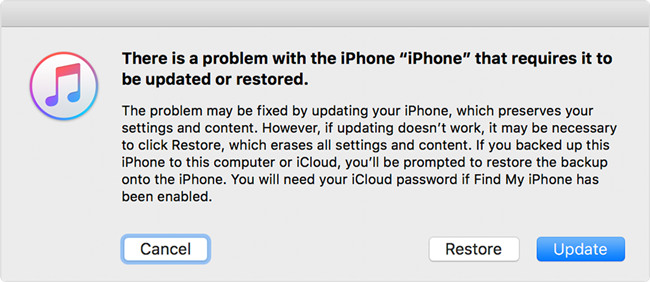 Method 7. Apply Professional iOS System Repair
If you are trapped in this problem caused by software errors, you can turn to a professional iOS system repair, and that is Joyoshare UltFix. It features excellent performance in repairing 150+ iOS issues with no data loss. Apart from this issue, other system-related problems can be fixed within 3 steps, such as iPhone won't turn on, iPhone keeps restarting, and unable to activate face ID on this iPhone, etc. With standard mode and advanced mode, it is capable of solving nearly all issues with the highest success rate whatever the problem is. Best of all, everyone can benefit from its free feature of entering and exiting recovery mode with one click.
Key Features of Joyoshare UltFix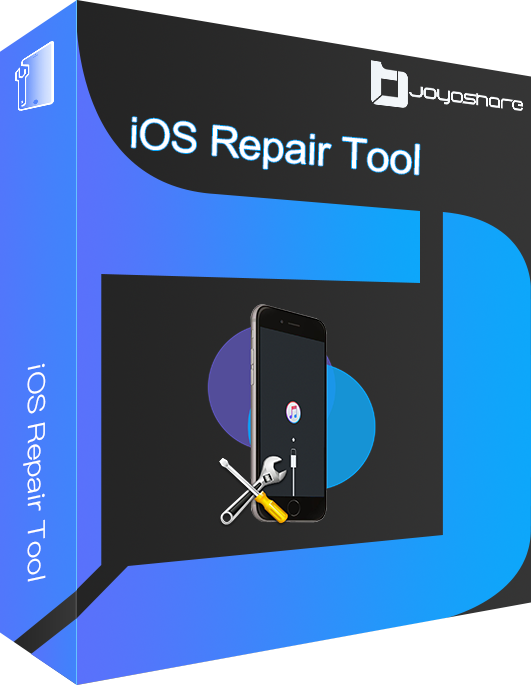 Fix iPhone not activating issue without data loss
Support all kinds of iPhone, iPad and iPod touch, including iPhone 13 and iOS 15
All users can easily operate it with friendly interface and clear instructions
Warm customer services and technical support answer your query all the time
Step 1

Connect iPhone to Computer

Download, install and launch Joyoshare UltFix on your computer. Then take an original USB cable so as to connect your iPhone to your computer. Click on the "Start" button to enter to the next step.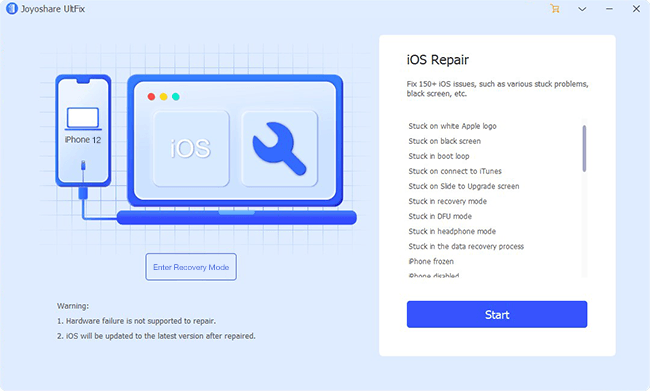 Step 2

Set Standard Mode

Set "Standard Mode" and follow the on-screen guide to manually set your iPhone into DFU mode or recovery mode. Or you can return to the former step to choose "Enter Recovery Mode" with one click.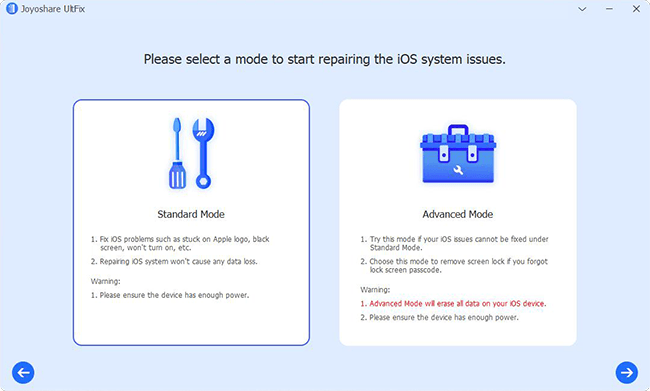 Step 3

Download the Firmware Package

It will display device information after you hit the "Next" icon. Check if they are correct. Afterward, click the "Download" button and spend a few minutes downloading and verifying the firmware package.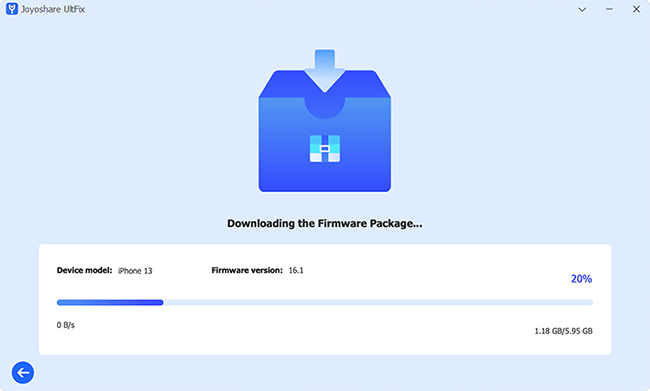 Step 4

Solve It When Your iPhone Is Not Activated

Hit the "Repair" button and wait a while to unzip the firmware package. After it finishes repairing your iPhone, the program will show "Done" button. And you can open your iPhone to see whether your iPhone gets back to normal.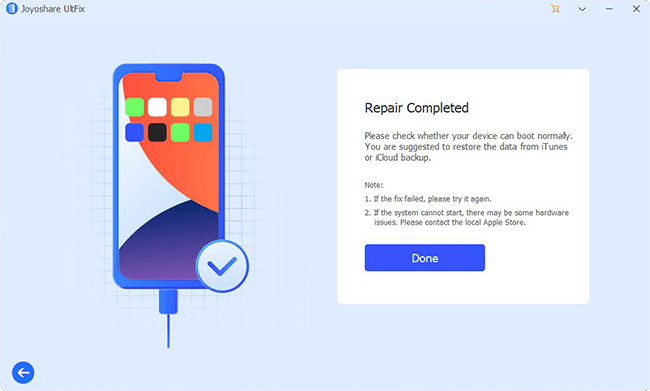 Part 3. Final Words
It's certain that the above-mentioned methods can function surprisingly when you are unable to activate iPhone. They are all simple to operate and prove effective tested by many iOS users who have the same trouble as you. No matter which you choose, we hope you can get your problem fixed with the help of this article. Unfortunately, if none of them work, the worst condition comes that you need to resort to Apple Support for deeply repairing hardware issues.