You are going to sign in to your Apple ID to restore your backup when activating a new iPhone or upgrading to the latest iOS version, but it pops up - "Verification Failed! There was an error connecting to the Apple ID server". Then you will find that it is not available to download apps and listen to Apple Music. When this overlay occurs, most of you wonder why Apple ID verification failed, and you will be anxious to find a way to fix this problem. Hence, this article will provide possible solutions in detail and bring your device back to normal.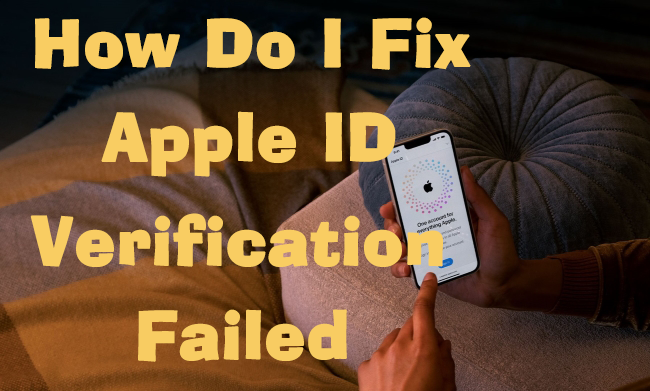 Part 1. 10 Feasible Solutions to Repair Apple ID Verification Failed Issue
In most cases, when faced with the verification failed error on Apple ID, the first thing you want to figure out is the quickest way to make it go away. Here are outlined 10 feasible ways for you and you can follow them one by one.
#1

Check System Status Page of Apple

Check Apple Support System Status Page, and make sure there is a green dot in front of "Apple ID". If there is a yellow or red dot, it is not your problem but the Apple server's. You can give feedback to Apple and wait for them to fix their system. However, if it is verified to be your problem, you should move on to the next solution.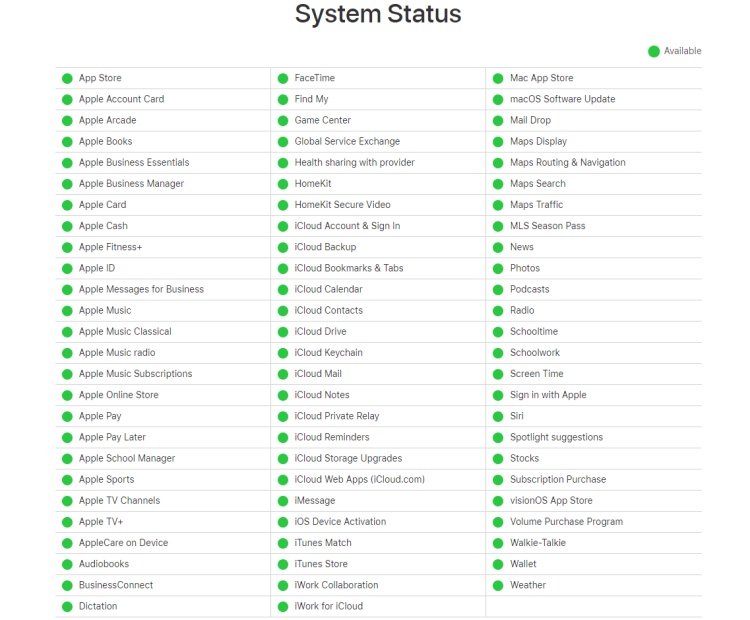 #2

Check Internet Connection

First and foremost, the verification failure is merely caused by your Internet connection. If you are using a Wi-Fi network, check whether your device connects to the router hotspot and whether your Internet router is trusted. If you are on cellular, check if it is active and the Low Data Mode is off. And there is another suggestion – if the Wi-Fi doesn't work, change to mobile data and vice versa. But if the Apple ID verification failed error still exists, try the following ways.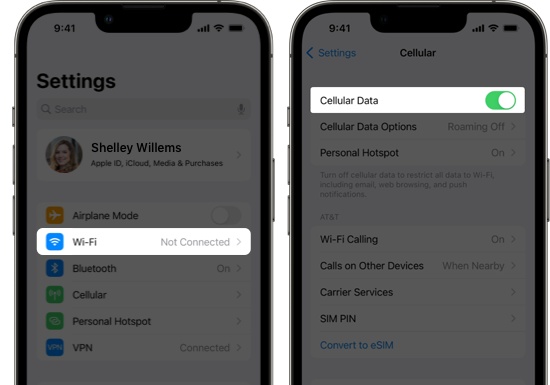 #3

Check VPN Connection

Some of you may be using a VPN, which will hide your device's IP so that the information of your Apple ID cannot be scanned from the Apple server. Therefore, disabling your VPN will help. If you have to enable it, turn it off before logging in with your Apple ID and then you can turn it on.
#4

Turn on & off Airplane Mode

Until now, Internet connection might still be problematic. So, it is necessary to turn your Airplane mode on and then turn it off to refresh your network.
#5

Reset Networking Settings

Resetting network settings is the final solution to fix the Internet issue. Since the above on-and-off operation to refresh your network does not work, you have no choice but to delete all your network settings. If your Apple ID failure in verification stays eventually, it proves that your Internet connection is fine.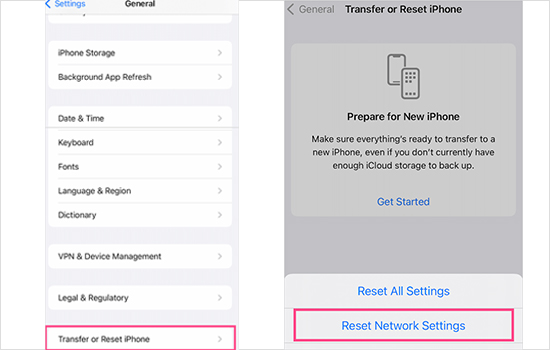 #6

Update Date & Time

On some forums, some users have found it useful to solve their issues by updating the Date & Time. This is because the data, time and location setting up in your device are different from the Apple server. You can switch on them successively.
Settings → Privacy & Security → Location Services
Settings → General → Data & Time → Set Automatically
Settings → General → Data & Time → 24-Hour Time
#7

Sign Out from iCloud, App Store and iTunes, Then Re-login

Try to sign out from iCloud, App Store and iTunes, then re-login. This will reconnect your device to the Apple server so that the Apple ID verification failed error connecting to Apple server could disappear. But remember: disable the Two-Factor Authentication in Security settings before you sign out.
#8

Change Apple ID Password

Since Apple ID is pretty crucial to users, Apple sets strict regulations for your security. Therefore, the failed verification of Apple ID occurs because of its new password policy. And resetting your Apple ID's password is a possible solution to help you get your Apple ID back.
#9

Force Restart

So many checks and settings do not change the situation. It's time to give your device a new start. If your Apple ID verification failing clears after a force restart, it is necessary to do all the steps mentioned above to avoid the problem happening again.
| Models | How to force restart |
| --- | --- |
| iPhone 8 and later | Press Volume Up quickly → Press Volume Down quickly → Hold Power → Release when the Apple logo appears |
| iPhone 7 or 7 Plus | Hold Volume Down and Sleep/Wake → Release when the Apple logo appears |
| iPhone 6, 6s Plus, or iPhone SE (1st Generation) | Hold Sleep/Wake and Home → Release when the Apple logo appears |
#10

Upgrade to the Latest iOS

Maybe there is a bug with Apple ID in the older iOS version, and Apple repairs it and releases a new version. Or, some old functions of Apple ID in the previous version terminate their operation. Thus, you can upgrade to the latest iOS version, and your problem could be fixed. Here provides three ways for you to update your iOS version.
iPhone → Settings → General → Software Update
Connect to computer → iTunes → iPhone icon → Summary → Check for Update → Update
Joyoshare UltFix → Upgrade/Downgrade iOS → iOS Upgrade → Download→ Start Upgrade
Part 2. Professional Apple ID Removal Tool
If these ten solutions don't solve your problem, or if you want to skip lengthy progress, you'll prefer an easy way to unlock your Apple ID. Joyoshare iPasscode Unlocker is a professional passcode removal tool, which can safely remove screen locks, MDM, Screen Time locks and Apple ID. No matter what reason you lost your passcodes and passwords, no matter what type of locks you need to remove, and no matter what kind of device model you are using, your problems will be solved within a few clicks in Joyoshare iPasscode Unlocker.
Key Features of Joyoshare iPasscode Unlocker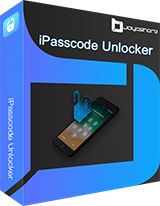 Safely remove screen locks, MDM, Screen Time locks
Support all models of iOS devices and the latest iOS versions
Unlock all type of locks, like 6-digit passcode, 4-digit passcode, Touch ID, and Face ID
Remove Apple ID within a few clicks
Here is the tutorial guide of Unlock Apple ID by using Joyoshare iPasscode Unlocker, so that you can resolve the Apple ID verification failure
Step 1

Connect Device to Computer

Please plug your iOS device into your computer, and launch the program. On the main interface, choose Unlock Apple ID feature and click the Start button to begin your operation.

Step 2

Set Up Find My Feature

Find My on: If the Find My feature is on, please make sure the screen lock is set up and the Two-Factor Authentication turns on. And Joyoshare iPasscode Unlocker will ask you whether these two features are set up. But it is possible to lose your data

Find My off: If you turn off the Find My, you can go to the next step directly. Furthermore, it won't cause any data loss when you remove your Apple ID.

Step 3

Download Firmware Package

Click "Start" and you will come to the download interface. Your device model will be automatically scanned and the corresponding firmware package will be matched as well. After confirming the information is correct, please hit the "Download" button.

Step 4

Unlock Apple ID

As the firmware package downloading finishes, click on "Unlock" to start removing your Apple ID. Once your Apple ID is unlocked, your device will be restarted. Therefore, the Apple ID verification failed error is fixed.
Part 3. Summary
Apple ID is pretty important to all iOS users. Without it, your iPhone, iPad and iPod touch will merely play a minor role in your daily life. If you fall into the Apple ID verification failing trap accidentally, this article provides many feasible solutions for you to try. Joyoshare iPasscode Unlocker will prevent you from endless checking processes, and recover your Apple ID without data loss. Regardless of your device model and iOS version, it shows a high success rate in Apple ID verification failed issues. After trying these methods, it is hoped that your Apple ID will be restored to its normal state.