If you are locked out of the screen displaying that "iPhone locked to owner", it could be inferred that you are using a second-hand iPhone. Similar things happen to the used iPhone, iPad and iPod touch because they are protected by the activation lock that was activated by the previous owner. To bypass iPhone locked to the owner, you can enter your screen passcode to get into the device. But when it is not accepted, you should remove the locked screen with the previous Apple ID and password. What if you can't get the screen passcode and Apple account password? This article recommends you using an unlocking tool to remove the activation lock in a speedy way.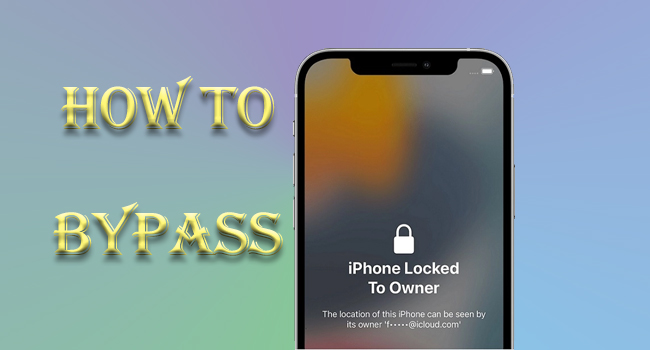 Part 1. What Does iPhone Locked to Owner Mean
"iPhone locked to owner" means that this iPhone is locked by the activation lock. Only the owner of this device who knows the screen passcode or Apple ID can unlock it and reactivate it again. This alert often appears under conditions where the Find My feature is turned on and the iPhone is factory reset. It protects the owner's personal information and keeps the data safe in case the iPhone is lost or stolen. Thus, no one, except the owner, can access the iPhone.
Part 2. How to Unlock iPhone Locked to Owner without Password
2.1 Configure DNS to Fix iPhone Locked to Owner (Low Success Rate)
With no Apple ID and its password, you are able to configure Domain Name System on several old iOS systems to bypass "iPhone locked to owner". But it is worth noting that this method is barely functioning although changing DNS is harmless to try.
Step 1: Go to Wi-Fi settings on your iPhone and choose a network you connect to.
Step 2: Tap the info icon and get to the next screen.
Step 3: Select Configure DNS and change it to the Manual option.
Step 4: Tap Add Server and enter the following DNS value based on your location.

USA: 104.154.51.7
South America: 35.199.88.219
Europe: 104.155.28.90
Asia: 104.155.220.58
Australia and Oceania: 35.189.47.23
Other: 78.100.17.60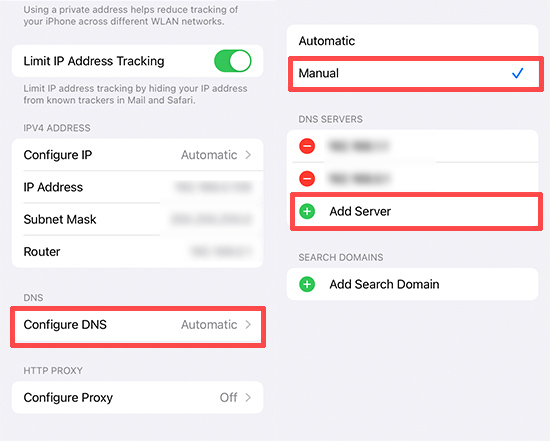 2.2 Use Joyoshare Activation Unlocker to Bypass It (Easy and Effective)
If the screen passcode and Apple account password are unavailable to you when your iPhone is locked to owner, it would be better to use Joyoshare Activation Unlocker to get it bypassed in an efficient way. This program is specifically designed to remove the activation lock as well as to fix iPhone that is locked to owner. Within a few minutes and several steps, your iPhone will be unlocked without the requirement of a password. Moreover, Joyoshare Activation Unlocker is able to unlock iPhone, iPad and iPod and supports iOS and iPadOS systems. You don't have to worry about privacy leakage as it assures you 100 % safe during the unlocking progress.
Key Features of Joyoshare Activation Unlocker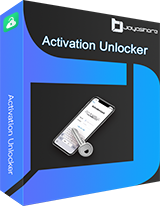 Turn off the Find My feature effortlessly
Unlock Apple ID from iPhone/iPad/iPod touch
Easy operating steps and a high success rate
Step 1

Connect to Joyoshare Activation Unlocker

After installing the program, read the disclaimer carefully and confirm your action by hitting the Agree button. Then, click the Start button and connect your iPhone to your computer.

Step 2

Jailbreak iPhone Manually Following the Tutorial

When you hit the Start button, the jailbreak tool is downloaded automatically on your computer. Click the Start Installation to continue. Then, choose Jailbreak Tutorial to jailbreak your iPhone.

Step 3

Begin to Fix iPhone Locked to Owner

When the jailbreak progress is completed, confirm your device information and click Start to Remove to bypass the activation lock so as to get out of the "iPhone locked to owner" screen.
Part 3. How to Bypass iPhone Locked to Owner with Password
3.1 Directly Enter Passcode to Get into Locked iPhone
If you are the owner of the locked iPhone or you know the previous passcode of the screen lock, it is super easy to get into iPhone that is locked to owner. When you see this interface, swipe up the screen and enter the screen passcode. Alternatively, if you are asked to enter the Apple ID and password, tap the message beneath the input box stating "Unlock with Passcode", and type in the screen passcode here. After that, you can set up your iPhone normally.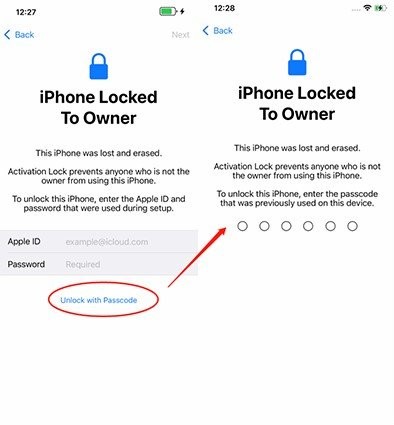 3.2 Remove Locked iPhone from Account Remotely
If you can contact the previous owner, it is possible to unlock iPhone remotely with the help of iCloud. Most importantly, it is essential to untie your iPhone with the previous Apple ID to avoid the same problem appearing again. Here is how to use Apple ID to bypass "iPhone locked to owner".
Step 1: Sign in with the Apple account associated with the locked iPhone on the iCloud webpage.
Step 2: Enter the Apple ID module and choose the Find Devices section.
Step 3: Open the All Devices list and select your iPhone that is locked to owner.
Step 4: Click on the Remove from Account option and make confirmation by entering the password again.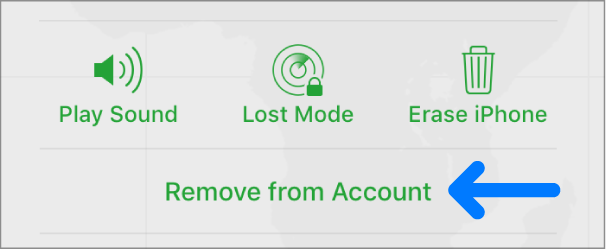 Part 4. Summary
Without a password, this article tells you how to configure DNS to unlock the "iPhone locked to owner" screen, and recommends Joyoshare Activation Unlocker bypassing the lock screen in a more effective way. With a passcode or Apple ID password, it is easy to get iPhone unlocked. In case all the methods offered in this post cannot solve your problem, you need to contact Apple Support and provide your personal information to unlock the iPhone. Hope that there is a workable way among these 4 methods that could let the iPhone activation lock goes away.