Q: "Can you download free apps without Apple ID? I am worried about my daughter logging up a huge bill." – from Apple Community
When you download or purchase applications on App Store and iTunes, you will be asked for the Apple ID password. However, without Apple ID and password, is it possible to download apps on App Store? The answer is Yes. Then, how to download apps without Apple ID and password? Read this article ahead, it provides you with up to 7 feasible ways to deal with this problem. You could use screen passcode, Face ID or Touch ID instead of Apple ID for downloading applications. Also, it is possible to find your Apple ID back or create a new one to proceed. Alternatively, third-party tools are available in downloading apps. Continue reading and see more details.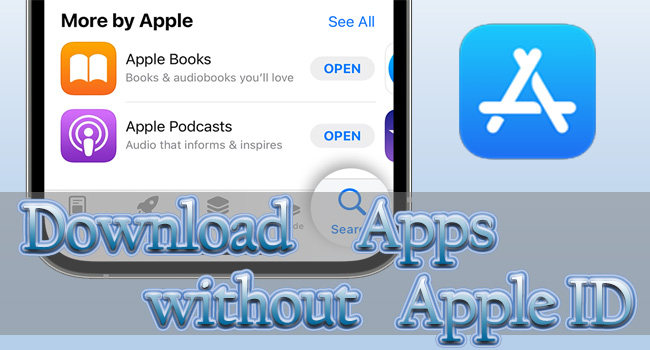 Way 1. Use Screen Passcode or Face ID to Download Apps
With the screen passcode enabled, you don't need to enter the Apple ID password to download apps but use the passcode instead. Face ID and Touch ID are available in getting apps downloaded on iTunes and App Store as well. Here is how: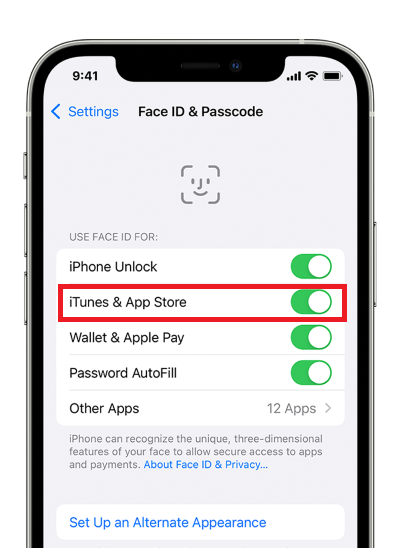 Step 1: Open Settings and scroll to Face/Touch ID & Passcode.
Step 2: Enter your passcode if you have set up one.
Step 3: Under the "USE FACE/TOUCH ID FOR" section, toggle on iTunes & App Store. And you are able to use either passcode or Face/Touch ID to download apps.
Way 2. Not Require Apple ID Password for Free Downloads
If you are finding ways to download free apps with no annoying Apple ID password requirement, it is glad to tell you that you can customize this feature on your own. Go to Settings, tap your Apple ID, choose Media & Purchases, select Password Settings, and a prompt will occur. Toggle off the Require Password option beneath FREE DOWNLOADS. After then, you can download free apps without Apple ID password.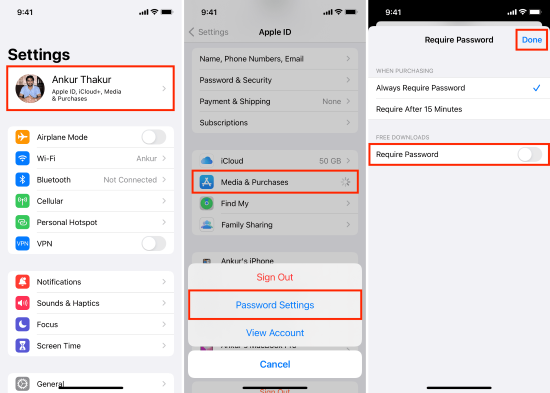 Way 3. Find Apple ID Back or Reset Password
For the reason that you cannot remember the Apple ID or password, you will not be allowed to download apps. The solutions are easy. On the occasion when you forgot the Apple ID password, you could reset it on Settings with your screen passcode. Head to Settings → Apple ID → Password & Security → Change Password, enter the received verification code if prompt, type in your screen passcode, and set up a new Apple account password.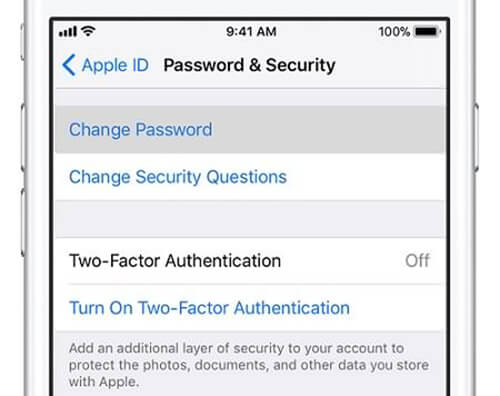 When you forgot the correct Apple account, Apple allows you to find it back only if you can offer the corresponding information. Visit iforgot.apple.com, click on the blue link showing "look it up", enter your Apple name and email address, then choose a way to receive the verification code, and complete the whole process as it instructs. Once your Apple ID comes back, you could use it to download apps again.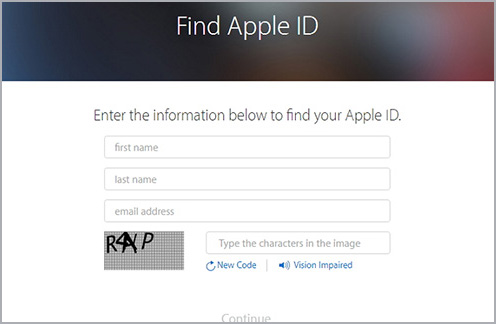 Way 4. Remove Apple ID and Create New One
Another method for being unable to download apps because of Apple ID and password forgotten is to remove the old Apple account from your device and create a new one to get apps downloaded or purchased. Joyoshare iPasscode Unlocker is a great program helping you remove Apple ID without password. During the process of removing Apple ID, Joyoshare iPasscode Unlocker will keep your data well so there is no need to worry about data leakage. Aside from Apple ID, Joyoshare iPasscode Unlocker is capable of unlocking all types of screen locks on iPhone, iPad and iPod, containing digit passcode, Face ID, Touch ID and so forth. Screen Time and MDM are both supported to be bypassed without passcode as well with the assistance of Joyoshare iPasscode Unlocker.
Key Features of Joyoshare iPasscode Unlocker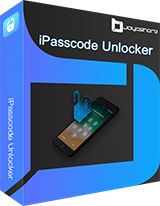 Unlock Apple ID without password in 3 steps
Compatible with the latest iOS 17 and iPhone 15 series
Remove screen locks, Screen Time and MDM
No data loss and a high success rate
Step 1

Connect Device and Choose Unlock Apple ID

Run the latest Joyoshare iPasscode Unlocker on your trusted computer, and choose Unlock Apple ID on the main interface. Then, connect your device to the computer with an original USB cable, and click the Start button.

Step 2

Check the Status of Find My

If the Find My function is disabled on your device, you will enter the next step by clicking Start. If it is turned on, put your device into DFU mode or recovery mode following the on-screen guide. After that, click the right arrow to move on.

Step 3

Remove Apple ID and Set Up Device

When your device is successfully detected, the corresponding information will be shown for you to confirm. Then, click the Unlock button to download the matching firmware package and start to remove your Apple ID. When your device restarts, you need to set up it as a new one. Hence, you could create a new Apple ID to download apps.
Way 5. Install Older iTunes Version to Get App Store
On iTunes 12.6.3, App Store is kept for users to download apps. If you use the older iTunes version, you could download apps without Apple ID. Luckily, you are available to download iTunes 12.6.3 on the Apple support website. Just find and click iTunes icon from the top menu, locate iTunes 12.6.3 for your computer system, and click the Download button to install it. Then, plug your device into the computer and run iTunes. After your device trusts iTunes, you could see App Store and download apps to your device without Apple ID.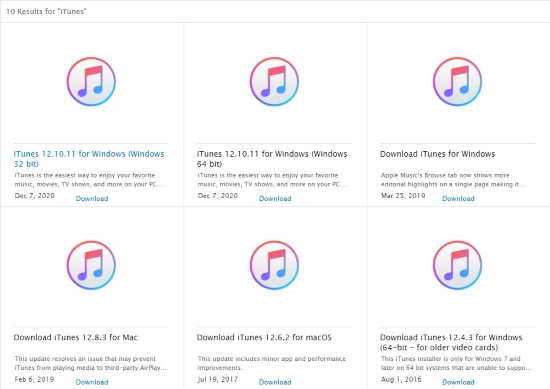 Way 6. Choose Third-party Tools to Download Apps
In fact, there are lots of third-party tools in the market that offer iOS users service to download applications without knowing Apple ID and password. TuTu Helper and iOS Emu are great programs allowing you to download any app easily without Apple ID and password, as well as no jailbreak requirement. Apart from the advantages, these kinds of software will increase the insecurity, for example, your device might be installed with malware without your awareness. If you insist on using them to download apps with no Apple ID and password, go to https://www.tutuapp.vip/ios or https://iosem.us/ to install either of them on your device, and then search for the app you need.
Way 7. Jailbreak Device to Download Apps without Apple ID
Another workable method to download apps without limitations is to jailbreak your device, which is not recommended actually. Although jailbreaking device is able to remove the restrictions so that you could customize your device according to your willingness, at the same time, you have to take the responsibility that the warranty will turn out void. If you are sure that you could take risks to jailbreak your device so as to download apps without Apple ID and password, you could check how to jailbreak iOS devices on Mac and jailbreak iOS devices on Windows respectively.
Wrap-up
In conclusion, it is certainty that you can download apps without Apple ID and password on your iOS device. This article provides 7 ways to get this problem solved. You could use screen passcode or Face ID taking place of Apple ID to verify your identity when downloading apps. Or, if you need to download free apps, just disable the requirement of password. Alternatively, iTunes 12.6.3 offers App Store so that you could apply it as a safe and free way to download apps. Third-party programs and jailbreaking device do enable you to download apps with no Apple ID, but it will endanger you to some extent. Moreover, you could remove Apple ID using Joyoshare iPasscode Unlocker and create a new one.