When you are trying to download especially purchase apps, you may be asked to enter your Apple ID password, which is normal. However, occasionally there may be a glitch where your App Store keeps asking for password. Facing the prompt, you may wonder why it occurs and why it not disappears. This issue indeed disrupts your experience and brings you into trouble. In this article, you will get to know why this problem emerged and how to resolve it in an easy way. Now, continue to read it.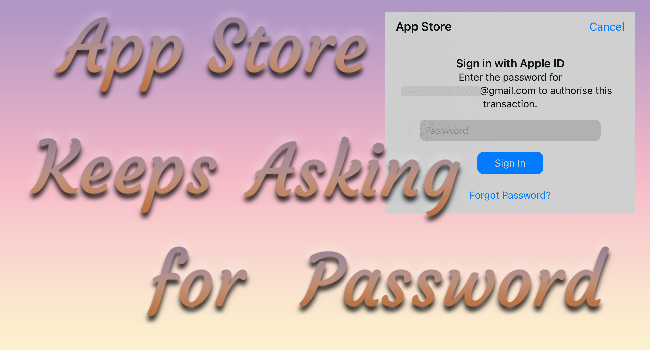 Part 1. Why Does App Store Keep Asking for Password
There are various causes leading to the App Store error. Here list some common and typical reasons below.
Account setup problem. If you enabled the "Always Require Password" option when downloading, it has a great possibility that your App Store asks for a password over and over again.
Internet connection. If your network is unworkable or your IP address is changed, these kinds of problems will occur.
Apps have not finished downloading yet. When your apps are interrupted from downloading, you need to delete and redownload them, otherwise the demand for a password will pop up constantly.
Incorrect Apple ID. If the app you are using is bound to someone else's Apple ID, you are not allowed to download or update it.
Controlled by Family Sharing. If your Apple account is controlled by another, you will be asked for permission to download apps.
Part 2. How to Fix App Store Keeps Asking for Password Issue
Solution 1: Change the Settings
Requiring a password for App Store and iTunes purchases will result in this trouble, and the solution is easy. Go to Settings, select your Apple ID, choose the Media & Purchases option, tap Password Settings and you could choose "Require After 15 Minutes" or directly toggle off Require Password under FREE DOWNLOAD.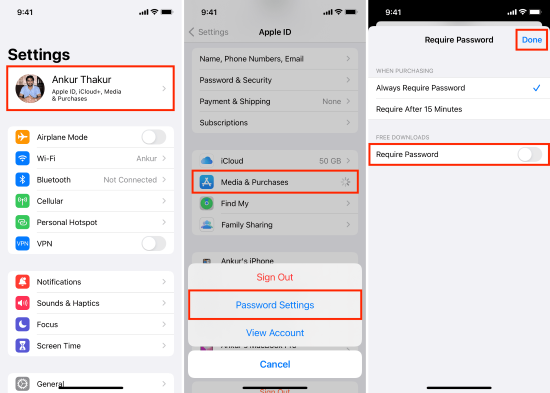 If there is no Password Settings option, you may check Face ID or Touch ID for App Store and iTunes purchases. On Settings, scroll down to "Face ID & Passcode" or "Touch ID & Passcode", and disable iTunes & App Store switch.
Moreover, if your device is using Family Sharing, the only way is to turn off Require Purchase Approval on the organizer's account.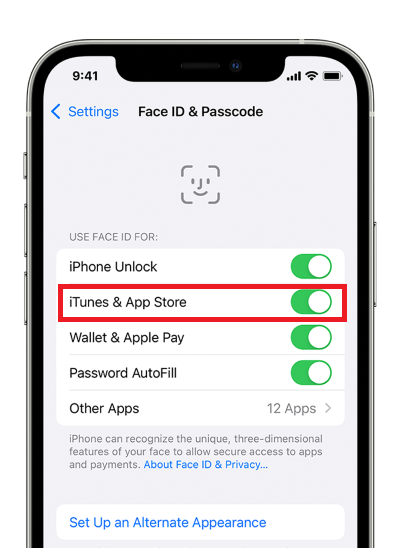 Solution 2: Restart Device
Another convenient way is to refresh your iPhone or iPad by restarting. In this case, the prompt asking for an Apple ID password is gone even if you don't figure out what the exact reason is. For all models, you could head to Settings, find General, scroll down to the Shut Down option and tap it to turn off your device. For different models of iPhone and iPad, there are instructions below.
iPhone X and later: Press and hold the Side button and either Volume button, drag the Power-off slider and turn on it by holding the Side button for seconds.
iPhone 6/7/8: Press and hold the Side button, drag the Power-off slider, wait for seconds and do the same operation to turn on it.
iPhone 5 and former: Press and hold the Top button, drag the Power-off slider to turn it off, and turn on it by pressing and holding the Top button again until the Apple logo appears.
iPad without a Home button: Press and hold the Top button and either Volume button, drag the Power-off slider to turn the iPad off and turn it on by only holding the Top button.
iPad with a Home button: Press and hold the Top button, shut down the iPad by dragging the Power-off slider and hold the Top button again to turn the iPad back on.
Solution 3: Update and Reinstall Faulty App
To troubleshoot whether the culprit is the app you need to download, you ought to update the app or even delete it. Open App Store, find Updates and tap the UPDATE button on the certain app. Alternatively, delete the app by tapping and holding it on the main screen, choosing Remove App, selecting Delete App and touching Delete to confirm. Then, you could redownload it on the App Store. After that, the "App Store keeps asking for password" issue probably be fixed.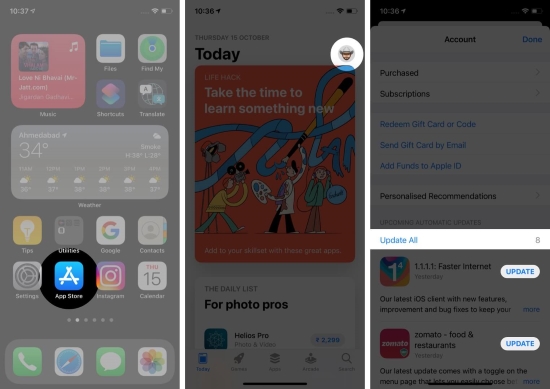 Solution 4: Upgrade iOS
Additionally, the outdated iOS version has the potential to make this malfunction. To update iOS software, you need to enter the General interface on the Settings app, tap Software Update and hit the Download and Install button. Or, you could run iTunes on your PC. Connect your device to your computer, locate your device icon on iTunes, and click on the Check for Update button in the Summary section.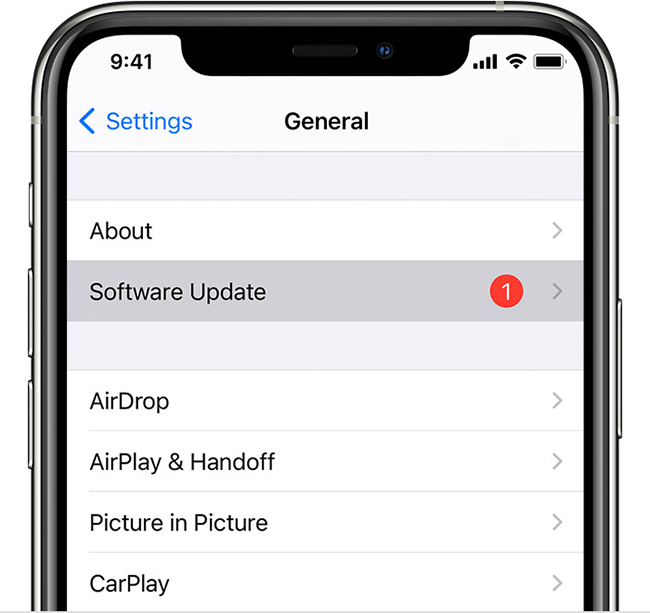 Solution 5: Turn Off iMessage and FaceTime
Since iMessage and FaceTime always ask for the information of your Apple ID, your App Store might be influenced by them. So, you could try to disable them to see if you are still required to enter a password. Navigate to Settings, find the FaceTime bar, and turn it off. Do the same action to disable iMessage.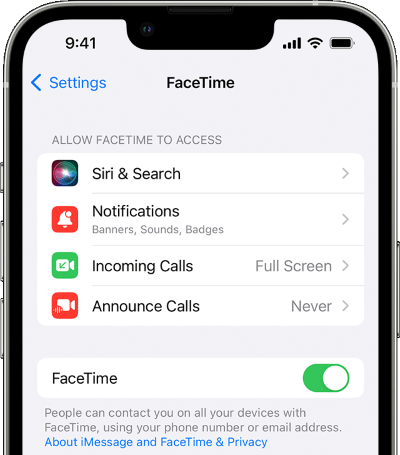 Solution 6: Change Apple ID Password
In case the above methods are useless and the App Store constantly asks for your Apple account password even if you enter the correct one, you could give a shot to change your Apple ID password. Open Settings, tap your Apple ID, select Password & Security, hit on Change Password and enter your screen passcode to set up a new account password. Later, you could enter the new password when the pop-up appears on the App Store.
Solution 7: Sign Out and Sign In with Apple ID
If you are using someone else's Apple ID to download or purchase an app, you should sign out of it and sign in with your own account instead. The steps are easy, just run Settings, tap Apple ID and scroll down to touch the Sign Out button. Then, you can resign in your own Apple ID and download everything you need.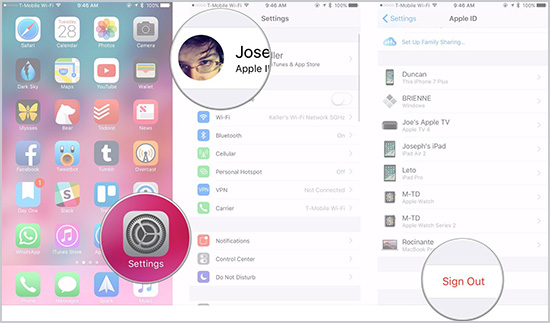 Solution 8: Reset All Settings
Many glitches could be fixed by resetting settings, including App Store asking for a password in a constant way. If it works indistinctly, you could erase all the data on your device putting it into a default state. Still, on the Settings app, select General, scroll down to Transfer or Reset iPhone, choose Reset iPhone and tap Reset All Settings. Besides, tap Erase All Content and Settings on the Reset iPhone screen. Normally, all the annoying problems disappear with this operation.
Solution 9: Remove Apple ID
The final solution to fix the App Store keeps asking for password problem is to straightly remove your Apple account. Joyoshare iPasscode Unlocker is a professional tool helping you remove Apple ID password without complex operation. Within 3 steps, you could easily unlock your Apple ID on iPhone, iPad and iPod touch. Most importantly, this will not lose your data. In addition, this program is capable to crack screen lock, turn off Screen Time and bypass MDM with a high success rate.
Main Features of Joyoshare iPasscode Unlocker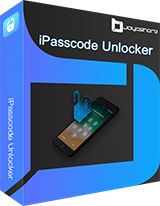 Remove the disabled Apple ID with no data loss.
Unlock the screen lock, Screen Time, and MDM without passcode.
With easy operating steps and a high rate of success.
Compatible with iPhone/iPad/iPod touch and the latest iOS.
Step 1

Connect Device and Select Unlock Apple ID

Connect your iPhone or iPad to your computer via a USB cable. Launch Joyoshare iPasscode Unlocker on your computer, choose Unlock Apple ID on the main screen and click Start.

Step 2

Check and Confirm Find My

When the Find My function is enabled, follow the instructions step by step to check and confirm whether the screen lock and the two-factor authentication are enabled. While the Find My function is disabled on your device, you could skip this step and move to the next one.

Step 3

Remove Malfunctioning Apple ID

On the screen, there will display the detailed information about your device. If it has something incorrect, remedy it manually. Then, click the Download button to get the matching firmware package and begin to remove your Apple ID that keeps asking for a password.
Part 3. Conclusion
You can not only get to know why your Apple App Store keeps asking for password but also nine feasible solutions to effectively fix this issue. Although there are many methods provided, not each of them suits your situation, which indicates the importance of digging out the real cause. Therefore, if you have no idea about the exact reason, just try Joyoshare iPasscode Unlocker to remove your Apple ID. Hence the problem is resolved with no obstacles. Hope this article is useful in your Apple account issue.