Q: "Looking to record a Diablo 3 gameplay from Mac. Is there any software I can get to record my screen?" - Reddit
It is unusual that a true gamer knows nothing about Blizzard Entertainment. As a prestigious mobile, gaming console, and PC game developer, it has produced a series of epic gameplays, including StarCraft, World of Warcraft, Overwatch, Call of Duty, Diablo, etc. Diablo 3 is more like a hack-and-slash action role-playing game. You should learn how to record Diablo 3 gameplay if you enjoy the process of fighting against evils in the gameplay and would like to make it into a short video, or just want to show off your gaming skills with your friends. Today's instructional article is going to show you how to do that with the help of 3 sough-after screen recording tools.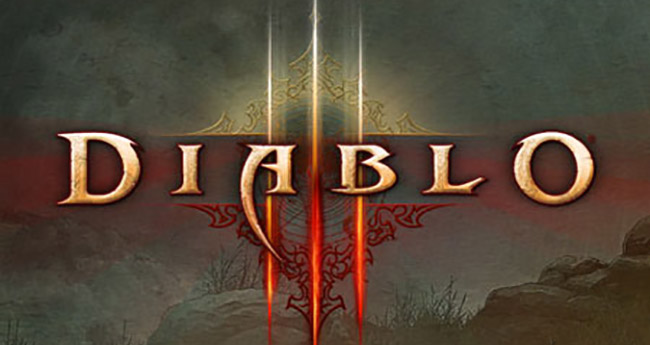 Tip 1. How to Record Diablo 3 Using Joyoshare VidiKit (PC/Mac)
Joyoshare VidiKit - Screen Recorder endeavors to enhance users' recording experience. Thanks to its intuitive design, users are able to record any video and audio from any source in original quality easily and quickly. This program is able to record gameplay on PS3/4, Xbox One/360, Nintendo Switch, PSP, etc. with system audio and/or microphone. In addition to this, users can use this software to grab live streaming shows, make how-to videos, record Google Slides presentations, take screencasts, etc. for online sharing and offline enjoyment. It also supports a wide range of digital formats, such as AVI, MKV, MOV, FLV, WAV, WMA, etc. for all kinds of devices.
Key Features of Joyoshare VidiKit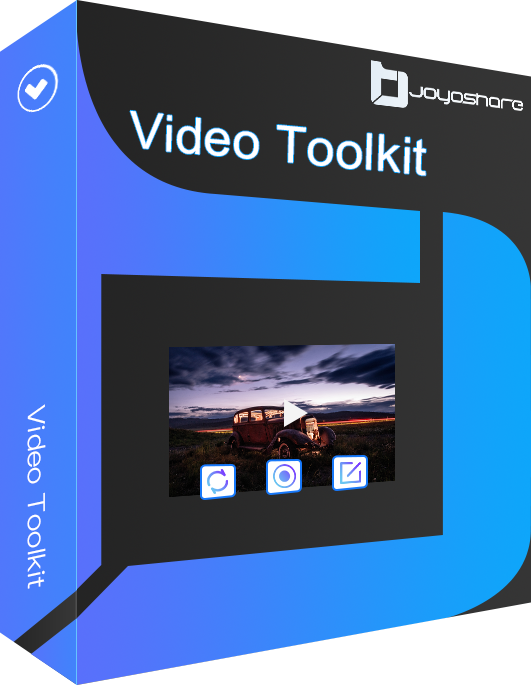 Record gameplay on various platforms like PS4, Wii, 3DS, etc.
Best game recorder to record Diablo 3 with high quality
Schedule recording tasks to save your time for recording Diablo 3
Record gameplay in different capture areas like full screen and part of screen
Add personal watermark, adjust video quality, codec, resolution, etc.
Step 1

Connect Gaming Console to Computer (Optional)

If you are using gaming console, such as PS3, Xbox 360, etc. the first thing you need to do is to connect your gaming console to your computer. To record game footage on PS3, you will need an HDMI cable. To record game videos on Xbox 360, you are supposed to use an HDMI splitter and two HDMI cables - use one HDMI cable to connect Xbox 360 to the input port of the HDMI splitter - use the other cable to connect your Windows or Mac to the output port of the HDMI splitter. If you are going to record Diablo 3 gameplay on computer directly, you could skip this process and check the following steps directly.

Step 2

Open Joyoshare VidiKit

Download and install Joyoshare VidiKit. Double-click the icon to open it on your computer. Then, activate screen recorder by clicking Record and selecting Screen Recorder. Make sure that this program is in "Record video and audio" mode (it is set by default). If not, please click the icon right next to the REC button on the right side of the screen. You can choose to enable system audio and/or microphone and adjust their volume. Then prepare your gameplay in advance.

Step 3

Confirm Recording Settings

Next, you are able to click the gear icon at the lower-right corner of the screen to unfold the settings window. Click the Format button under "Basic record options" to set output format and adjust video codec, resolution, frame rate, bitrate, and quality. You can also change the shortcut keys and insert image watermark in the way you like. Highlighting cursor and clicks to display your mouse movements is doable as well.

Step 4

Grab Recording Area Size

There is a "+" icon on the left side of the screen. You can click it to open a blue frame, which you can use to grab a particular recording area. You are also allowed to adjust the height and width of the blue frame to set recording area size precisely.

Step 5

Begin to Record Diablo 3 Gameplay

Finally, go to the blue REC button on the right side of the screen and click it to begin to record your Diablo 3 gameplay. After a 3-second countdown, you will see a minimized toolbar outside the blue frame. You can press the "scissor" button to cut recordings into pieces. When recordings are finished, the History window will pop up automatically. Then you could choose to rename/trim your recordings or take screenshots.
Tip 2. How to Record Diablo 3 - OBS (PC/Mac)
OBS, the abbreviation of Open Broadcaster Software, is a well-known program for its ability to record fast-paced action. As free and open-source software, OBS enables you to download and begin streaming easily and perfectly on Windows, Mac, or Linux computer systems. Furthermore, its main interface allows you to set up almost everything you need to start recording gameplay, including sources, audio mixer, scene transitions, video settings, etc. However, using OBS to record gameplay may be a little bit daunting for beginners.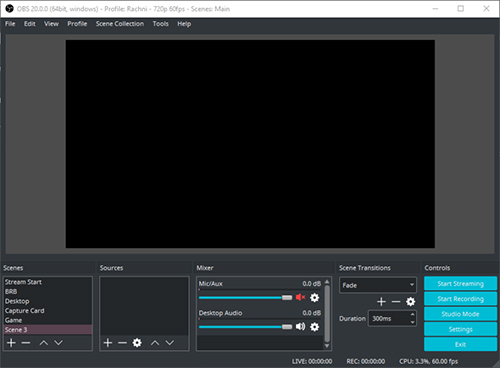 Step 1: Run OBS on your computer. Click the "+" icon at the bottom of the Scenes to create a new scene;
Step 2: Press the "+" button at the bottom of the Sources tab to select "Game Capture" and "Audio Output Capture". If you need to record sound from a microphone, please choose "Audio Input Capture";
Step 3: Press the "Ctrl" button on your keyboard to drag your specific recording area, otherwise, OBS will record your Diablo 3 gameplay in full screen automatically;
Step 4: Tab the "Start Recording" button on the right side of the screen to start to record your Diablo 3 game videos and the "Stop Recording" to end the recording process.
Bonus

Best Settings of OBS for Recording Diablo 3 Game Footage

It is known that OBS has tons of powerful features that enable your gameplay recordings to stand out. Now, this session is going to take you to look at what those related features are and how to set them to record the Diablo gameplay. However, we should notice that there are no "best settings" because every setup varies from every use case. All we can do is to find the "most appropriate" method.
Choose "Game Capture": There are multiple options under Scenes tab. Among them, Game Capture allows you to choose a specific game to record. Therefore, you need to choose it to record your Diablo gameplay, which won't cause stuttering/dropped frames.
Choose "High Quality, Medium File Size": When you open the Settings window, move to "Recording Quality" and choose "High Quality, Medium File Size", which will be good enough for uploading your Diablo gameplay recordings to YouTube.
Choose "MP4": Go to "Recording Format" to select "MP4". Though ".flv" or ".mkv" is recommended by OBS, some Windows users will find it hard to play these two formats without the help of other apps. MP4 could be an optimal choice.
Choose "Hardware (NVENC)": Move to "Encoder" and choose "Hardware (NVENC)". If you have an AMD GPU, you are supposed to choose the AMD encoder here.
Choose resolution and FPS: Choose the same resolution that you use when gaming under "Output (Scaled) Resolution" and "60" under "Common FPS Values" if your system allows.
Tip 3. How to Record Diablo 3 - ScreenFlow (Mac)
Now, Diablo 3 is compatible with both Windows and Mac. So, to assist you record Diablo 3 on Mac without any hassle, we introduce ScreenFlow with detailed steps in this article. This program is coming with multiple video editing functions like trimming, cropping and more, which means that you have the power to make your gameplay recording more sharable. Also, with this tool, you can grab audio from system or inbuilt microphone as you want. Once you have completed your recording process, you have a chance to share your ScreenFlow to many social websites like YouTube, Facebook, Instagram, etc. within this program.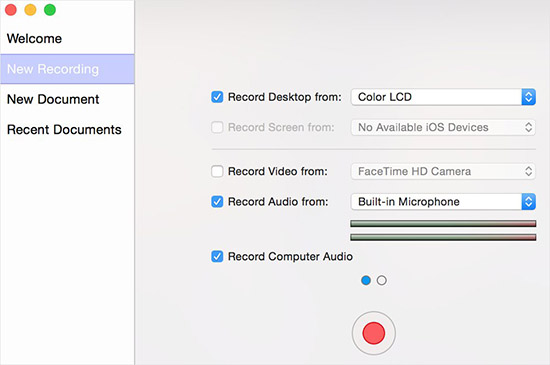 Step 1: Connect your console to computer and get your Diablo 3 gameplay ready. Download and launch this tool on your device.
Step 2: In its main interface, navigate to its New Recording section to change audio recording settings.
Step 3: Locate and click the big red button at the bottom of this program to begin the recording process.
Step 4: When you want to end the recording process, just click the stop recording button.
What Are Optimal Video Settings for Diablo 3
You can follow the below simple steps to get optimal video settings for Diablo 3.
Open Settings of your computer and go to System - Display. Then, turn off the Display Scaling feature here.
Find Shadow Quality section in the settings of Diablo 3. Turn it down to Medium or Low.
Updating your graphics card drivers can also help you get a better FPS in Diablo 3.
Open your computer and navigate to C:/Users/your name/My Documents/Diablo III. Then, find and activate a file called D3Prefs.txt and change Reflection Quality and Trilinear Filtering to 0.
Frequently Asked Questions about Diablo 3 Gameplay
Q1. Is Diablo 3 free now?
A: No, it is not free. You should buy it if you want to play the full game. However, this gameplay allows you to play 72-hour freely.
Q2. What is the most powerful weapon in Diablo 3?
A: Wand of Woh is the most powerful weapon in Diablo 3 according to the stats from Internet.
Q3. Where is Diablo screenshots location?
A: For Windows users, you can press PrtSc to take a screenshot and find it by heading to Documents > Diablo III > Screenshots. If you are a Mac user, you can press F13 to get screenshot and find it by going to Library/Application Support/Blizzard/Diablo III/Screenshots.