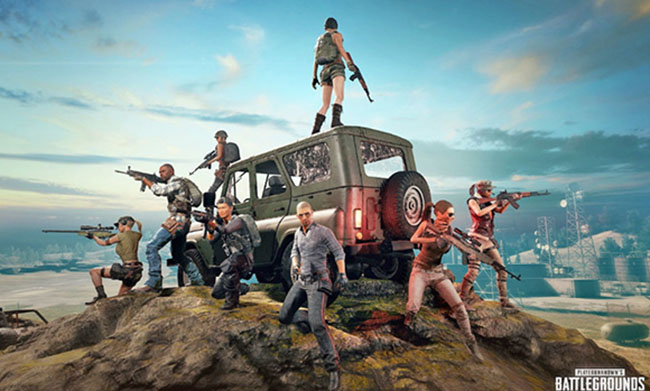 PlayerUnknown's Battleground, also called as PUBG, was launched on the PS4 platform in 2018. Many game hobbyists have installed and played it on their mobile phones or computers. As the shooting Sandbox Game, PUBG becomes more and more popular in the game market after 5v5 Arena Game. Anyone who has played PUBG knows that it is a Battle Royale game with 100 players. As a green hand, if you want to come out on top in this game, you can watch some game video tutorials uploaded by experienced players. But if you are a professional game player and you want to create a game video tutorial to teach some game rookies who have interest in it, how can you record PUBG video while playing? Fortunately, this article focuses on introducing four ways to help you realize it.
Part 1. Record PUBG with Joyoshare Screen Recorder on Computer
If you usually play PlayerUnknown's Battleground on your computer, either Windows or Mac, you will need a screen recording tool to do it, because there are some defects on their built-in screen recorders. Joyoshare Screen Recorder is a nice choice for you. With the excellent and powerful recording functions, it can capture any activities happening on the screen into any formats you need with high quality.
Joyoshare Screen Recorder offers a variety of flexible options to meet the requirements of the majority of users. For instance, you can add your watermark, take a screenshot, set recording schedule and highlight cursor as well as clicks in the recording options. Of course, you can capture audios while recording videos. If you want to explain when you record it, you just need to turn on microphone sound. With the screen recording done, you can edit the name and ID 3 tags of it in the history list.
Key Features of Joyoshare Screen Recorder
Record any videos and audios on the computer screen
Can set start and end time in advance
Capture audio or video independently
Output videos and audios into any formats you like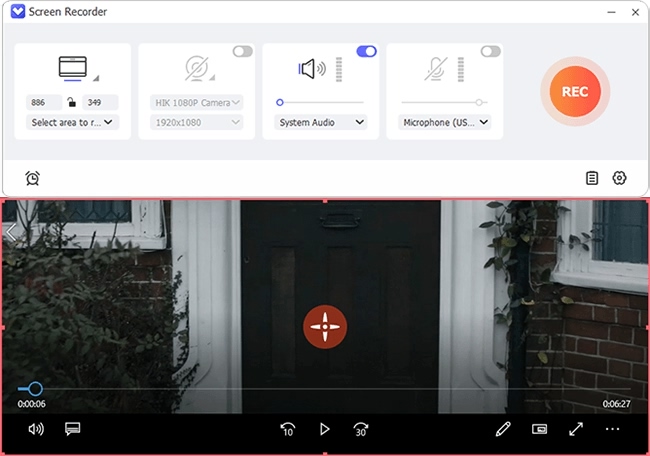 The steps to operate are not complex. If you have no idea, you can follow the contents below to do it.
Step 1: Firstly, you should install Joyoshare Screen Recorder on your computer;

Step 2: Then, you can click icon "+" to choose recording area or you can also choose standard ratio and full screen directly;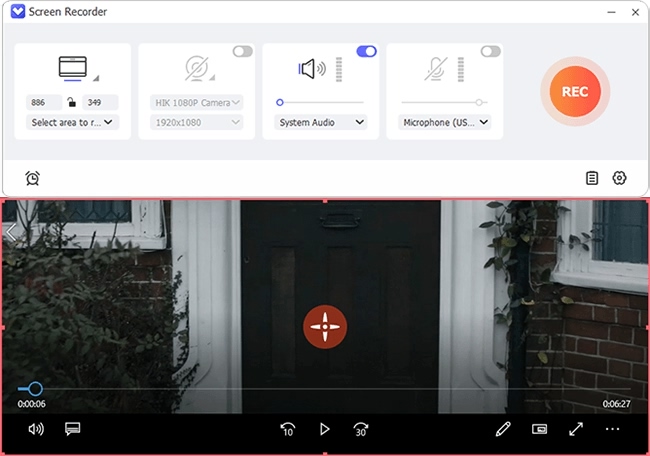 Step 3: After selecting record area, you are able to customize record options by clicking the gear setting icon, such as set recording schedule, highlight cursor and clicks, etc.;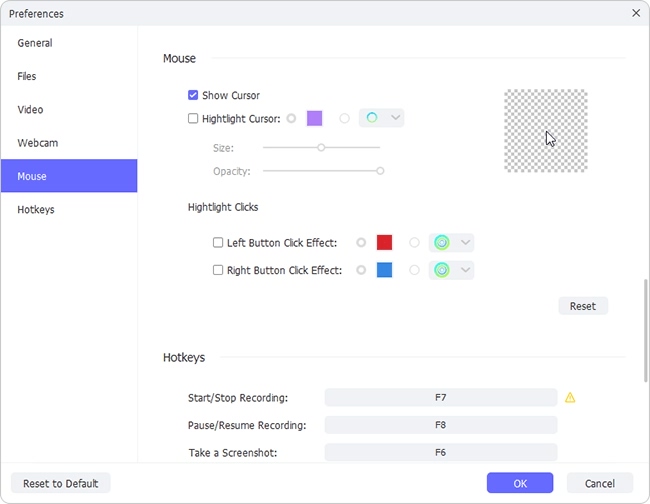 Step 4: Now, you need to run PUBG and click "REC" to start recording. In the recording process, you can create a screenshot to save the frame you like best;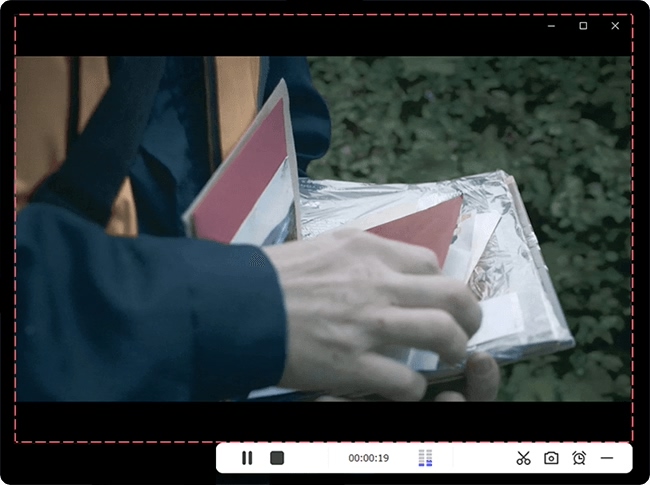 Step 5: When PUBG game is over, you should stop recording. In the meanwhile, you can preview and edit the recorded video in the history list.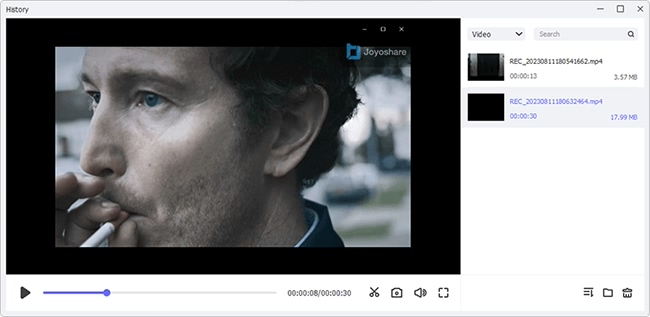 Part 2. Record PUBG Gameplay on iPhone
It is common knowledge that there is a built-in screen recorder on iPhone with iOS 11. Hence, if you play it on iOS 11 and later devices, you can directly record PUBG game video with the built-in recorder. It is quite simple to do. Here are the steps of operation.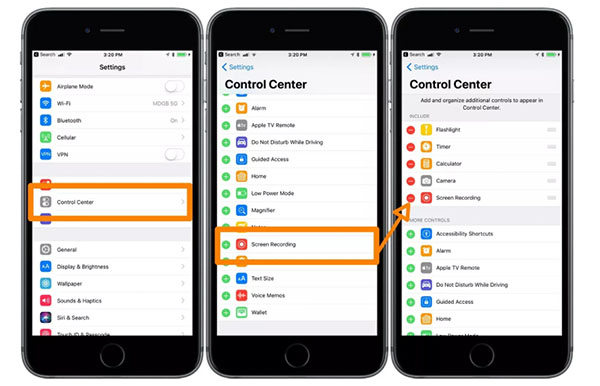 Step 1: The first thing you should do is to add the screen to your list by click "+" button next to the "Screen Recording";
Step 2: Then, in order to enter "Control Center" interface, you need to slide the "Home" button up;
Step 3: Before you run PUBG, you should click "Screen Recording". In three seconds, it will begin to record;
Step 4: You can press the "Screen Recording" button strongly to record with audio if you need;
Step 5: When PUBG game video is finished, you can go back "Control Center" and click the "Stop" button to end it;
Step 6: If you want to watch the recorded game video, you can find it under the "Photos" files.
If you think that the built-in screen recorder can't satisfy your demands or you are users before iOS 11, you can apply TechSmith Capture to record PUGB game.
Part 3. Record PlayerUnknown's Battlegrounds on Android Devices
In fact, many smart Android phones offer screen recording function. But it can only capture screen and doesn't provide flexible options to record, which means you are not able to customize parameters before recording. If you would like to create a unique PUBG gameplay for yourself, it is necessary to utilize the third-party screen recorder. ApowerREC is introduced to you. As the professional screen recording software, ApowerREC is capable of recording all the videos and audios on your phone screen. This tool is designed with simple interface; you can operate it without a lot of expertise. What attracts you is that the software is totally free with no official watermark. To capture PUBG on Android, you can use this tool. The following is the step-by-step method to do it.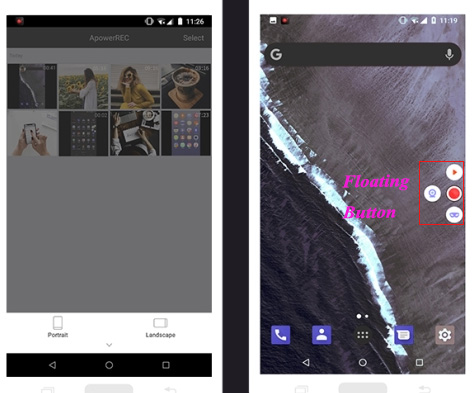 Step 1: Download the installation package of ApowerREC in Google store;
Step 2: After installing the app on your mobile phone, you can click the record button. And then, you need to choose the record mode including "Portrait" and "Landscape". While selecting, you should run the game you want to capture and tap on icon "Start Now" to start recording;
Step 3: You can end it by clicking the "Stop" button. And the recorded video will be saved automatically while stop recording. Now, you can click the icon that looks like eyeglasses to preview the PUBG game video.
Part 4. Introduce the Free Screen Recording Software - Bandicam
In addition to Joyoshare Screen Recorder, you also can record PUBG game with Bandicam Screen Recorder with high quality. It is a very handy tool to capture any videos from your screen. Like Joyoshare Screen Recorder, it also provides features to set recording time, add your own logo on it, create a screenshot during recording and add effect and animation to the mouse click. Besides, it offers individual game recording mode to support to record game and video with Direct X interface. Importantly, it is absolutely free and specializes in recoding games. Note that it is just compatible with Windows.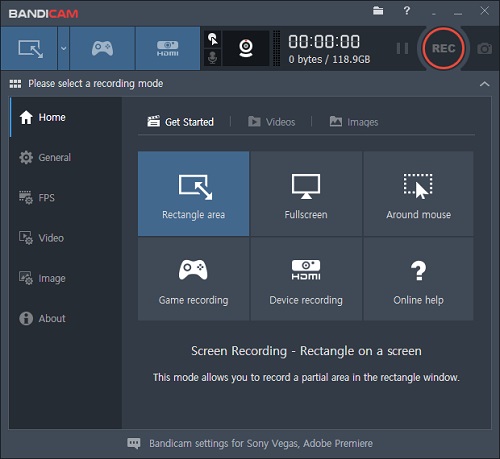 Conclusion
The above contents mainly talk about different ways to record PUBG gameplay on iOS/Android/computer. You can choose one to complete your own game video and share it to the social platform. Of course, you don't have to use screen capturing tools if you think the built-in screen recorder can work satisfactorily. If you need to record video on the computer frequently, Joyoshare Screen Recorder is a fantastic choice for you. It has the ability to capture any game on Windows/Mac, like capture PUBG, record LoL game video and so on. Not only this feature, but it also supports to customize parameters such as resolution and frame rate. As a professional screen capturing tool, it guarantees to record your PUBG gameplay perfectly. If you have any question about Joyoshare Screen Recorder, please leave a comment down there.