Q:"What is a easy way to record Xbox 360 Gameplay?" - From Quora
As a gamer, you may be familiar with Xbox 360, the second console in the Xbox series. It features Xbox live, allowing users to play games online and even download games and game demos. Like above user from Quora, you may wonder how to record Xbox 360 gameplay to help keep excellent in-game performance, breakthrough in score, and wonderful skills demonstration. Just stay here for a while and check some undemanding ways with us.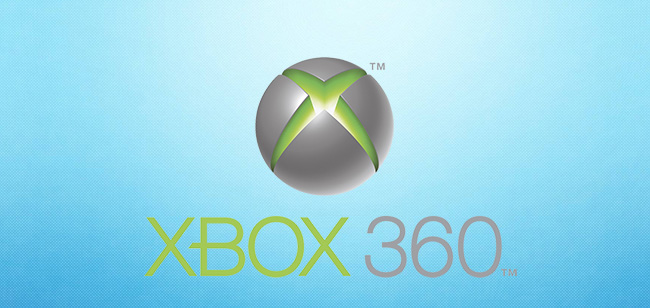 Part 1. Best Xbox 360 Game Recorder to Record without Capture Card
Whether you want to record Xbox 360 gameplay for sharing or create game videos on YouTube, having Joyoshare VidiKit - Screen Recorder is essential to make your ideas come true. This program is able to record almost all desktop actions including online games, live chat, streaming videos, and more in high quality on both PC and Mac.
Videos and audios can be saved in any format such as AVI, WMV, MP4, SWF, MP3, FLAC, MKV, MOV, etc. Better yet, Joyoshare VidiKit supports compatible device output, like Xbox 360, Xbox One, Nintendo Wii, PS4, PSP, iPhone, and so forth. Thanks to its cutting-edge recording and editing technology, you can capture Xbox 360 video games in full or partial screen with/without audio. Additionally, there are great features for you to preset recording time, add watermark, highlight cursor, and customize frame rate.
Key Features of Joyoshare VidiKit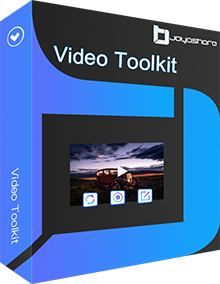 Preset high resolution, quality, frame rate and more for game videos
Record Wii, Xbox One, PS5, LoL, WoW and more gameplay
Capture game with audio, like in-game music and microphone narration
No limitation in recording time and no lag during the recording
With options to schedule, show clicks, highlight cursor movements, trim videos, etc.
Step 1

Connect Xbox 360 to Computer

Firstly, you are supposed to prepare a HDMI splitter and two HDMI cables. Use one HDMI cable to link your Xbox 360 with the input port of the HDMI splitter. Then use the other cable to connect your computer to the output port of the HDMI splitter. Note that not all original Xbox 360 consoles have an HDMI port.

Step 2

Launch Screen Recorder in Joyoshare VidiKit

Download and install the video toolkit - Joyoshare VidiKit, on your computer. Simply open it and run "Screen Recorder". You have to make all operations under "Record video and audio" mode. Therefore, make sure that you're in this camera-shaped mode. Then get ready to play your Xbox 360 gameplay.

Step 3

Adjust Recording Settings

Click the gear icon on the bottom right corner to personalize your settings. Here you are allowed to adjust your save path and select output format under the "Basic record options". Or add image watermark as well as change its position, margin, transparency and scale. What is considerate is that you are able to preset start time and end time under "Record time options". Besides, you can choose to show/hide or highlight cursor.

Step 4

Grab Capturing Area

Next, open your Xbox 360 gameplay. Go to Select Area option at the left side of the main interface in Joyoshare VidiKit. Click the "+" button to adjust your recording area freely by dragging the appeared blue frame. Alternatively, you can press the small triangle icon to choose preset resolution ratio from a dropdown list. You can also turn on/off system audio here.

Step 5

Start to Record Xbox 360 Gameplay

Click on the REC button at the right side of the main interface to begin your recording task. After a 3-second countdown, your Xbox 360 gameplay will be recorded as you set. You can use the Pause button in the tool bar to skip anything unwanted at any time, or hit the icon to cut your recording videos if necessary.

Step 6

Edit Recorded Xbox 360 Game Videos

All game clips from Xbox 360 can be saved and listed in "History" window after you click on the "Stop" button. It's practical to preview, rename and edit these Xbox 360 videos based on your actual needs.
Part 2. How to Record Xbox 360 Gameplay with Capture Card
A capture card is a device that enables you to steam and record games from your video game consoles. Such kind of hardware is necessary if you want to record Xbox 360 game clips in high resolution. You can purchase the most well-known Elgato Capture Card HD and connect it to your computer as we show below.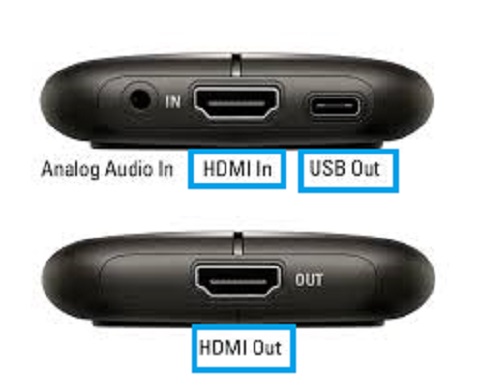 Step 1: Download Game Capture for Windows from gamecapture.com;
Step 2: Prepare your Elgato capture card, two HDMI cables and a USB cable;
Step 3: Use a HDMI cable to connect the capture card's "In" port to your Xbox 360;
Step 4: Use the other HDMI to connect the capture card's "Out" port to your computer;
Step 5: Use a USB cable to link your PC with the capture card;
Step 6: Go on to the computer and run Game Capture for Windows software;
Step 7: Confirm your device settings and then play a game on Xbox 360;
Step 8: Click the pause button at the bottom of the recording screen if you want to stop. You will be able to get your recorded gameplay successfully.
Part 3. FAQs About Recording Xbox 360 Gameplay
Q1. How to record Xbox 360 gameplay using USB?
A: To Record gameplay on Xbox 360 freely without any cable, you will need a program like Snagit and a USB. Simply plug your USB to your computer, then download and install Snagit into your USB drive. You can easily plug this USB into Xbox and go ahead to play Xbox 360 gameplay. The recording process will start automatically and you can unplug USB from Xbox at any time to stop recording.
Q2. How to record Xbox 360 gameplay with iPhone?
A: Some users may have no enough budget to buy an expensive capture card for Xbox 360 game. In this case, you can directly use camera on your iPhone to record videos, which however, will sacrifice quality and output files in low resolution. You should choose a steady place with good light, fix your iPhone on a tripod, adjust the angle so that you can grab the full screen of the game. Make the most of Focus tool on iPhone camera to guarantee a relatively high quality possibly, play Xbox 360 game, and click on the recording button on camera.
Q3. How to record Xbox 360 gameplay with OBS?
A: Are you unwilling to afford a game capture card? Well, OBS is just a good choice here. With this freeware, you don't have to buy anything. It streams and records games in high quality with good performance. Also, you can enjoy stunning features it provides to create professional-looking videos with audio without hassle.
Step 1: Use an HDMI adapter to connect Xbox 360 to your computer first;
Step 2: Finish installing OBS and run it on your computer. Select your recording source by clicking on "+" under "Sources", choose "Display Capture" and confirm with OK, then choose your desired screen;
Step 3: Test and play Xbox 360 game now. You have to click on the Start Recording option in OBS to begin recording your gameplay;
Step 4: When you have recorded wanted content from Xbox 360 game, you can use "Stop Recording" button in OBS to end the process and save videos.
Q4. How to record Xbox 360 gameplay without buying anything?
A: The one who uses a computer running Windows 10 can go straight to use the built-in Xbox Game Bar for recording. This tool is able to record gaming clips, customize keyboard shortcuts, capture audio from system and microphone. The maximum recording length it supports is 4 hours and the game video frame rate can up to 60fps.
Step 1: On your PC, go to Windows Settings → Gaming and turn on Xbox Game Bar. You can preset shortcuts here;
Step 2: Open your Xbox game and press "Windows + G" to open Xbox Game Bar;
Step 3: Simply click on the recording button or press "Windows + Alt + R" to record Xbox 360 gameplay;
Step 4: Stop recording with the same button and your game video will be saved on C:\Users\Administrator\Videos\Captures.
Conclusion
Here you have learned how to record Xbox 360 gameplay with different solutions. It's possible to use a capture card, a quality 1080p 60fps game recorder like Joyoshare VidiKit and a USB. You can also try built-in Xbox Game Bar on Windows, free screen recorder - OBS, or even a camera on your iPhone. Just record the game in a way that works for you, depending on your situation.