Q: "How do I record on Nintendo Switch for more than 30 seconds without a capture card?" - From Quora
Want to show your friends and YouTube fans what you are doing in games? A game recorder comes in handy when you would like to record gameplay and share your memorable win. In the past, we have introduced how to record gameplay on Nintendo home and handheld consoles like Wii, Wii U and 3DS. And today, we will continue to show you how to record Switch gameplay with or without a capture card. Though Switch itself is able to record whatever happens in the past 30 seconds, sometimes it may be far from enough. Read on to find out up to four hassle-free ways to record Switch gameplay with ease.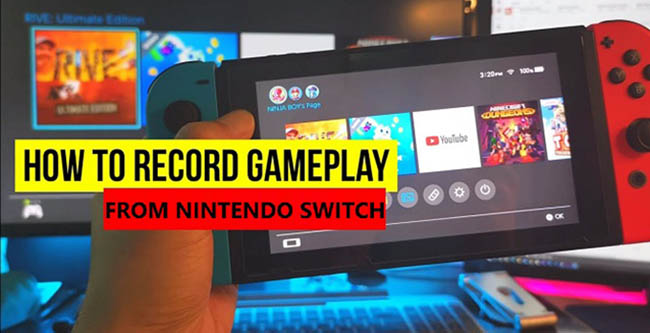 Part 1. How to Record Gameplay on Switch Directly
It is amazing that you can directly record gameplay on Nintendo Switch by pressing a single button. But be aware that to capture Switch gameplay, you need to update the compatible software to the most recent version. Additionally, Nintendo Switch will record gameplay for no more than thirty seconds.
Guide

You need to open a compatible game on your Nintendo Switch at first. Next, press and hold down the Capture button, a square button on the left Joy-Con, and finally a 30-second game clip will be saved within the Album.

More Tips

a. How to trim or edit a saved game video?

Step 1: First of all, select Album > All Screenshots and Videos with the HOME menu;

Step 2: Select the video you want to edit, and then go to Editing and Posting > Trim;

Step 3: You can adjust the start/end of the video by sliding the marker;

Step 4: After that, press Save and the edited video will be saved as a new one.

b. How to save a screenshot from a saved game video?

Step 1: Similarly, select Album > All Screenshots and Videos after opening the HOME menu;

Step 2: When the video playback begins, you are able to press "Y" to pause the video;

Step 3: After that, you can go to Editing and Posting > Save as Screenshot.
Part 2. Record Switch Gameplay with No Time Limit - Joyoshare VidiKit
Joyoshare VidiKit , formerly Joyoshare Screen Recorder, is able to record gameplay on Nintendo Wii, Wii U, Switch, Xbox 360, Xbox 360, PS3/4, etc. with no time limit. It supports a large variety of devices and output formats, including mobile phones, smart TVs, MP4, MP3, WMA, AAC, FLV, SWF, FLAC, OGG, WMV, HEVC, WebM, DV, DivX, etc. More than that, many parameters like codec, resolution, quality, bitrate and frame rate are adjustable.
Saving fast-paced game videos in high quality is important in gameplay recording. And that's what Joyoshare VidiKit is good at. Featuring leading recording technology, this software will allow you to record watermark-free games in up to 4k with no lag at all. Additionally, you can use the embedded editor to customize your Switch gameplay recordings instantly and perfectly.
Key Features of Joyoshare VidiKit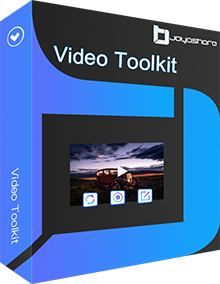 Record gameplay in high visual quality with or without sound
Capture Switch games with no time limit and no watermark
Offer embeded video editing tools to stylize saved gameplay
Grab the entire screen or any on-screen area you like to record
Save Switch gameplay in MP4, MP3, MOV, MKV, AVI, FLV, etc.
Step 1

Install and Run Joyoshare VidiKit

First of all, connect your Switch to computer to show your gameplay on the computer screen. After that, you can download and install either the Windows or Mac version of Joyoshare VidiKit. After running the software, you need to press the "Record" panel to activate the screen recording utility. Make sure that the icon is enabled so that you can record Nintendo Switch gameplay with sound from computer system or microphone.

Step 2

Set Related Settings

What comes next is to custom gameplay recording settings according to your needs. The settings windows can show up after clicking the little icon on the main interface. During this step, you will be able to set your output format, add a personal logo, set the start/end time of your gameplay recording, show and highlight cursor to record mouse movement, and more.

Step 3

Select Capturing Area

There is a "Capture Area" section on the main interface. Find it and press the "+" icon to activate the capturing frame. You are capable of dragging and adjusting it to grab any area you want to record. Alternatively, you can also click on the little triangle icon or set the width and height of the frame manually to select recording region.

Step 4

Record Gameplay from Switch

Having open the gameplay you want to record and save, gently tap the blue "REC" button to start to record Nintendo Switch game videos. You can found a minimized toolbar outside the dynamic capturing frame after a three-second countdown. The "Pause" button can be used to remove unwanted content and the "Cut" button to cut saved gameplay into several parts. Click on the "Stop" button to quit recording.

Step 5

Edit Recorded Gameplay Optionally

When the History window shows up, you can play your recorded game clips using the inbuilt media player. Rename them if you like. You are also free to click on the "Edit" icon to cut videos and change ID3 tags in the editing window.
Part 3. How to Record Nintendo Switch Gameplay Using a Capture Card
If you have a capture card, then it would be great, as it means that you can record Switch gameplay swiftly and even stream in TV mode. A bit pircey as a capture card is, using it will be well-worth your money since you can stream off almost any gaming console using your computer. In this part, we are going to take Elgato Game Capture HD60 S, a really sought-after product, as an example and show you how to hook up your Nintendo Switch to it so that you can use it to record gamplay from Nintendo Switch smoothly.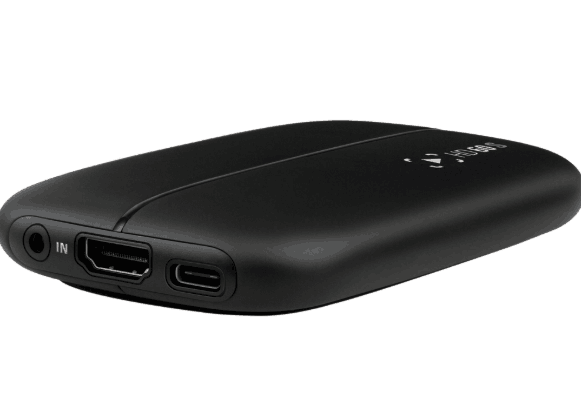 Step 1: Use an HDMI cable to link the HDMI "OUT" port of the Nintendo Switch Dock with the HDMI "IN" port of the Elgato Game Capture HD60 S;
Step 2: Use the second HDMI cable to connect the HDMI "OUT" port of the Elgato Game Capture HD60 S with the HDMI "IN" port of your monitor;
Step 3: Remember to use a USB cable to connect your Elgato Game Capture HD60 S to your computer and insert your Nintendo Switch into the Nintendo Switch Dock;
Step 4: Download and run Elgato Game Capture HD software so that you can start to record your Switch gameplay that displayed on your computer screen.
Part 4. How to Capture Switch Gameplay - AnyMP4 Screen Recorder
AnyMP4 Screen Recorder is one of the best choices for you to record Switch gameplay or any other screen activity if you like. It supports a webcam, so you are able to record yourself speaking while displaying your computer screen at the same time. With this screen recording program, you can have enjoyable recording experiences as it will help you record games on Switch in better output quality and save in various formats without sparing efforts.

Key Features:
Record webcam and take screenshots on Windows and Mac
Capture live streaming videos from Facebook, YouTube, etc.
Record gameplay in HD with sound from different sources
Guide:
Step 1: Connect Nintendo Switch to computer and launch AnyMP4 Screen Recorder;
Step 2: Choose "Video Recorder" on the left side of the screen after opening the main interface;
Step 3: Customize related settings based on your needs, such as custom reording area, enable microphone device, adjust volume, etc.;
Step 4: Having open your Switch gameplay, you can press the "REC" button on the right side of the screen now to begin to record it;
Step 5: You are capable of previewing the recorded Switch game videos and editing it in the way you like, and next, you will be able to save it to your computer as MP4.