The problem of iPhone screen flickering sounds as if it were prompted by hardware faults. But in fact, this matter, in most instances, is triggered by software glitches on the iPhone. Even so, the possibility that certain imperceptible hardware issues, like the loose connection of the display circuit, will also throw your iPhone in such trouble, could not be ignored. In order to furthermore settle the matter, the following puts forward 10 feasible methods based on the analysis of causes. Read on to learn more.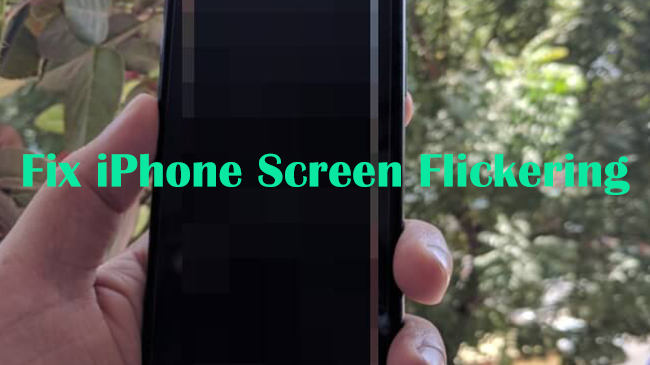 Part 1. Why Is My iPhone Screen Flickering?
As stated above, both software issues and hardware faults can lead the iPhone screen to flicker at random. Some are listed below.
Insufficient Storage: If the storage space of your iPhone is insufficient, it may cause various iPhone touchscreen problems including the screen flickering randomly.
Software Issue: If the iPhone screen flickers after updating iOS, then it is possible that the update is accompanied by some malicious files, which causes the problem. And other potential software glitches would also bring iPhone issues.
Hardware Issue: In a few cases, iPhone screen flickering will result from the damaged iPhone hardware. For example, it occurred when iPhone was dropped harshly, affected by water damage or replaced with another screen. All these may have an influence on iPhone's hardware.
Part 2. Video Tutorial to Fix iPhone Screen Flickering
If you want to fix iPhone screen flickering, yet don't know how to do. The video below could quickly guide you to fix the issue. And more details would be illustrated in the rest part of the post.
Part 3. Basic Fixes to iPhone Screen Flickering
Don't panic if your iPhone screen is flickering. The following 5 basic fixes are helpful in fixing this problem.
1. Check Memory Status
Beyond all doubt, insufficient storage space will directly contribute to many iPhone problems, such as iPhone screen flickering, iPhone touch screen not working, and all that. When you find this kind of issue on your device, checking and clearing storage space is the easiest solution to it. Please go to Settings - General - iPhone Storage. Doing in this way, you can clearly know your iPhone memory status. If it is really inadequate, just delete useless pictures or unwanted apps to free up enough storage space.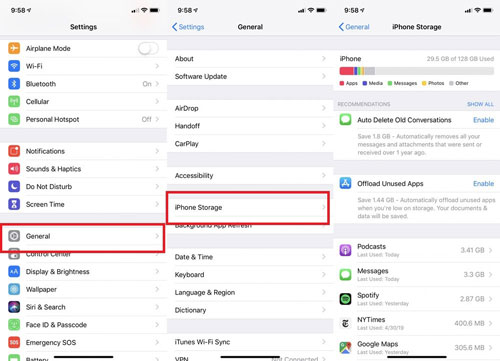 2. Turn on Reduce Transparency
Enabling the "Reduce Transparency" function can increase legibility while browsing text messages on the iPhone. That's what it does. But recently some users discover its additional capability to temporarily address the iPhone screen flickering and the frozen touchscreen problem. Well, just follow the steps to get it enabled.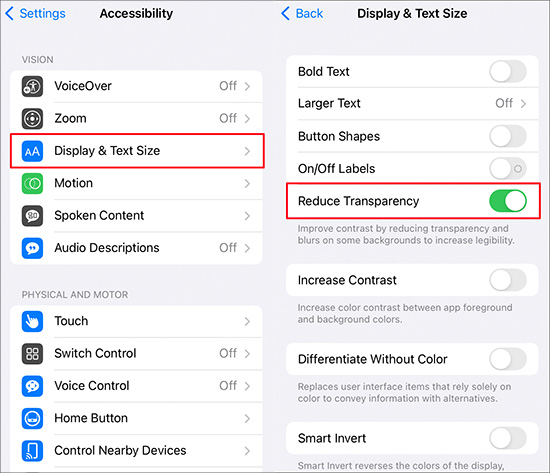 Step 1: Firstly, please head to Setting on your iPhone.
Step 2: Afterward, choose the Accessibility option and then to Display & Text Size.
Step 2: In this section, locate Reduce Transparency, and click to toggle it on.
3. Disable Auto-Brightness
Trying to turn off auto-brightness could also get your iPhone out of the screen flickering issue. In case turning on reduce transparency brings nothing for you, then visit Settings - scroll down to Display & Brightness and slide to disable the Automatic feature. After that, do a soft reset on your iPhone. For the most part, doing like that can free you from the trouble.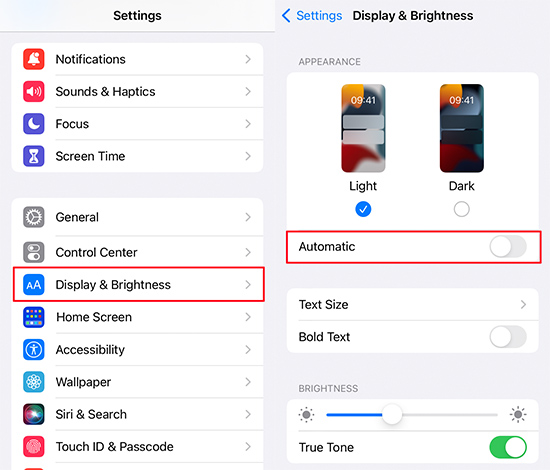 4. Turn Off Auto HDR
Many users have shared that their flickering screen has returned to normal by turning off HDR setting. If you meet the same issue, why not give it a try? You could deactivate this function in Settings. In Settings page, locate Camera, and there is an Auto HDR. Simply turn that off and check whether your screen stops flickering.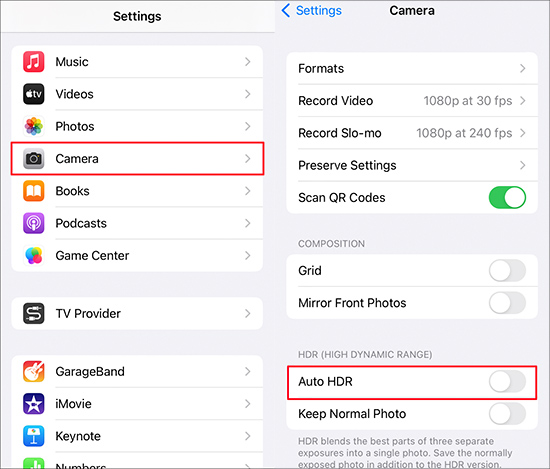 5. Reinstall the Specific App
There is also another less-known method to recover greyed out photos on iPhone, which needs the help of the editor. You need to open your broken photos and tap the edit. Then you could make a slight adjustment to the original photos and save them in your photo collection. There is a big chance that your photos would appear without gray boxes.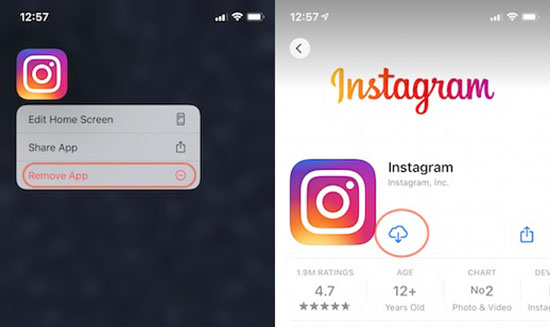 Part 4. Advanced Fixes to iPhone Screen Flickering
If your screen keeps flickering after trying all methods above, there are more advanced resolutions to fix the malfunction of your iPhone.
1. Use iPhone System RecoveryUse iPhone System Recovery [No Data Loss]
As to cast off iPhone screen flickering, here a decent program named Joyoshare UltFix iOS System Recovery is recommended to you all. Such a tool is developed specifically as a solution to iOS problems of sorts, it can not just be applied to work with iPhone but also with iPad, and iPod touch. As it should be, supporting the latest iOS 17 is fully within its abilities as well.
More than that, it carries with two repair modes - standard mode is to repair iPhone screen flickering, iPhone screen unresponsive, iPhone ghost touch, and the like with all data intact in the process; advanced mode is for troubleshooting some of the problems that fail to be worked out with standard mode. Attractively, it has the ability to get any iOS device into or out of recovery mode freely. After learning the above, why not give it an opportunity to serve you?
Main Features of Joyoshare UltFix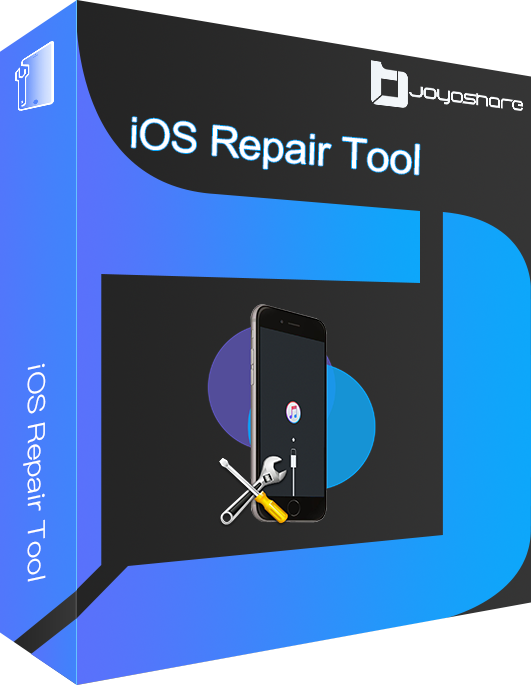 Repair iPhone screen flickering without data loss
Compatible well with every iOS device
Get your iPhone into/out of recovery mode for free
Support downgrading your iOS version without jailbreak
Step 1

Connect the Device

In the first step, download and install Joyoshare UltFix on your computer. Then follow on to open it and use the original lightening cable to connect your iPhone to it. When connecting successfully, click on the iOS System Repair section and go to the next step by touching Start;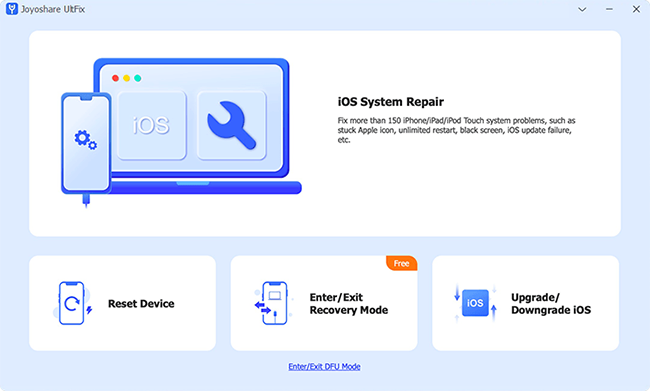 Step 2

Choose Standard Repair Mode

Next, you need to select a repair mode. Generally speaking, you are suggested to choose Standard Repair mode, with which no data will be lost and almost all common iOS system problems could be fixed completely;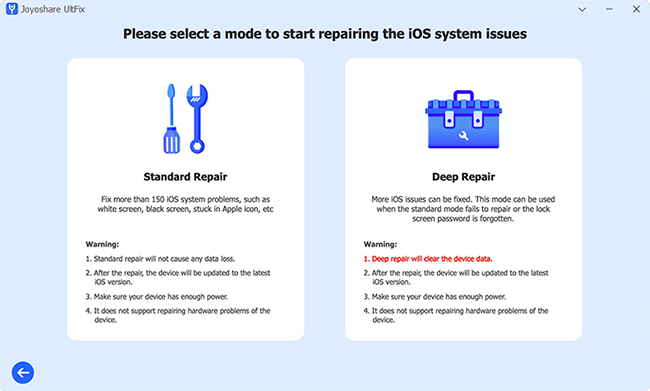 Step 3

Download Firmware Package

Now, you should download and verify a firmware package by hitting on Download. But before doing this, please confirm the information shown on the screen about your iPhone;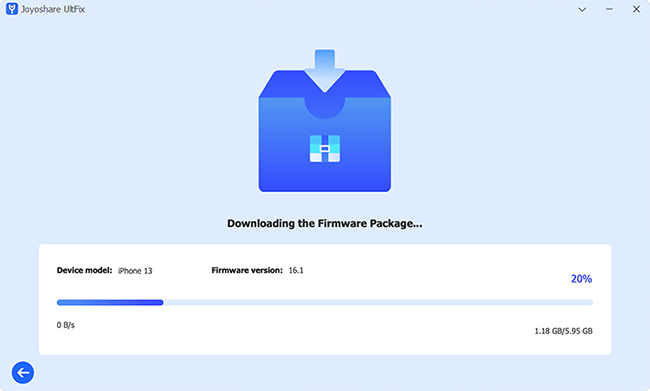 Step 4

Fix iPhone Screen Flickering

In the last step, get the firmware package unzipped by clicking on Repair. After unzipping, Joyoshare UltFix will automatically repair your iPhone flickering display issue.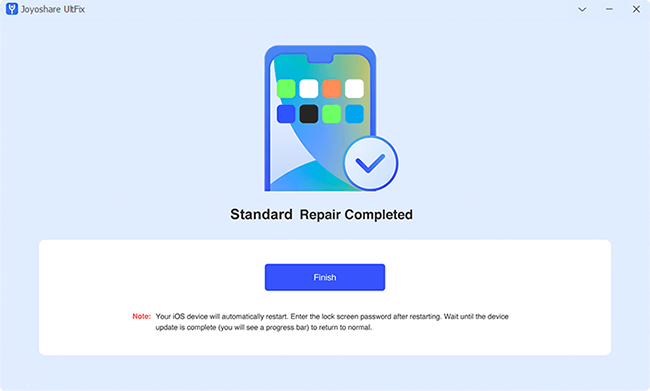 2. Update iOS version
Apple certainly cares about the feeling of users. So, each time the new iOS version is released, it would fix some iOS problems and bugs collected from users' feedback. Therefore, always remember to check that you are using the newest version. Go to Settings - General- Software Update, and see if there are any new updates. Maybe your screen would be normalized through this way.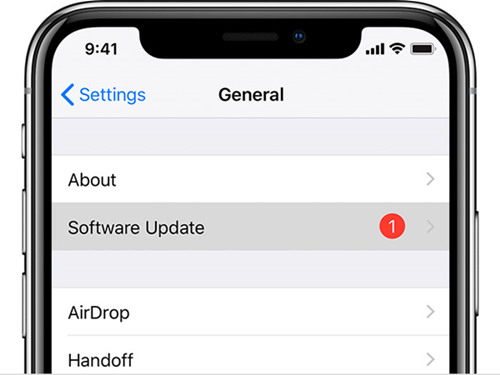 3. Force Restart iPhone
There is still a most used solution to fix iPhone issue. That's forcing restart your device. Whether you get the issue of iPhone screen flickering or others, you could resort to this way.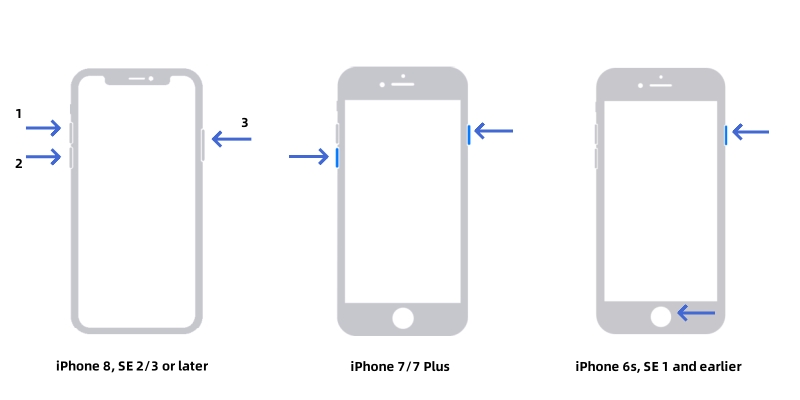 For iPhone 6s or iPhone SE (1st generation): Keep pressing the Home button and the Wake (or Sleep button) until the Apple logo displays on the screen.
For iPhone 7: Pressing the Volume Down button and the Wake button (or Sleep button), and keep the action till you see the logo of Apple.
For iPhone 8 or iPhone SE (2nd generation) and later: Quickly press and release the Volume Up button, the Volume Down button as well. Then keep pressing the Side button. When Apple logo appears, let go of the Side button.
4. Restore iPhone in Recovery Mode via iTunes
Restoring your iPhone into recovery mode can also be used to fix iPhone screen malfunction. This method would reset your iPhone to factory defaults, meaning all your data will be erased. Be sure to back up all your data in advance. Then launch iTunes and plug your phone into the computer. Here are the steps to put your iPhone in recovery mode: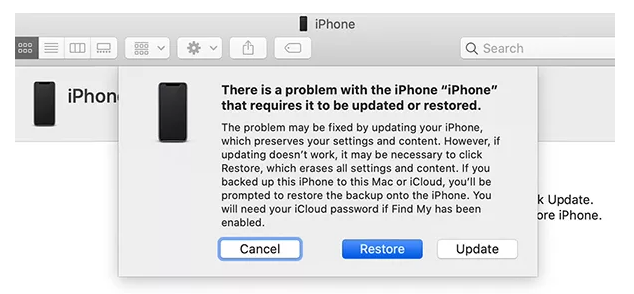 For iPhone 6s or iPhone SE (1st generation): Keep pressing and holding the Home button and the Top button, or Side button. You are able to release them until the recovery mode screen displays.
For iPhone 7: Just like the way above, but switch the Home button to the Volume Down button. And keep holding them until the appearance of recovery mode screen.
For iPhone 8 or iPhone SE (2nd generation) and later: First, you need to press and quickly the Volume Up button, then the Volume Down button as well. And keep pressing the Side button until your iPhone is in recovery mode.
Supposing that you have entered the recovery mode successfully, an overlay would appear in iTunes. You could select Restore to restore iPhone and fix the problem.
5. Replace iPhone LCD Screen
If your greyed out photos are downloading from websites or a computer, the abrupt shutdown, accidental disconnection, or unstable internet state could affect the display of photos. In this case, you can download the photos again to check whether they can return to normal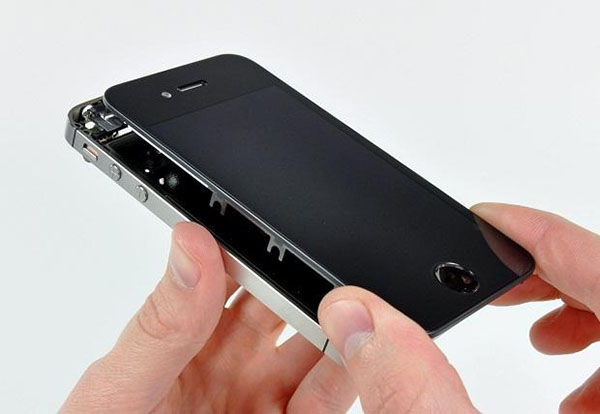 Part 5. Conclusion
Now, all methods have been discussed in detail. Hopefully, one of them would fix the issue of iPhone screen flickering. And if you have any iOS-related issues, don't hesitate to try Joyoshare UltFix. Trust me, it can help you fix all iOS system problems within a few clicks. Go ahead and try it.