Q: "my screen keeps scrolling by itself. It starts with WhatsApp and now with almost all apps. I have tried shutting off the apps and the phone as well but they all work for a short while before the problems start again." - From Apple Community
Everyone who faces iPhone screen moving on its own will feel bothered and annoyed because it stops you from any operation on iPhone. Especially when you are replying to an important email or processing a deadline project, it seems to hang over their heads like the sword of Damocles. While searching on the various technical forums, this issue is frequently reported in Apple Community, Reddit and Quora. I can totally understand your confusion and panic as this issue greatly influences the normal use of iPhone. Keep calm. I collect, filter and sort 6 effective methods where you can find a suitable and helpful fix to iPhone screen issue.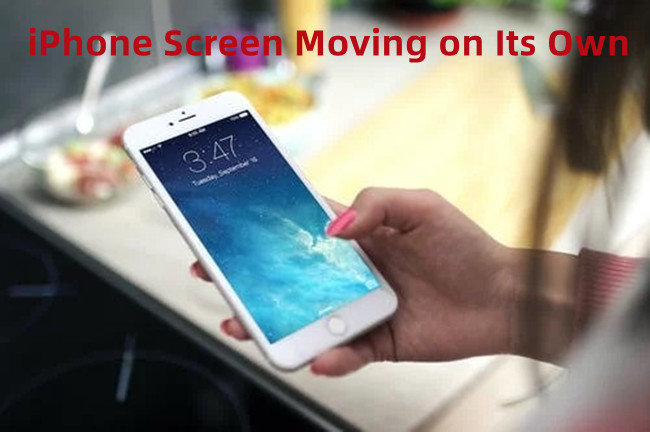 Part 1. Basic Solutions to Fix iPhone Scrolling on Its Own
Although a large number of iOS users complain that the traditional ways can't work at all after they try to restart iPhone and force quit all apps, it is still worth reintroducing these methods. They prove useful on different situations, and you can try them one by one to find a perfect method. If you are in hurry to solve it, you can go ahead to the second part and learn how to solve it with a third-party iOS system repair program.
Method 1. Clean iPhone Screen
Under most circumstances, we can easily fix this problem by removing dirt or wiping water on your iPhone screen. These obstacles are usually regarded as the chief culprit of major errors related to iPhone/iPad screen. Hence, please bear in mind that keeping mobile devices screen undamaged. You can use a clean microfiber to rub away the dirt and water instantly. Never scratch your iPhone screen with sharp objects.
Method 2. Reinstall the Problematic App
If the iPhone screen error starts from an app, deleting and reinstalling this app may be workable. Not surprisingly, many third apps may carry some bugs and errors, or suffer a virus attack. As a result, the faulty app will lead to iPhone glitches and spread the virus to all apps. In this case, the best choice is to force quit and delete the faulty app right away. You can reinstall it from official Apple Store after this problem is solved successfully.
Method 3. Force Restart iPhone
Sometimes, iPhone screen keeps scrolling up might result from minor system glitches on iPhone due to various factors. But fortunately, for many basic occasions, force restarting iPhone can repair it perfectly. All in all, there is no harm to try this simple tip upon encountering all kinds of stuck issues, app errors and other iPhone issues.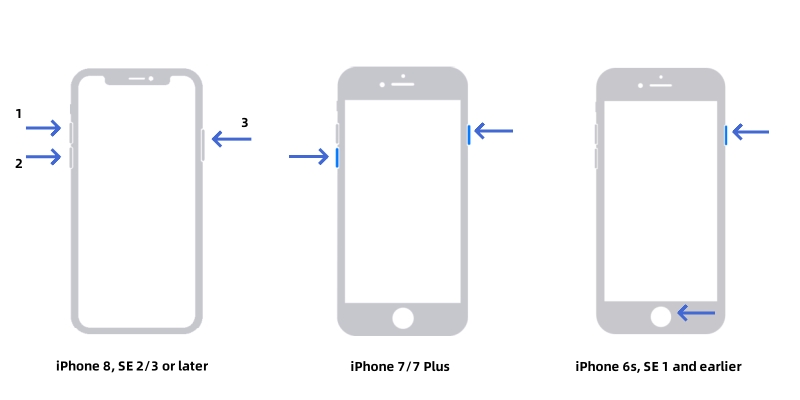 For iPhone 8 and later:
● Press the Volume Up button first and then the Volume Down button. Later press the Power button and continue holding it until you see the Apple logo.
For iPhone 7 series:
● Press and hold the Power button and the Volume Down button as well.
For iPhone 6 and older:
● Press and hold the Home button and the Power button at the same time to hard reboot your iPhone.
Method 4. Update iPhone to iOS 15
Despite the so-called excellently and safely operating system on iPhone, undoubtedly, there are hidden dangers and mistakes on iOS systems. That's why an operating system must be continually upgraded to fix bugs and weaknesses exposed on previous iOS versions. Go to Settings – General – Software Update. If there is an update available, it will a red icon, and you can tap it to download and install the newest iOS version.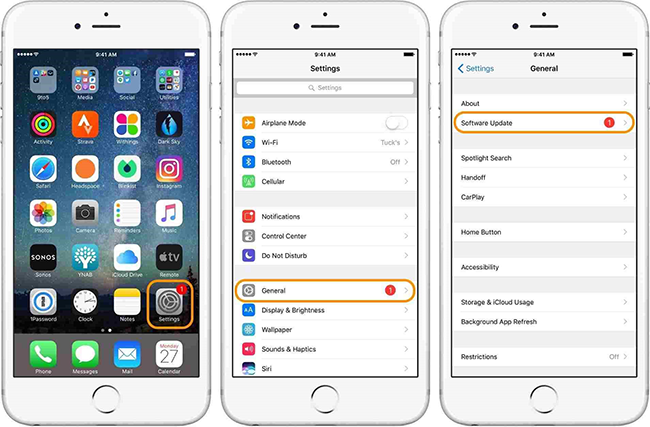 Method 5. Reset All Settings
In many cases, iPhone screen can work as usual after restoring your iPhone to default settings. Meanwhile, it is frequently referred on Apple Support center to fix system crashes and settings error. It won't ruin any contents saved on your iPhone but clear all settings and preference. In this process, it will eradicate any setting errors and system issues that may result in the iPhone screen problem.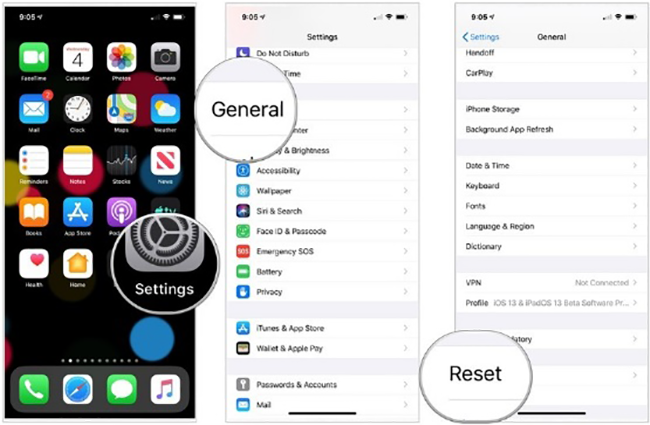 Step 1: Head over to Settings, find General tab, and then tap Reset.
Step 2: Choose Reset All Settings option, and then enter your passcode to prompt the operation.
Step 3: After returning to the Home screen, reset new settings and run apps.
Part 2. One-stop Tool to Fix iPhone Screen Keeps Scrolling up
When comes to iOS software issues, the repair efficiency and performance of Joyoshare UltFix are second to none. It is specifically developed to fix 150+ problems such as white Apple logo, black screen, restore failure, iOS update failure and so on. There is no need to worry about data loss or device compatibility because this software is applicable to all iOS devices and the latest iOS version. Furthermore, it will not overwrite and damage your data at all. It is so powerful as to repair the iOS system issues in 3 steps with standard mode and advanced mode. Advanced mode is used to fix serious and complex system troubles and even unlock your iPhone without passcode. This mode is most used after standard mode has difficulty repairing the issue completely. Standard mode is applied to solve ordinary problems with no data loss.
Key Features of Joyoshare UltFix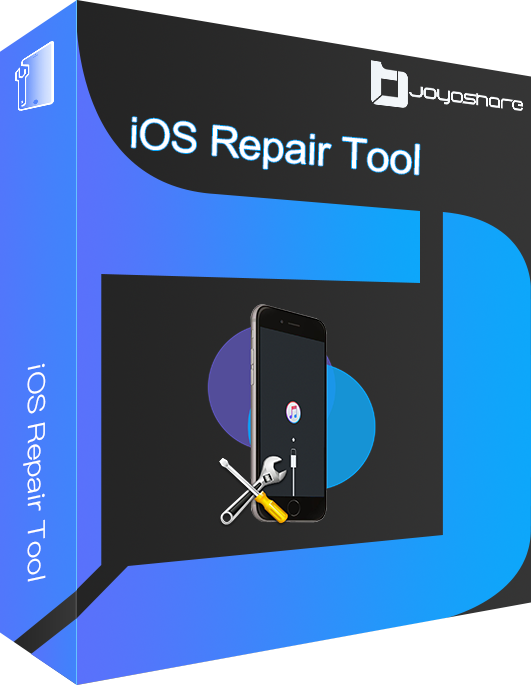 Freely enter or exit recovery mode with one easy click
Factory reset iPhone/iPad/iPod touch without passcode
Everyone can repair the errors independently within 3 steps
100% secure and never crash
Fix iPhone screen flickering, scrolling, not working issues, etc. in the shortest time
Step 1

Connect iPhone to Computer

First of all, download and install Joyoshare UltFix. Then use USB cable to connect your iPhone to your computer. Naturally, you can enjoy the free feature of entering and exiting recovery mode with one click. Next, directly click "Start" button.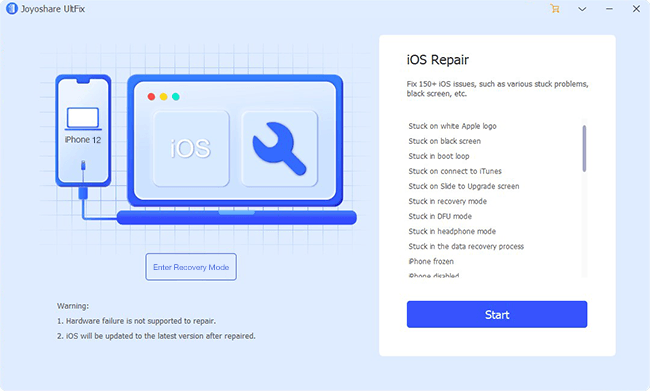 Step 2

Set Repair Mode

It is recommended to choose standard mode to get rid of data loss. But if you can recover data from wiped iPhone with ease or have a backup, you might as well attempt to select advanced mode to crack a tough nut. After deciding on the repair mode, put your iPhone in recovery mode or DFU mode following the instructions.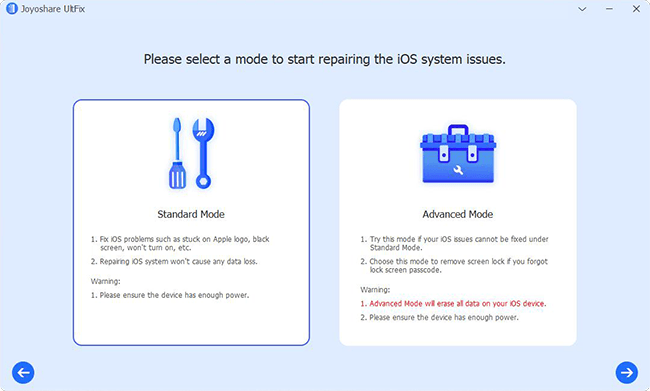 Step 3

Download the Firmware Package

Then hit "Next" button to move to downloading interface. Confirm the device information and hit "Download" button to download and verify the matching firmware package.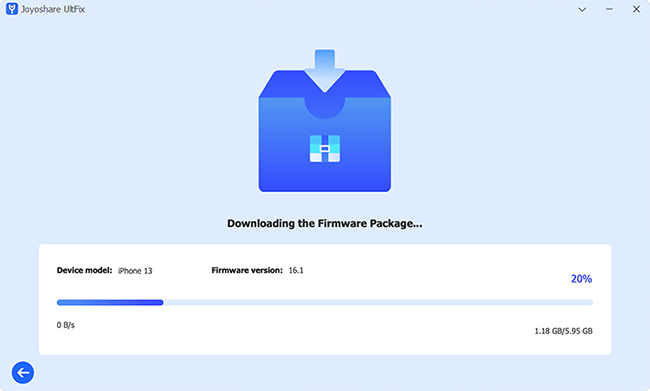 Step 4

Repair "iPhone Screen Keeps Moving on Its Own" Issues

Click on "Repair" button. You need to wait a while to unzip the firmware. In the end, it will show "Done" button on the interface and your problem is solved successfully.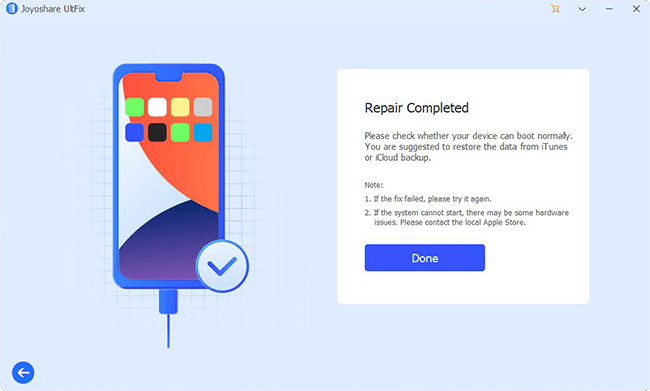 Part 3. Conclusion
If all of these solutions come out in vain and have no effect on fixing iPhone screen moving on its own, it's better to ask the help from Apple Support center. If you can't operate your iPhone at all, you can try to restore your iPhone via iTunes on your computer. It must be stressed that the computer must have been authorized by your iPhone. If it is still useless, it's necessary to send your iPhone to the nearest Apple Store where your iPhone can be detected and repaired by expert technicians. Anyway, we sincerely hope these listed solutions can help you on this problem.