Q: "My iPhone 11 has started scrolling in its own, I've restarted and reset and it's still happening, I cleaned the screen. Everything any ideas?" - Jentv from Apple Community
What Jentv has delivered on community makes perfect sense to many iPhone users. Even users with the latest iPhone 14 share the same concern. iPhone seems to perform an autonomous behavior without receiving instructions from users, which is similar to iPhone typing on its own. Users just couldn't play on their phones freely because of these glitches. Fortunately, we are not helpless to fix this issue. Instead, you will be well informed why iPhone keeps scrolling up, and learn to solve this problem by yourself.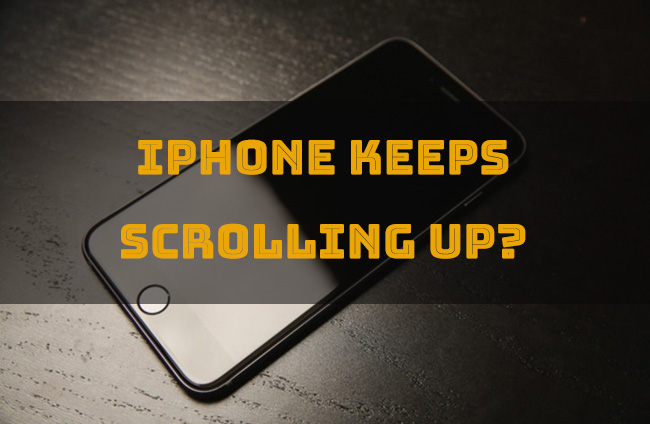 Part 1. Why Does iPhone Keep Scrolling Up?
To figure out possible reasons behind iPhone scrolls on its own is vital for our remedy. The reasons could be categorized into different types as follows:
External factors: If your iPhone drops from a high place, the damaged screen may cause the scrolling issue. Besides, a tight case or a broken screen protector could also affect the performance of iPhone..
Software factors: Software problems is closely related to iPhone issue. Once your iPhone screen keeps scrolling up by itself, check whether the software runs normally or not. Meanwhile, the outdated version and faulty app can also decrease the function of iPhone.
Hardware factor: Hardware problems can be one of the reasons leading to iPhone scrolling automatically. In this case, the methods below might not fit for you, you'd better seek professional help from Apple store.
Part 2. Fundamental Methods to Fix iPhone Scrolling on Its Own
Here are some basic ways you can try if your iPhone screen keeps scrolling up.
1. Clean Screen and Remove the Protector
The display of iPhone is an important element, and we could take the cleaning task as the first step. Just take a clean and soft fabric and clean the surface of iPhone gently and carefully, making sure to remove dirt substances completely. If your phone continues to scroll, removing its protectors is another attempt. Although the screen protector and phone shell are protective most of the time, they can affect the touch of iPhone sometimes.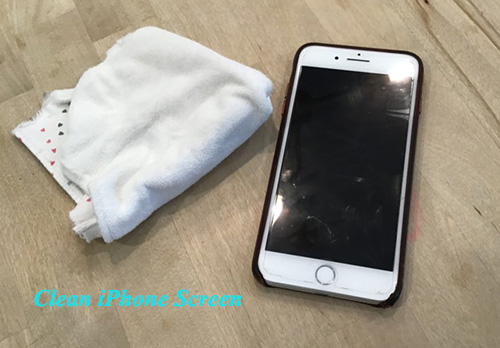 2. Disconnect Any Accessories
The malfunction of iPhone can result from external devices as well. Many users reflect that their iPhone tends to behave abnormally when connecting with accessories. So, you could disconnect any accessories from your iPhone when it has an issue. It is a good way to locate the problem, and the issue might be solved if you are lucky.
3. Adjust Haptic Touch
Haptic Touch is a wonderful feature for iPhone users, allowing you to operate various tasks quicker than normal use. However, the scrolling issue could also be caused by this setting, especially when you are not familiar with its function. To exclude this factor, you could follow the steps: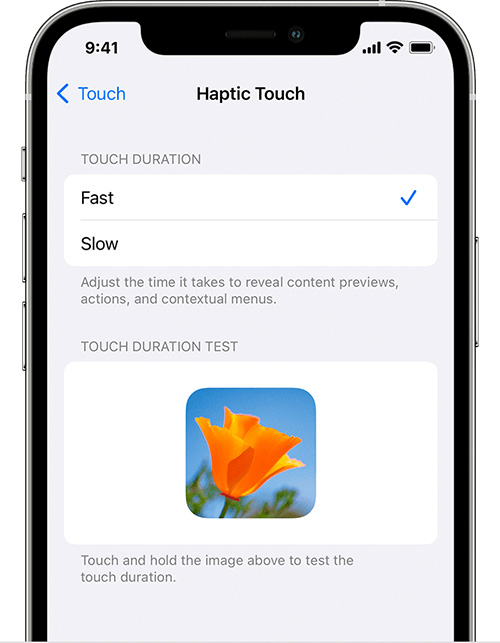 Step 1: Go to Settings and navigate to Accessibility.
Step 2: Click on Touch.
Step 3: Tap Haptic Touch. You could choose the touch duration here and the image below could be used to test your setting.
4. Delete and Reinstall Probelmatic App
This method can be applied to the situation when your iPhone keeps scrolling up in opening a particular app. Under this circumstance, you could: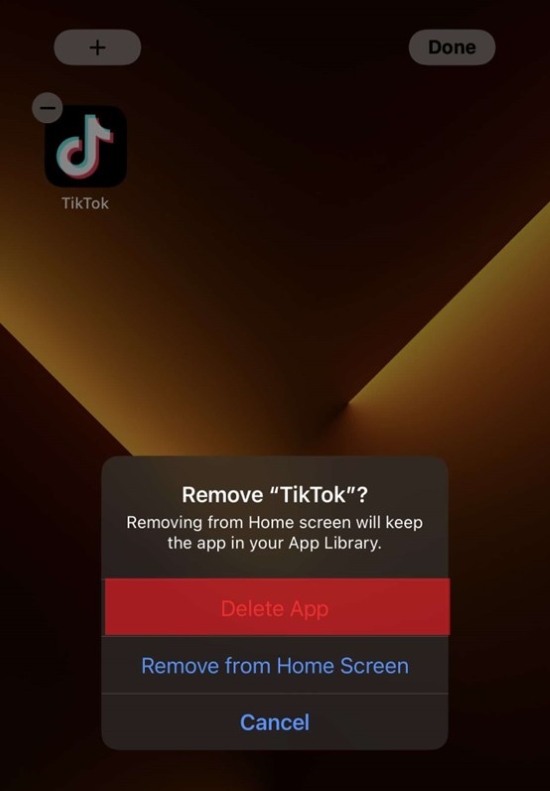 Step 1: Long press the problematic app.
Step 2: Click on the Remove App or the Remove icon that shows on the app icon.
Step 3: Go to Apple Store and reinstall the app.
Part 3. Advanced Methods to Fix iPhone Scrolling on Its Own
What if the problem still existed after trying the methods above? Don't worry, there are more advanced resolutions that could help you.
1. Top iOS System Repair Tool to Prohibit iPhone from Scrolling Up [Most Effective]
iPhone keeping scrolling up could associate with internal iOS system problems, seeking help from a professional repair tool is the best choice. Joyoshare UltFix iOS System Recovery is a master in dealing with system issues. No matter your iPhone gets stuck in any scenarios or has iTunes errors, it can fix all. Joyoshare UltFix supports dual modes to repair system problems, which gains a high success rate. What's more, if you want to fix the scrolling issues, all you need to complete is 3 simple steps. Users could apply this tool to solve almost all iOS system problems without hassle.
Main Features of Joyoshare UltFix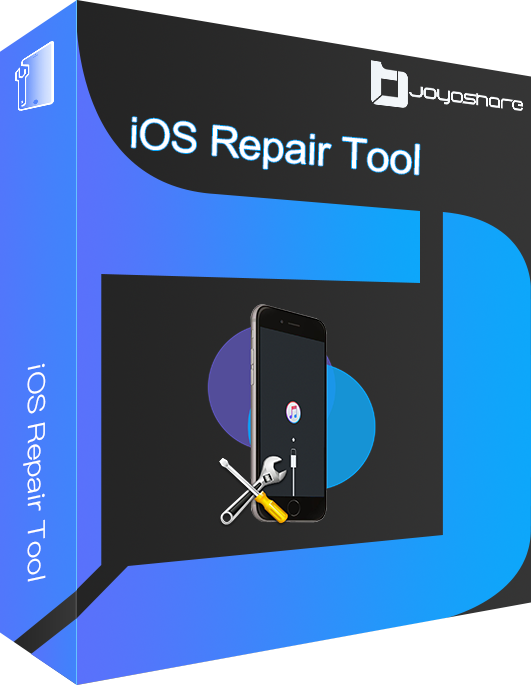 Repair more than 150 iOS issues without losing data
Enter and exit recovery mode without charge
Upgrade and downgrade iOS version more securely
Reset any of your iDevices without any trouble
Step 1

Plug iPhone to Computer

You need to download and install Joyoshare iOS System Repair in advance first. Then plug your iPhone into computer and keep the connection all the time. Now, you can open the tool to start fixing the scrolling issue. Just click on iOS System Repair and followed by Start button.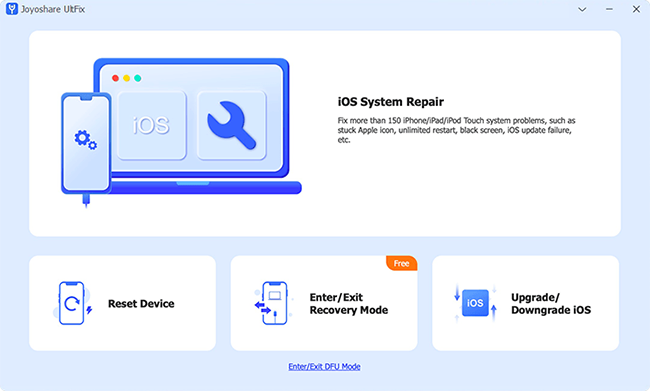 Step 2

Choose Standard Repair Without Losing Data

The dual modes of Joyoshare UltFix are designed for different situations. The standard repair could fix most of iOS issues while preserving your data, while deep repair is used to fix trickier issues with the risk of losing your data. If your iPhone scrolls on its own, you could select Standard Repair here.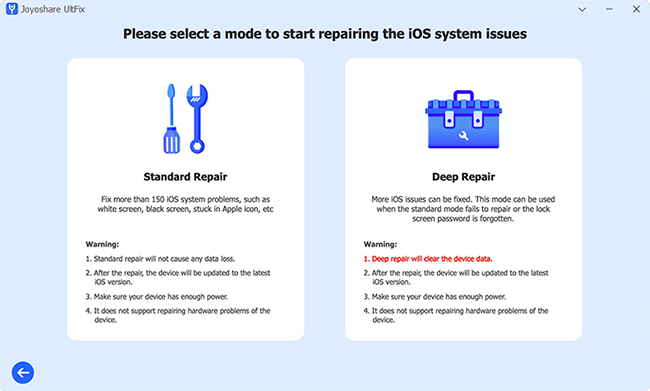 Step 3

Download the Compatible Package

Once your device has been detected successfully, Joyoshare UltFix would examine the information of your iPhone and reflect it back to you. Check it carefully before clicking on Download button. Then take some time to download the firmware package.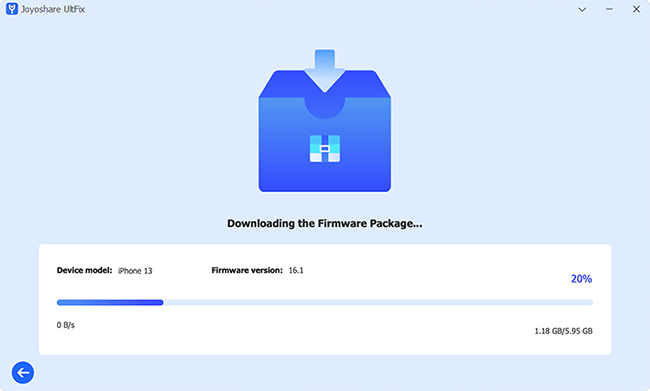 Step 4

Begin to Repair iPhone Scrolling Up

Choose Repair button, Joyoshare UltFix will start its repair process automatically. All you need to operate is finished. You could wait until the interface shows Finish. Don't forget to check whether the scrolling issue has been solved.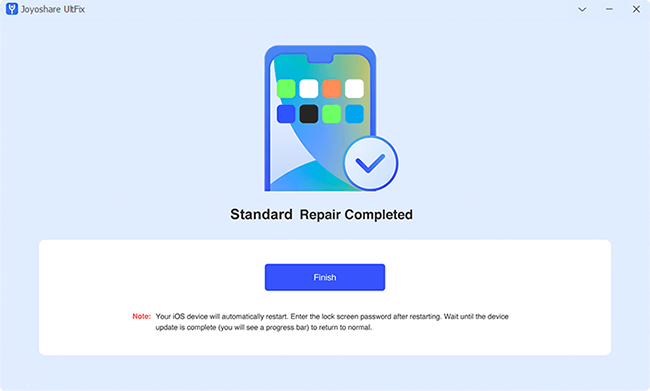 2. Update iPhone Version
Every time Apple releases a new version, it will fix some small iPhone glitches automatically to offer better service. So, if you have the scrolling issue, you'd better have a look at the software version. Click on Settings icon and head to General, then you can update iOS version in Software Update.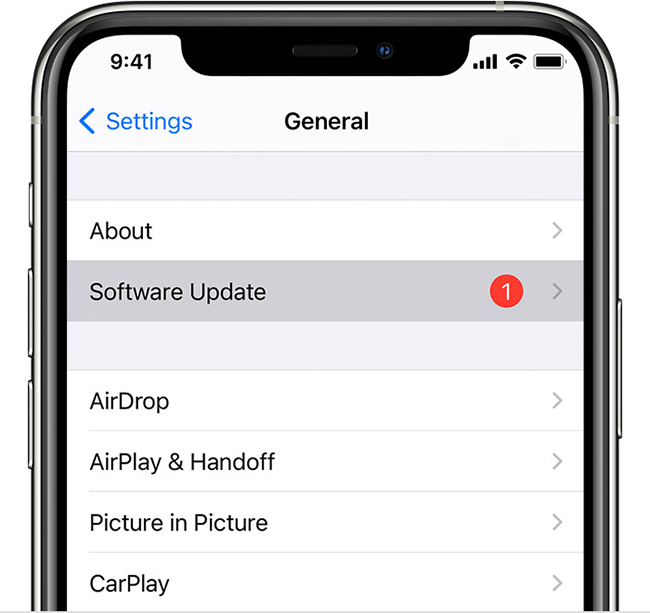 3. Reset All Settings
Another resolution that might fix the issue of iPhone scrolling up is resetting all settings of your iPhone. What a little pity is that this way would erase your customized settings, it's better to try other methods which are also workable.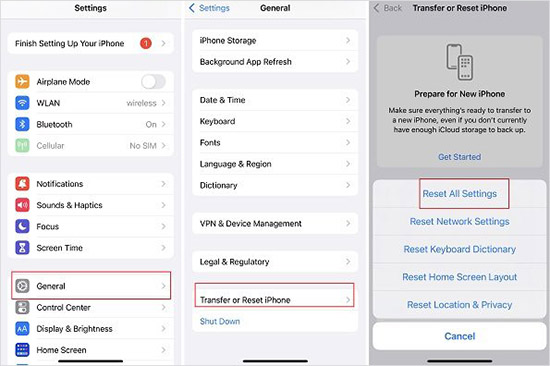 Step 1: Open Settings icon on the interface of iPhone.
Step 2: Then tap General first and followed by Transfer or Reset iPhone. Last, find Reset and click on it.
Step 3: Here you need to choose Reset All Settings. And the password is essential to verify resetting.
4. Force Restart iPhone
There is still a method you could try to fix iPhone scrolling issue. It's a general way that can be used to solve some small iPhone glitches. Hope force restarting your iPhone could solve your problem.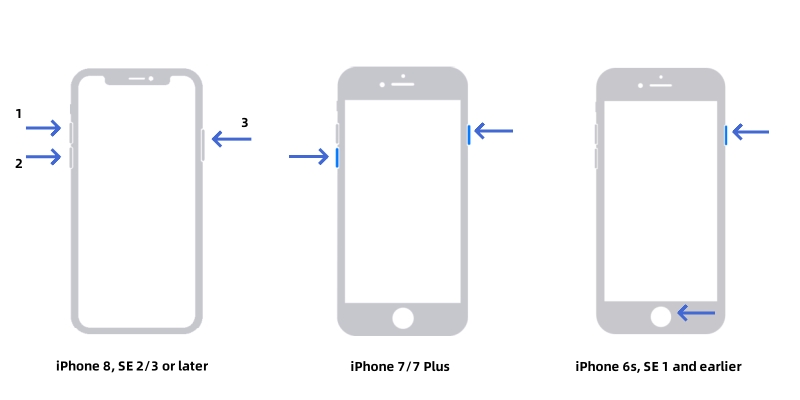 For iPhone 8 or iPhone SE (2nd generation) and later: Quickly press and hold the Volume Up button and release it. Then, quickly press and hold the Volume Down button and release it. Last, long press the Side button till you see the Apple logo on the screen.
For iPhone 7: Press and hold the Volume Down button and the Sleep button (or Wake button). Once the Apple logo appears on the screen, you can release these two buttons.
For iPhone 6s or iPhone SE (1st generation): For iPhone 6s or iPhone SE (1st generation).
Part 4. Final Words
All fixes have been introduced to you and hope you find the most suitable one. In simple terms, if your iPhone keeps scrolling up, you could try some simple ways first. But if the problem is about software glitches, don't hesitate to choose Joyoshare UltFix. It will offer you an extraordinary experience with powerful functions and easy operation. Hope your iPhone would be back to a normal state soon.