"Hi, there, I was using an iPhone x, and all of a sudden, it turns green screen of death. No scratch; I did not put it in water or something... I checked the internet for solutions, but could not find any. The touch screen, camera, and calls work properly. Any idea what can I do please?"— from Apple Community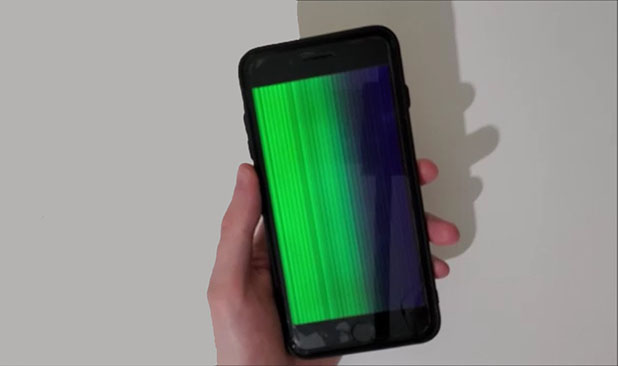 Nothing is worse for iPhone users than to be faced with an unresponsive, frozen, and odd-looking color on iPhone. The green screen on iPhone is one of those problems. Usually, the problem makes it difficult for iPhone users to navigate their phones since the display is hugely affected. Have you ever experienced a green screen flickering? Well, obviously you are not alone. Fortunately, this issue is not as complex as the white screen of death on the iPhone.
If you are a victim of the issue, then it is time you wear that smile again as we have together explored some of the reasons and the most effective ways of resolving the issue. Check them out!
Part 1. Why Is My iPhone Screen Green?
iPhone green screen is entirely a software problem and is majorly attributed to iOS updates, software bugs, and compatibility problems. Users also report that the green tint problem occurs mostly at night when they're using low brightness, Night Shift, or Dark Mode. Additionally, the change is subtle and maybe overlooked by most users. It seems to be most prevalent with iPhone 5, 6, X, XS, iPhone 11 Pro, or even 11 Pro devices. Apparently, any OLED iPhone is affected by the green tint problem. In some instances, the iPhone screen green tint may be a result of physical damage to its hardware.
Part 2. How to Easily Fix iPhone Green Screen of Death?
Be sure to back up your important data before performing any at-home fixes on your devices. It may be tricky to pinpoint the specific cause of the iPhone green screen of death, but performing the following fixes should help to address the issue, or at least provide some insights into what the specific issue might be.
Fix 1. Force Restart iPhone
Like many other software glitches, the green lines on iPhone screen problem can quickly be resolved by force rebooting your iPhone. A simple restart helps get rid of software bugs that may be causing the problem; practically, it provides your iPhone with a fresh start. Depending on the iPhone, the restart procedure may differ. Here are a few steps concerning the different iPhone models.
For iPhone 8/8 Plus, iPhone X, or later,
i. Quickly press and release the Volume Up button and do the same to the Volume Down button.
ii. Hold on the Side button until an Apple logo appears on your screen.
For iPhone 7 and 7 Plus,
i. Simultaneously press and Volume Down button and the Sleep button.
ii. Release the buttons when an Apple logo appears.
For iPhone 6s, 6s Plus, SE (1st generation),
i. Press and hold the Sleep and Home button simultaneously.
ii. Hold until the Apple logo appears on your screen.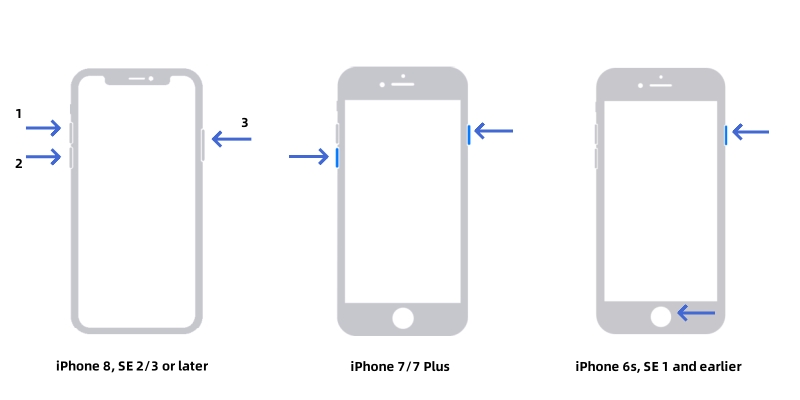 Fix 2. Manage Display Settings
iPhone green screen can result from having the wrong screen options and display features. Therefore, it is imperative that you consider making a few adjustments to the iPhone display settings, including Brightness, the true tone, among other display settings. Below are instructions to reset some settings.
Adjusting Brightness:
i. On the main menu, click on Setting → Display & Brightness.
ii. Proceed to drag the slider either to the right or left.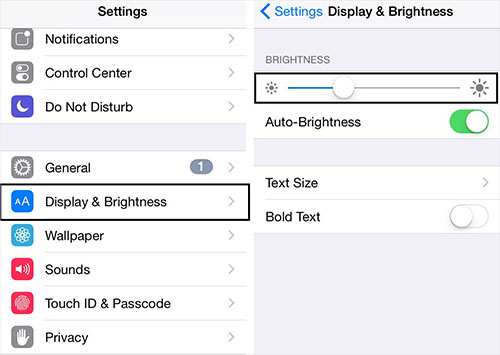 Adjusting True Tone:
i. On the main menu, select Settings → Select Display & Brightness.
ii. Slide the slider to turn on the True Tone. This feature will help auto-adjust the lighting conditions depending on the environment lighting.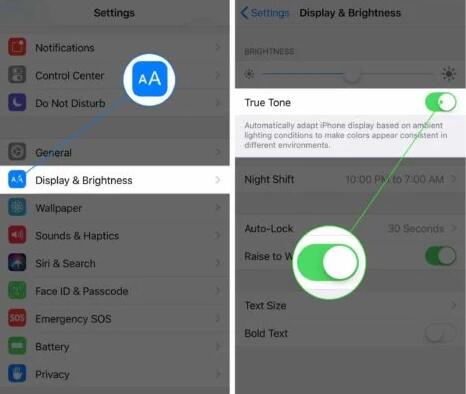 Turn off Dark Mode:
In some instances, activating your iPhone's dark mode feature may cause the iPhone green screen display problem. Hence, you should consider disabling it.
i. Click Settings on the main menu, then Display Brightness.
ii. On the top "Appearance" option, click on "light" to disable the dark mode.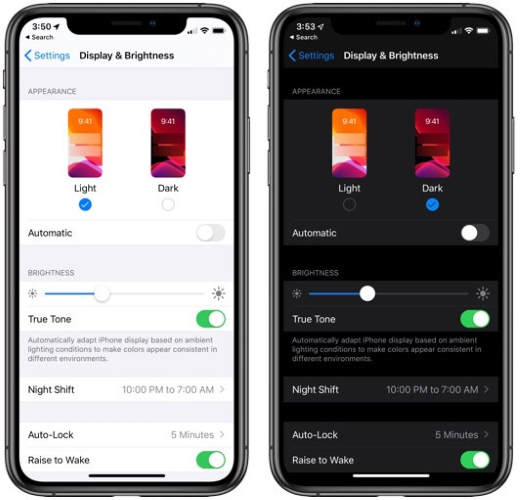 Fix 3. Remove Apps Running on the Background
Running too many applications at the same time may cause iPhone screen green tint. You can quickly remedy the problem by removing all background running apps. To affect this, simply press the home button twice. A new window will appear with all background running apps. Swipe up the apps to remove them.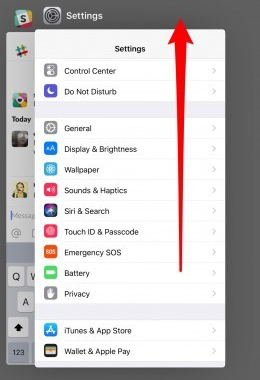 Fix 4. Reset All Settings
If the iPhone turns screen and is not yet solved, you should consider resetting the iPhone settings to default settings. It is highly probable that customized settings entirely trigger the problem. Here are a few detailed steps on how to go about it.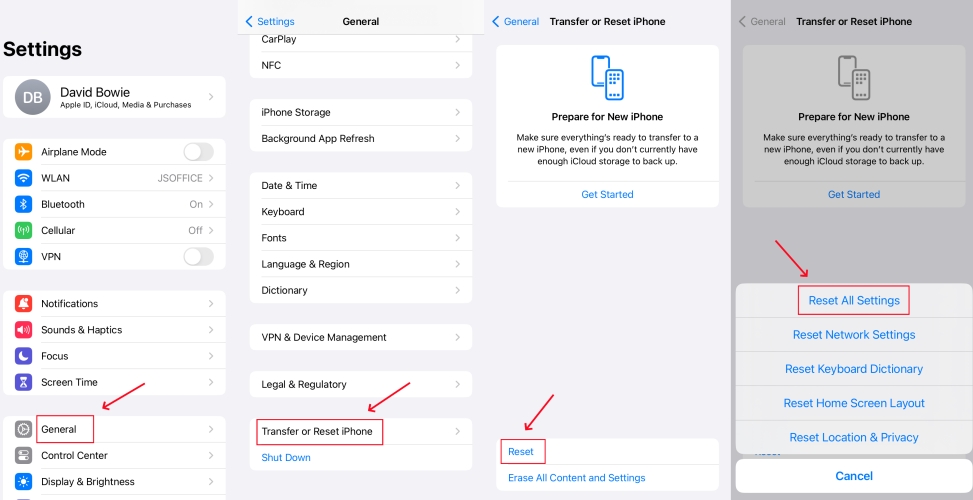 Step 1: Go to Settings → General.
Step 2: Find and click the "Reset" option.
Step 3: Proceed to select "Erase All Content and Settings" to reset.
Fix 5. Update iOS Software
Running your iPhone on an obsolete iOS version renders it prone to software glitches such as the iPhone Green Lines. This is more likely to happen, especially if you are using recent iPhone models. Hence, you must often check for software updates. To check for updates simply: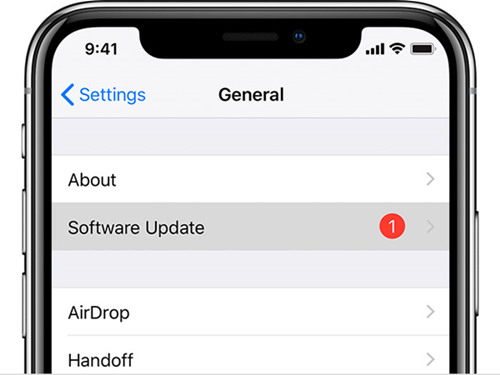 Step 1: On the main menu, select "Settings".
Step 2: Scroll to find "General" → "Software Update".
Step 3: Select "Install Now" to update the software system.
Fix 6. Fix iPhone Green Screen with Joyoshare UltFix [Loss-Free Repair]
At this point, the best iPhone green screen of death fix is running Joyoshare UltFix program to help eliminate iOS bugs that may be the root cause of the problem. This professional iOS repairing tool helps fix software glitches without losing personal data from your iPhone. Not only green screen but also red screen, black screen with spinning wheel, blue screen and more, can be fixed efficiently. More than that, it offers a free option to get out of or enter recovery mode in just one quick click.
Main Features of Joyoshare UltFix iOS System Recovery:
Fix iPhone blue screen, red screen, green screen and more with no data loss
Support any series of iPhone, iPad, iPod and Apple TV
Free and lossless way to exit recovery mode and get into it
With ability to repair types of iOS and tvOS issues
Step 1

Launch and Connect Your iPhone

Click on the Joyoshare UltFix icon on your desktop to launch it. Use a genuine Apple USB cable to connect your iPhone to your PC. Click on the "Start" option to proceed to the next step.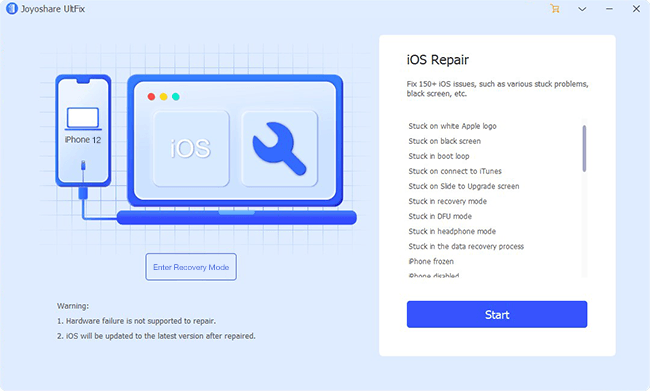 Step 2

Select Repair Mode

A window with two repairing options will appear on your screen. Select the Standard Mode to ensure that your data remain intact after the repair process. The Advanced Mode can only be used when you fail to fix the issue under Standard Mode or you'd like to repair some serious problems. After that, just put your iPhone to either recovery mode or DFU mode by following the on-screen guide.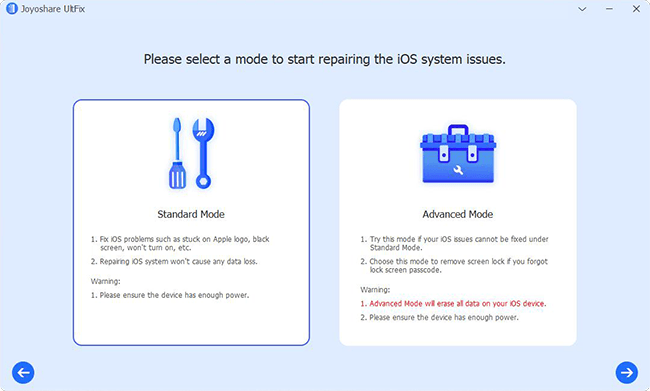 Step 3

Download and Verify Firmware Package

Click on "Next" to get ready for download. Double-check to ensure that the firmware matches the device model info. Click on "Download" to initiate the download process. Wait till the process is complete and the verification is ended.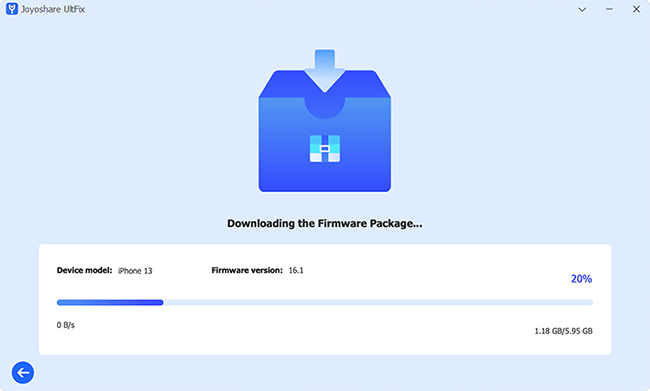 Step 4

Start to Repair iPhone Green Screen

Click the "Repair" option to start the repair process. It will only take a few minutes. Ensure that the iPhone is connected during the whole process. Once the process is complete, boot your iPhone and confirm whether the issue, green screen, is resolved. In any case that you prefer to use the advance mode, you should consider backing up your data before initiating the repair process.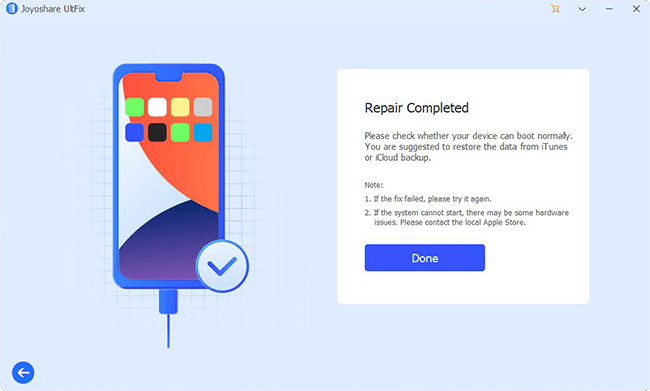 If you are here, there is no doubt that the green light has already gone away. Consider Joyoshare UltFix as the best choice if you don't want to lose your phone data because the next method is very complicated and will definitely discourage you.
Fix 7. Put Your iPhone in DFU Mode
Another option to eliminate a software or firmware problem is to perform a DFU restore. DFU stands for Device Firmware Update. Performing a DFU restore is the most in-depth way to fix an iPhone issue. Your iPhone's data and settings will be restored when you perform a DFU restore. You will have all your personal information deleted and all your settings will be restored to their factory defaults.
Don't forget to back up your iPhone if you haven't already done so. Your iPhone will be wiped clean of all the data, including all your photos and contacts. You can learn how to perform a DFU restore on an iPhone in our guide when you're ready!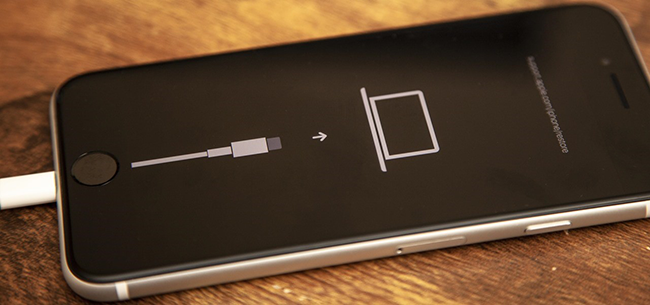 Fix 8. Remove iPhone Battery
Frankly speaking, in such circumstances, we do not recommend that you remove the iPhone battery. You'd better seek help from Apple. You may have to pay for repairs if your phone was opened before you sent it in for repair, even if it's in the warranty. Frankly speaking, in such circumstances, we do not recommend that you remove the iPhone battery. You'd better seek help from Apple. You may have to pay for repairs if your phone was opened before you sent it in for repair, even if it's in the warranty.
Removing the battery is also something you can opt for since this way helped many to fix this problem. You will need to remove the screws located on the bottom of the phone after turning it off. Use the appropriate tool to separate the screen from the base after removing the suction cup. Following this, you will see two screws, which you should also remove. Once the battery has been removed, clean it with a compressed air blower, and put it back in. Once again, look before you leap. I believe you don't need to go this far, even if the other solutions don't work, Joyoshare can solve many serious iOS system issues.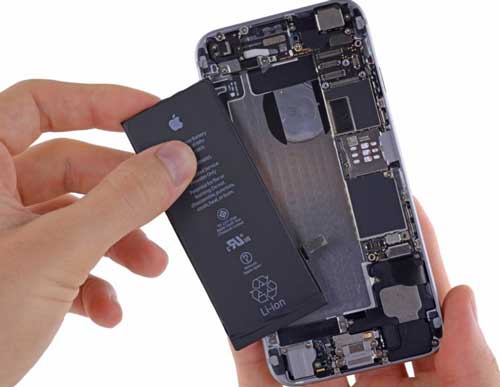 Part 3. Summary
Having provided you with some of the most effective workarounds to iPhone green screen, we hope that solutions work. The use of Joyoshare UltFix is somewhat one of the most effective solutions to resolve the problem. The program is easy to use, effective, and efficient. Besides, it comes at an affordable cost and is available for Windows and Mac operating systems. In any case, the problem is not resolved, then you should consider calling the Apple customer desk for assistance.