An iPhone has an effective security system, and people appreciate it - until they get locked out of it. It is a nightmare to have to deal with a situation where your phone is disabled permanently. A simple type error in the password can do it to you, or if you forget your password, it would be one big challenge to break into your phone. However, with time, experts and people themselves have figured out how to unlock their iPhones. It is not as big of a problem as you think it is.
Whether you forget your passcode or there is some glitch likely arising when your phone is broken or too old, we are here to help. In this article, we have collected some methods to unlock iPhone from computer.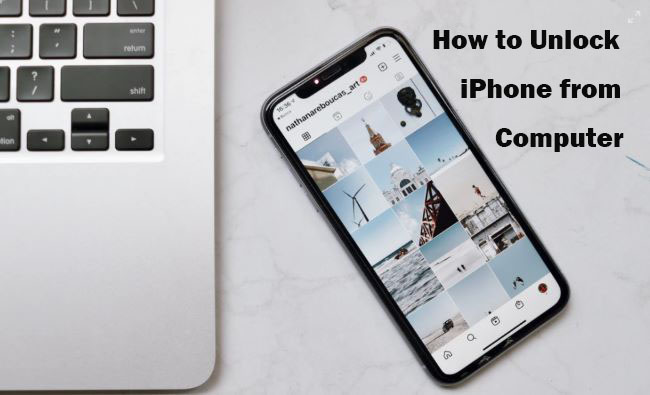 Method 1: Try Joyoshare iPasscode Unlocker
If you are looking for a more straightforward option to know how to unlock iPhone from computer, then Joyoshare iPasscode Unlocker will work best. It is perfect because it helps you access the iPhone with a 4-digit passcode, 6-digit passcode, Face ID, or Finger lock. It can also help you get into an iPhone with multiple security codes. One of the best things about Joyoshare is that you can get a free trial before you pay. It takes only three simple steps to do it. Let us have a look at its simple steps:
Key Features of Joyoshare iPasscode Unlocker:
Unlock iPhone from computer
Function well for the latest iOS 14 and iPhone XS/XR
Remove iOS screen locks under any possible scenario
Bypass 4 kinds of passcodes in an efficient way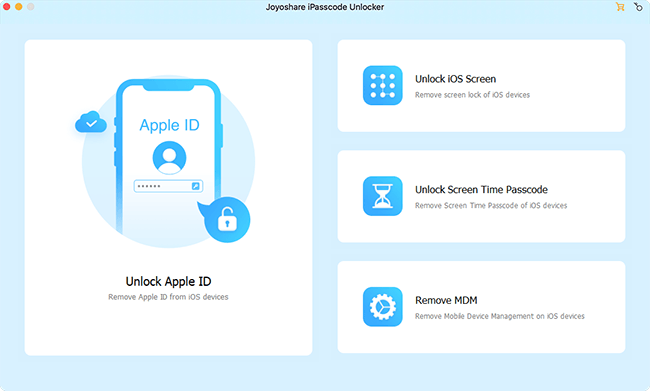 Step 1

Launch the app, connect and put iPhone into DFU mode

The first step is to download Joyoshare iPasscode Unlocker to your computer and begin the process. Then, connect your device using its original USB wire and click on the Start option. After this, follow instructions to put iPhone into recovery or DFU mode.

Note: One thing to consider when using the program is losing all your data when using this method.

Step 2

Download firmware package

Now, you need to download the firmware package by clicking on the Download button. Before this, if you think the information is wrong, correct it manually by using the dropdown menu.

Step 3

Unlock iPhone/iPad

When the firmware is downloaded, unzip it, and you will see an Unlock button appear on the screen. Click on Unlock to begin to unlock iPhone on computer.
Method 2: Unlock iPhone via iTunes
If you are a frequent iTunes user, you know it is a fantastic iOS app, and it plays an essential role. If you wish to restore your data and make your iPhone function the same way it was working before it got disabled, iTunes is the way to go. However, the method works only if you have access to a computer to log in to your iTunes. The steps are basic, here is what you need to do.

Step 1: Start by opening iTunes. If you are an iOS user, it would be easy to navigate and find iTunes. Then, plug the lightning cable into the iPhone and computer.
Step 2: Now, put your iPhone into recovery mode. Each iPhone has a recovery mode, but there are different methods to get your phone in the recovery mode depending upon the model you use. To unlock iPhone from computer, you have to put it in the recovery mode using one of the following ways.
For the iPhone 8 or above, you should quickly press and release the Volume up button and the Volume down button. Then, press and hold the Side button until you see the recovery mode screen.
For iPhone 7, you need to press the Power and the Volume down buttons firmly for a while until you see the connect to iTunes screen.
For the iPhone 6 series, you need to firmly press and hold the Side and the Home buttons in the middle until the connect to iTunes screen appears.
Step 3: Next, iTunes will show you messages reading that it detects iPhone in recovery mode and then tap OK. After this, two options will appear on the computer; Update or Restore. Click on Restore to unlock your iPhone. But this also means erasing your data.
Method 3: Use iCloud Find My iPhone Feature
Most people fear losing their data and apps when they are restoring their phones. But if you do not fear losing data at all, then iCloud is an excellent method to restore an iPhone. Even if you do not want to lose data, you can always backup your phone once you access it. The iCloud method is usually used to delete your valuable data in case your phone gets stolen. You can undoubtedly benefit from Apple's facility if you get locked out of your phone. It is an easy method to unlock iPhone from computer. Just follow the easy step-by-step tutorial below.
Note: To use this method, you must remember your iCloud ID and passcode that you use on your iPhone.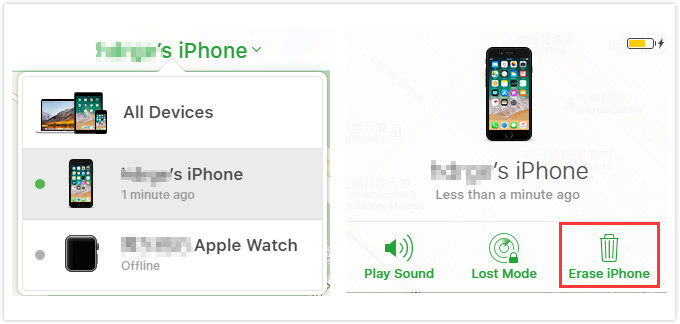 Step 1: The first step is to log in with your iCloud account after your open the iCloud website on your computer.
Step 2: Next, look at the options on the top and click on the Find my iPhone option. Click on all devices next to find your phone.
Step 3: Once you click on all devices, you will see a list of all phones connected to your iCloud ID and select your iPhone.
Step 4: After selecting your iPhone, you will be presented with a few options; click on Erase iPhone. Your iPhone will go on factory reset mode, and the password will get deleted.
Conclusion
One of the worst things a user could face is to get their iPhone disabled. Since we all have so many things going on in our minds, it is easy to forget our passcode, especially if we have changed it recently. However, you do not have to worry at all because we have got your back. By using the practical methods mentioned above, you can learn how to unlock iPhone from computer. These methods are super simple to use, and anyone can successfully enable their iPhone to follow the steps correctly. You may lose all your data and app using a few of these methods, but you can always use the backup option before you do these. We hope one of these methods works for you.