Q: "I have an older iPad 2 that I am trying to get set up after it has been erased. When I connect it to iTunes after a period of time, I get an error message: 'Your iPad could not be activated because the activation server is temporarily unavailable. Try connecting your iPad to iTunes to activate it, or try again in a couple of minutes.' I have been trying, unsuccessfully all day to get it set up." – from Apple Community
After factory resetting your iPad and restarting it, are you blocked by the Could Not Activate iPad screen? This seems to be a common issue with iPad. Most of you may wonder why this error occurs and how to fix it. Should I repair the operating system or try to activate my iPad again? It is advisable to make attempts to activate your iPad. This article is going to discuss the reasons causing this problem and provide up to 8 ways to get it fixed. You can follow them one by one.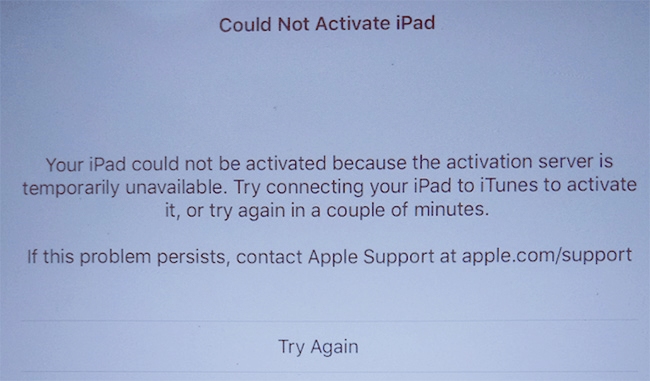 Part 1. Reasons for Could Not Activate iPad
On the Could Not Activate iPad screen, there are different messages showing different causes. For example, your iPad could not be activated because the activation server is temporarily unavailable, the activation server cannot be reached, etc. In case you don't know their meanings, here are the explanations behind them.
For iPad with Wi-Fi + Cellular models, the No SIM or Invalid SIM messages show that your SIM card is installed improperly or is locked by the carrier. In this case, you may fail to activate your iPad.
When there is heavy traffic flooding Apple servers, you can't activate your iPad temporarily.
If the network you are using is weak or you are in poor Internet condition, your iPad will be unable to connect to the servers, as a result, your iPad could not be activated.
Once you enter an incorrect Apple ID password, neither your iPad nor iTunes can't verify your identity, consequently, you could not activate iPad.
Part 2. Conventional Ways to Fix Coud Not Activate iPad
Way 1. Reinstall SIM Card
Facing that your iPad with Wi-Fi and Cellular could not be activated, the first thing you can do is to properly place your SIM card. To eliminate the possibility that your SIM card is invalid, you could insert a pin into the tiny hole next to the card slot so as to remove the SIM card. When taking them out, wipe them with a clean cloth and check whether they are damaged. If everything is fine, place the card in the right direction and install it. Now, try to activate your iPad again. It is potential that your SIM card is correctly installed but iPad still fails to be activated. You can call to your carrier asking if your SIM card runs well, if it does, move on to the next method.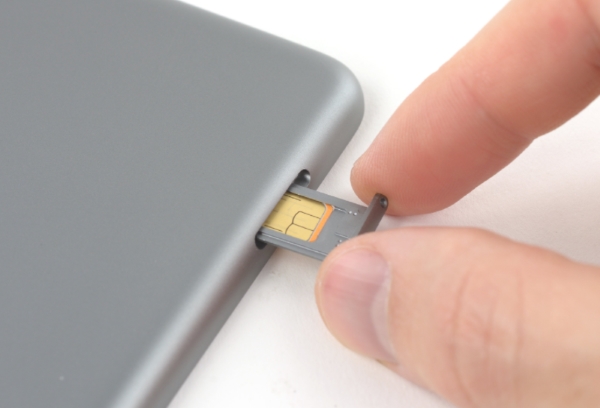 Way 2. Check Apple System Status
It is necessary to confirm Apple servers are functioning without problem if you could not activate iPad. Once Apple servers are down, you only need to wait for hours until Apple fixes the problem. Go to the Apple System Status page, and check if there are all green dots. If yellow or red icons show up next to the critical services, check back after a while.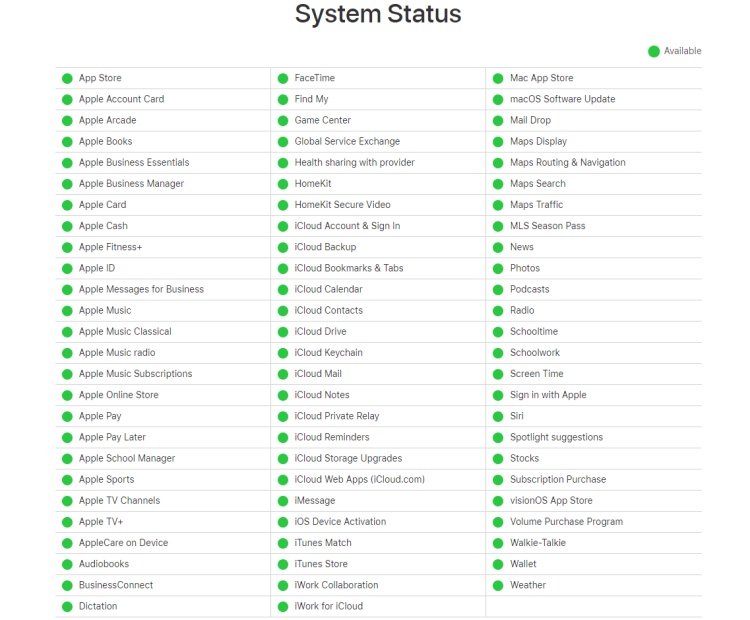 Way 3. Force Restart iPad
Simply restarting your iPad might play a small role in fixing iPad activation failure. Thus, it is suggested to force restart the iPad to give it a brand-new beginning. Now, follow the instructions matching your iPad model to hard reset your device.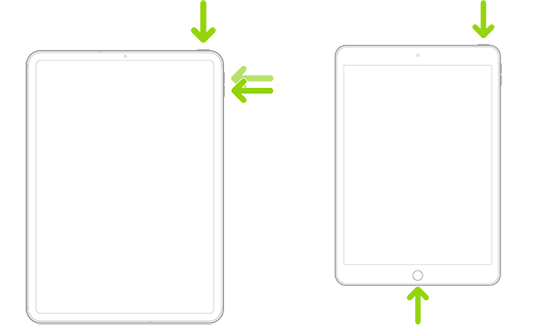 iPad with Home button: hold the Home button as well as the Power button at the same time, and when you see the Apple logo, release them.
iPad with Face ID: press and release the Volume Up button, press and undo the Volume Down button, long-press the Side button and let go of it until the Apple logo shows up.
Way 4. Reconnect to Wi-Fi Network
In most cases, iPad could not be activated due to the poor network. What you need to do is to refresh the network, which can be achieved from two aspects – restart the router and rejoin the Wi-Fi network. Just power off the router and wait for a while, then power on it again. After that, go to the Wi-Fi Settings screen on your iPad, and tap the "i" icon next to the Wi-Fi network you connect to. Select Forget This Network, and rejoin this network or connect to a stable one. Now, you can check if the activation lock goes away.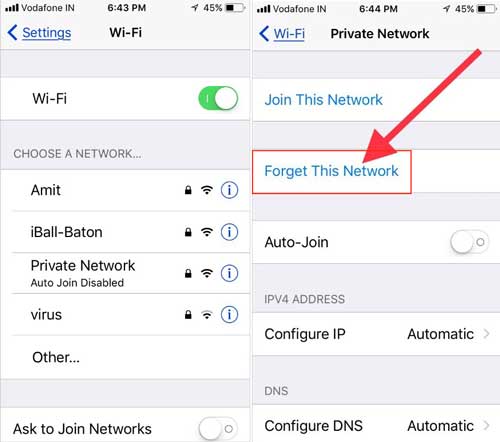 Way 5. Activate iPad with Screen Passcode
If you could not activate iPad with your Apple ID and password, it is also available to use the screen passcode to unlock the activation lock. Even though the Apple ID password is correct, you can still try this to activate your iPad. Under the field asking for Apple ID and password, there is a blue link displaying "Unlock with Passcode"/ "Activation Lock Help". Tap this link, select "Use Device Passcode", and you will be required for the screen passcode. Enter your passcode until it is accepted.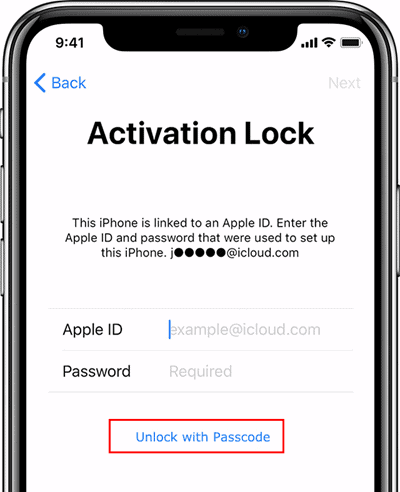 Way 6. Activate iPad with the Latest iTunes
Aside from unlocking the activation lock using iPad itself, iTunes is also available to activate your iPad, especially when activation could not be completed. Before using iTunes to complete the activation, you need to learn different alerts that might show on the screen. For instance, "Set up as New" or "Restore from Backup" means your iPhone or iPad has already been activated, "Please restore iPad" requires you to restore your device first and then activate it again, and so forth. Now, follow the steps below to activate your iPad.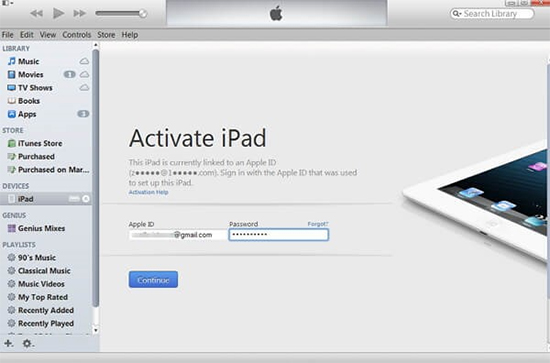 Step 1: Connect your iPad to the computer where iTunes is opened.
Step 2: You will see the Activate iPad message if your iPad hasn't been activated.
Step 3: Enter your Apple ID and password to start activating iPad.
Way 7. Change Apple ID Password
It's hard to say whether an Apple ID password that hasn't been changed for a long time will affect iPad activation or not. Therefore, even though you haven't seen the "Incorrect Password" prompt, it would be better to reset your password and use it to unlock the activation lock on your iPad. Ways to reset password are various, here list of how to change password on your iPhone.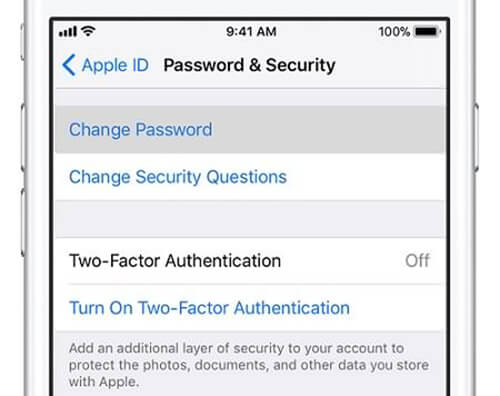 Step 1: Go to Settings on your iPhone and tap Apple ID.
Step 2: Choose Password & Security, and select the Change Password option.
Step 3: Enter the screen passcode on your iPhone and create a new password for your Apple ID.
Part 3. Unlock Activation Lock via Joyoshare Activation Unlocker
Joyoshare Activation UnlockerJoyoshare Activation Unlocker is the best way to bypass the activation lock if you could not activate iPad after operating all the above workarounds. You don't need to consider why it fails to activate your iPad even if your screen passcode, Apple ID and password are all correct. With the help of Joyoshare Activation Unlocker, no matter whether you can't activate your iPhone, iPad or iPod, the activation error will be fixed in a few steps. What's more, this software now supports using Mac to unlock the activation lock on iOS 16 series. Joyoshare Activation Unlocker not only allows you to remove the activation lock, but also to turn off the Find My feature and unlock Apple ID for unlimited times.
Key Features of Joyoshare Activation Unlocker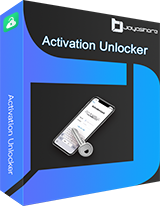 Bypass the activation lock on iPad, iPhone, and iPod
Support iOS 12 to iOS 16 and provide detailed instructions
Turn off Find My iPad without password
Unlock iCloud account with a high success rate
Step 1

Run Activation Unlocker and Connect iPad

Download, install and launch Joyoshare Activation Unlocker on your Mac if you want to activate iPad running iOS 15 and later versions. Find the disclaimer on the main screen, and click the Agree button after reading it. Then, connect your iPad to the computer and hit the Start button.

Step 2

Put iPad into DFU Mode and Jailbreak It

As soon as you click Start, Joyoshare Activation Unlocker will automatically put your iPad into recovery mode. Then, the instructions for entering DFU mode will show up. After getting your iPad into DFU mode, it will start to jailbreak your device.

Step 3

Activate iPad When It Could Not Be Activated

When hitting the Start to Remove option, this program will put your device into recovery mode again if you are running iOS 16.5. For different system versions, the steps are a bit different. For more details, you can check the guide page of our website. Then, you are required to manually enter DFU mode again. Once succeed, your iPad will begin to be activated.
Part 4. Conclusion
Could not activate iPad? This article provides 8 methods to fix this issue. You don't need to consider repairing the iPadOS system because all those workarounds have the possibility to activate your iPad again. To start, it is essential to confirm the Internet connection, SIM card, and Apple servers are working without any problem. Then, it is advisable to restore your iPad using iTunes and activate it later. If iPad could not be activated, the quickest and most efficient tool is Joyoshare Activation Unlocker. It saves your time for so many operations and directly bypasses the activation lock. Whichever method you take, hopefully you'll be able to access your iPad again.