According to reports from some iPad users, there is an activation error on iPad when they try to enter Apple ID password to unlock the activation lock. This iPad activation error occurs in various ways, such as activation could not be completed, activation request could not be completed, activation server cannot be reached, etc. In most cases, you are required to restore your iPad and install the latest system version. However, even though you have done as it instructs, the activation failure persists. In this guide, you can get new solutions and detailed instructions to fix this error and activate your iPad again.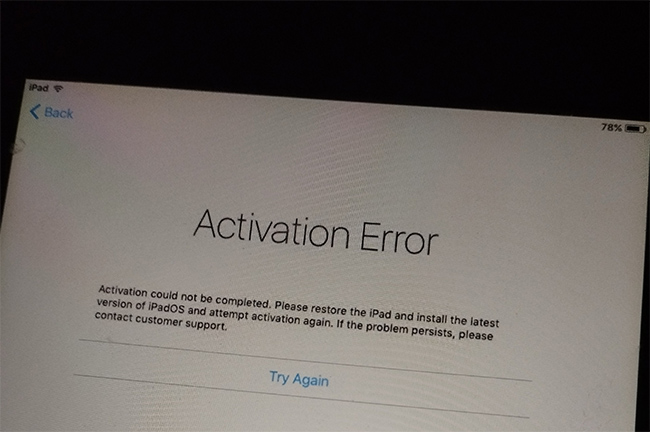 Part 1. Troubleshoot Potential Fault Causing Activation Error
No.1 Check Apple System Status
First, you need to ensure that the Apple servers are functioning well. To rule out the possibility that the iPad activation error is caused by Apple, you can go to the Apple System Status page. There are rare chances that you will see yellow or red icons. Therefore, if you notice the presence of green dots next to the functions related to the activation procedure, you can move on to troubleshooting other factors.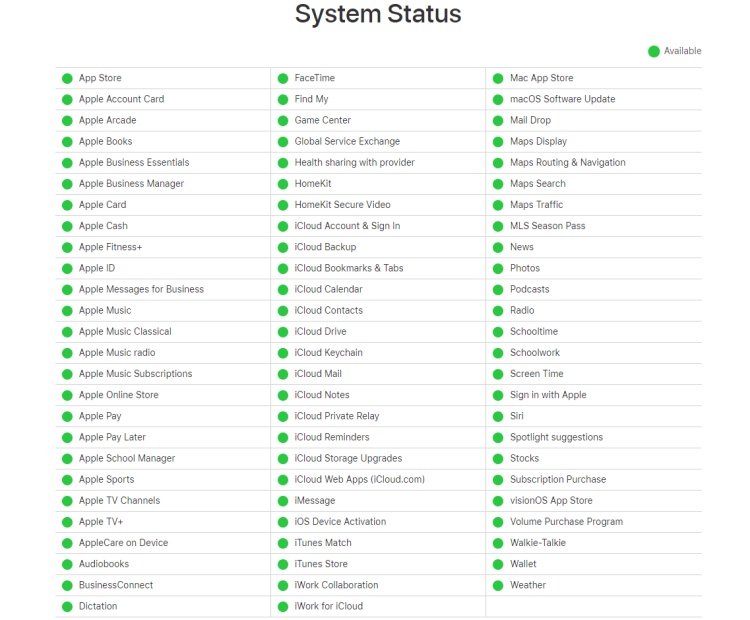 No.2 Check Internet Connection
In most situations, the activation error on iPad results from a network problem, especially since most iPad models have a Wi-Fi network only and no cellular network. Therefore, it is crucial to check the Wi-Fi network. First, you can turn off your router, then turn it back on and start over to set up your iPad. When asked to connect to a Wi-Fi network, join one that's available. if the network you're connecting to leads to activation failures, tap the info icon next to it, and then tap "Forget This Network" to disconnect. After this series of operations, you can attempt to activate your iPad again.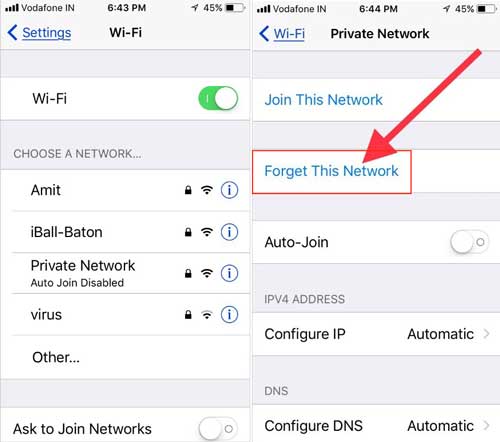 No.3 Reinstall SIM Card
For iPads that support SIM cards, there is an additional check. When Wi-Fi network is unavailable to offer good Internet conditions, you could use cellular data to activate your iPad. Hence, if the activation error occurs, it is reasonable to check whether the SIM card runs properly. You can insert a pin into the tiny hole next to the SIM card tray, then take out the SIM card. Make sure that the card slot is clean, SIM card is placed in the right direction, and they are both undamaged. Then, reinstall your card into your iPad and see if the iPad activation error goes away.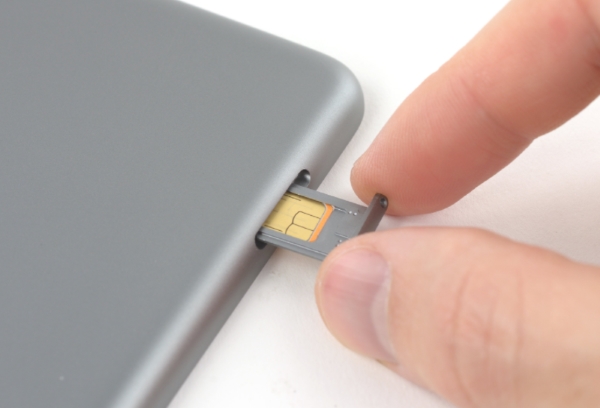 Part 2. Solutions to Fix iPad Activation Error
Solution 1: Activate iPad with iTunes
In case all three of the above don't go well, you need to consider more effective ways to fix this error of activating your iPad. iTunes is the most accessible tool for most people. On account that it is free and official, it is a first candidate to activate your iPad so as to bypass the iPad activation error.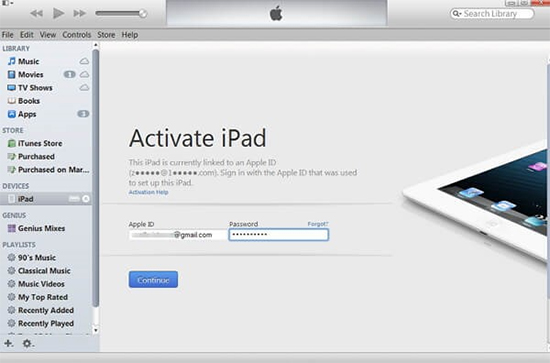 Step 1: Connect iPad to the computer and open the latest iTunes.
Step 2: You will see the Activate iPad screen. On this interface, enter your Apple ID and password, then, click on Continue.
Step 3: Wait for iTunes to activate your iPad. When your iPad restarts, the activation error will disappear.
Solution 2: Bypass Activation Lock on iPad via Activation Unlocker
Another secure tool you can employ is Joyoshare Activation Unlocker, which is highly recommended for its high success rate in removing the activation lock. If iTunes is also unable to activate your iPad, or you don't know the password of the linked Apple ID on the second-hand iPad, this program is the best choice to help you out of the problem. By far, Joyoshare Activation Unlocker can be used to bypass iCloud locked iPhone, iPad, and iPod, and it supports iOS 12 to iOS 16.5. You don't have to worry that this program fails to activate your device, because it doesn't set up limits on the number of unlocking times. Therefore, you could try again and again until your iPad is successfully activated. Additionally, Joyoshare Activation Unlocker allows you to turn off the Find My feature and unlock Apple ID without password. Now, start to download Joyoshare Activation Unlocker to fix iPad activation error!
Key Features of Joyoshare Activation Unlocker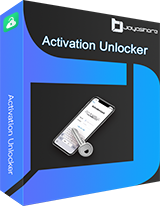 Unlock iCloud locked iPad for unlimited times
Compatible with the recent iOS 16 series
Turn off Find My without password
Remove Apple ID on iPad, iPhone, and iPod
Pay attention that both Windows and Mac versions of Joyoshare Activation Unlocker now support devices running iOS 12-14.8, but iOS 15 to iOS 16.5 are only supported on Mac version. Moreover, the operation is slightly different for different computer models and different system versions. Here is how to remove the activation lock on iOS 16.4 to 16.5.1. For other system versions, you can go to the guide page of Joyoshare Activation Unlocker.
Step 1

Run Activation Unlocker on Mac and Plug iPad

Install and run Joyoshare Activation Unlocker on your Mac, and click the disclaimer on the main interface. After reading the disclaimer and learning about the risks, you can click Agree to move on. Then, plug your iPad into the computer and click on Start.

Step 2

Put iPad into DFU Mode and Start to Jailbreak

Your iPad will automatically be put into the recovery mode once you click Start. Then, follow the instructions on the screen to get into DFU mode manually. After that, your iPad will start to be jailbroken automatically.

Step 3

Fix iPad Activation Error

Hit the Start to Remove button and wait for your iPad to automatically enter the recovery mode again. Now, manually put iPad into DFU mode again with the on-screen guide. Once succeed, Joyoshare Activation Unlocker will begin removing the activation lock from your iPad.
Solution 3: Fix Activation Error on iPad via Repair Tool
It is hard to eliminate the possibility that there will be some glitches in the iPad system. In case Joyoshare Activation Unlocker can't fix the activation error, you can apply Joyoshare UltFix to repair the iPadOS system first. It provides a standard repair mode to fix more than 150 kinds of system errors, and won't cause data loss. Thus, it is advisable to use Joyoshare UltFix to fix the issue on iPad, and then take advantage of Joyoshare Activation Unlocker to bypass the activation lock without password.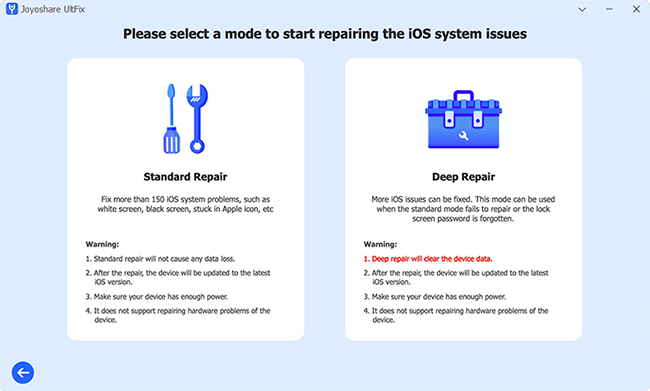 Step 1: Launch Joyoshare UltFix on your computer and connect iPad to it.
Step 2: Select iOS System Repair and click on Start.
Step 3: Choose Standard Repair. If your iPad is detected without problem, you will be guided to the next step. On the contrary, you need to put your iPad into recovery mode or recovery mode.
Step 4: Check the device information and click on Download to download and verify the firmware package.
Step 5: Click on Repair to begin repairing the operating system on iPad.
Part 3. Wrap-up
Facing the Activation Error screen, you need to troubleshoot the normal factors before taking more professional measures. Luckily, this guide tells you how to fix the activation error on iPad based on this principle. If you find that the external condition is not the culprit of iPad activation failure, you can make attempts to use iTunes, Joyoshare Activation Unlocker and Joyoshare UltFix to activate your iPad again. When iTunes is unworkable and you forget the Apple ID and password, the latter two tools are able to fix iPad activation error with the least limitations.