Find My iPad is a useful feature that tracks the location of your iPad, which plays an important role when your iPad lost or is stolen. When you enable this feature, your iPad is added an extra layer of security. However, there are occasions when you need to turn off Find My iPad, for instance, when you want to sell your iPad and put it into default mode, or when you want to use iTunes but it requires you to disable the Find My iPad in advance. For users who unfortunately forgot the Apple ID password, it is a big trouble that the Find My iPad can't be turned off. Luckily, this article gives 4 methods for different iPad operating systems to turn off Find My iPad without password.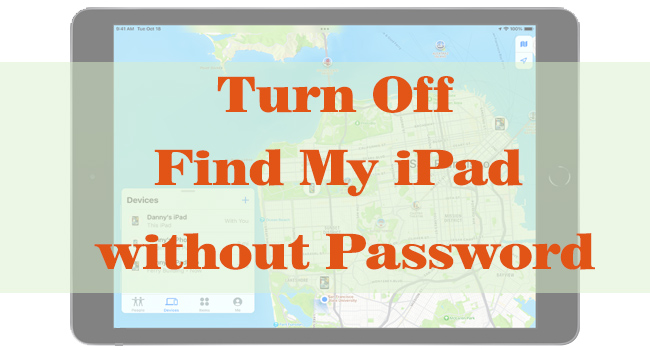 Method 1. Delete Account on iPadOS 7 to Turn Off Find My iPad
On iOS/iPadOS 7, there is a chance to turn off Find My iPad by deleting the Apple account on Settings. Considering that almost a few people are running this system version right now, here simply lists the steps to follow.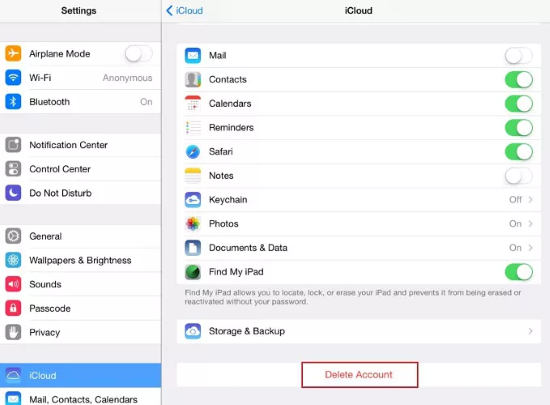 Step 1: Open the Settings app on iPad and select iCloud.
Step 2: Scroll to the bottom option showing Delete Account and tap it.
Step 3: Then, your iPad will be stuck when you tap Delete, and you can restart your device by holding the Power button.
Step 4: After that, go to the iCloud screen again, and do the same operation. The Find My iPad feature is turned off along with the deletion of iCloud account.
Method 2. Turn Off Find My iPad on iPadOS 14 with Powerful Tool
As most of you have updated your iPadOS to the recent system versions, the last method is unavailable to turn off Find My iPad. Fortunately, Joyoshare Activation Unlocker could do this for you. It is capable of turning off Find My iPhone and iPad even though the Apple ID password is forgotten. You can use this program effortlessly even if you are a newbie about technical skills since it offers you with comprehensive instructions. Joyoshare Activation Unlocker is specialized in unlocking the activation lock on iPhone, iPad and iPod, as well as removing Apple ID without password. It is currently compatible with iOS 12 to 14.8. If your device can be supported, use Joyoshare Activation Unlocker to turn off Find My iPad.
Key Features of Joyoshare Activation Unlocker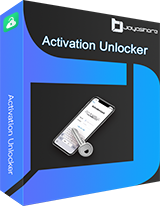 Unlock Apple ID on iPhone, iPad, and iPod
Bypass iCloud activation lock in 3 steps
Fix iPad locked to owner and unlock iPhone in lost mode
Step 1

Read Disclaimers on Joyoshare Activation Unlocker

Run Joyoshare Activation Unlocker after installing it, click the bottom link on the main screen showing "disclaimer" and hit the Agree button. Click on Start and plug your iPad into the computer.

Step 2

Jailbreak iPad According to Tutorial

When the jailbreak tool is downloaded on your computer, insert a USB flash drive if you are using a Windows PC to install the tool. Then, view the Jailbreak Tutorial and follow it to jailbreak your iPad.

Step 3

Turn Off Find My iPad without Password

Click the Start to Remove button to turn off the Find My iPad feature without requiring your Apple ID password. When the activation lock is removed, Find My iPad is disabled as well.
Method 3. Change DNS to Turn Off Find My iPad on iPadOS 8-10
For users who are running iPadOS 8 to 10, there is a chance to turn off Find My iPad by changing DNS on Settings. But one thing you should know is that modifying DNS performs a low success rate to disabled Find My iPad without using password. You can try the steps below.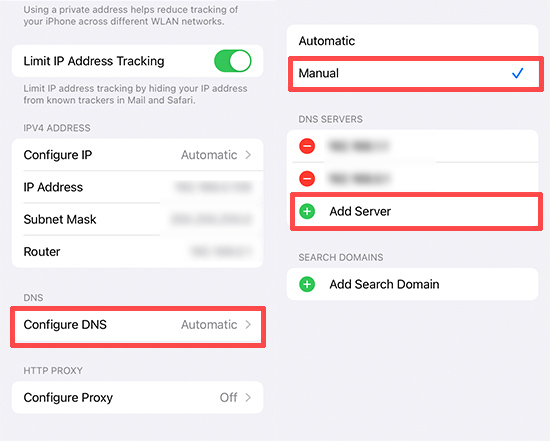 Step 1: Open Settings, select Wi-Fi and tap the network you connect to.
Step 2: Choose the Configure DNS tab. Untick Automatic and tick Manual.
Step 3: Tap Add Server and enter the below information.

USA: 104.154.51.7
UK: 104.155.28.90
Europe: 104.155.28.90
Asia: 104.155.220.58
Australia and Oceania: 35.189.47.23
Method 4. Delete iCloud Description on iPadOS 11/12 to Turn It Off
How to turn off Find My iPad without password on iPadOS 11/12? It is worth trying to modify the iCloud account information. By deleting iCloud description, you might be able to disable Find My iPad.


Step 1: Navigate to Settings, tap Apple ID, and select iCloud.
Step 2: Enter wrong password when asked, and tap on the Cancel option on the prompt alerting incorrect password.
Step 3: On the iCloud screen, choose the Account option and delete all the information on the Description tab.
Step 4: Hit the Done button and you will go back to the iCloud screen. Now, Find My iPad is turned off.
The Bottom Line
How to turn off Find My iPad without password? This article gives you 4 methods for different system versions to turn off Find My iPad without Apple ID password. You can find the method that suits your situation and try it step by step although several of them only holds a low success rate. Joyoshare Activation Unlocker is the one that is compatible with most iPadOS system versions and assures a high rate of success. It is suggested that you try the free methods first, and it they are ineffective, you could then ask Joyoshare Activation Unlocker for help.