What does it mean when your iPad says "This iPad is linked to an Apple ID"? It means that you are locked by the activation lock and need to unlock it with the Apple ID and password that were used to set up your iPad. If the locked iPad is your own device, you can easily get this screen bypassed with your account and password. However, things will be more complicated in case the used iPad is linked to another Apple ID, such as the previous owner's account. Then, how do you unlock your iPad if it is locked to an Apple ID? In this article, you can get 5 ways to fix this problem with ease.
Part 1. [Without Password] Bypass This iPad Is Linked to an Apple ID
In the first place, let's discuss a critical situation where you forgot the Apple ID password or were unable to contact the seller of your second-hand iPad. In this case, how do you remove "This iPad is linked to an Apple ID"? Joyoshare Activation Unlocker could help. As a professional activation lock removal, this program assists you to bypass iCloud activation lock without Apple ID password within a few steps. Regardless of "This iPhone is linked to an Apple ID" or your Apple ID cannot be used to unlock your device, Joyoshare Activation Unlocker is able to get them bypassed. You don't need to worry that you have no idea about technical knowledge as it gives you precise instructions during the process of removing the activation lock. At the same time when bypassing "This iPad is linked to an Apple ID", the Find My feature will be turned off as well as the Apple ID will get unlocked on iPhone, iPad and iPod.
Key Features of Joyoshare Activation Unlocker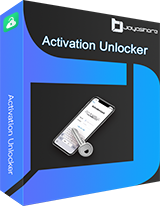 Step 1

Agree with Disclaimer and Connect iPad

Click the Try It Free button above to download and install Joyoshare Activation Unlocker on your computer. Launch it and register an account from the top menu. Hit the Start button and the disclaimer will pop up. Click the Agree button and connect your iPad to the computer.

Step 2

Manually Jailbreak iPad According to Detailed Guide

When you hit the Start button, the jailbreak tool will be automatically downloaded. If you are using a Windows PC, you need to insert a USB drive and click on Start Installation to install the jailbreak tool to the drive. After that, Jailbreak Tutorial will guide you to jailbreak your iPad.

Step 3

This iPad Is Linked to an Apple ID Bypass

As long as you successfully jailbreak your iPad, click the Start to Remove button to begin bypassing "This iPad is linked to an Apple ID". You only need to wait for a few minutes and Joyoshare Activation Unlocker will fix your problem without hassle.
Part 2. How to Remove This iPad Is Linked to an Apple ID
Way 1: Reset Apple ID Password to Unlock iPad
If the account to set up your iPad is your own Apple ID, but you just forgot its password, you can simply reset the password with the help of Settings on other devices or the iForgot service. For the former, you could access another Apple device that signed in with the same Apple ID, go to Settings → Apple ID → Password & Security, enter the screen passcode and create a new Apple ID password. For the latter, follow the steps listed below.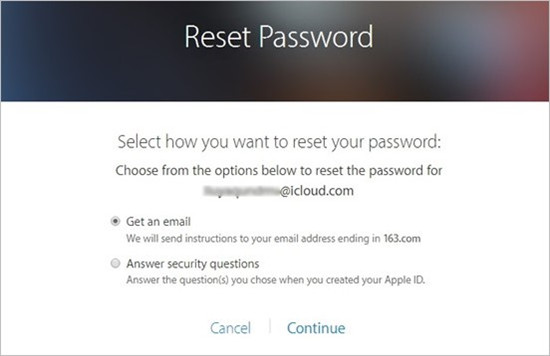 Step 1: Visit iforgot.apple.com, enter your Apple ID and the code in the image, and click on Continue.
Step 2: Complete the phone number associated with your Apple ID and hit Continue.
Step 3: Choose a way to receive the message that sends by Apple. And follow the instructions to reset the password.
Step 4: Use the new password of your Apple ID to bypass "This iPad is linked to an Apple ID".
Way 2: Unlock iPad with Screen Passcode
Some of you may be unable to reset Apple ID password for some reason, don't worry, there is another effective way to unlock iPad that is linked to an Apple ID. You can use the screen passcode to get it bypassed. On the lock screen, you can see a tip "Unlock with Passcode" or "Activation Lock Help" under the Apple ID field. Tap it and enter your passcode. If it fails, try to type in again until your passcode is accepted. After that, you can set up your iPad without obstacles.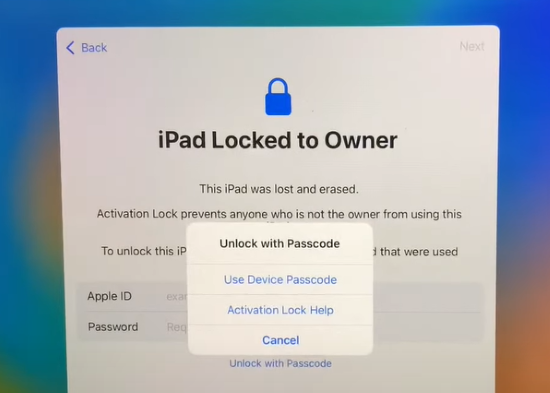 Way 3: Contact Original Owner to Bypass It Remotely
For users who encounter the problem on their second-hand iPad, it is available to unlock the activation lock remotely if the previous owner could help. Thus, try to contact the seller of your iPad, and ask him to remove his Apple ID from the iPad. Here is how.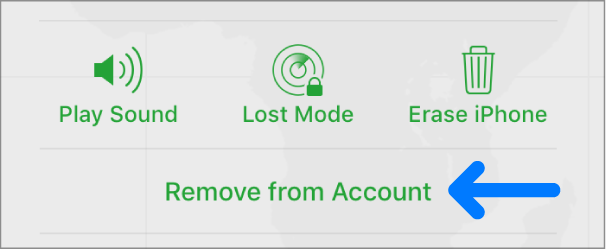 Step 1: Go to icloud.com and log in to the Apple ID shown on the "This iPad linked to an Apple ID" screen.
Step 2: Choose the Apple ID section and locate the Find Devices link.
Step 3: From the list of All Devices, select your iPad, and a prompt will occur on the left screen.
Step 4: Click the Remove from Account option and enter password to confirm.
Way 4: Contact Apple Support with Credentials
Whether you are the owner of the iPad or you can contact the owner of the used iPad, Apple officials can unlock the activation lock and remove "This iPad is linked to an Apple ID" as long as you can provide receipts and other credentials.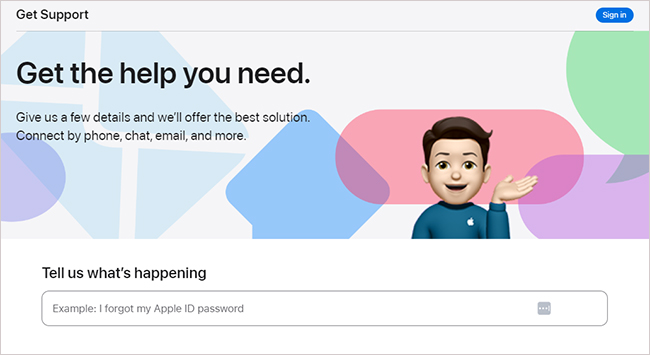 Part 3. Final Words
"This iPad is linked to an Apple ID" always annoy users who are locked out of the used iPad by the activation lock. Fortunately, this post gives 5 effective ways to get this problem fixed. It is worth noting that Joyoshare Activation Unlocker assures a high success rate for removing iCloud activation lock without password. Other free methods are worth trying as well. However, if you are running the latest iOS 16, there is no choice but ask Apple Support for assistance. Wish you success in resolving your problem.