Remote rather than physical working and teaching has become the main option for company and school as Covid-19. Consequently, many want to look for a screen recording software for teachers and leaders that can capture meeting and online class in high-quality for future reference. Well, worry no more, because I have prepared a complete list of 9 best screen recorders, along with their respective merits and demerits, for teacher and company manager to choose from. Note that there are some tools that require steep learning curve, meaning that you should select them carefully according to your needs.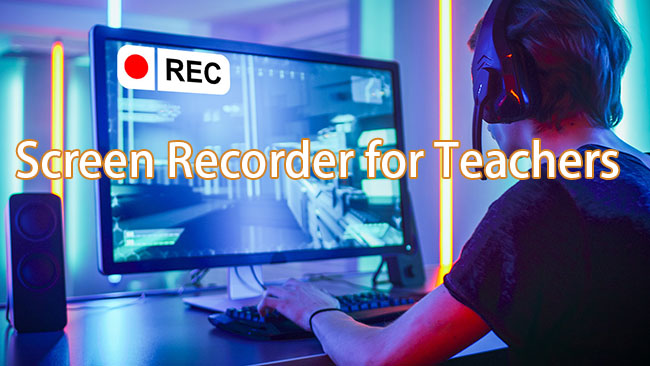 1. Joyoshare VidiKit
Joyoshare VidiKit - Screen Recorder is a robust screen recorder. With this tool, you can record tutorials and PowerPoint to teach your students online. Moreover, it is an all-in-one program that allows you to record screen without losing quality, add watermark before recording and skip unwanted content during recording. Also, area selection is available in this tool, which makes it easy to protect your privacy. Timer is provided in this tool for users to create scheduled recording to save time.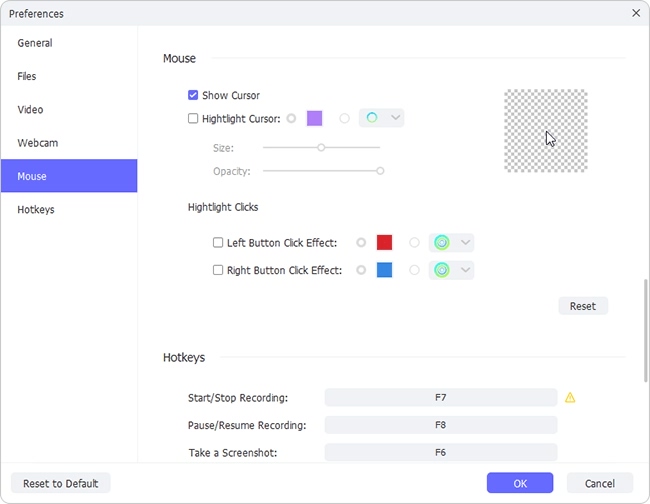 Pros:
Records tutorials no lag and customizes recording area
Best screen recorder for students and teachers to record class
Changes codec, quality, resolution, frame rate, bit rate and more
Allows you to record meetings, live chats, online videos and more
Cons:
2. Nimbus
Nimbus is a screen recording software that is a web-based app. It is a recording software certified to conduct educational activities and can take screenshots and record videos from your entire browser screen or specific area. Nimbus also has some features that allow you to make your video attractive and more captivating to the student. With advanced features in Nimbus, you can also include arrows and highlight clicks.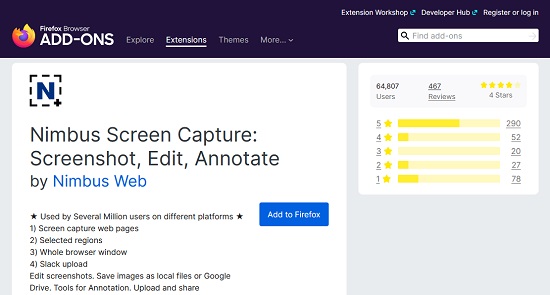 Pros:
Allows you to share the video directly with your student after recording
It is easy to install and use on your computer
It has a timer that helps you customize your recording countdown
Allows you to record videos from an active program
Cons:
Nimbus is only applicable to those with Chromebook
3. CamStudio
CamStudio is one of the best screen recording software for teachers. It is an open-source program, and works with Windows. If you click the Tools option, you can find that you are allowed to annotate your video and screen to enhance your file. Also, it provides customizable frame rate, quality, area selection, codec, and many more. When you finish the recording, you can export video with high quality.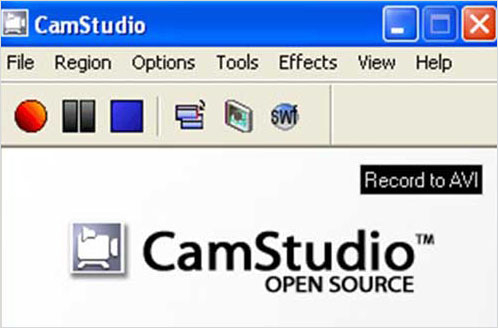 Pros:
Has free screencasting tools
It allows you to develop demonstrations for all videos
It has codecs included in its software to help in reducing the video size
You can upgrade to use the extra features that are available at a fee
Cons:
It does not have any editing options
It is only applicable to Windows
4. Screencastify
Screencastify is a simple, lightweight screen recording software for teachers and students. Screencastify is unique because it uses Chrome to record, so students need not to record everything on their screen. Screencastify is free and offers essential training to help teachers make their videos both engaging and valuable to the students. Plus, you can grab audio from microphone easily. On its interface, you have the power to choose different recording modes.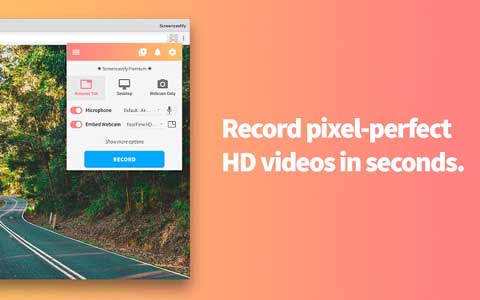 Pros:
It is effortless to use
Offers a free screencasting tool
Has an exporting option that allows you to move your video to a local disk for easy access
Cons:
It has a time limit that requires a subscription fee to become unlimited
5. Loom
Loom is the best screen recorder and generously offers all its premium features for both teachers and students for free. Loom allows the students and teachers to make unlimited numbers of HD recordings about 45 minutes long. Videos created with this software are of high quality due to the features available such as drawing tools, custom recoding dimensions, and cursor highlighting tools that help you shape your video.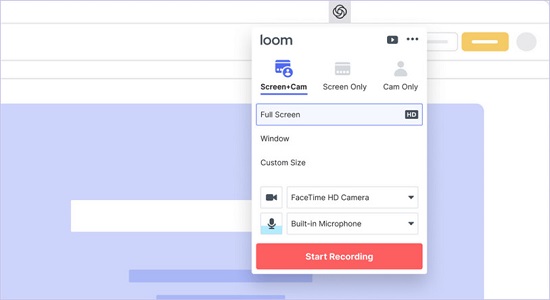 Pros:
Has cloud storage that helps in storing the recordings
Has many features that are available for free
Allows you to share and edit your videos directly from the workspace
Offers a Chrome extension for quality recordings
Readily available on phones and computers
Cons:
The quality of audio varies
6. Zoom
Zoom is another best screen recorder for teachers initially prevalent for holding business meetings and recordings. Lately, this recording software has gained massive popularity among teachers as it is perfect for recording their lectures for the students. Zoom has features that allow you to hold face-to-face online meetings with videos, audios, and chats. Zoom lets you record the ongoing class by just tapping on the record button.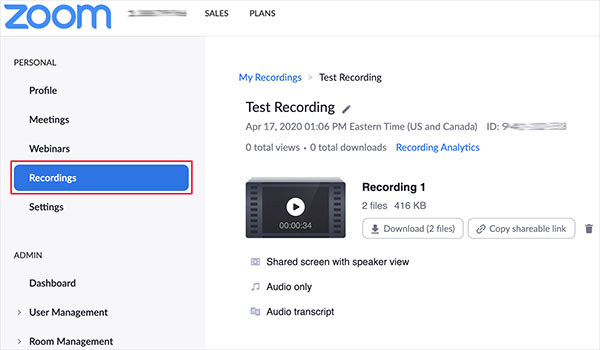 Pros:
It is easy to use
Allows you to share your screen with your student
It has a chat box where students can make their inquiries without halting the class
With zoom, you can choose the background to use
Cons:
7. Screencast-O-Matic
Screencast-O-Matic is screen recorder for teachers that is hugely accepted by teachers, bloggers, business owners, and other online users around the globe. With the editing features in this tool like cuttings and rotating, users can add magic to their video. This application software is web-based and desktop-based, and getting started with it is very easy as it does not have any complex features. There are three modes for you to choose from, including record screen, record webcam and record both screen and webcam.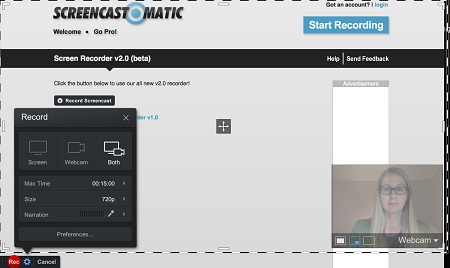 Pros:
Has editing tools that allow you to shape your video through cutting, cropping, and rotating
Has longer recording duration
It has a simple interface that makes it easy to use, save and share videos online
Cons:
Video captured have a low learning curve
8. Snagit
Another screen recorder in this list is Snagit, a screen recording software that is compatible with both Windows and Mac operating systems. As you can see in its interface, you are entitled to capture cursor, preview recorded video, edit captured video, etc. Also, before the recording process, it gives you the power to customize capture region so that you can record video without unwanted content. The annotating feature can be found when you open the recorded video with its built-in editor.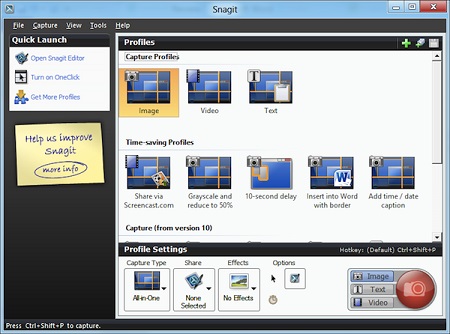 Pros:
Allows you to take images while scrolling
Captures the entire screen or the specific portion you want your student to see
Cons:
9. Adobe Captivate
With ready-to-go slides and out-of-box interactions, it is easy for teachers to create courses within several steps. Actually, there is an inbuilt recording feature in Adobe Captivate, which can help teachers take screenshots and recordings. Two recording types are provided in this program, including automatic recording, and manual recording. Similar to other recording tools, it allows you to customize recording area and perform the recording with hotkeys as well.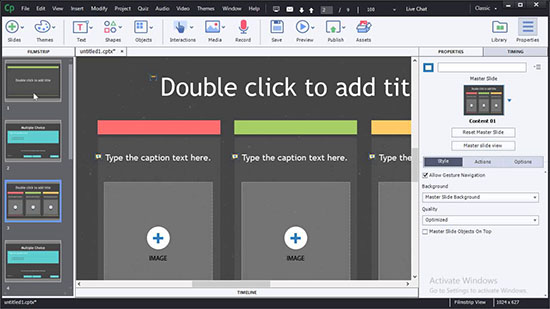 Pros:
Highly customizable recording settings
Previews recorded video with its media player
Highlights clicks as you want
Adds narration to enhance the recordings
Cons:
Difficult to operate with complicated interface and functions
Frequently Asked Questions about Screen Recorder for Teacher
Q1. How to record screen on Windows with audio for teaching?
A: To record screen with audio on Windows for teaching, you first should choose a Windows screen recorder that has audio recording feature. Then, activate this tool and enable its audio recording function to start the recording.
Q2. How to record yourself teaching on from your computer screen?
A: Many recorders on markets like OBS support recording yourself via webcam, you can choose one of them to help you. Note that you should open your webcam before you start the recording.
Q3. How do teachers record video on Google Classroom?
A: It is not difficult to record Google Classroom on iPhone and Android as it has an inbuilt recording feature. Simply head to "Create or join your first class" → "Create class" → "Add attachment" → "Record video". If you want to record Google Classroom on Mac and Windows, you should use a third-party recorder.
Q4. How do teachers record on Google Meet?
A: Fortunately, you can record Google Meet directly with its recording function. Open the webpage and click vertical three dots. Select Record meeting from its pop-up list. Choose Accept option. When you want to end the recording, click Stop recording.
Conclusion:
Top nine tools are included in this list of screen recording software for teachers. Please remember that each of them will be loaded with its respective advantages and disadvantages, and some of them will only be suitable for experienced users. However, if you are looking for a screen recorder that comes with robust screen recording features, then we recommend you select Joyoshare VidiKit.