In recent years, with the severe impact of the COVID-19 pandemic, more and more students begin to study online by taking e-courses. Like traditional offline education, the teacher will explain each key point, but sometimes the understanding of the content may not be so comprehensive because of the lack of actual face-to-face communication. In this case, a screen recorder for students is urgently needed. If you'd like to own such tool for recording what you learn, then this review can save you much time and give you useful information.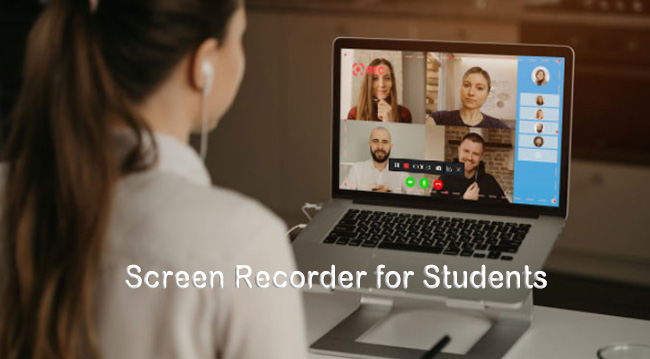 1. Joyoshare VidiKit
Joyoshare VidiKit is a desktop-based toolkit that combines different types of multimedia utilities. It has simple yet intuitive interface, and clear layout so that all students can get started quickly without lingering over a long guide. Besides, it has strong applicability and is perfect for recording various video and audio activities, like online lectures, presentations, speeches, video chats, streaming music, movies, etc. It allows to capture everyone's voice from microphone and computer system. To keep something important for later review, it's even possible to take snapshots and trim contents into specific segments.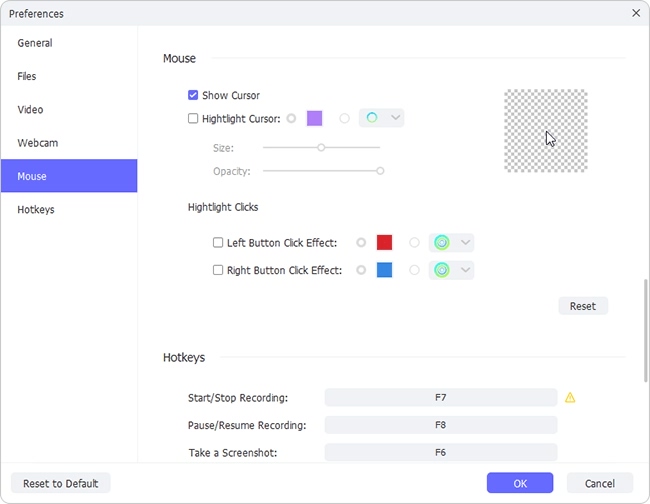 Pricing Plan: $19.95/month, $39.95/year, $55.95/lifetime
Pros:
Create video with audio in high quality
Record class lecture on Mac and Windows PC handily
Applicable to education, business, entertainment and more fields
With task scheduler to preset recording time
Support customizing resolution to 1080p/4K
No lag and frame drops during recording
Cons:
Free trial version watermarks video by default
2. FlashBack Pro
FlashBack Pro, also an ideal screen video recorder for students, offers a one-stop solution to record screen, edit video and sharing. It is suitable to make training videos, how-to tutorials, engaging demos, software bug reports, homework presentations and so forth. With the assistance of it, you can record any area on your computer, multiple screens and wanted window. Plus, it's capable of capturing system audios, commentaries, and webcam. To post-process your recordings, make full use of the editing tools to add captions, background music, transitions, highlights and the like. You can easily save your files in MP4, GIF and AVI for uploading on YouTube.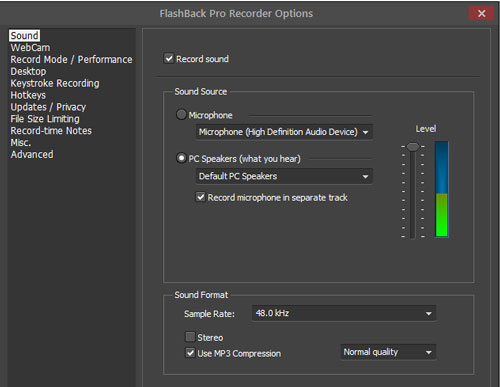 Pricing Plan: $49 for 1 PC, $74 for 2 PC (provide academic discount)
Pros:
Record audio, webcam and multiple screens together
Packed with video editor to refine recorded footages
With sharing to YouTube option
Cons:
Only support Windows, even not the latest version
3. Screencastify
Here is a well-known Chrome extension that has ability to record desktop, webcam, microphone, and even browser tab. By means of it, students can make video content efficiently without downloading and installation. Additionally, Screencastify is a good platform for online classes, making ideas and thoughts more intuitive via voice, enhancing the interactivity of learning. Though Screencastify claims itself a free screen recorder for students, it comes with annoying 5-minute recording limitation for each video.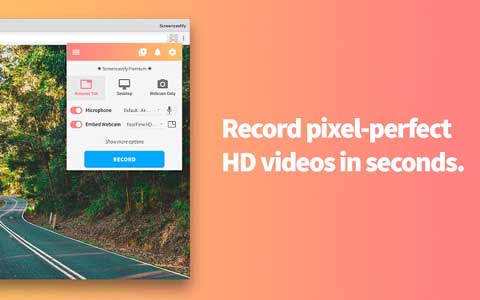 Pricing Plan: $49 for individuals and $29 for teachers
Pros:
Record different objects not just screen
Support full HD resolution
With annotation tools to enhance and refine videos
Output files to MP4, MP3, GIF, YouTube, Google Drive, etc.
Cons:
Rely on network status
Possibly reveal personal info
4. Debut Video Capture
Debut Video Capture does well in recording. It's powerful to capture computer screen, external devices, streaming video, gameplay, webcam, and audio from speakers/microphone. This screen recorder for students makes a significant contribution to the processing and editing of videos. It permits you to insert unique logo, change video effects, add text captions, make snapshots, replace background, etc. Anyone who'd like to share content to social media can directly upload videos to YouTube, Flickr and Vimeo.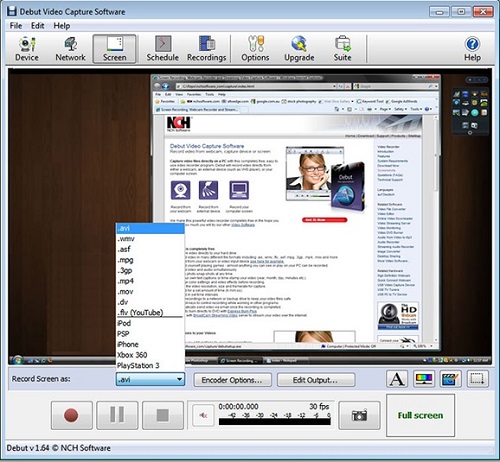 Pricing Plan: $35~$99
Pros:
Mighty enough to record from any source
Capture screen video and students' facecam at the same time
With editing options to adjust and enhance videos
Cons:
Outdated interface design
5. Bandicam
Bandicam is an option worth considering if you are looking for a screen recorder for online classes for students to create educational videos. It produces files with high resolution up to 3840*2160. Most of all, there is 24-hour unstoppable recording duration, no matter what you're going to capture. Apart from screen, Bandicam offers webcam recorder to handily add your face to ongoing video, along with synced voice from microphone. The real-time drawing function even gives your video more focus, better guiding users to see what you highlight.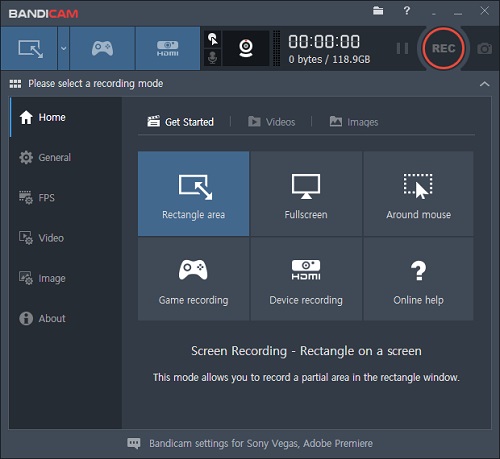 Pricing Plan: $39.95 1-PC license, $59.96 2-PC license
Pros:
Mix screen, voice and webcam together into recorded files
Provide chroma key and real-time drawing tool
With 4K UHD and 480 FPS video output
Adopt DirectX/OpenGL/Vulkan graphics technologies to reduce potential lags
Cons:
With Windows OS availability only
FAQs about Screen Recording for Students
If you are new to recording and haven't gotten a tool to get started, you may have some questions and confusion. Now, we're here to possibly solve what most of you will ask.
Q1. Is Screencastify free for students?
A: Undoubtedly, Screencastify acts as a good assistant for educators and students to create recordings. You can see the pricing plans in its official website, from where a free version is offered, which however, comes with 5-minute limit for each recording, export and 1 active assignment at a time to collect video submissions from others. Therefore, it's actually not completely free.
Q2. Can I screen record an online class?
A: Sure. You can make it by yourself. Just prepare a screen recorder that you like on your computer, choose a suitable mode for capturing, and preset all options based on your preferences. When your online class begins, you can start recording it and stop at any time as you want.
Q3. How students can record themselves?
A: Make sure whether your chosen screen recorder supports webcam. If it has this option, turn on webcam for further capturing your own face, setup audio properly in advance, and then join your online lessons to start recording yourself into the video.
Conclusion:
There is no denying that tactfully using a screen recorder for students can greatly improve the knowledge absorption of online courses. It helps create videos for offline playback and repeated review. It also plays a role in your daily life, such as reporting a sudden computer error, and create highlights collections of your gameplay. If this is just what you want, you might as well check out our above list. Don't worry. What introduce to you, aside from pros and cons, is the pricing, so that you can better make comparison.