Many individuals are attached to live videos like game matches, TV shows, YouTube streaming, educational tutorial and much more. But how are we supposed to catch up with all these when events are happening pretty fast? The better option is to record such events so that they don't fade away before making an impact. Probably, it's time to soul-search for the streaming video recorder that can catch every glimpse. These tools are well equipped to capture live event happenings and save them for future viewing. This article brings you the best tools to capture all your favourite live streams.
1. Joyoshare Screen Recorder:
No matter what you want to record, Joyoshare Screen Recorder will empower you to record videos in high quality. This streaming video recorder software is not only well designed but is also easy to use. It can grab audio from the system and the microphone. It is also feasible to use this program to capture any area on the screen. Furthermore, it comes with the most advanced recording technology that suites capturing games, recording music, taking screen-casts, and many other functions.
Pros:
It lets you record and saves screen videos into any format
Its user interface is adequately friendly
It supports various formats like MP4, AVI, FLV, MKV, and many others
It comes with flexible settings like recording optimizer
Cons:
The free version records with time limit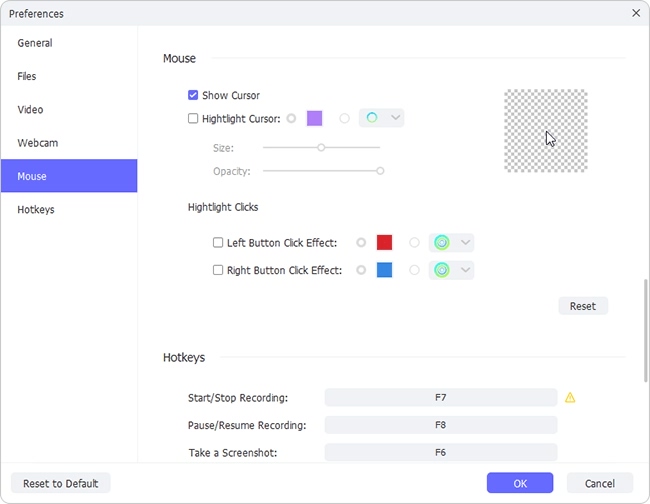 2. Debut Video Capture:
Debut Video Capture is the second streaming video recorder app on our list. It is well suited for burning recordings directly to your DVD via the Express Burn Disc Burner. Besides, you can also adjust the video resolution, frame rate, and size. Note that you can also capture videos from various points like network IP camera, webcam, and other video input devices.
Pros:
The Webcam overlay lets you record webcam and your screen simultaneously
It has flexible video output settings for TV and HD
Its user interface is easy to operate
You can also add your text captions to your video
With various output formats: MP3, WMA, WAV, AAG, M4A
Cons:
It is not fully compatible with some devices and operating systems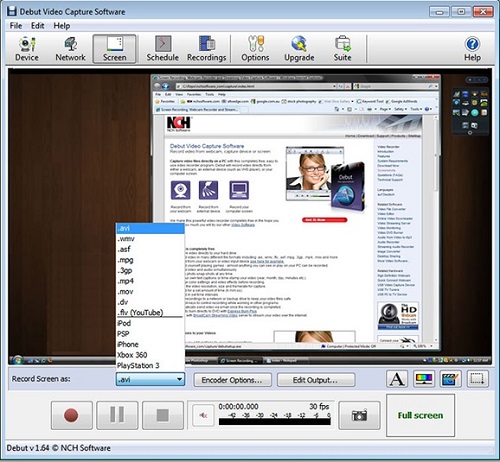 3. Filmora Scrn:
Filmora Scrn has you covered whenever you want to screen record. It entails powerful features like a full editing suite. This is ideal for editing your clips, trimming, cropping, or merging them. Use this streaming video recorder software to import over 50 file formats and also export to multiple formats.
Pros:
It lets you customize your recording field, leaving you to record only the needed parts
It also supports numerous formats like MP4, MOV, MP3, GIF and many more
It has a faster recording speed
Intuitive design
Cons:
It is a bit expensive as compared to its peers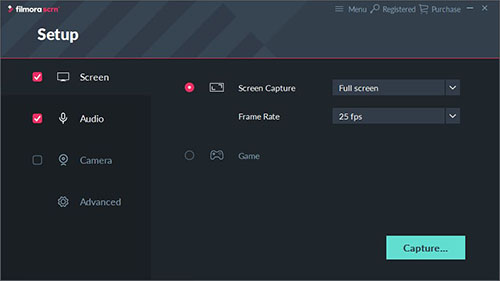 4. Any Video Recorder:
Freely convert your iTunes movies, online videos and DVD movies with this free streaming video recorder. Likewise, if you want a quick way to download movies and other shows from online streaming services then Any Video Recorder features concise, clear and easy navigation for accurate downloads.
Pros:
It offers high-quality content
It is 100% freeware
It supports various music streaming services like Spotify and Pandora
Fast performance
Cons:
It requires a huge amount of space for installation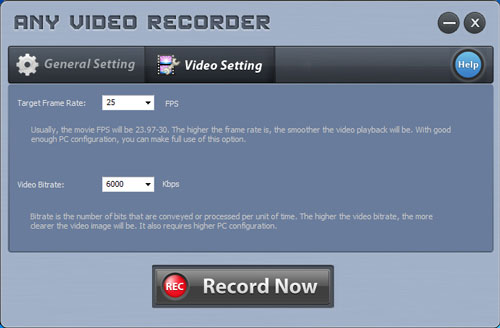 5. Movavi Screen Recorder:
This is a multitask streaming video recorder that can capture webcam, save recordings and take screenshots. It is pretty easy to use and works efficiently. Movavi Screen Recorder allows you to make all your recordings as you edit your videos via inbuilt features. To begin with, you can download a trial version to get a good feel of the tool before upgrading for access to more features.
Pros:
Its recording rate is faster
It has an easy to use interface
It has got personalized shortcuts
You can also take screenshots and do the necessary editing
Cons:
The trial version lacks adequate features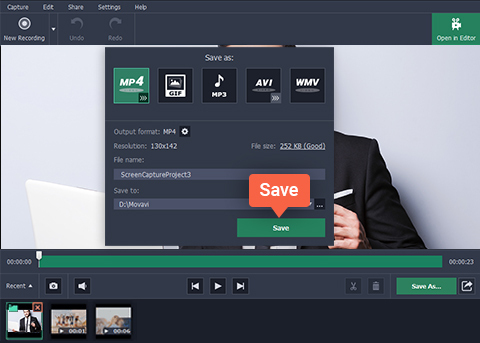 6. AceThinker Screen Grabber Pro:
Whether it is recording an ongoing live stream or monitoring your screen at given times, AceThinker Screen Grabber Pro can let you. Simply set a plan by setting onset time and duration and this streaming video recorder app will put all in their rightful places. And the best part; you don't have to wait for the finish line. You can edit your videos in real-time.
Pros:
Real-time editing
Do screen and audio recordings simultaneously
Create scheduled tasks and let it record in your absence
It is compatible with most devices and operating systems
Cons:
It tends to be slow when recording huge data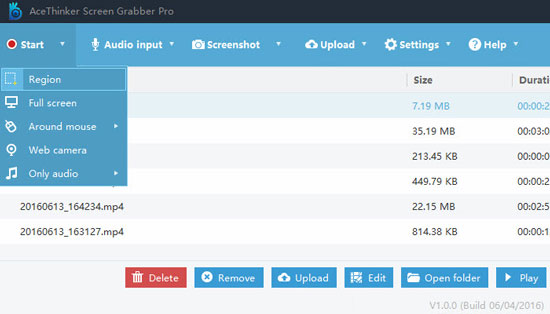 7. ScreenRec:
ScreenRec is another powerful tool to record streaming videos for free. It boasts of free private cloud storage ability. It will automatically store all your live streams to cloud where you can access them via any of your devices. Besides, its free version doesn't contain adware or malware. Furthermore, you can capture videos from any streaming site like YouTube, Metacafe, Pandora, among others.
Pros:
It captures your videos in high quality
It also stores your recordings to iCloud for easy accessibility
It has a user-friendly interface
Cons:
It is not compatible with some latest operating systems like Windows Vista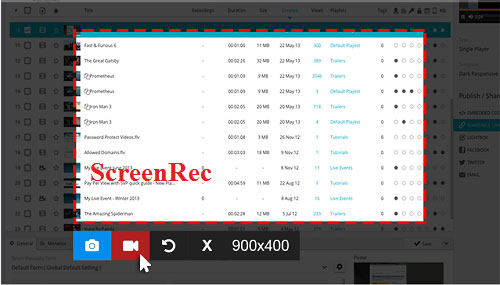 8. Icecream Screen Recorder:
As cool as its name, Icecream Screen Recorder is the best streaming video recorder for all your live streaming. It can go full mode, regional or around the mouse mode. With full mode, you can record whatever activity on your computer in a full-screen view. Other editing options like adding a logo or watermark on your recording makes it a highly sought-after tool.
Pros:
It can record and save your data in any format such as GIF
Its free version doesn't factor in any adware
It is compatible with many operating systems
Cons:
The free version only allows you to record with 5 minutes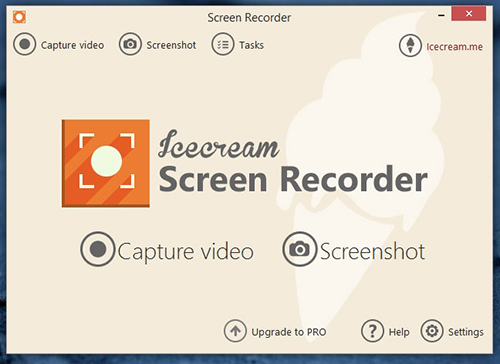 Conclusion
Live stream recording helps to keep you at par with all the unfolding events. The above 8 are some streaming video recorders that you can settle on to make everything around you live and meaningful. Whether you want to multitask with Movavi Screen Recorder or you want to perform flexible settings with Joyoshare Screen Recorder, the choice is yours. However, it's good to consider the basic abilities like compatibility with other devices and the operating systems.