It is known that Roblox is a game platform that allows users to play games and create their own games. It offers a place for you to develop your imagination and make new friends who have the same interest as you. Sometimes, you would like to save the funny or precious moment with your friends in this virtual world. Then the question - how to record Roblox gameplay may come into your mind. Here we will introduce five screen recorders as well as the guide to help you resolve this problem.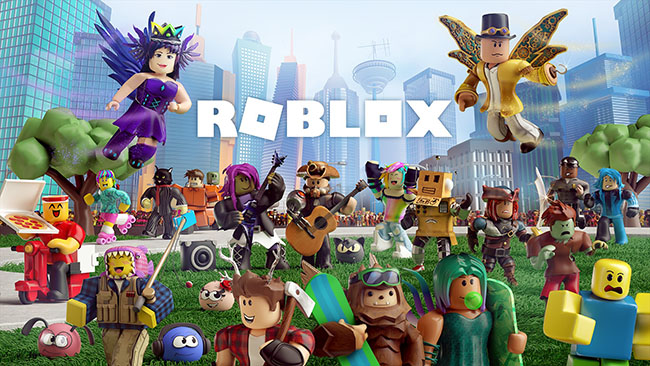 Part 1. How to Record on Roblox with Inbuilt Recorder
Firstly, the most convenient way to record Roblox gameplay is using the Roblox built-in recorder. With limited recording functions and simple user interface, it can help you record your entire gameplay or section of it effortlessly and save recorded video to your hard disk directly. You should note that you can't pause the recording to skip the unwanted content during the recording process. Below is the simple guide to show you how to do that with three steps: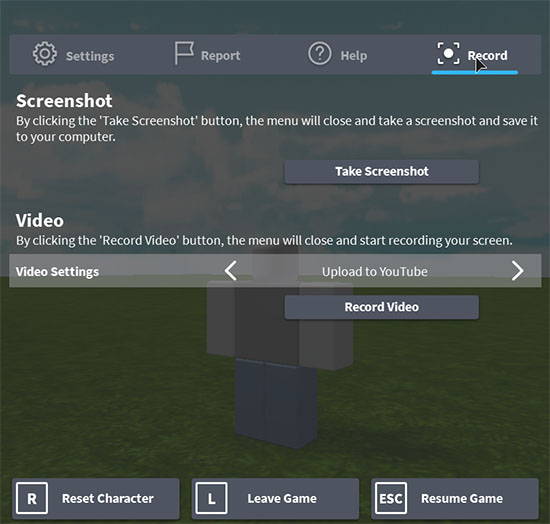 Step 1: Open the game and find the menu button at the upper-left corner. Then you will see the "Record" option at the upper-right corner;
Step 2: Select "Record" and reset the output path if you need. You are available to save the video to your computer or choose the "Upload to YouTube" option to share the video;
Step 3: To start recording the gameplay, you need to click the "Record Video" option. Then play the game on Roblox. You can click the stop recording button to stop recording.
Part 2. Best Roblox Screen Recorder - Joyoshare VidiKit (Windows/Mac)
Joyoshare VidiKit - Screen Recorder is a comprehensive screen recorder. It can record every text, video, audio, image, and more things on your computer. Thus, you can use it to capture Roblox gameplay with ease. Its interface is small and intuitive so that you can utilize it as soon as you open it. It allows you to grab the video and audio simultaneously or separately with one click.
Besides, you can save the recordings of Roblox gameplay in diverse formats, such as MOV, MP4, AVI, WebM, etc. You can enjoy and share the recorded videos on all fashionable devices and platforms, like iPad, iPhone, Galaxy S8, Apple TV, Facebook, YouTube, and so on. Also, you can pause and trim the video during recording. It is convenient for you to skip the unwanted part.
Key Features of Joyoshare VidiKit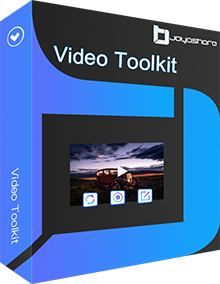 Best HD Roblox screen recorder to record Roblox in high quality
Record Roblox gameplay with sound easily and quickly
Add watermark, highlight cursor, preset recording time, etc.
Reset codec, quality, bit rate, frame rate, resolution, and many more
Change capture area to record Roblox in specified region
Step 1

Install Advanced Roblox Screen Recorder

Install Joyoshare VidiKit and run it on your Mac or Windows. Navigate to Record - Screen Recorder and choose "Record video and audio mode". Then load Roblox gameplay on your desktop. You can choose to record or not record the voice from Roblox and your microphone.

Step 2

Confirm the Settings

Find the gear icon on the interface and click it. Then you can get the further settings, such as change the saving path, save the recordings in other formats, add watermark with an image, preset the time to start and stop the recording, hide or show the cursor with effect. When you change the format, you also can alter the codec, bit rate, quality, etc.

Step 3

Adjust Recording Area

Then, please select the recording area. You can achieve it by dragging and moving the frame after clicking the rectangle button in the Capture Area section as well as inputting value. Therefore, you can capture the Roblox gameplay without showing the rest part of your desktop.

Step 4

Start to Record Roblox with Voice

Once you click on the "REC" to start capturing the Roblox gameplay, the interface of Joyoshare VidiKit will minimize. Then you will see a small toolbar under the recording. You can use scissors and click "Pause" to trim and skip the unnecessary section. The "History" window will display as soon as you click the "Stop" button.
Part 3. How to Record Roblox with OBS (Windows/Mac)
OBS, Open Broadcaster Software, is a recording program that offers you free service to record screen. It has Windows and Mac versions. Apart from that, OBS supports you to transmit and encode videos. Also, you can use it to edit video. It is a good Roblox screen recorder for you to capture Roblox gameplay without lag.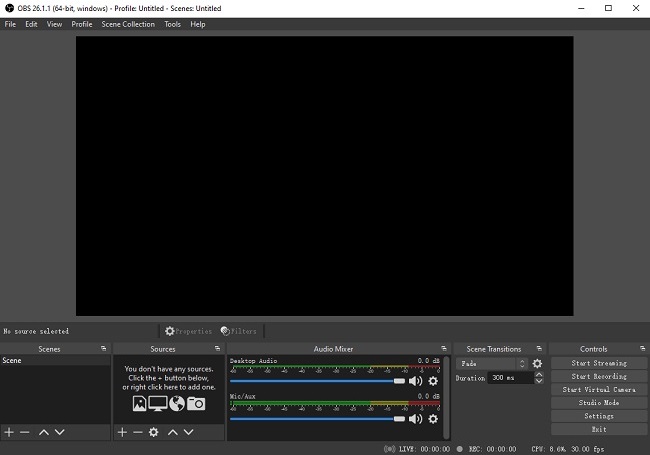 Step 1: Download and install this open-resource program on your Mac or Windows computer. Then log in the game;
Step 2: OBS will record the full screen if you do not change the size of capture area. You can press "Ctrl" on the keyboard and drag the mouse to adjust the area;
Step 3: This is a bit complex step. Firstly, you need to open the OBS on your desktop. Its interface is black. You may feel uncertain when you see it for the first time. Then find the "Scenes" and "Sources" windows at the bottom. Click on the "+" button at the "Scenes" window to create a new scene. Next, click the "+" icon at the "Sources" window to add "Display Capture" and "Audio Output Capture". If you want to record your own voice, you need to add "Audio Input Capture";
Step 4: Simply start the recording by clicking "Start Recording". You can click the "Stop Recording" button to end the recording. Then you click the "File" on the top left corner and select "Show Recordings" to find your files.
Part 4. How to Record Roblox on iPad/iPhone - TechSmith Capture
Compatible with iOS 14.5 or later and iPadOS 14.5 or late, TechSmith Capture enables you to capture various on-screen activities quickly on iPad and iPhone, including training and app demo videos. After the recording, you can edit and enhance your Roblox recording with TechSmith Camtasia and Snagit. Also, it allows you to preview your recorded gameplay video to check the quality. If you want to add voice-over to your recording, you can turn on your microphone to capture sound.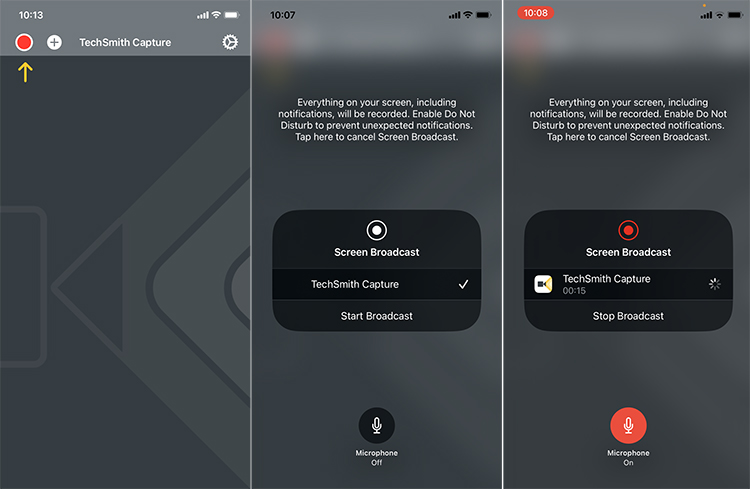 Step 1: Download TechSmith Capture from App Store or its official website. Head to Control Center, locate and hit the plus sign next to Screen Recording to enable Screen Recording.
Step 2: Enjoy Roblox gameplay on iOS device. Swipe down from the top of the screen and press the Screen Recording button when you want to begin the recording process.
Step 3: Select TechSmith Capture in the pop-up window. To grab sound from mic, you can hit the Microphone Audio.
Step 4: Now, you can find the red status bar at the upper-left of your screen. Swipe down from the top of the screen and tap the Screen Recording button to end the Roblox recording process.
Part 5. How to Record Roblox on Chromebook - Screen Recorder
To record Roblox on Chromebook, you should choose an HD gameplay Screen Recorder in advance. Screen Recorder, a Chrome extension to capture video from camera and screen, gives you the power to record specific window or Chrome tab as you want. Also, featured with multiple functions like autosaving videos, grabbing sound from mic and system together, it can export your Roblox recordings in high quality.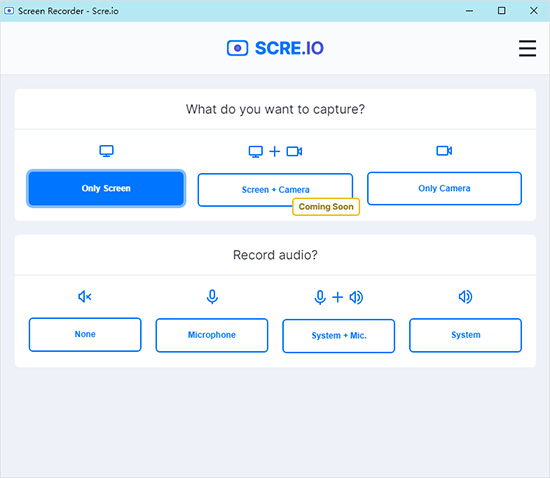 Step 1: Search and add this Roblox recording extension to your Chrome.
Step 2: Choose the right recording mode that you want to use and select whether you want to capture sound from mic and system.
Step 3: Then, click the Start Recording option to begin the recording process. To skip unwanted content, just click the Pause option. Click Stop button if you want to finish the Roblox recording process.
Step 4: Click the Save button to export your well-recorded Roblox recording if you are satisfied with this video.
FAQs
Q1. What do Roblox YouTubers use to record?
A: For Roblox YouTubers, they always choose a screen recorder that comes with function to export high quality video like OBS, Joyoshare VidiKit and many more. Also, they prefer to record Roblox on computer as it is convenient for them to edit and enhance Roblox video after the recording process.
Q2. How do you record while playing Roblox?
A: For many users, screen recording on Roblox with inbuilt recording tool while playing this game is enough. Just go to experience, select menu button and click the Record tab. Also, some users may want to get more advanced functions like changing codec, resolution, bit rate, frame rate, etc. to help them get high quality Roblox video. Then, advanced screen recording tool is the best option.
Q3. How do you record yourself while playing Roblox?
A: You can open your Camera program on your computer and use the inbuilt recording tool to begin the Roblox recording process. Alternatively, choose a game recording tool that is featured with recording webcam function is also available.
Q4. How do you record your voice on Roblox?
A: To record your voice on Roblox successfully, just open your desired Roblox screen recorder and choose the appropriate recording mode to record screen and voice at the same time.
Q5. What is the best screen recorder for Roblox?
A: Featured with a multitude of functions like adding watermark, creating schedule recording task, changing video format, highlighting cursor and clicks, Joyoshare VidiKit is the best screen recorder. It is friendly for beginners as it is coming with intuitive and simple interface.
Conclusion:
In a word, to show you how to record Roblox gameplay on your various devices, five ways are recommended above. As we can see that the Roblox built-in recorder is a simple recorder without other functions. It only allows you to start and stop the game recording. OBS is free and popular, but it is a bit non-user friendly due to its operation. Joyoshare VidiKit is easy to use and fully-featured to record various gameplays, like CSGO, Clash of Clans, PUBG, etc. You can try all of them to record Roblox gameplay according to the guides and keep one that you like more.