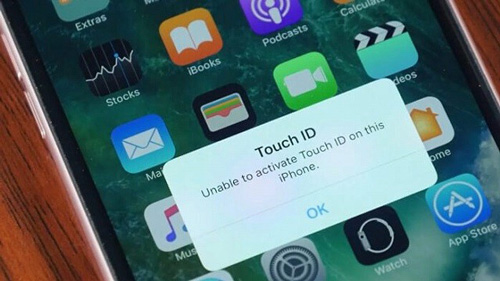 "Unable to activate Touch ID on this iPhone." Users who own iPhone 8 or previous versions might have seen this notification when they try to unlock the screen or confirm the download of some apps. Considering this problem will greatly undermine the user experience, we have concluded the best 5 solutions to solve it. Besides, now that the iPhone SE 2 now has the Touch ID, which proves to be more useful in this pandemic where many people wear facial masks, to know how to fix Touch ID might just help you prepare for such problem.
1. Clean Both Finger and Home Button
When you see iPhone saying unable to activate Touch ID, it is not necessarily the iPhone that is problematic. Some users might have the habit to unlock the Touch ID with their fingers covered with water, dust or other things, which will prevent the phone from recognizing users' fingerprint. The same thing happens when the finger reader is dirty.
Another culprit is the Home button protector, which some people apply on their iPhone to prevent damages. From our personal experiences, this may hinder the usage of Touch ID. Therefore, what we need to do is to clean up our fingers and the Home button and remove all protection from the Home button.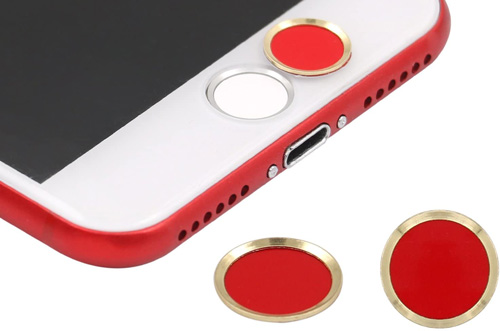 2. Enable All Touch ID Settings
Touch ID is used in several different scenarios, and each of them needs to be specifically turned on to be used. Sometimes certain Touch ID options are turned off and cannot be used in that specific scenario. To make your Touch ID goes back to normal, you need to follow the steps below to turn those options back on.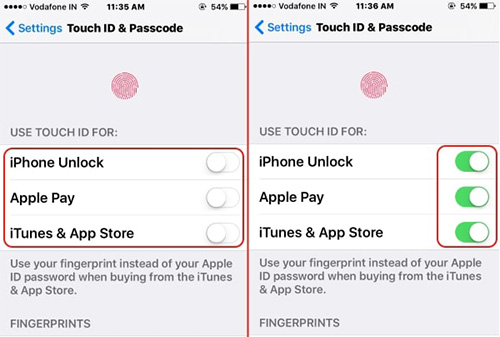 Step 1: Go to "Settings" > "Touch ID & Passcode" and toggle off all the options in the menu;
Step 2: Restart your iPhone;
Step 3: Go to "Settings" > "Touch ID & Passcode" and turn on all the options you just disabled.
3. Delete and Add Fingerprint Again When Unable to Activate Touch ID
Just like what we do when your Face ID not working, you can delete the old fingerprint and add a new one when you are not able to activate Touch ID on iPhone, which can renew the recognition of the Touch ID. Besides, the more fingerprints enrolled, the more difficult it is for iPhone to identify your Touch ID. Therefore, it is recommended to enroll no more than 3 fingerprints.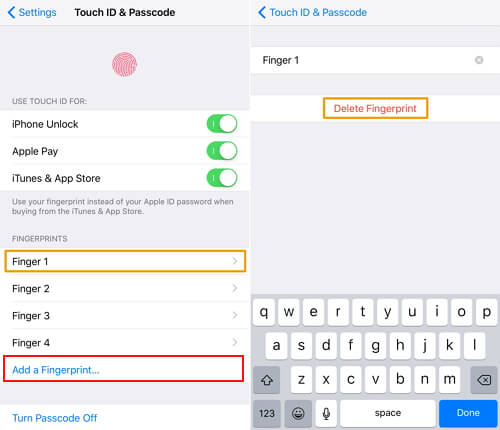 Step 1: Go to "Settings" > "Touch ID & Passcode", scroll down to the list of fingerprints;
Step 2: Tap on each fingerprint and then click the Delete Fingerprint option to delete the fingerprint. Delete all the fingerprints;
Step 3: Reboot your iPhone and add a new fingerprint.
4. Use the Touch ID Properly
Some users are used to unlock the Touch ID in strange ways that it almost becomes hard for them to abandon the habit. Silly as it is, even some of our technicians fall for this. When using Touch ID, your finger is supposed to cover the Home button completely, touching the surrounding metal ring. Most importantly, you shouldn't tap too quickly, press the Home button too hard or move your finger around while the phone is still scanning your fingerprint.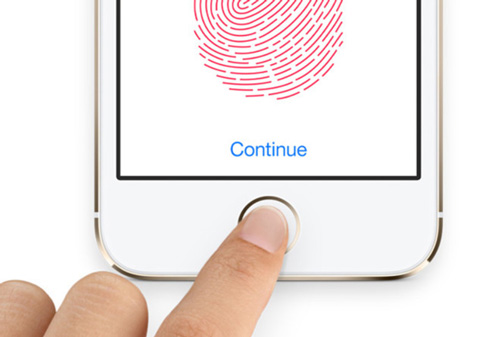 5. Fix Touch ID without Data Loss
The problem of unable to activate Touch ID on iPhone may result from system errors or bugs. If so, you will need the help of Joyoshare UltFix iOS System Recovery, the best iOS system repairing tool. It is so powerful that it can resolve more than 30 iOS issues without data loss or unlock the iPhone when it seems to be locked.
Joyoshare UltFix is fully compatible with almost all iPhones with Touch ID, and it fully supports iOS 13. Despite having great features and compatibilities, it is very easy-to-use and highly efficient. What's more, by press one button in the program, Joyoshare UltFix will put your iPhone into the recovery mode even if you are using the free trial.
Key Features of Joyoshare UltFix iOS System Recovery:
Guarantee to solve 30+ problems on iOS
Fix unable to activate Touch ID without data loss
Support iOS 13 and almost all iPhones with Touch ID
Enter/exit recovery mode with one click free of charge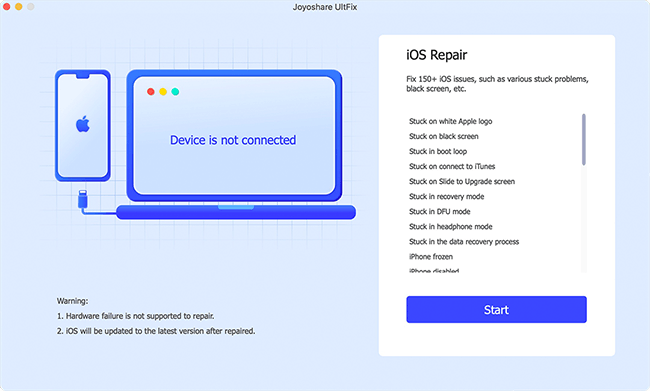 Step 1: Download the program from the links above and open it, and connect the phone with your computer. After the program has recognized your device, press the Enter Recovery Mode button to usher the iPhone into the recovery mode. Then press the Start button to continue.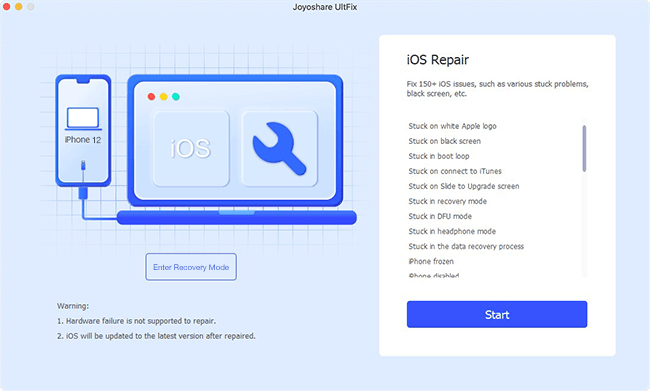 Step 2: You will be asked to select the mode to fix the iPhone. Choose the Standard Mode, which can resolve the issue without data loss, and press the Next button to proceed.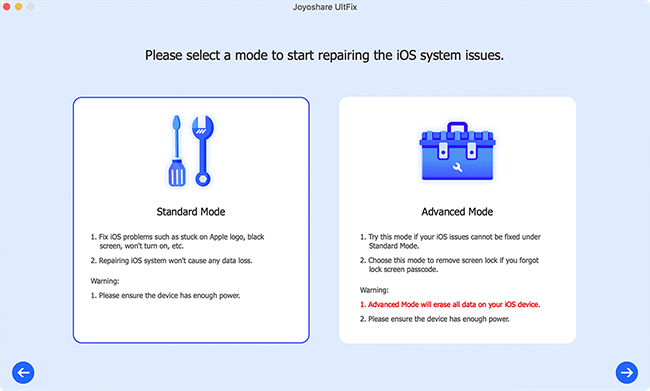 Step 3: Some basic info (nothing private) of your iPhone will be displayed on the screen, and you should check whether all is correct. If so, press the Download button to download the firmware package;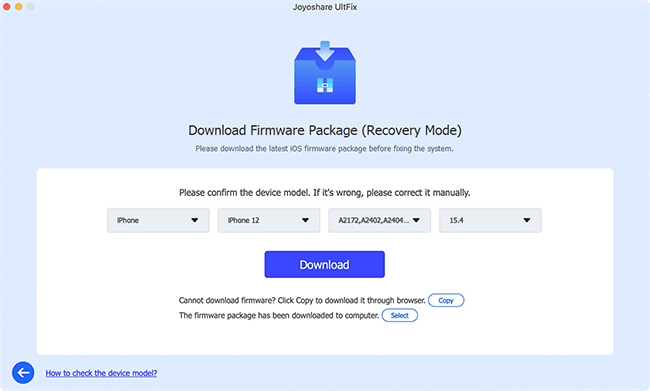 Step 4: Finally, press the Repair button, and Joyoshare UltFix will unzip the firmware package and fix the iPhone for you. Several minutes later, your iPhone will reboot and you can use the Touch ID again.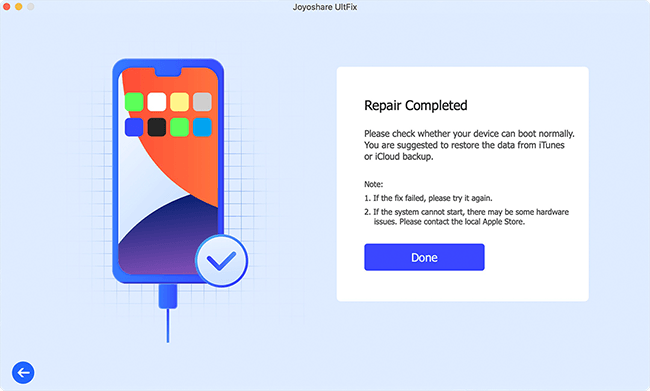 6. Resort to Apple Support
If all the previous solutions fail, it should not be ignored that the Touch ID failure may relate to some hardware issues. Maybe your Home button is not working, or maybe the internal unit of your iPhone goes wrong. Anyway, you should send your iPhone to the Apple Support and check what goes wrong. Please don't repair the phone on your own in case more damages be caused.