Q: "Hello everybody, I purchased my iPhone 12 few weeks ago and few days ago I encounter a problem. While I was typing it started typing random letters on its own. I was charging my phone at the moment and since I live in Europe there is special charging port, and I read somewhere that this could happen because of charge. Is that the problem or something else, and hope do I fix it. Thank you in advance!" - iphoneuser6111 from Apple Community.
Generally speaking, iPhone's touchscreen and audio receiver would obey signals sent from us and we hold comprehensive control over the phone. However, anomalies will occur just like what the mentioned iPhone user has experienced. That's iPhone typing on its own. Any of us may feel baffled when meeting with such an unusual situation. Why would iPhone act in that abnormal way and how to resolve the issue? This post aims at enlightening you with practical measures, just keep reading.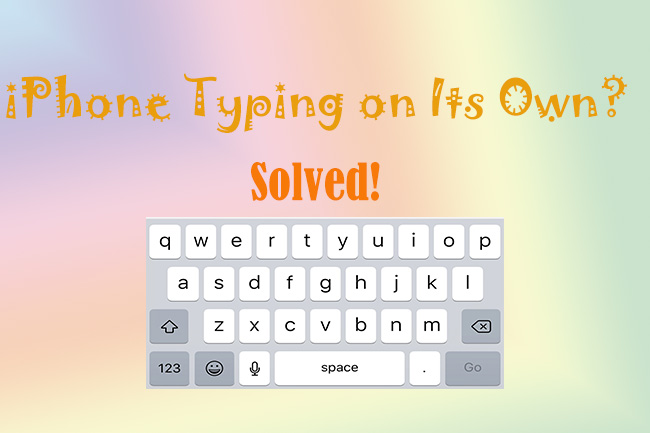 Part 1. Why Is My Phone Typing by Itself?
There are many reasons that are related to this iPhone issue. It could be affected by external factors. Dust and water on the surface of screen may lead to iPhone clicking on its own, as well as the broken screen and unavailable charging cable. Meanwhile, internal factors like outdated or malicious software and insufficient storage would also be potential reasons. Jailbreaking iPhone is another risk of causing the problem.
Part 2. The Best Repair Tool to Fix iPhone Typing on Its Own [Hot]
If your iPhone is trapped in any iOS system problems just like ghost touch or iPhone typing on its own, Joyoshare UltFix could be your first choice. It allows you to repair more than 150 iOS system issues with easy steps. And you don't have to take the risk of losing your data. As a proficient repair tool, Joyoshare UltFix could get your any iDevice back to normal in 100% secure. Also, it supports the latest version and iPhone series, offering more service for users.
Main Features of Joyoshare UltFix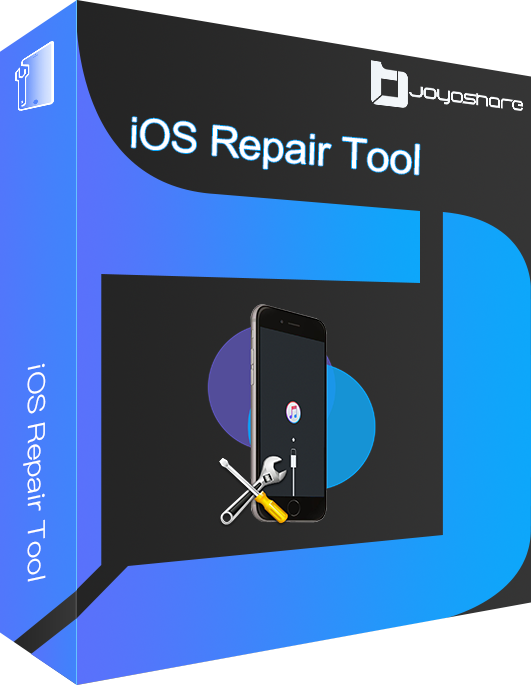 Offer dual modes to repair iOS quickly and securely
Reset your iPhone without passcode to solve problems
Friendly to users with explicit and simple instruction
Enter and exit recovery mode for free
Restore iTunes errors in an easier way
Step 1

Connect iPhone to Your Computer

Assume you have downloaded and installed Joyoshare iOS repair tool on computer, then you should connect your iPhone with glitches to the computer. After that, open the software, choose iOS System Repair and click on Start button while keeping the connection all the time.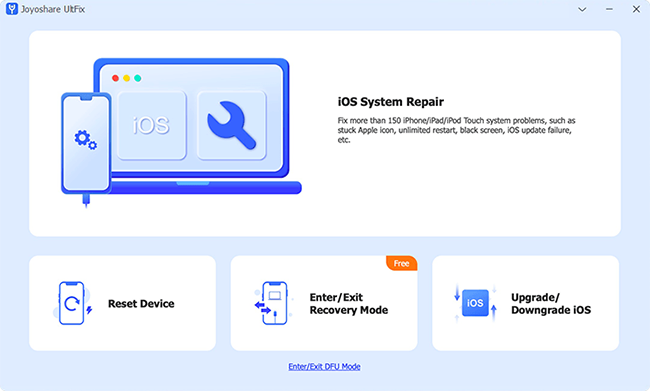 Step 2

Select Lossless Standard Repair

Joyoshare UltFix has dual modes to repair iOS system issues, which are Standard Repair and Deep Repair. The left one is able to fix almost all basic system issues. If you happen to encounter iPhone typing on its own issue or iPhone pressing buttons on its own, you could resort to standard repair mode while preserving your data. If your system problem is intractable, the right one is more suitable. So, now you can select Standard Repair mode and continue.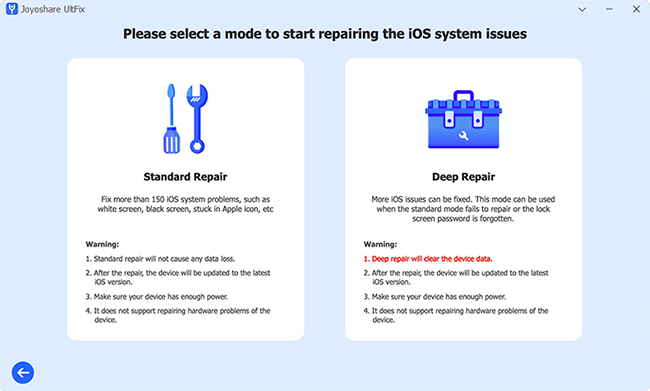 Step 3

Download the Firmware Package

In this step, you need to check your device's information first. Then you can follow the lead and click on Download button to get a compatible firmware package.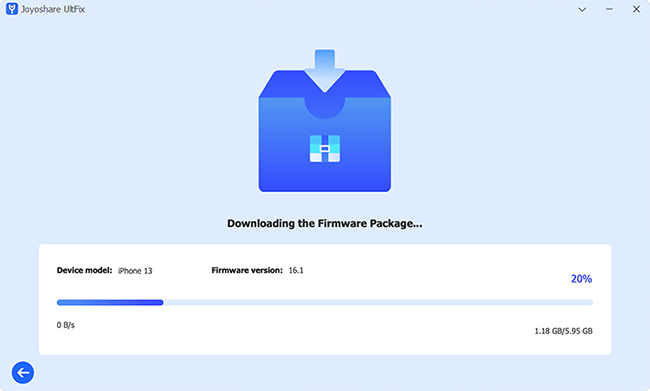 Step 4

Begin to Repair iPhone Random Typing

Just click on Repair, Joyoshare iOS system repair would start to fix the issue of iPhone typing on its own. Wait patiently and check your iPhone's situation after the whole task has been implemented.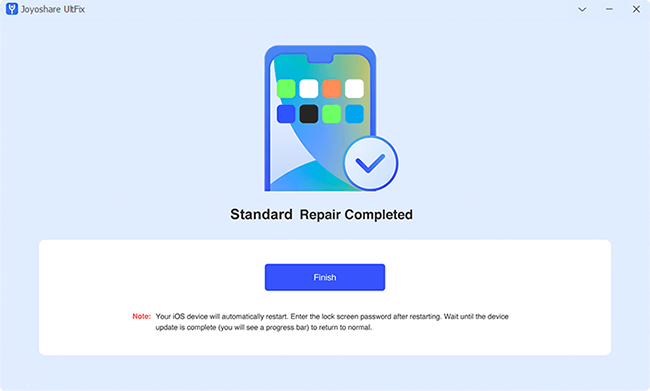 Part 3. Other Solutions to Fix iPhone Typing on Its Own
1. Clean Screen and Remove iPhone's Protector
As long as your iPhone issue is somehow associated with the screen, like iPhone typing on its own or iPhone opening apps on its own, you could try these simple steps. Cleaning the screen of iPhone could be your primary attempt and don't overlook this method. The dust and water on your screen could bring more damage than your expectation. Take a soft and clean cloth and swipe your screen carefully and completely. If the issue still exists after cleaning the screen, you could also try to take off the screen protector. Though it plays a protective role in your iPhone, it may affect the touchscreen either.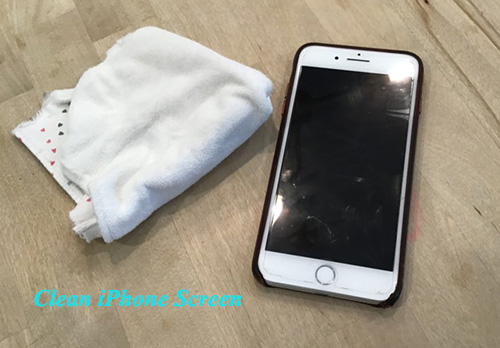 2. Restart iPhone
iPhone typing on its own may have a connection with its overloading state. Having a restart would work actively. Long pressing the power button and finding Shut Down in Settings are both appropriate to restart your iPhone. Hopefully, the issue could be fixed in this way.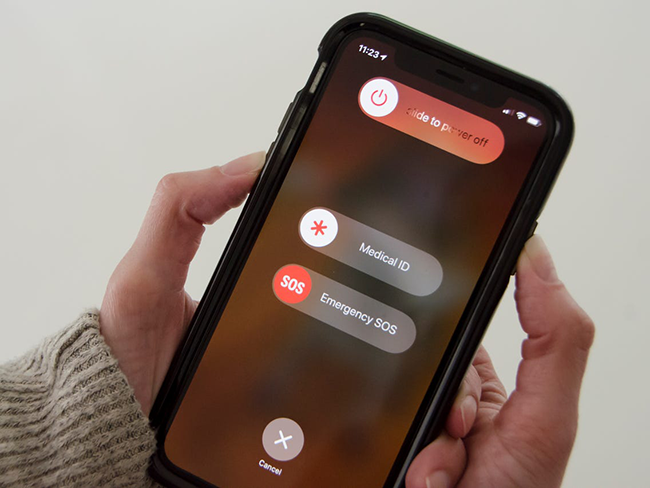 3. Force Restart iPhone
If restarting your iPhone is not operative, you could resort to force restarting it. This way could help clean up iPhone's memory and fix some glitches. There are different ways to force restart your iPhone based on different models, you could follow the steps below: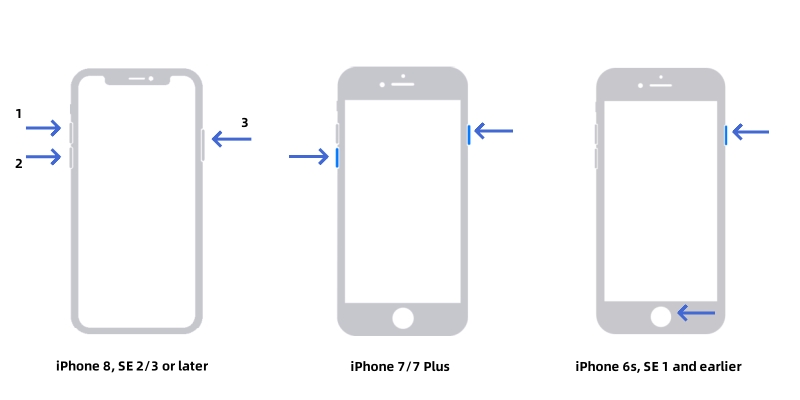 For iPhone 8 or iPhone SE (2nd generation) and later: Firstly, press and hold the Volume Up button and release it quickly. Then, treat the Volume Down button the same. Last, press the Side button till the Apple logo shows on your screen.
For iPhone 7: First, press and hold the Volume Down button and the Sleep or Wake button. When the screen appears with the Apple logo, you are allowed to release both buttons.
For iPhone 6s or iPhone SE (1st generation): Find  First, you need to press the Sleep or Wake button and the Home button, and hold them. Then you could release these two buttons until you see the Apple logo.
4. Update iOS Version
The outdated iOS version tends to be the cause of many small iPhone glitches. Maybe there is a link between the outdated version and the software issue. So, this method deserves to have a try. Just open the Settings icon on your phone and navigate to General, then you'll see Software Update there. Tap on that and update your version.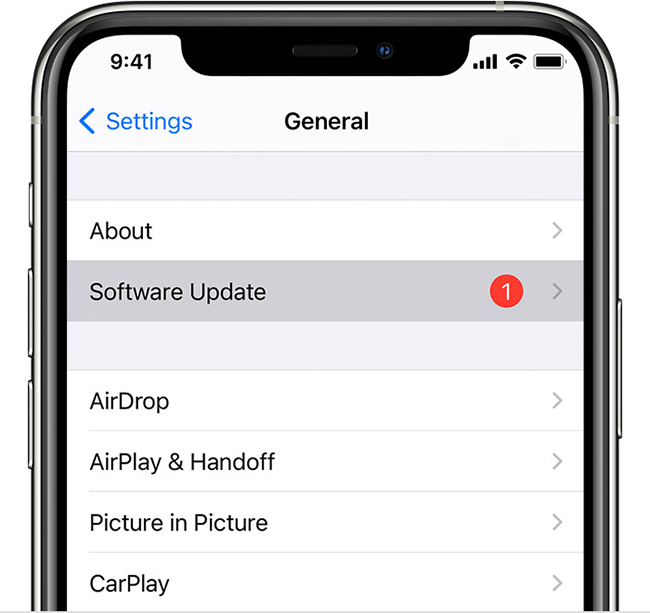 5. Reset Settings of iPhone
Resetting settings is also practical if other ways are not workable. Notice that it will clear your customized settings, I would suggest trying other ways first before using this way.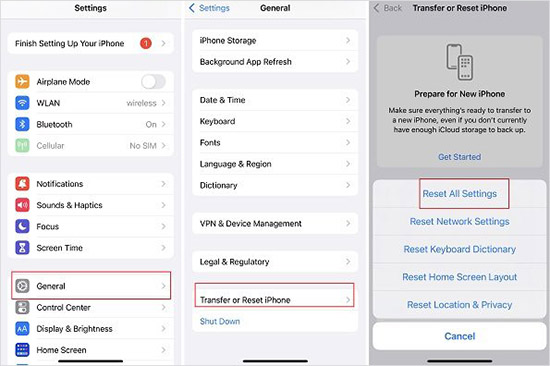 Step 1: Open Settings on the interface of iPhone.
Step 2: Then you need to click on General first and choose Transfer or Reset iPhone. Last, click on Reset.
Step 3: Click on Reset All Settings. And you will be required to enter your password to verify resetting.
6. Operate a Factory Reset
Factory reset is effective in fixing the issue of iPhone typing on its own. However, it would erase all your data on iPhone. Make sure that you have backed up the data before operating this action.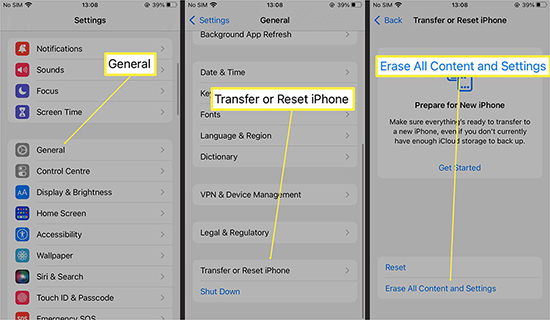 Step 1: Open Settings on iPhone.
Step 2: Then head to General first and select Transfer or Reset iPhone. Last, select the Reset All Content and Settings.
Step 3: Enter the password and wait patiently.
7. Turn to Apple for Help
All the above methods could be applied to fix software-related issues. If the software issue is caused by the hardware problem, turning to Apple store for professional help is the best choice. Just remember to contact them in time if that's the case.
Part 4. Conclusion
Now, iPhone typing on its own must not be a big deal for you since you have grasped 8 different methods. Joyoshare UltFix stands out with its multifunctional feature, and you will have no problem applying it to fix the software issue. Of course, you can try any fixes offered in this post, and let us know which one is better for you.