iCloud is probably used by every Apple device owner as well. By storing and backing up your iPhone, iCloud simplifies our lives. Photos, videos, documents, calendars, and more. It can be easily synced across all your Apple devices with this cloud storage service. However, sometimes iCloud fails. When you get stuck on the Sign in to iCloud popup loop on your iPhone, it can be a real nuisance. You may lose access to all your data! Usually, this happens if your devices have problems connecting to Wi-Fi networks or if something else is interfering with the connection. Various fixes may be available to resolve the iPhone stuck on signing into iCloud. Let's check them out.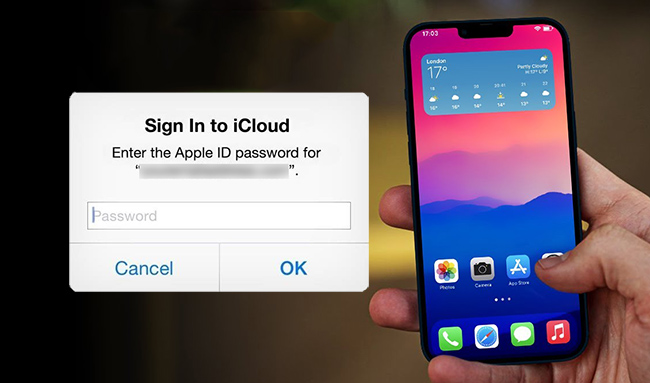 Fix 1. Check System Status of iCloud Services
Start by visiting Apple's System Status site. A server issue that could be the cause of the error will appear if iCloud is currently experiencing server issues. Yellow appears on the website when iCloud is experiencing server issues. The only thing you can do if iCloud is currently unavailable is waiting for Apple to resolve the issue. If it is listed in green, there are no current issues with the server, so you should proceed to the next way below.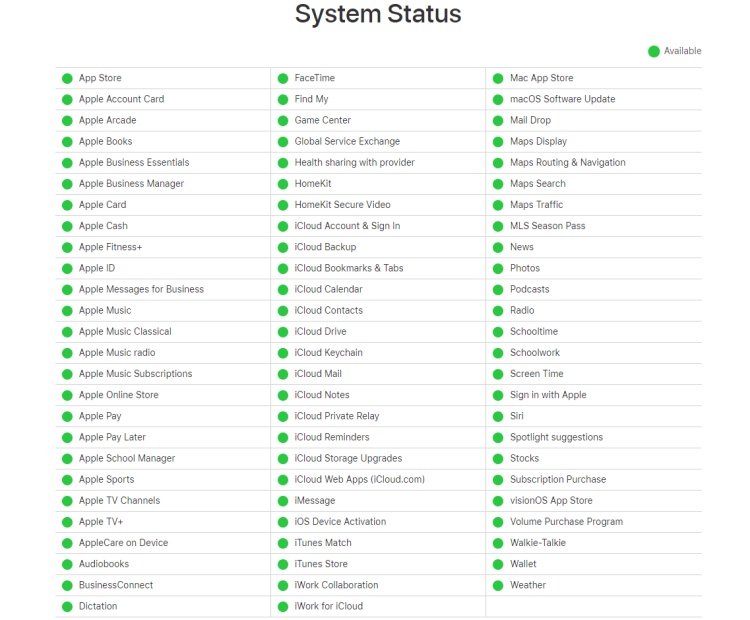 Fix 2. Connect to Another Wi-Fi network
A faulty internet connection is frequently to blame for the "Sign in to iCloud" loop. Try signing in to iCloud again after connecting to another Wi-Fi network. Continue with the next solution if the issue persists.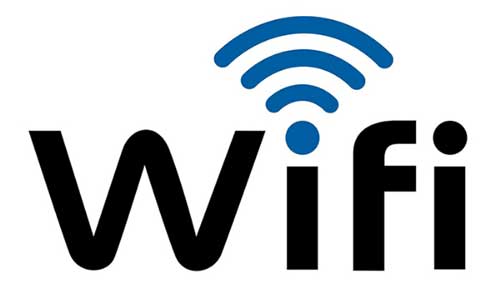 Fix 3. Reset Network Settings
Resetting network settings will wipe out any saved internet or network-related data on your device, like the network login information, Wi-Fi names and passwords, and information on any paired hardware, such as speakers or headphones. With that said, here's what you should do: Navigate to Settings → General → Reset → Reset Network Settings. Next, try reconnecting your network again and seeing if your iCloud sign-in loop has been resolved.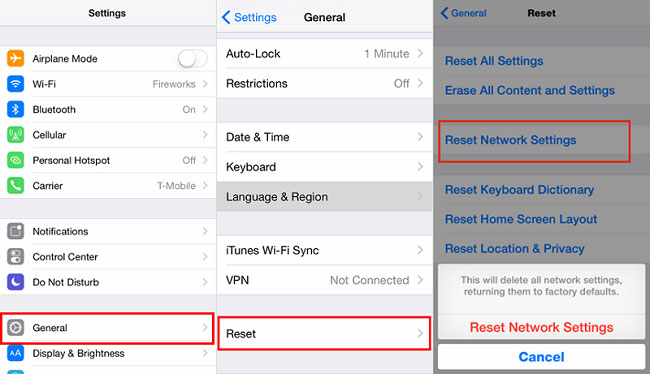 Fix 4. Time to Try Joyoshare to Fix iPhone Stuck on Signing into iCloud [100% Lossless]
Joyoshare UltFix iOS System Recovery is a tried-and-true method for fixing over 150+ iOS issues without affecting settings and removing any data. For example, if your iDevice is stuck on restore screen or white screen then also you can use this software to fix such issues. One of the best highlights of it lies in its support for a wide range of iDevices out there. So don't worry if your device is not supported yet. In reality, it also now supports iOS 15. Another boon is that the program overcomes complex problems with simple steps, which offers a smooth performance. Without further talk, let's get going!
Use this short guide to help your iPhone.
Step 1

Connect Your iPhone to the Computer

Launch Joyoshare UltFix. Click the Start option and choose your iPhone to DFU or Recovery Mode through one click for free.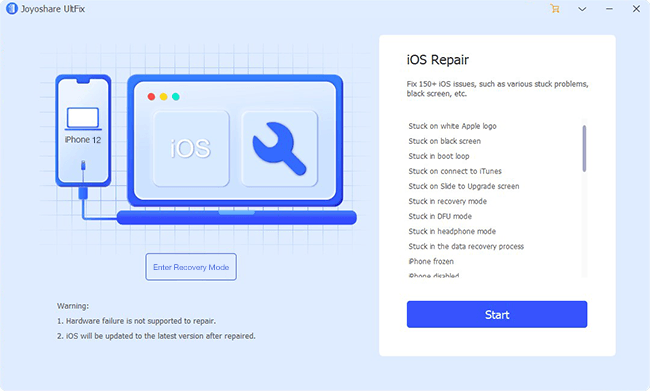 Step 2

Choose a Repair Mode

Next, you should choose the "Standard Mode" option from the main menu of the software and move on to the next step.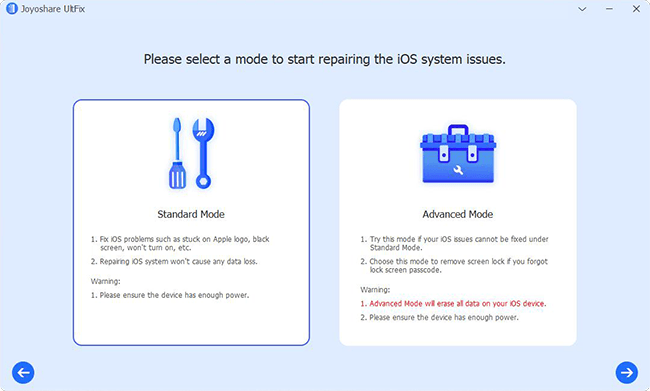 Note: Standard Mode is able to resolve most of the common iOS system problems in a lossless way. The Advanced Mode supports addressing more complex system issues but data will be erased.
Step 3

Download Firmware Package

On this page, check the information that the software detects for you, and Download the correct firmware package. It's good for having a stable network connection while downloading.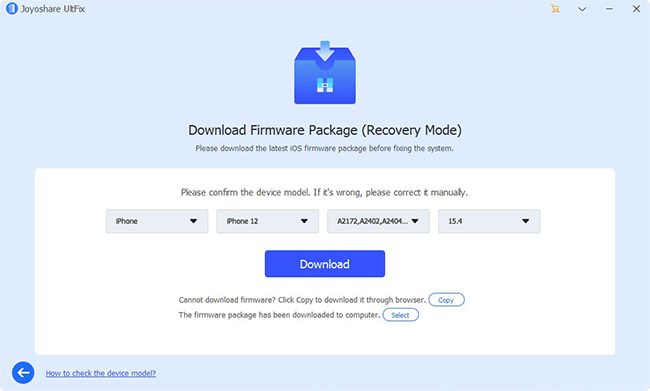 Step 4

Start Fixing iPhone Stuck on Signing into iCloud

Click the Repair button and wait for a while. Done! Your iPhone will get out of signing into iCloud. Then you can experience engine-like feature normally!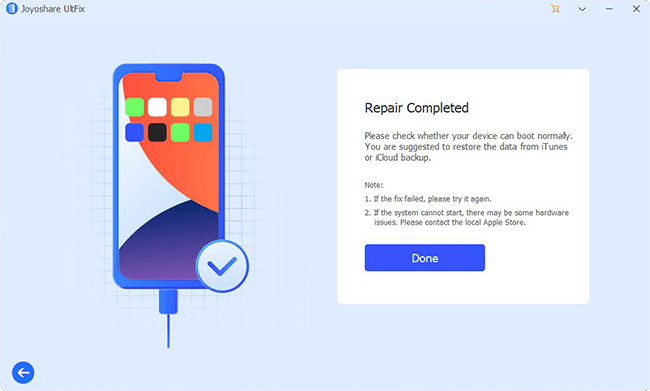 Fix 5. Hard Reset iPhone
Hard resetting is not something you should do every day, but if the issue persists, it may be worth a shot. Of the five ways to fix iPhone signed in to iCloud stuck, this is the easiest one. The iPhone takes some time to establish a connection to iCloud after a hard reset. Consequently, the next thing you need to do when the iPhone boots up after hard resetting are to go to Settings → Wi-Fi and join a network.
On iPhone 6S and earlier,
· Simply press and release the Sleep/Wake button & Home button until the Apple logo shows up on the screen.

On iPhone 7/ 7 Plus,
· Simultaneously press the Sleep/Wake button & Volume Down button for at least 10 seconds, until the Apple logo flashes.

On iPhone 8/ 8 Plus, iPhone X, or later,
· Quickly press the Volume Up button, followed by the Volume Down button.
· Hold the Side button until the Apple logo shows up.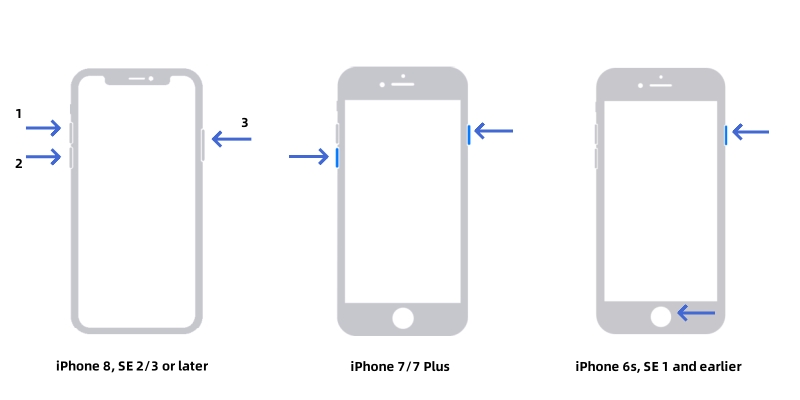 Fix 6. Erase All Content and Settings
If you select Erase All Content and Settings, you will eliminate all information on your iPhone including settings and app data. The iPhone will need to be activated again. You need to set up your iPhone the same way you do when you receive it for the first time. Additionally, you should connect your iPhone to Wi-Fi, sign in with your Apple ID, and then set it up.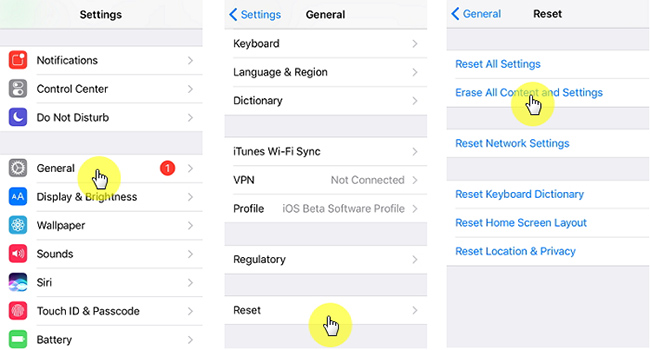 Bottom Line
I hope the aforementioned pieces of information have helped you to get rid of iPhone stuck on signing into iCloud problems. Only when you try Joyoshare, you can really feel the convenience of simplifying complex problems. If you still have any issues or problems related to the iOS errors, feel free to consult us. Plus, do not forget to bookmark this page, as we attempt to update regularly on the latest fixing procedure.