iCloud is incredibly useful when it comes to syncing your photos, videos, and other data on your iDevice. It can store your files in a safe manner and create more available space for your local storage. However, this service doesn't go the way it's supposed to each time. For instance, lots of users say that they encounter iCloud photos stuck at 1 percent. Photos and videos somehow couldn't be uploaded to iCloud successfully. This post seeks to offer help by demonstrating possible reasons and useful methods. Continue reading and find the answer.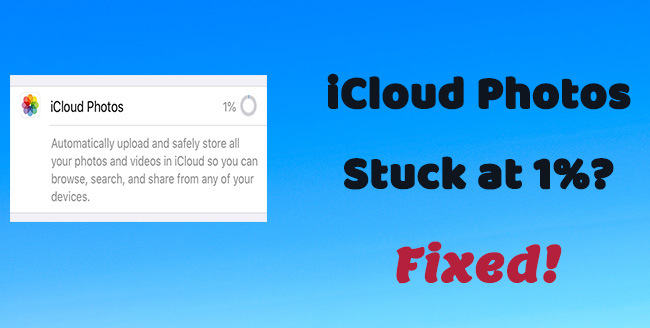 Part 1. Why Is My iCloud Photos Stuck at 1%?
iCloud Photos is surely a useful feature that lets you view and share your photos easily. Yet it may doesn't work properly and stop syncing photos at 1 percent. There are a few reasons that can explain this issue.
The uploading process would be disrupted if your device is connected to poor Internet.
Insufficient iCloud storage is another possible reason that might halt the uploading process of iCloud photos.
If your iPhone enters low battery power mode, iCloud Photos is not able to automatically upload all your photos and videos.
There are glitches in your iOS system, which affect the normal use of iCloud Photos.
Part 2. Fix iCloud Photos Stuck at 1 Percent
It is not that hard to bring your iCloud photos back to normal. Here are the top tips that can be used to fix this issue.
2.1 Check Internet Connection
The first solution you can try is to check the Internet connection of your iPhone. It is advised to upload photos and videos to iCloud with a strong WiFi connection. To ensure you are using a stable network, you can go to Settings → WLAN. Then choose a strong network and gain access to it.
2.2 Check iCloud Storage
As well as poor Internet connection, insufficient iCloud storage can also pause the downloading process of iCloud photos. Since iCloud offers only 5GB of limited memory for free, it's possible that the issue will come out when you exhaust the storage. Hence, you can check iCloud storage and delete some unimportant files to increase additional space. Or you could buy more space to store your data.
Step 1: In Settings, click on Apple account name.
Step 2: Choose iCloud on the next account screen.
Step 3: You'll see the rest of your storage space and how much space each file type accounts for. Then you can delete some unnecessary data to extend space.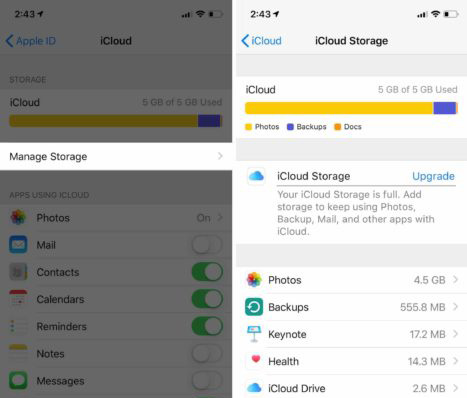 2.3 Disable Low Power Mode
Low power mode is especially handy to save iPhone battery by turning off power-consuming applications and functions. If this feature is enabled on your iPhone, there is a high possibility that your iCloud photos would get stuck at 1 percent. Therefore, you need to sync your photos when iPhone's battery is adequate and turn off low power mode. Just go to Settings → Battery, and you'll see Low Power mode. Toggle that feature off.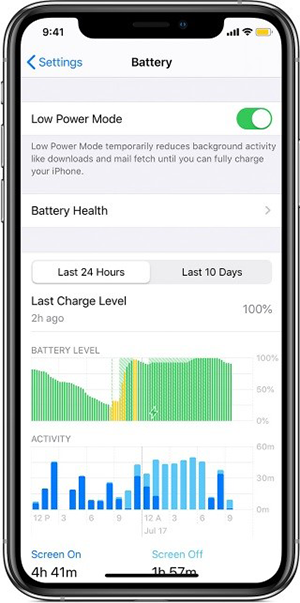 2.4 Optimize iPhone Storage
If your iPhone storage is insufficient, you will likely run into situations like iCloud photo upload stuck at 1 percent. You can turn on Optimize iPhone Storage to save more device space. The process is simple. You need to head to Settings → Photos. Then locate Optimize iPhone Storage and enable that option.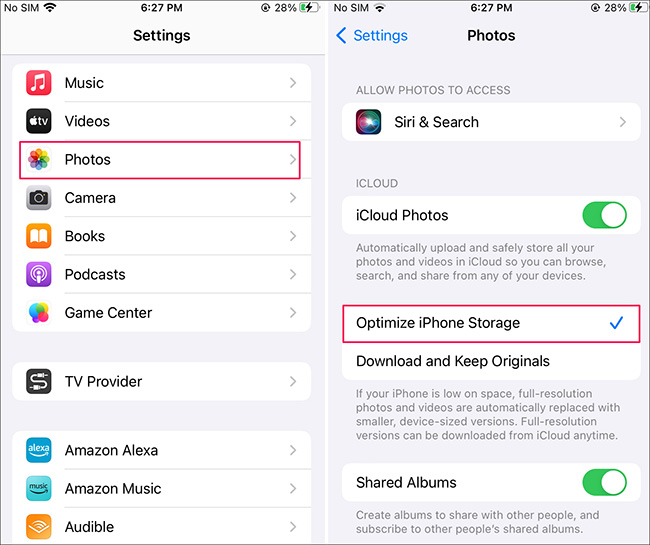 2.5 Re-enable iCloud Photos Library
There is another way to stop iCloud photos from keep showing 1 percent. You can disable and re-enable iCloud Photos to see whether the problem is fixed. To do that, you can follow the steps below:
Step 1: Open Settings app and click your account name.
Step 2: Choose Photos. Then turn iCloud Photos off on the next screen.
Step 3: After that, restart your iPhone and then turn on iCloud Photos again with the same steps as before.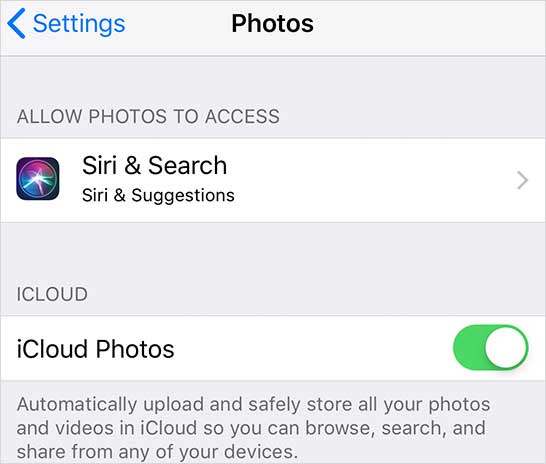 2.6 Log Out iCloud Account
Sometimes logging out iCloud Account from your device can fix iPhone iCloud photos stuck at 1 percent. It is because there might be a minor bug from your iPhone connected to iCloud account. To sign out of iCloud account, you can navigate to Settings → System Preferences → iCloud → Sign Out. Then you can sign in account on iPhone you are currently using and upload your photos to iCloud again.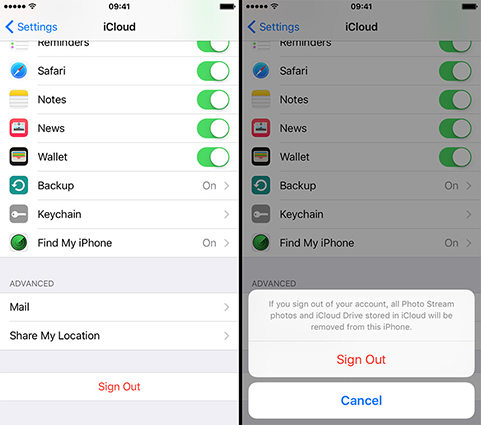 2.7 Update iOS
Updating iPhone software is beneficial for protecting your device and personal data. More importantly, it can fix some random and frustrating bugs with ease. If your iCloud Photos fails to sync your photos and videos, why not try update your iPhone to solve this annoying issue? You can check the update by going to Settings → General. Then tap Software Update and wait for the detecting result. If there is a new update, click Download and Install.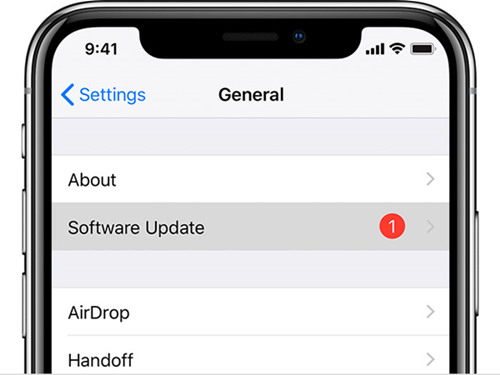 2.8 Fix iOS with Joyoshare UltFix
In all potential reasons to fix iCloud photos error, don't lose sight of this one: iOS glitches. So if that's the case, you'll need a professional iOS system recovery tool to get your problem solved. Joyoshare UltFix is a master in fixing iOS system issues, and it can handle more than 150 iOS problems quickly and easily. With it, you can solve uploading to iCloud paused, iCloud photos stuck issue, and much more problems in the easiest way. More than that, this powerful tool will protect your data completely and won't cause any data loss. You can feel free to fix various software issues anytime, anywhere. Joyoshare UltFix also works well with the latest iOS 17 beta and iPhone 14 models.
Main Features of Joyoshare UltFix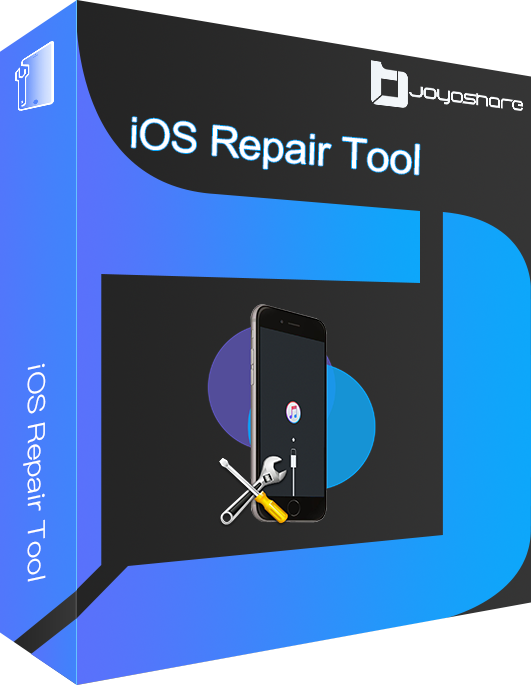 Fix iCloud photos Stuck at 1 Percent with no data loss
Dual repair modes to cover more possible iOS problems
One easy click to enter and exit recovery mode for absolutely free
Support updating and downgrading iOS 17 bate, resetting iDevices, etc.
Step 1

Start Joyoshare UltFix and Connect iPhone to Computer

Download, install, and start Joyoshare UltFix on your desktop. Connect your iPhone to the computer and click iOS System Repair on the software's main interface. Then you'll see different types of iPhone system issues presented on iPhone and choose Start.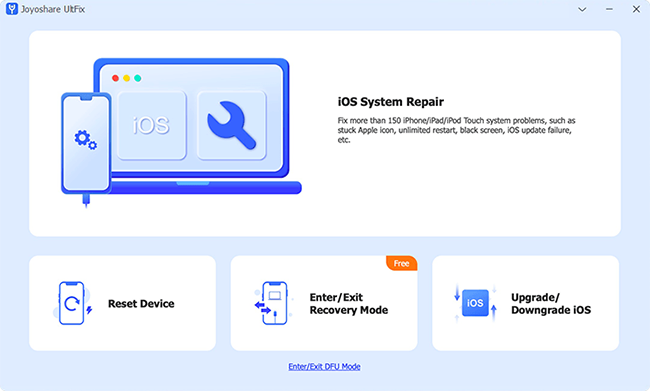 Step 2

Select a Mode

As mentioned before, this repair tool offers dual modes that perform respectively. Standard Repair is the best option in most cases to deal with common iOS problems, while Deep Repair is used to fix more complicated problems. It is appropriate to choose Standard Repair mode to resolve iCloud photos backup stuck at 1 percent with no data loss.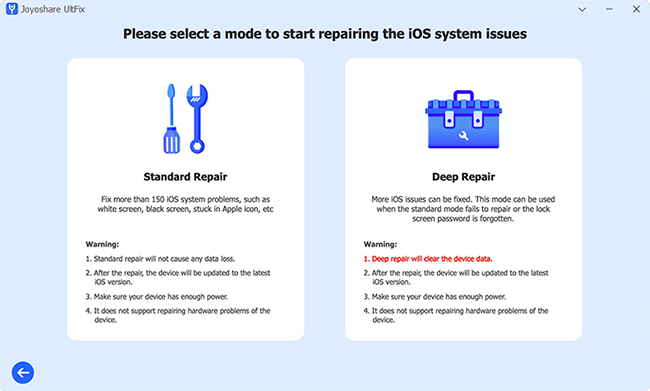 Step 3

Download Firmware Package

Joyoshare UltFix will detect your device's basic information, such as model, firmware version. You are required to check the information and adjust it manually if it's not correct. Then click Download button to get the firmware package.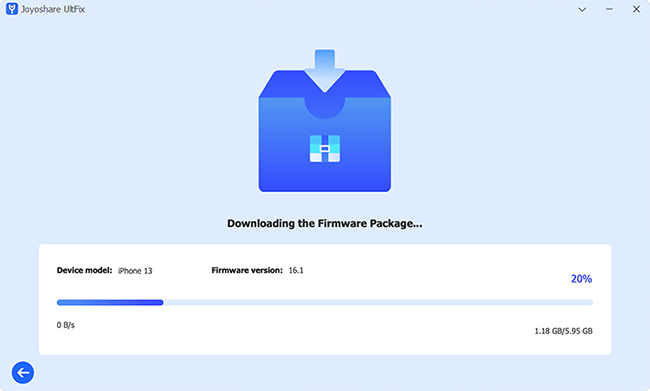 Step 4

Fix iCloud Photos Stopping Uploading at 1 Percent

After downloading, you can begin to fix the problem with a simple click on Repair. The software will unzip the firmware package and fix iOS problems in several minutes. When the standard repair finishes, you can check whether your iCloud Photos behaves normally.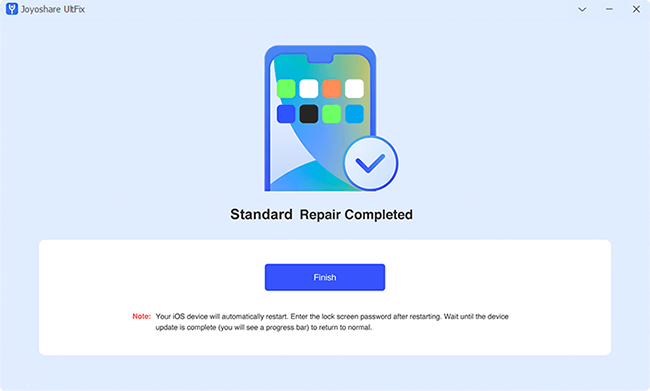 2.9 Factory Reset iPhone
Not a huge amount recommending the last way to resolve iCloud photos stuck issue, unless you have exhausted all methods above. Factory resetting iPhone will clean all your data on your device. If you want to give the method a try, you can back up all your data in advance.
Step 1: Open Settings app on your Home page and tap General.
Step 2: Scroll down your screen and click Transfer & Reset iPhone.
Step 3: Tap Erase All Content and Settings on the bottom of your screen. Then enter your password to confirm your operation.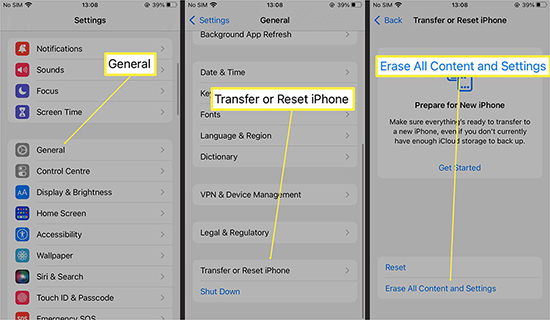 Part 3. FAQs of iCloud Photos Issue
Q1. Why it takes so long to upload photos to iCloud sometimes?
A: If iCloud photos sync is taking more time than you expect, you can check whether the Internet is strong and stable. Besides, you need to check whether your iCloud storage is enough to preserve all your photos and videos.
Q2. Can I safely store my photos and videos in any other way?
A: Another feasible and secure way to store photos and videos is using iTunes. To do that, you need to run the latest iTunes on your computer and connect your iPhone to the computer. Then go to iPhone icon → Photos → Sync Photos.
Q3. Will my photos be deleted if I disable iCloud?
A: You won't lose any photos when you turn off iCloud. And you need to log on to iCloud again to get those photos. However, these photos can only be stored for 30 days if you keep shutting off this service.
Part 4. Conclusion
Up to here, we've seen how to fix iCloud photos stuck at 1 percent. It might be caused by insufficient storage, low power battery, or other reasons. We need to resolve the problem based on the actual situation. I hope these 9 viable methods could help you in a quick time. If you have any doubts or questions, please use the comments below to let us know.