Q: "When in Safari, My iPad suddenly scrolls around a website as if I were touching the screen (I'm not), and then will randomly open up a page as if a hyperlink had been touched. It's also done this inside of a couple of apps." – From Apple Community
It's definitely an annoying thing to face iPad ghost touch when you are browsing an attractive essay in Safari or just running over some interesting posts on Instagram. This error often takes place while iPad screen moves on its own or launches apps optionally without any touch from people. It is usually called false touch or ghost typing. Actually, there are a lot of people complaining that they have come across this problem in Apple Community. However, there is no need to worry if you are hassled by it as well. In this article, you will get assistance and fix the problem easily with 7 listed effective solutions.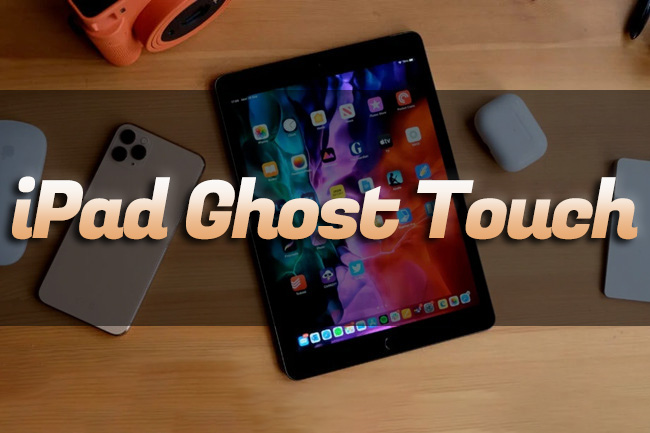 Part 1. Why Does iPad Ghost Typing Occur?
There are various factors possibly making your iPad move on its own. Normally, it often happens when there are scratches or something dirty on the screen of your iPad. In such cases, iPad will mistakenly think that users are touching and operating it. Furthermore, the malfunction with browsing history and downloads will result in this issue as well. Moreover, although there is little possibility, malware is also one of the causes. For better understanding, I list some possible reasons below:
● Dirty iPad screen
● Malware attack
● Stuck in browsing history or downloads
● Application errors or system glitches
Part 2. How Can Ghost Touch iPad Be Fixed?
Method 1. Clean iPad Screen
First and foremost, what you should do is check your iPad screen. Once there is any water or stain on your iPad, you can use a clean microfiber or lint-free cloth to rub away the dirt in time. More importantly, always keeping the screen of any mobile device clean and intact is beneficial for the device. But remember to turn off the device before you begin to clean your iPad screen.
Method 2. Restart Your iPad
This solution can help a lot in troubleshooting some minor technical problems. Although it seems to be simple, it can free up many temporary memories and stop malware by forcing to close all apps. All in all, there is no harm to try this simple method when you come across such system issues.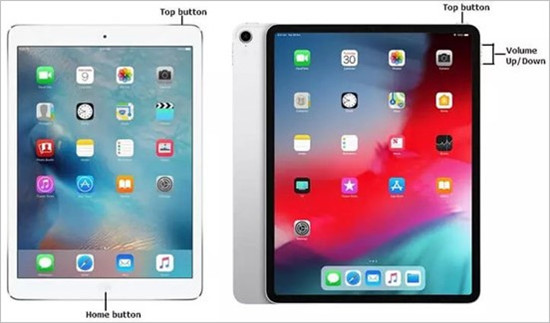 For iPad with Home button:
● Press and hold the Power button and release it until the power-off slider appears. Drag the slider and wait for 30 seconds. Then press and hold the Power button to turn on your iPad.
For iPad without Home button:
● Press and hold the Volume Up button or Volume Down button alternatively. Then hold the Power button and drag the sliders to turn off your iPad. Similarly, press and hold the Power button until the Apple logo appears.
Method 3. Force Restart Your iPad
Forcing Restart iPad is often the quickest and simplest solution to fix most basic errors like iPad keeps ghost typing. In this process, corrupted content and malware attacks can be eliminated. There are different procedures according to different models.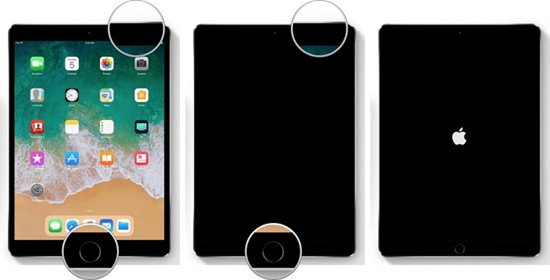 For iPad with Home button:
● Press and hold the Power button and the Home button at the same time until it forces restart successfully. When you see the Apple logo, you can release both buttons.
For iPad without Home button:
● Quickly press the Volume Up button and then press the Volume Down button swiftly. Finally, hold the Power button and release it once your iPad turns on.
Method 4. Update iPadOS System to the Latest Version
As the newest iOS/iPadOS version is designed to fix errors and bugs in the previous operating systems, upgrading your iPad to the newest iPadOS version may fix this issue. Open Settings on your iPad and tap on the General tab. Then find the Software Update option and choose Download and Install.
Method 5. Apply Professional iOS System Recovery Tool
Aside from the mentioned fixes, you can repair the error with the help of third-party iOS system repair tool – Joyoshare UltFix. It is dedicated to solving +150 iOS/iPadOS system issues without fear of data loss. It features dual repair modes, including standard mode and advance mode. They are used based on the severity of problem you face. Standard mode can repair nearly all system errors easily without restoring your device. Advance mode is designed to fix more complex and difficult problems while it will restore your device to factory setting and eradicate your data.
Key Features of Joyoshare UltFix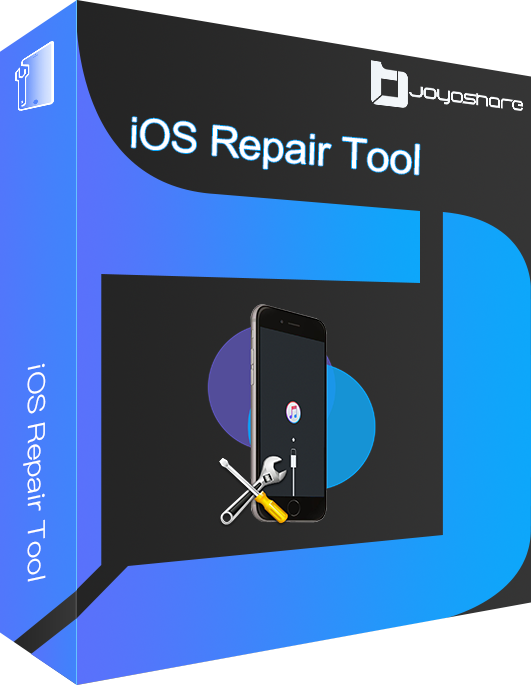 Repair numerous iOS/iPadOS issues effectively, including ghost typing on iPad
One-click option to freely enter and exit recovery mode
Support all models of iPhone, iPad and iPod touch
All repairing processes can be completed within three steps
It is easy to operate for all iOS users with no foundation of computer knowledge
Step 1

Connect Your iPad to Computer

Install and launch Joyoshare UltFix on your computer. Connect your iPad with a genuine USB cable, choose the "Enter Recovery Mode" option and then click on the "Start" button.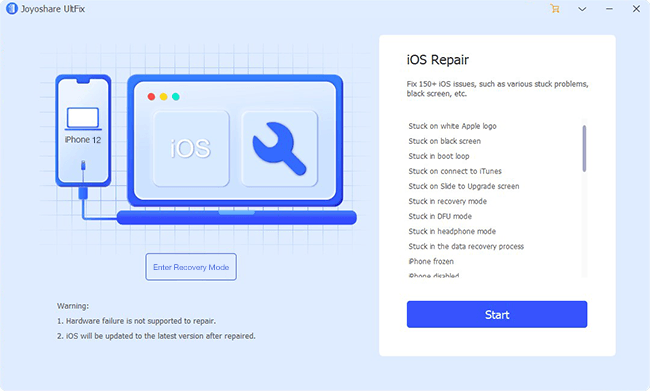 Step 2

Choose Standard Mode

The standard mode is enough to repair this issue. Hence, in consideration of protecting data, select "Standard Mode" directly. By the way, you can alternatively decide to enter recovery mode or DFU mode by following the instructions at the bottom of the software interface. Then hit on the "Next" tab to enter the next step.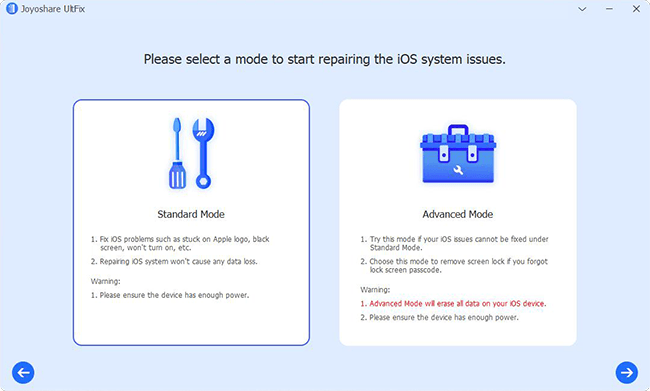 Step 3

Download the Firmware Package

Some device information will be shown on the interface. Check whether the device information is correct and click the "Download" button to download the matching firmware package. Wait a few minutes to verify the firmware package.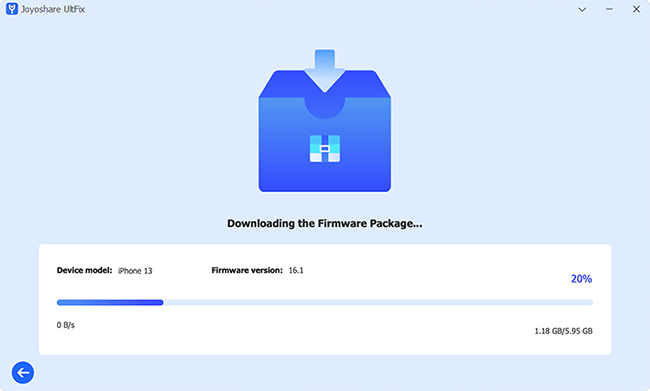 Step 4

Fix iPad False Touch Perfectly

Finally, this issue can be easily repaired by clicking on the "Repair" button. Then this tool will unzip the firmware package and repair the system issues automatically. In addition to this error, bricked iPad also can be fixed easily. After a few minutes, the "Done" button will appear on the interface, and you can check the situation of iPad.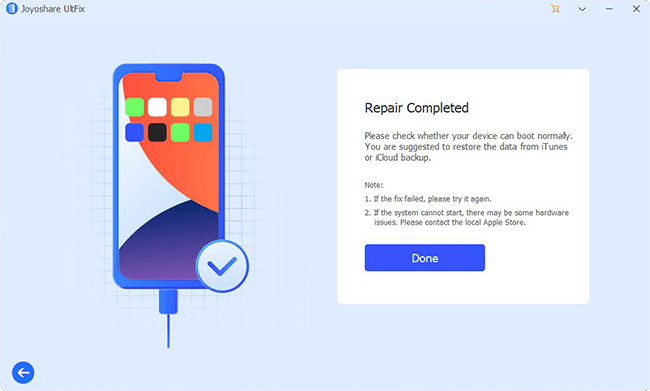 Method 6. Factory Reset Your iPad (Data Loss)
This solution may also take effect in this kind of error. However, it will erase all contents and settings stored on your iPad. So, consider it carefully before you restore your iPad to factory setting. You'd better back up your files in advance.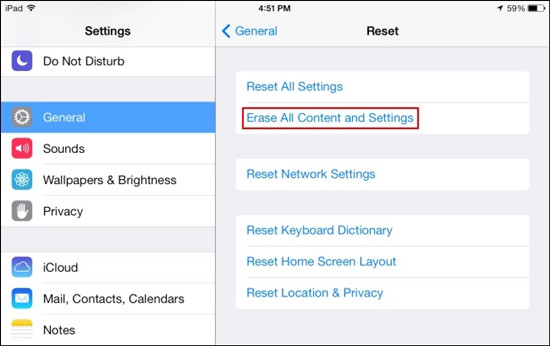 Step 1: Open Settings, scroll down, and tap on General tab. And then click on the Reset option.
Step 2: Click the Erase All Content and Settings button. Enter your Apple password to proceed to the next step.
Step 3: Run your iPad and confirm the situation.
Method 7. Restore Your iPad via iTunes (Data Loss)
Furthermore, restoring your iPad via iTunes is a good choice to fix fundamental system errors. Likewise, you will lose all data in your iPad. Hence, you can back up your iPad in iTunes first. Make sure you have the latest version of iTunes..eps are presented below: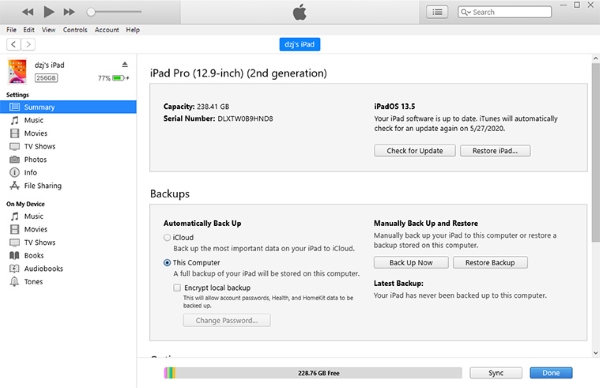 Step 1: Run the newest version of iTunes on your computer and connect your iPad with computer.
Step 2: Click on the device icon, select the summary tab and then click "Back Up Now" option. With this step, you can recover your data after restoring.
Step 3: After finishing backing up, hit on the "Restore iPad…" option. Then click "Restore Backup" button.
Part 3. Conclusion
After reading this article, you should have a clear understanding on how to fix iPad ghost touch and ghost typing. All of these 7 methods can help a lot in solving the error. But in the long term, only with Joyoshare UltFix you can tackle this problem permanently. If none of these methods can fix your trouble, what you can do is contact Apple support center to seek help. At last, we sincerely hope that your trouble can be fixed with these 7 helpful methods, and your iPad will get back to normal.