Have you encountered this situation where your iPhone died and won't turn on while charging? This usually happens in the hot summer when your iPhone is easy to become overheating while charging. Meanwhile, when the temperature is too low, your iPhone is hard to charge and always died outdoors. Apart from the influence of temperature, there are other causes leading to this error. To know what they are and how to fix it, you could try to read this article. The answers are listed clearly.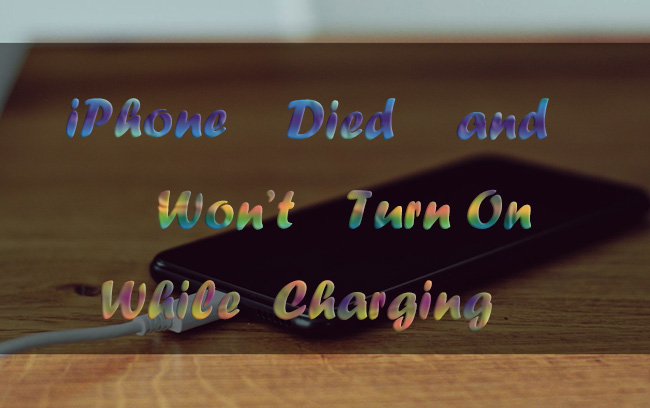 Part 1. Why Won't iPhone Turn On While Charging
Reasons for iPhone being unable to turn on while charging consist of two aspects – software glitches and hardware errors. Basically, the latter is the main cause and you should check it carefully.
iOS system problems.
A dead battery or unhealthy battery.
iPhone charging accessories are stuck with dust or they are broken.
Something is damaged on iPhone, such as the Power button, screen, and logic board.
Part 2. Simple Methods to Repair Dead iPhone
2.1

Force Restart iPhone

It is difficult to exclude the possibility that your iPhone is stuck in DFU mode, your screen is black of death, or it falls into other system glitches. Thus, the easiest way is to force restart your iPhone.
iPhone 8 or later: press and release the Volume Up button, and then press the Volume Down button and release it immediately. Next, press and hold the Side button until you see the Apple logo on the screen.
iPhone 7/7Plus: simultaneously press and hold the Volume Down button and the Side button, and let them off until the Apple logo occurs.
iPhone 6 or earlier: press and hold the Home button and the Power button at the same time until the Apple logo appears.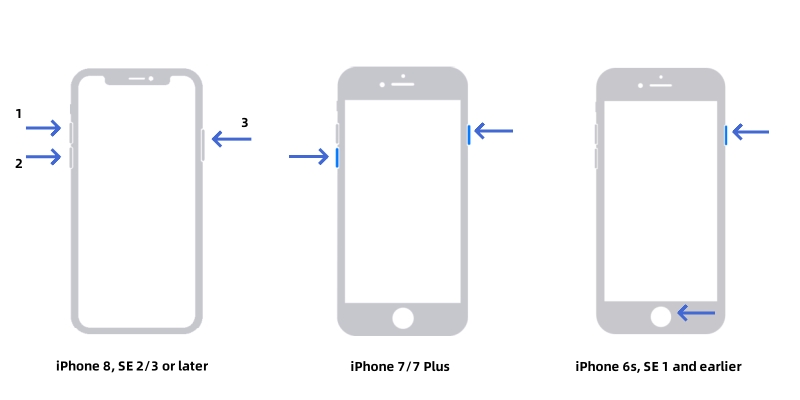 2.2

Charge iPhone for a Longer Time

If you ensure that your iPhone runs out of battery because of the weather or you are not sure if your battery health is fine, just keep charging your device for a longer time, let's say more than half an hour. After that, you could go to check if it can be turned on. When it ends up poorly, it would be better to do other solutions.
2.3

Check All Accessories

As mentioned before, problematic accessories could be the culprit. Hence, you should check all of them one by one. Clean up your charging port and cable to make sure that they are not clogged with dust or debris. The charging port on your iPhone needs to be cleared as well. And you could charge your iPhone with another charging cable to see if the problem is solved.
2.4

Restore iPhone

When the charging accessories work well, you could connect your iPhone to your computer and try to restore it. Once your iPhone turns on after restoring, your system glitch is repaired. However, if it is still unresponsive, it could be concluded that there is a hardware problem with your iPhone. Therefore, open the latest iTunes on your computer, find your iPhone icon if it is detected with no problem, and click on the Restore iPhone button. In case it fails to be recognized, put your iPhone into DFU mode or recovery mode to continue the steps.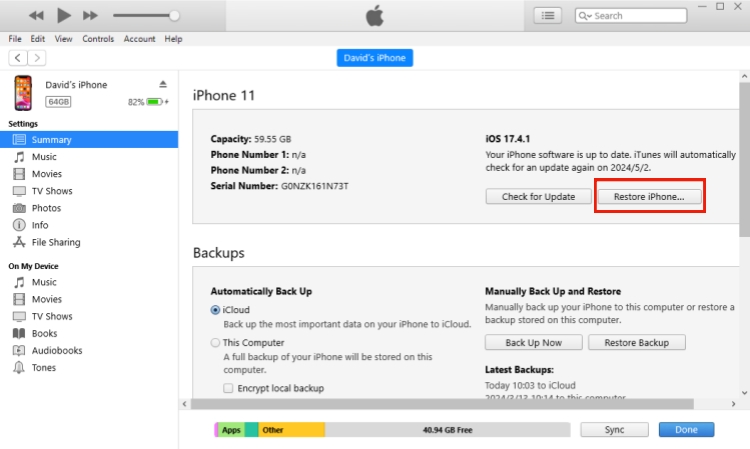 2.5

Repair Hardware Glitch on Apple Store

It is possible that your Power button, Home button or other buttons are broken. Even the screen or logic board on your iPhone are damaged by water or other stuff. In this case, you have to go to the local Apple Store and ask the servicer to see if it is true. Then, you could choose to repair your hardware problems.
Part 3. Optimal Tool to Fix iPhone Died and Won't Turn On While Charging
When it is confirmed that the software error is the real cause, you could use Joyoshare UltFix to repair the system issues and fix your iPhone won't power on while charging. As a professional system recovery tool, Joyoshare UltFix provides standard repair mode helping users get rid of software glitches without losing data, which in the meantime guarantees a high rate of success. No matter the newest iPhone 15 or the other old models, no matter the latest iOS 17 or the previous versions, this program has the capability to support them all.
Main Features of Joyoshare UltFix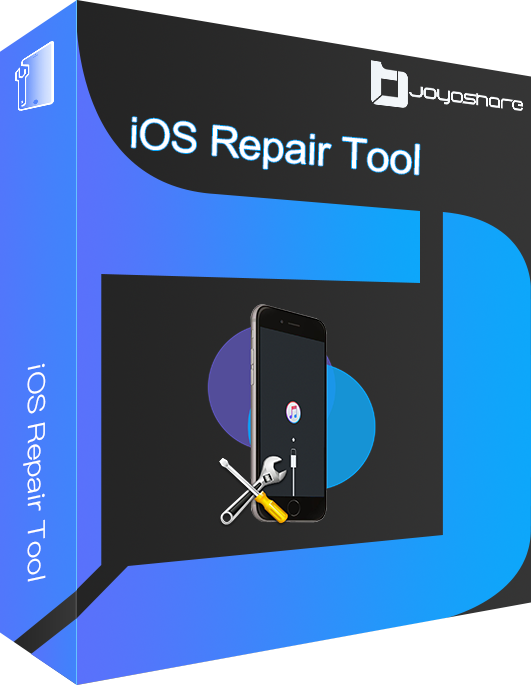 Fix iPhone charging screen with no data loss
Enter and exit recovery mode for free
Compatible with iPhone/iPad/iPod touch/iOS/iPadOS/tvOS
Reset Apple devices and downgrade iOS versions
Step 1

Plug into Computer and Enter iOS System Repair

Install and launch Joyoshare UltFix on your computer, and plug your iPhone into it. Then, enter iOS System Repair section on the main interface and click the Start button.

Step 2

Select Standard Repair

Standard repair is more recommended as it will preserve your data well. If your iPhone is detected successfully, choose this module and go to the next step. If it cannot be recognized well, follow the on-screen guide to put your iPhone into DFU mode or recovery mode.

Step 3

Download and Verify Firmware Package

Check and confirm the device information is correct, and click on the Download button to get the firmware package. After its verification, you will be led to the last step.

Step 4

Repair Dead iPhone

Click the Repair button to start repairing your iOS system. Once the whole progress finishes, your device will turn on again. But you still need to check if it can charge, otherwise, the hardware might be damaged.
Conclusion
Your iPhone died and won't turn on while charging? Do not be anxious. This article explains the reasons comprehensively so that you can troubleshoot the exact one conveniently. When this problem results from a software issue, Joyoshare UltFix is ready to give assistance to you. After following the methods to inspect the accessories and hardware problems, you could determine whether to go to Apple Store asking for help. If you have other questions about this issue, leave your comment and let us know.