Q:"Black screen, but phone still working. About month ago, half of my screen suddenly became black—bottom half. After hard-reset, everything was alright, like always. Today i made an update to newest ios, phone worked fine for few hours. And my problem is back, permanently. Almost whole screen is black again, but i still can operate it (which isn't important, because i can't see anything). Is it 'mechanical' problem or something with software? Is there any 'home' solution? thanks in advance for any help." – From Apple Community
The iPhone's excitement is immense as it brings spectacular and mesmerizing features. Unfortunately, the excitement might get short-lived if you encounter an issue such as iPhone black screen but still on mentioned above. Like other Apple users, you probably can't figure out exactly why or what to do on your own. But as a matter of fact, this issue happens to different devices, covering iPhone 11, iPhone 12, iPhone 13 and iPhone 14, reported by users in communities or forums frequently. If you're having a headache about it, stop now. The good thing is that we're about to reveal the 6 spectacular ways to get the issue sorted.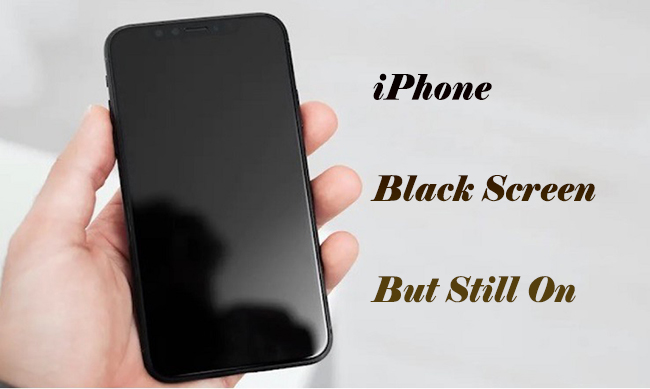 Part 1. Why Is My Phone Working but the Screen Is Black?
Encounter with black screen on iPhone but still works? This is undoubtedly annoying but you have to understand a little bit about the reasons behind this chaos. Here are some collected by us, which could end up prompting this issue.
1. Software Issues
The software issues like malware program attacks, iOS system malfunction, and app crashes could become the main culprit behind this troublesome issue.
2. Hardware Issues
If the iPhone's screen got damaged or you accidentally dropped it into water, some hardware issue or physical damage could also emerge, like LCD screen is loose or components are disconnected well.
3. iOS Software or App Bugs
An incompatible iOS software, old iOS version, or problematic app can bring potentical bugs and errors, making iPhone screen display issue.
4. Low Battery
If the battery of the iOS device is on the low side, it could end up showing a black screen but working still.
Part 2. 6 Fixes to iPhone Screen Is Black but Phone Is On
1. Charge Your iPhone
If you have used the battery for a long time without replacement, the battery life will eventually decrease. It implies that your iOS device might get turned off despite showing a 1 to 20% battery. This factor might also prompt iPhone on but black screen shows. Thus, whenever the issue pops up, you'll need to put the iOS device to the charging port and initiate charging the mobile for about 2 hours.
2. Force Reboot iPhone
iPhone screen is black but on? If this phenomenon continues, another way is to force reboot the iOS device. Doing so assists the iPhone in fighting the potential software glitches creating the issue you've been dealing with. Here's how to force reboot your iPhone depending on the different models.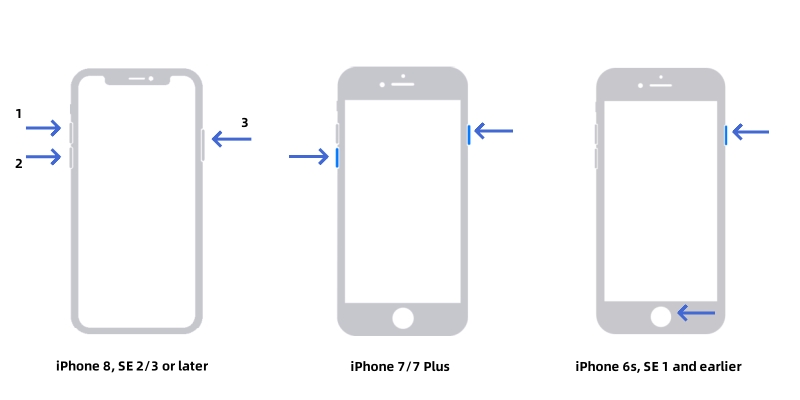 iPhone 8 or Later Versions: To begin with, you'll need to press and release the iPhone's Volume Up button. Next, press and release the iPhone's Volume Down button. Followed by that, hold the Side button and leave it when the Apple logo makes its presence felt.
iPhone 7/7 Plus: Press and hold the device's Volume Down and Power buttons, then leave them upon seeing the Apple logo on screen.
iPhone 6s or Earlier: Press and hold the Power and Home buttons simultaneously. Leave both buttons when the Apple logo comes out.
3. Repair iOS System with Joyoshare UltFix [No Data Damage]
If the above methods don't assist you in getting out of the situation where iPhone is on but screen is black, you can go for the third-party software - Joyoshare UltFix. The best thing about this wonderful iOS problem-solving tool is that it doesn't cause data loss while ripping apart the 150 + iOS issues, such as iPhone screen goes black during call, black screen with spinning wheel, device shows Apple logo then becomes black, etc. With the highest success rate and eye-catching user interface, Joyoshare UltFix must be your top priority while fixing any iOS-relevant issues. It also does more than you can think, including exiting recovery mode free, downgrade & upgrade iOS, reset device, and more.
Main Features of Joyoshare UltFix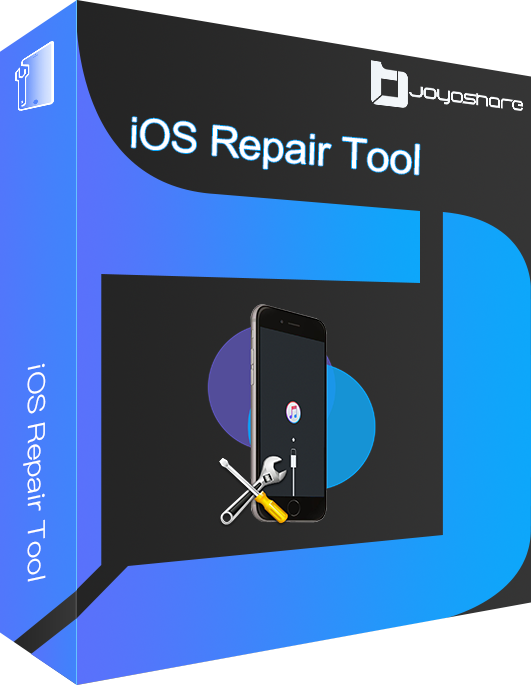 Fix iOS device black screen whenever possible
Support repairing 150+ iOS system without losing data
Upgrade and downgrade your iOS version easily
It's free to exit and enter recovery mode with one click
Compatible with nearly all iOS devices as well as versions
Dive into the detailed guide below to learn how to fix your iPhone black screen but working issue through Joyoshare UltFix iOS system recovery.
Step 1

Connect iPhone with Black Screen to Computer

Launch Joyoshare UltFix program and in the iOS toolkit, find iOS System Repair section. Click on it and then hit Start button.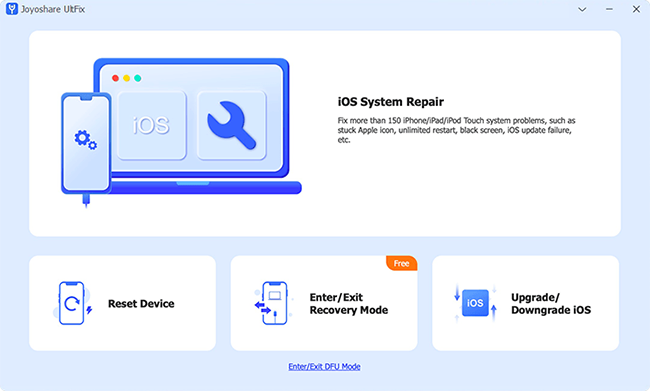 Step 2

Choose Standard Repair

Select the Standard Repair mode, which repairs your iPhone black screen without data loss. One thing to note is that you will have to manually put device into DFU or recovery mode if it's not detected.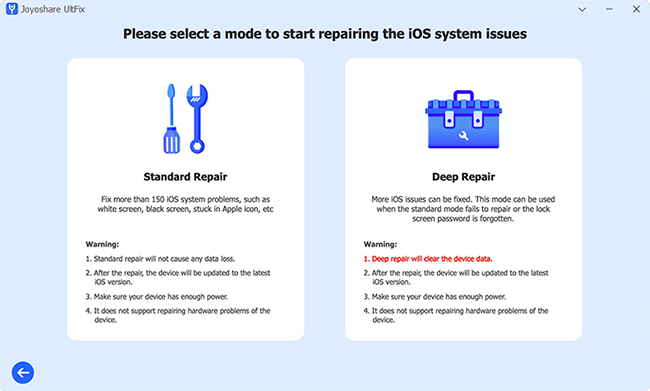 Step 3

Download Firmware Package

After confirming the information about the connected target iPhone device, you'll need to hit the Download button to get the latest firmware package downloaded.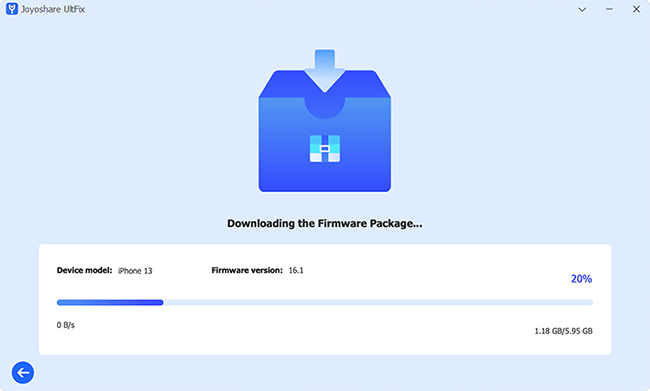 Step 4

Repair iPhone Black Screen but Still On

Click on the Repair button and fix your iOS system quickly. Keep your iPhone connected and wait for the repair process coming to end. When it restarts, your screen can be on for you to see and tap on.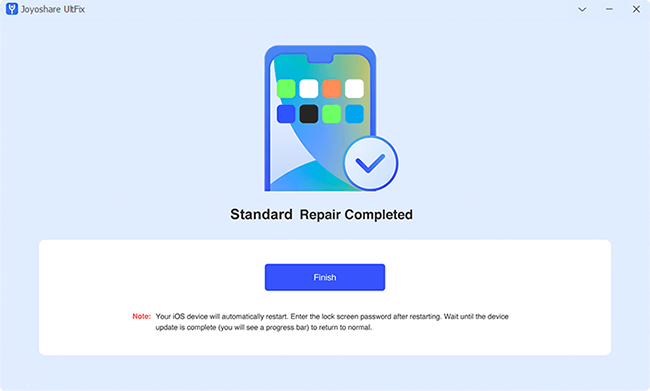 4. Restore iPhone in iTunes
You can also get rid of your issue by restoring the iPhone through iTunes. Unfortunately, opting for this way will cause important data loss, but you can back up the data before looking at it this way. Here are the step-by-step guidelines to restore an iOS device via iTunes.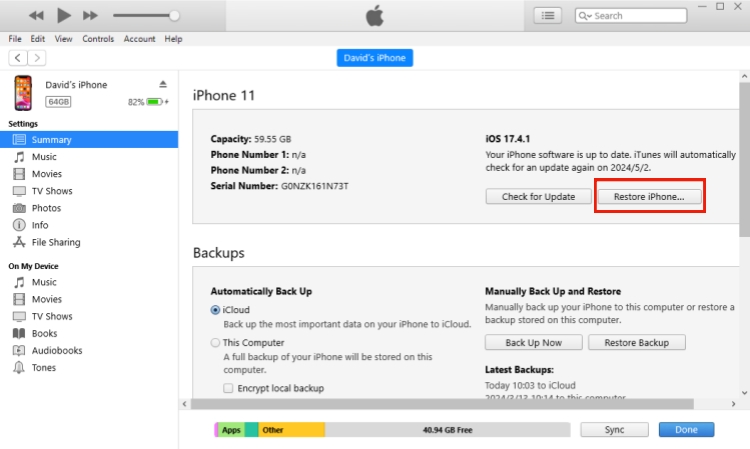 Step 1: Launch iTunes on the computer before connecting the iPhone to the computer. Once iTunes detects the iOS device, click the iPhone icon.
Step 2: Have a click on the Summary button and hit the Restore iPhone icon to get the iOS device restored courtesy of iTunes.
5. Try a DFU Restore
You can fix the major iOS device issues with DFU mode and then restore iPhone with iTunes. Data loss will occur as well and the operation can be a little complex. You should first boot iPhone into DFU mode, afterwards, plug your iPhone to computer. Once you open iTunes and it detects iPhone in DFU mode, it will show a pop-up allowing you to click "Restore". Finish all operation by following the on-screen prompts.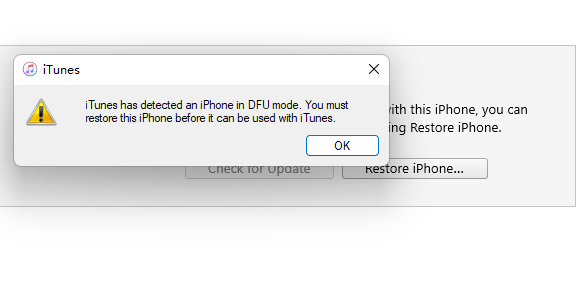 6. Contact Apple Support
Contacting Apple support is most recommended, provided you don't find how to tackle the iPhone black screen but still functioning issue. After visiting Apple Support's official website, you can tell them about what happened to your phone, what actions you made and the device current situation.
Part 3. FAQs about Black Screen on iPhone but Still Works
Q1. Can a black screen on an iPhone fix itself?
A: The black screen of death doesn't get solved automatically. Instead, you'll need to force reboot the iOS device or charge it to tackle the scare.
Q2. What causes the black screen of death?
A: Software issues, hardware issues, outdated iOS version, and low battery percentage might be the main culprit behind the black screen display issue.
Q3. What to do when my iPhone screen goes black but is still on?
A: If your iPhone screen goes black despite the iPhone remaining turned on, you'll need to put the iOS device into the charging port to charge the iOS device. If nothing changes, you can also press the external of your iPhone screen to solve possible hardware issue.
Part 4. Summary
Struggling with iPhone black screen but still on issue is undoubtedly fairly depressing. Luckily, we've listed 6 terrific ways to dismantle the issue with a few clicks. Of all the methods we've reviewed in this guide, Joyoshare UltFix emerges as the most recommended option. It allows you to handle with 150+ iOS device issues without removing the important data and offers the highest success rate.