Q:"Has anyone else ever has a problem with Hulu being unable to connect on Apple TV and give a home zip code with a different IP address? It requires me to log in and reset my home location. I have tried, but it still prompts me that the network connection failed, even though I know the network is strong. Is there any help?" - Jeff from iFix Forum
You are not alone if you run into Hulu not working on Apple TV issue. Recently, many users have argued that they have also been bothered by some issues associated with apps, such as Hulu stops working or Netflix is not working on Apple TV. Sometimes, the trouble is done by this specific application itself or by breakdown with Apple TV. At any rate, the first and most important thing now is to conquer the difficulty. Below are the methods you can take.
Things to Check before Proceeding:
Before proceeding with these solutions to work the Hulu not working on Apple TV problem, please spend a little while on doing the following.
1. The compatibility. Note that Hulu app can not run on all versions of Apple TV. Only on the Apple TV of the fourth generation and later is it in motion. Thus, you should first check if the version of your Apple TV is compatible with Hulu app when such an issue is encountered.
2. If Hulu streaming is down. Suppose you get an error message like "Unable to reach Hulu", "Sorry an error has occurred", "Video no longer available", etc while running Hulu app on your Apple TV, you have to check whether Hulu streaming is turned off. You could check whether a service outage is reported or not with the assistance of the DownDetector site.
Part 1: Fix Apple TV Hulu Not Working without Missing Data
Compared with other approaches, Joyoshare UltFix is by far the best solution to varied Apple tvOS and iOS issues. It is an awfully powerful and handy system recovery tool to assist you in solving a good deal of problems that take place on Apple TV and all iOS devices. Its high success rate and wide compatibility earn a good reputation from a majority of users.
What counts is that Joyoshare UltFix takes two repair modes to fix these issues. Standard mode is applied to repair general system failures without losing data and advanced mode intends to deal with some fearful system problems. Again, the program makes the latest iOS version and nearly all iOS devices wholly compatible with it.
Key Features of Joyoshare UltFix:
Come with two repair modes to fix 30+ system failures
Fix Apple TV issues related to apps without any data missing
Make each supported device into/out of recovery mode freely
Applicable to all iOS devices and every iOS version including iOS 13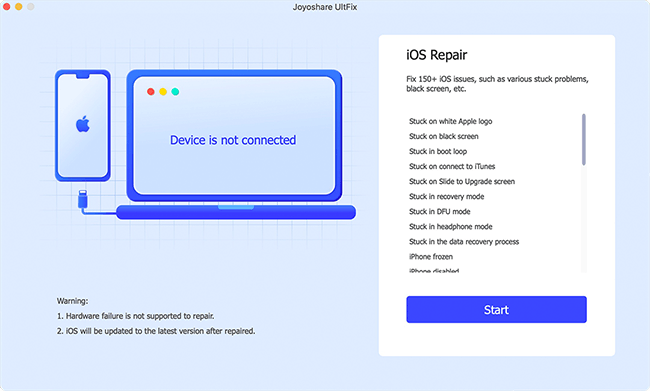 * This tool has removed support for Apple TV and Apple TV HD devices.
If you are being beset with this Apple TV issue, Joyoshare UltFix will get you back. You just need to follow these steps.
Step 1: At first, launch Joyoshare UltFix on your computer and get Apple TV connected to it with a Micro-USB cable. Don't touch "Start" to proceed unless the Apple TV is detected;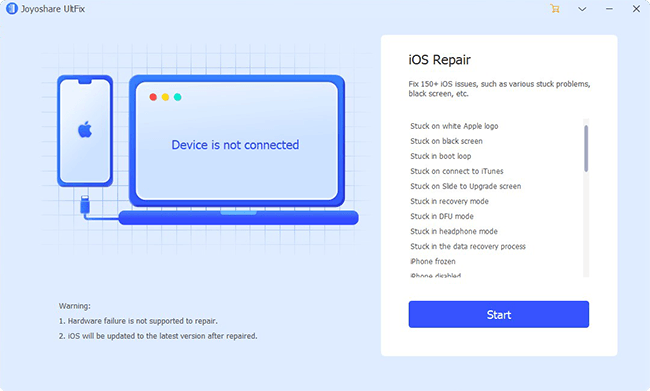 Step 2: In this step, you have to choose a repair mode. Suggest you repair your Apple TV Hulu issue with the help of standard mode lest data should be lost;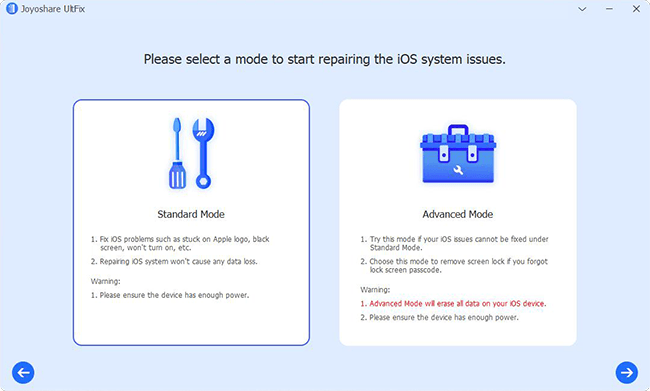 Step 3: Next, click your device model on the screen and you will get into another section that requires you to put Apple TV into recovery mode with the help of the shown instructions. Once done, you can proceed by tapping on "Next";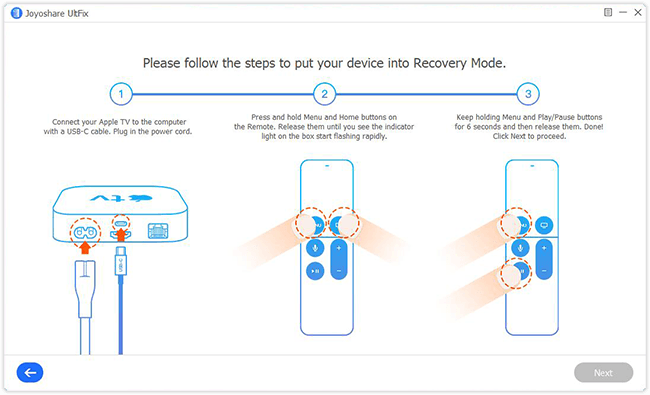 Step 4: Now, hit the "Download" icon to get a new firmware package downloaded and verified after confirming all info of Apple TV recognized by Joyoshare UltFix;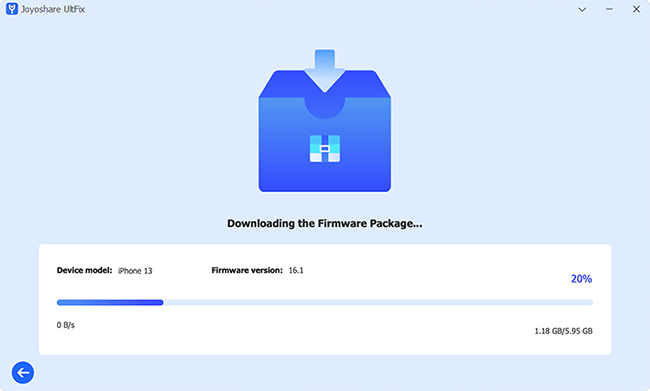 Step 5: The last thing to do is unzipping the firmware package with the "Repair" button. In a short time, Joyoshare UltFix embarks on repairing Hulu not working issue on Apple TV without loss of data.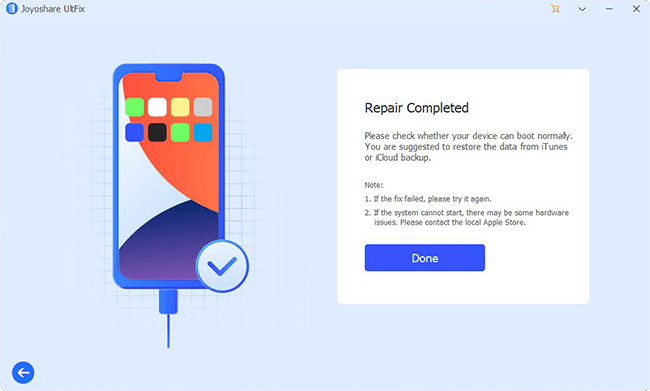 Part 2: Force Close Hulu App
If you are sure that everything is proper on Apple TV, then maybe it is Hulu app itself that generates the problem. To run away from this predicament, force quitting or uninstalling and re-installing Hulu app is the most common method. You can get Apple TV Hulu not working repaired with the steps explained below.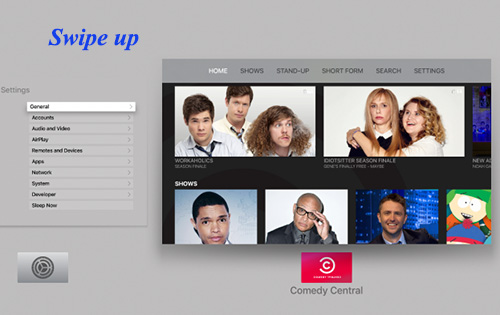 Step 1: Turn on Apple TV if it keeps off;
Step 2: Then, double click the "TV" button on the remote while entering the home screen;
Step 3: You need to swipe right on the Trackpad to locate the Hulu app and swipe up this app to quit it;
Step 4: Finally, on the remote, just touch the "Menu" button to out of the multitasking mode.
Part 3: Update Apple TV
Is it possible that the incompatibility between the Apple TV version and the Hulu app leads to the matter? Absolutely yes, especially after you get an update for the app without updating Apple TV. In this case, making Apple TV updated is the most straightforward approach to settle the Hulu not working on Apple TV problem. Here is how to do it.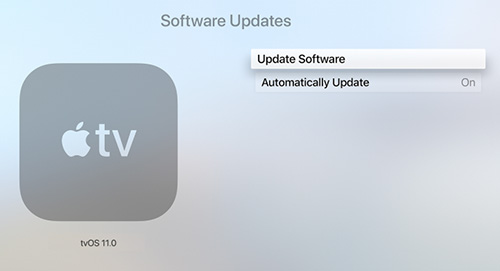 Step 1: To start by going to "Settings" and then to touch "System";
Step 2: Under the maintenance section, choose "Software Updates";
Step 3: If you find an update, click on "Update Software" to download and install the recent version of Apple TV;
Step 4: After that, it is necessary to turn on "Automatically Update". Like this, there is no need for you to manually update next time.
Part 4: Restart Apple TV
Simply restart your Apple TV may quickly remove the trouble you are experiencing. As the Apple TV system reboots, some existing errors that cause Apple TV Hulu app not working issue will be eliminated. If you are confused about how to restart Apple TV, you can go forward as follows.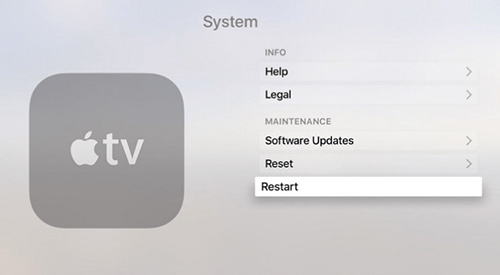 Step 1: Open Apple TV. If you have a remote, you can hold down the "Home" and "Menu" buttons at the same time to turn it on;
Step 2: Afterward, you merely need to go for "Settings" and followed to hit on "System";
Step 3: Among a list of options, just choose "Restart". Wait the Apple TV is restarted. Please test if Hulu app works normally.
Part 5: Turn off Send Data to Apple
If you yet to succeed in fixing Hulu not working on Apple TV, turning off "Send to Apple" is another solution you can consider. Without this feature, Apple TV no longer transmits diagnostic information to Apple while running Hulu. This method is particularly used for the situation where the speed of network is not fast enough to support sending data to Apple. This problem can be done if you proceed as propounds below.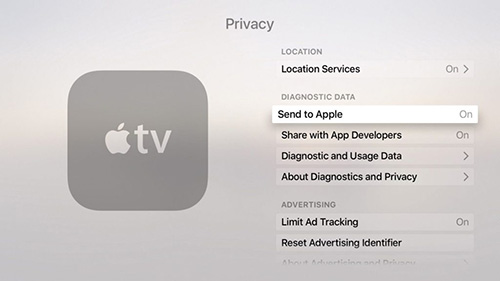 Step 1: To begin with, run Apple TV and enter the "Settings" option;
Step 2: Then, you should opt "General" and followed by "Privacy";
Step 3: Last of all, click "Send to Apple" to toggle it off.
Part 6: Factory Reset Apple TV
Resetting Apple TV is a necessary method to direct the Hulu app not working issue away from you when there is nothing resultful generating from the above. However, a word of caution here is that the option of reset works by erasing all settings and content of your Apple TV and you need to reconfigure all settings like remote, AirPlay, WLAN, etc after a factory reset. So, it is recommended only as a last resort.
To get Apple TV reset: first go to "Settings" - followed by "System" - press on "Reset" and wait the process is completed.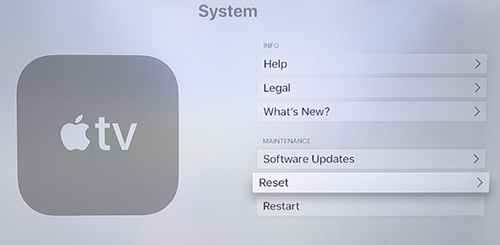 Conclusion
Well, all the above is about how to repair Hulu not working on Apple TV. Not only several basic methods are introduced but also a technical tool called Joyoshare UltFix is recommended in this writing. You can pick an appropriate one for you by going through all these solutions. Please leave a comment here if you have any questions or doubts.