When it comes to technological brands, Apple has, for the longest time, retained the title of being the best in the industry. However, this has not exempted it from facing minor shortcomings here and there. Notably, there have been reports of Apple TV black screen. In case you do not know what this is, it is merely the monitor of your Apple television remains black even after appropriately being switched on. Like any other event, this does not occur naturally because various factors could trigger its occurrence. Therefore, we've put together a list of the five most effective ways to do this below.
Part 1: Use Apple TV System Recovery - Joyoshare UltFix
We can first get assistance from an Apple TV system recovery tool, like Joyoshare UltFix. It is powerful enough to support various types of device models, including Apple TV HD, Apple TV 3rd generation, etc. In addition, it has good performance in repairing diverse system problems for Apple TV, covering Apple TV black screen, Apple TV AirPlay mode cannot work, Apple TV stuck on Apple logo, etc.
What's excellent, Joyoshare UltFix can work for all iPhone, iPad and iPod devices to fix software issues with no data loss. If you want, you can also apply it to reset iDevices or Apple TVs to factory settings without using passcode. There is a free feature that allows you to quickly and automatically enter or exit recovery mode within one click.
Key Features of Joyoshare UltFix Apple TV System Recovery:
Fix Apple TV stuck on black screen without data loss
Work to fix kinds of issues on iPhone/iPad/iPod
Restore iDevices as well as Apple TVs with no passcode
With compatibility to iOS 15 and free exit option for recover mode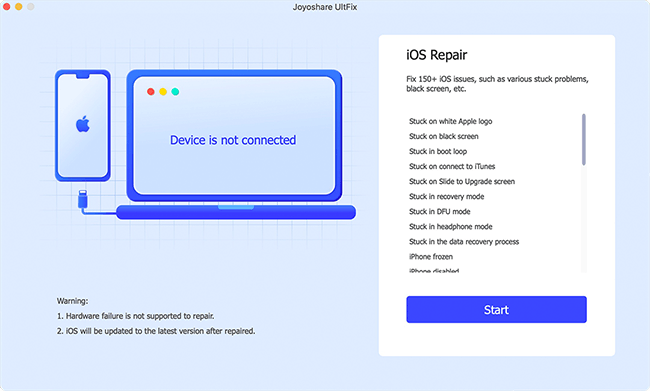 * This tool has removed support for Apple TV and Apple TV HD devices.
Step 1: The first thing to do using Joyoshare UltFix is to download, install and open it on your computer. Then connect black screen Apple TV to the computer using a Micro-USB cable or USB-C cable and press "Start".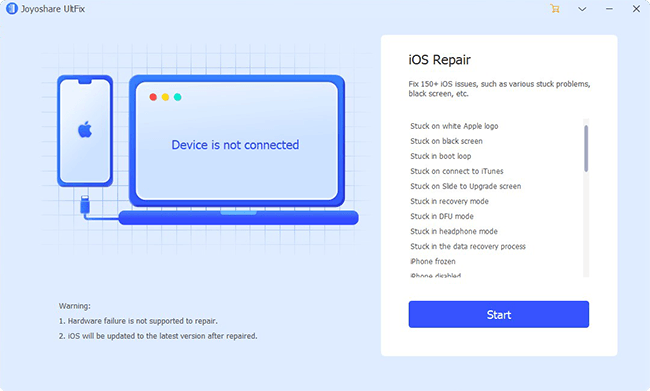 Step 2: Click the displayed 'Standard Mode' section to fix Apple TV problem, which will cause no data loss. After that, you can go on with the "Next" button.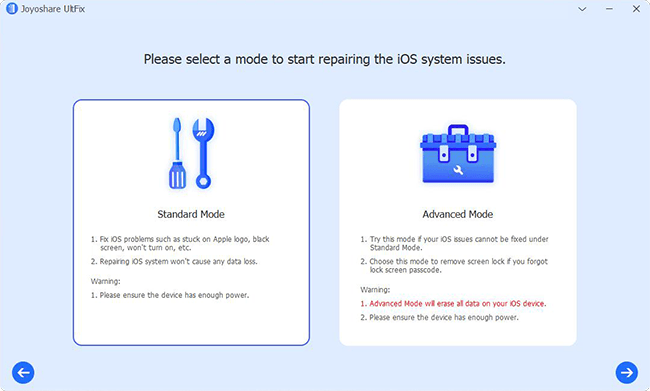 Step 3: Boot your Apple TV to recovery mode by following the steps on screen.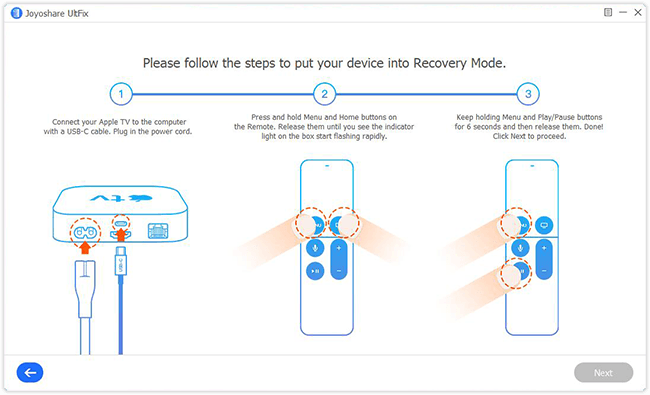 Step 4: Click on the 'Download' button to get the latest tvOS firmware package for your Apple TV and wait for its completion of downloading and verification.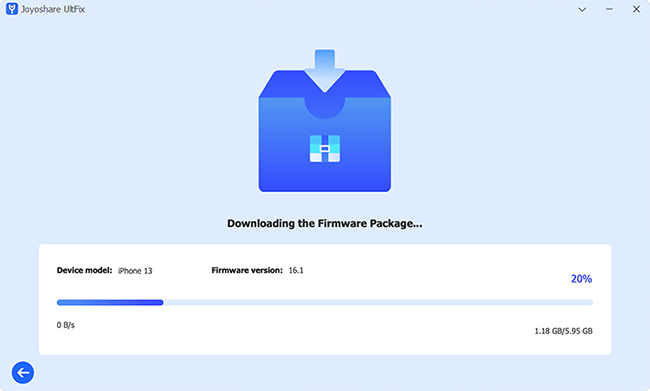 Step 5:It's turn to tap on the "Repair" option to start unzipping firmware package and fixing Apple TV black screen issue.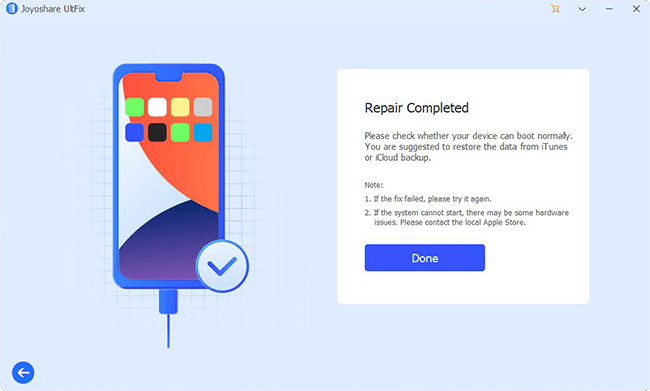 Part 2: Check HDMI Cable and Power Code
Sometimes your HDMI cable as well as the power cord may not be connected properly. Just have a simple look at them: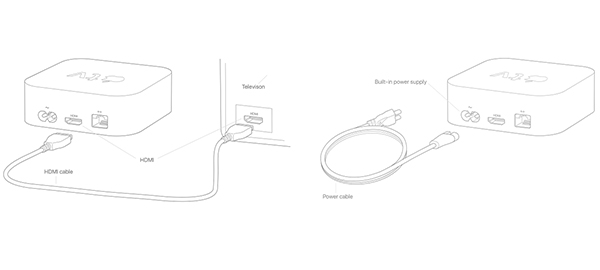 Step 1: This is a 6-step procedure beginning with checking whether your TV is plugged into the power and whether the status light is on;
Step 2: Irrespective of the outcome, wake your TV up using the remote;
Step 3: From here, you need to unplug the power cord connected to your Apple TV and wait for some minutes before re-plugging it;
Step 4: After this, use a distinct power outlet and check;
Step 5: Proceed to check if the power strip is on or not considering you are using a power strip for your Apple TV;
Step 6: Check the HDMI cable connections even when the status light is on, and you are experiencing a black TV screen with sound or without sound and video.
Part 3: Restart Apple TV
By now, you must know that restarting your TV is a solution to most of your TV problems and Apple TV stuck on the black screen is not an exception. Usually, you can go forward to Apple TV "Settings" > "General" and "Restart" to do this job. Besides that, the following method can also prove effective.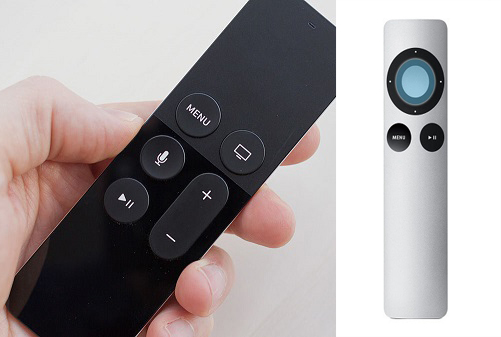 Step 1: Press and hold the screen icon, and the menu button then release once the device lights flash on if you are using the Apple TV remote or Siri remote;
Step 2: If you are using the Apple remote, press and hold the Menu and Down button and release them once the device light flashes on;
Step 3: Unplug your Apple TV from the power source and switch it on directly after a couple of minutes if the two steps do not work (optional).
Part 4: Restore Apple TV
If your Apple TV turns on but still shows nothing, you'd better reset it to factory settings. Here're two different methods to do it, separately using Apple TV and iTunes. You can refer to all and select the suitable one.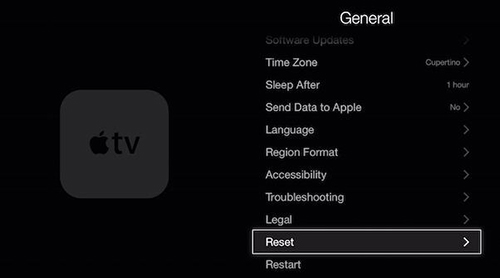 Step 1: Go to "Settings" option on your Apple TV;
Step 2: Move on to "General" - "Reset" - "Restore" to make the device download and install the latest software;
Step 3: Don't unplug or disconnect the power cord from your Apple TV until the whole process is finished.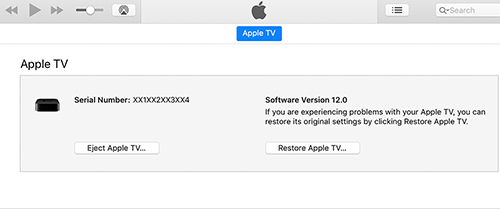 Step 1: Unplug the HDMI cable as well as the power cord from your Apple TV;
Step 2: Ensuring you have the latest installed iTunes, launch it on your computer;
Step 3: Plugin either the micro-USB cable or the USB-C from the Apple TV to your computer;
Step 4: Plug the power cord in if you are using the 3rd or 4th generation, but if you are using the 2nd generation Apple TV leave the power cord unplugged;
Step 5: Click on "Restore Apple TV" that appears on the Apple TV summary page and waits for the problem to become fixed.
Part 5: Change Video Resolution
You can equally proceed to this shortest method if foregoing ways do not solve the Apple TV black screen you are experiencing. Here, press and hold on the volume down and remote button for an estimated five seconds before releasing them together if you are using a 4th generation TV. There is a possibility of your Apple TV resolution switching and you should after 20 seconds, press OK on the availed resolution. In case you are using a 2nd or 3rd generation Apple TV, you need to repeat the above procedure but this time, holding the menu and volume up button only for 5 seconds.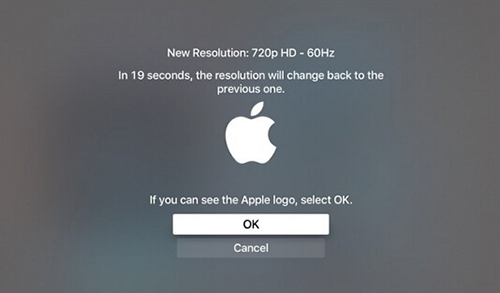 Conclusion
To be honest, you don't necessarily have this Apple TV black screen issue. However, you should have these tips in mind just in case the problem pops up. Should either of these methods fails, you can also consider visiting an Apple store to influence proper technical checking of your gadget. Sometimes, older devices, like Apple TV 2nd Generation, are more likely to have hardware-related problem, which should be taken as a possibility as well.