Are your Apple TV light flashing and not working stably as usual? Have you tried all the possible ways you know to fix this problem with no avail? Then, this is the article for you. Not only does it provide you with the six ways of fixing your Apple TV flashing light issue, but also it explains how to go about these solutions. Before getting into the main section, don't you think that is right about the understanding on why Apple TV light flashing is behaving abnormally? If yes, here are the two main reasons why your device flashing light is not responding:
Interference with the firmware update
You must be puzzling about how you might have interfered with the firmware update, yet you never get your hands on the television. In case you do not know, electricity is an important factor when your Apple TV firmware is updating. If the electricity happens to go off while you select the option update firmware or before the updating process is complete, you indirectly interfere with the firmware update. The resulting effect of the interference is depicted by the Apple TV blinking, and this is the first reason for your device flashing light.
Recovery mode
Besides indirect interference with the firmware update, the other reason why your Apple TV flashlight won't stop is because of your device's recovery mode. If case you television goes into recovery mode for any issue, our review shows that this could be the reason behind the blinking issue your set is facing. Fortunately, all hope is not lost because you can use up to six ways to solve the issue. Instead of wasting any further minutes, let us get down to the top 6 ways of addressing your device flashing light problem:
Part 1: Restart Apple TV
Of course, restarting Apple TV is popular for solving almost all Apple TV problems. Therefore, it does not come as a surprise that it is the first on our list. There are two main ways you can apply while you want to restart your Apple TV.
For those who are using the 4th generation devices:
Step 1: On your television, go to Settings;
Step 2: Choose System;
Step 3: Tap on restart.
For those using the 3rd and earlier generation devices:
Step 1: Go to Settings on Apple TV;
Step 2: Choose System;
Step 3: Click on restart.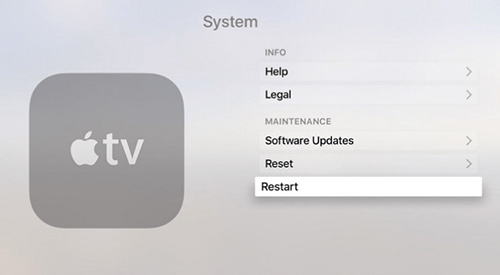 It is possible for some of you to face a problem while trying to implement the above procedure. You can consider this alternative of restarting your Apple TV below:
Step 1: Plug off your Apple TV from all power sources;
Step 2: Wait for an estimated 3 minutes;
Step 3: Connect Apple TV to the power source.
Part 2: Restore Apple TV
If the above option does not turn out successful, you can consider restoring your Apple TV blinking fast through following two simple procedures:
Step 1: Press and hold the menu and down buttons on the device remote;
Step 2: Wait until you can detect the Apple TV LED flashlight;
Step 3: Check to see if the problem is solved.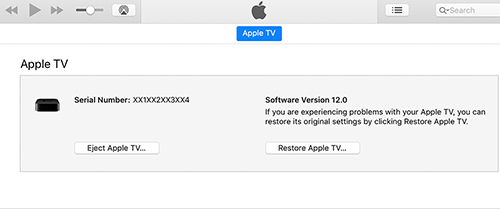 Step 1: Unplug the power cord and HDMI cable from your device;
Step 2: On your PC, open iTunes and click on the latest version;
Step 3: Connect your device to the PC;
Step 4: On the iTunes, page click on the Apple TV icon;
Step 5: Select Restore Apple TV and wait for the process to complete to check whether you have solved the problem or not.
Part 3: Change HDMI Output Settings
Since the problem is firmware related, you want to solve it by changing the HDMI settings on your device. Here is how to go about it: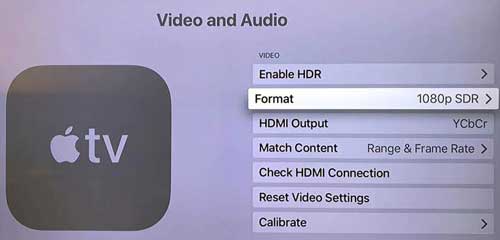 Step 1: On your Apple TV, go to Settings;
Step 2: Click on Video and Audio;
Step 3: Select the HDMI Output;
Step 4: Switch to your preferred HDMI output settings because at times the problem could be that your system has stuck on the auto settings of the HDMI.
Part 4: Change Device Resolution
Have we mentioned that the displayed resolution could list as one of the problems of your Apple TV troubleshooting blinking? Well, we just do it. As a result, the solution becomes changing the resolution of your device. Since the problem is mostly with the 1080i resolution's users, it is advised that they shift their resolution to 720p or 720i.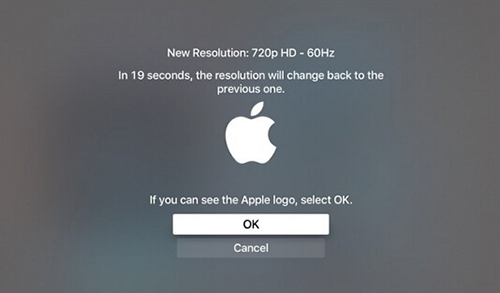 Part 5: Fix with No data Loss - Joyoshare Apple TV System Recovery
What is the worst thing that your fear about repairing any device? If you are unwilling to lose data in the whole repairing process, then the best solution is to use professional software to get out of Apple TV flashing light. Among all, Joyoshare UltFix Apple TV System Recovery is known to keep data intact when it comes to solving any iOS/tvOS issues.
Truly aside from Apple TV blinking issue, this all-round tool can also function to fix Apple TV remote not working, black screen, AirPlay not working, Hulu not working, etc. There is additionally a free way for all of you to enter and exit recovery mode quickly in one click.
Key Features of Joyoshare UltFix iOS System Recovery:
Troubleshoot Apple TV flashing light without losing data
Restore Apple TV and other iOS devices without passcode
Support the newest iOS 13 and all iOS/Apple TV series devices
With free exit recovery mode, standard mode and advanced mode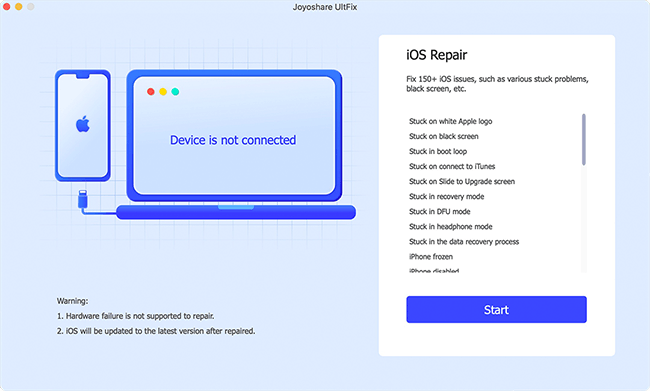 Step 1: Double click to open Joyoshare UltFix and plug your Apple TV with flashing light to the computer. Click on "Start" to next step.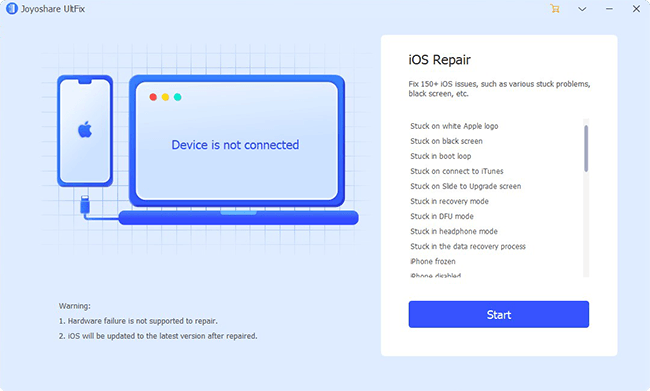 Step 2: To ensure no data loss and damage, choose "Standard Mode" now.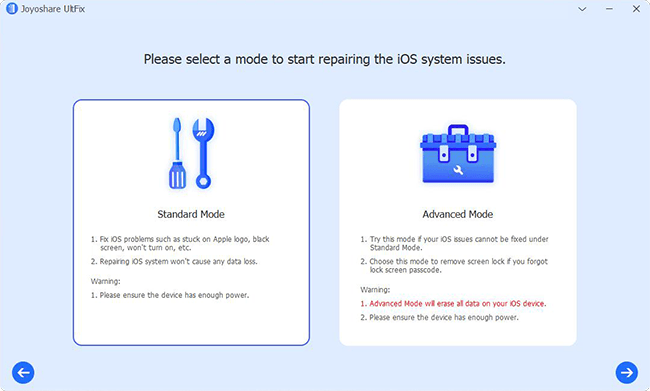 Step 3: Give recovery mode a try first. If it doesn't work, switch to boot iPhone into DFU mode by clicking the link at the bottom.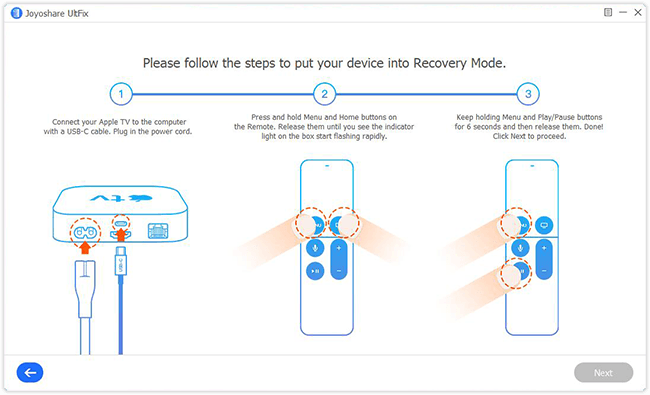 Step 4: Available firmware will display. You should confirm the device info and click on the firmware that matches your device to "Download".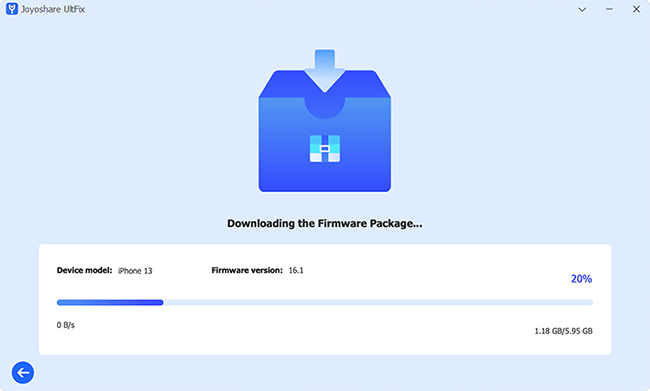 Step 5: Wait for the download process to complete and click on "Repair" to initiate fixing Apple TV white flashing of death via Joyoshare UltFix.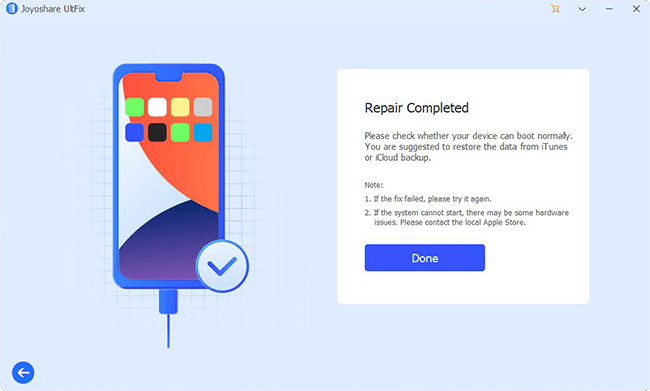 Part 6: Contact Apple Support Centre
The fact that this article provides you with five ways of handling the Apple TV flashing light is not a guarantee that the underlying problem will become solved. There is a possibility that the problem may be more challenging than we thought, making the above solutions ineffective. That is why the last option becomes contacting the Apple Support Centre.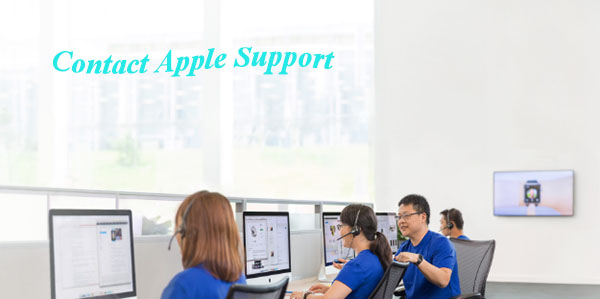 Before doing this, you want to ensure that you have all the information about your device, you bought the Apple TV in a certified Apple store and have not tried fixing the problem through technicians. The reason is that it is easier for the support center to solve your problem faster once you have ensured these three things.
Conclusion
You do not have to panic once your device starts with the Apple TV flashing light problem. It actually happens to most Apple TV users, so you are not the first victim. As a result, all you need to do is keep calm and carefully follow either or all the solutions above until you find the problem. If you finally get no practical method, you are suggested to visit Apple store to repair it.