It is no exaggeration to say that Siri has intruded into various aspects of our life. As a smart companion built in iOS devices, Siri is able to respond to queries conversationally, execute commands swiftly, propose suggestions, and remind us of critical appointments or tasks. Especially, Siri plays an increasingly important role when people are driving, which makes it convenient to operate your devices and comfortable to enjoy your driving experience.
However, while you enjoy the high-quality services brought by high technology, you have to face numerous issues exposed in the using process. Like "Hey Siri" not working issue, you might feel at a loss on why Siri suddenly stops working and how to fix this issue. After careful investigation, we sort out 7 quick and effective tips that can help you a lot.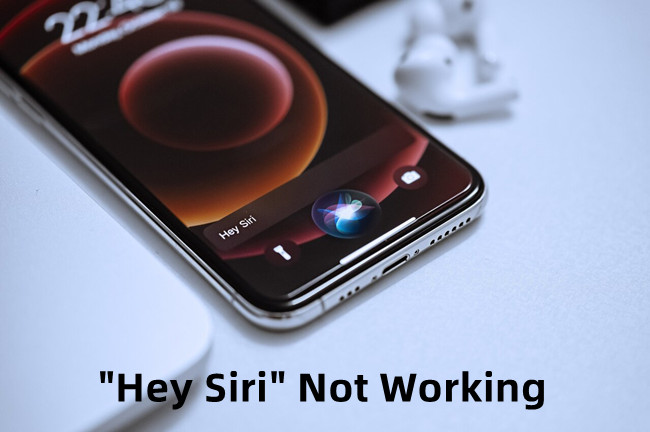 Part 1. Quick Tips for "Hey Siri" Not Working
Method 1. Enable Siri or Refresh Siri
It's normal for iOS users to mistakenly turn off "Hey Siri" feature that is likely an insignificant function. Alternatively, it may also happen while you have enabled the "Hey Siri" but fail to respond to your voice. Under such circumstances, you can try to retrain Siri to recognize your voice once more.
Step 1: Open Settings, find Siri & Search, and locate Listen for "Hey Siri" and Allow Siri When Locked options.
Step 2: Make sure these two features are all turned on. If needed, you can toggle on Press Side Button for Siri.
Step 3: If it has been enabled, try to turn off Listen for "Hey Siri" feature first. Then activate it again.
Moreover, it is referred by Apple Support that enable "Hey Siri" even if your device is face down or covered. You can set up this feature in Settings. Move down to find Accessibility tab, locate Siri and then enable Always Listen for "Hey Siri".
Method 2. Switch on/off Dictation
This method has proved effective many times according to the real experiences of iOS users who also encounter this problem. Many people feel unimaginable that it can influence the use of Siri. However, it indeed works. Generally speaking, it is enabled by default. You can attempt to reactivate Dictation by reactivating it.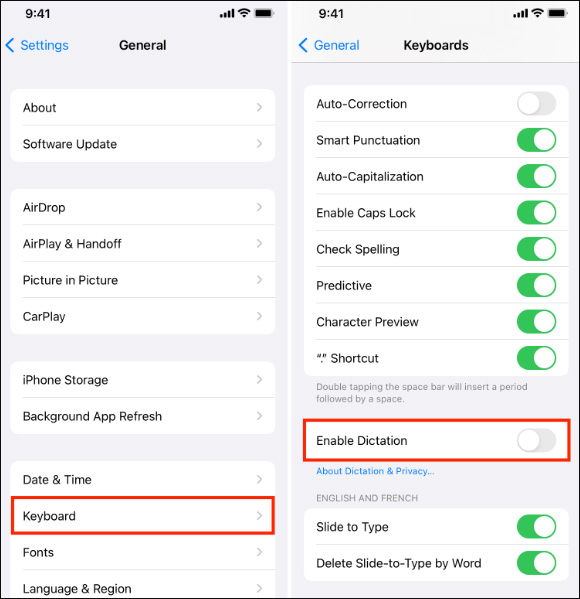 Step 1: Likewise, enter Settings and select General.
Step 2: Scroll down to the bottom of the screen and tap on Keyboards.
Step 3: Turn off Enable Dictation and then get it worked.
Method 3. Make Sure that Siri Is Not Restricted
If you set screen time on your devices, or block Siri when using location service, it may lead to "Hey Siri" voice command not working when your commands are related to these services. Naturally, in order to ensure that Siri is not restricted, head over to Settings and follow the guide.
On iOS 12 or later, run Settings, find Screen Time – Content & Privacy Restrictions. Afterward, tap Allowed Apps and enable Siri & Dictation. As for iOS 11 or earlier, you can easily check if Siri is blocked by entering Restrictions option on General screen.
Meanwhile, to allow Siri to use location services without limitation, go to Settings – Privacy – Location Services – Siri & Dictation. You will see the While Using the App option and directly select it.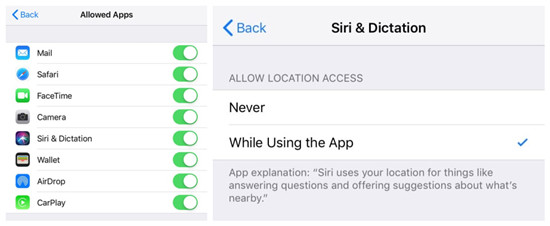 Method 4. Restart Your Device
Whenever you encounter minor system issues, restarting devices is the best and most effective way. If you have tried the mentioned solutions, and it doesn't take any effect, the Siri error possibly results from system glitches that exist in your device. As is known, different device models have their individual instructions.
Taking iPhone as example, for iPhone without a home button, like iPhone 13, you can reboot it by pressing and holding Volume Down button and the Power button until you see the Apple logo. Then you only need to hold the Power button to power on your iPhone.
For iPhone with a home button, like iPhone SE, it is enough to restart your device by simply holding the Power button. If you don't know how to restart iPad, you can easily find a detailed guide in Apple Support center.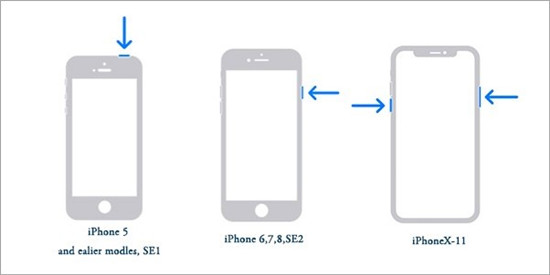 Method 5. Update to the Latest iOS Version
It is a widely used solution as well when some errors and bugs occur on iOS devices. The newest iOS version is capable of clearing previous bugs, introducing new settings, and improving various features like Siri. That's why Apple always calls for installing the latest operating system for iOS devices.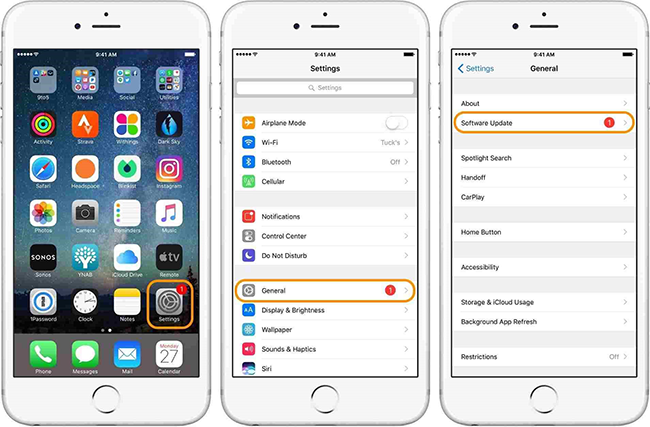 Method 6. Reset All Settings
Factory reset your device is the final basic tip that is probably workable on this problem. However, it is habitually resisted by iOS users because it will erase your existed settings including network data, privacy settings, and so on. Even so, none of them can deny that it is the system issue buster.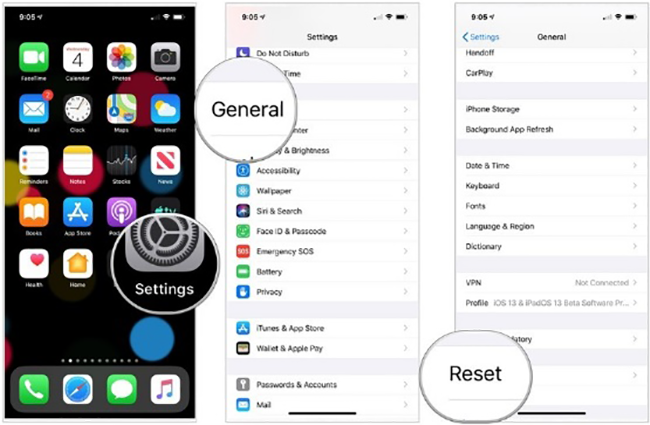 Step 1: Open Settings – General – Reset.
Step 2: Select Reset All Settings and enter your passcode.
Step 3: Check all settings once more and use Siri again.
Part 2. Professional iOS System Repair for "Hey Siri" Not Working
An ultimate solution to this issue is using Joyoshare UltFix. It is the most professional and excellent iOS system repair software that provides dual repair modes to fix 150+ system issues on iPhone, iPad and iPod touch. In general, it can settle both sophisticated problems under Advanced Mode and common issues like iPhone Bluetooth not working, Siri unresponsive issue, etc. without damaging any data under Standard Mode.
Key Features of Joyoshare UltFix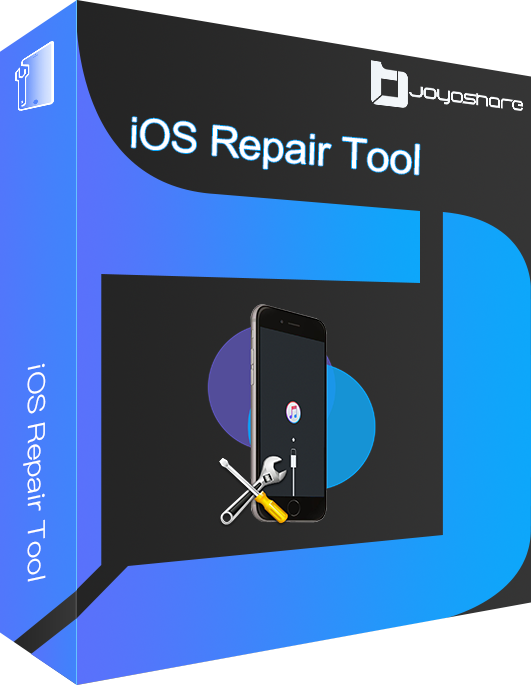 Allow users to freely enter/exit recovery mode with one click
Dual repair modes grant the highest success rate
No risk of data loss and privacy leaks
Inexperienced users can successfully fix this issue with ease
Step 1

Connect Device to Computer

Launch Joyoshare UltFix and connect your iPhone/iPad to computer. After your iDevice is detected, you can click either "Enter Recovery Mode" or "Start" button directly.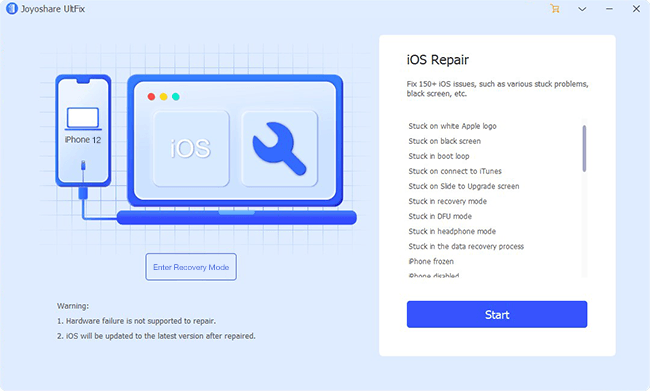 Step 2

Set Standard Mode

With the Standard Mode, you can get the problem fixed without resulting in any data loss. Select it and enter recovery mode or DFU mode regarding the guide shown in the interface. When the "Next" icon is blue, you can process to the next step.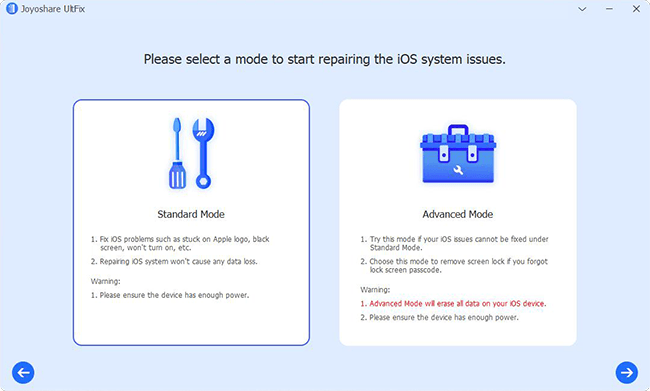 Step 3

Verify the Firmware Package

At first, the program will recognize some basic information about your device. Check it and hit "Download" button to download and verify the firmware package.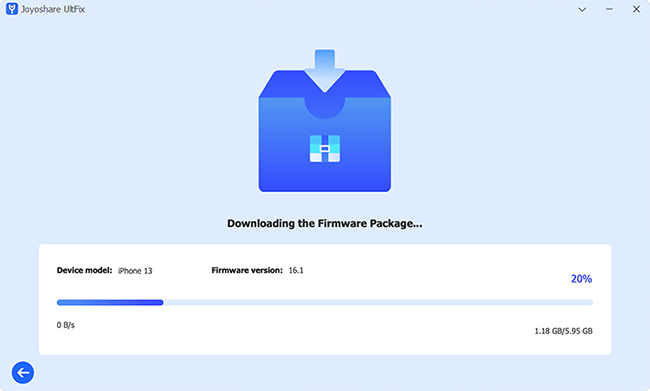 Step 4

Repair "Hey Siri" Unresponsive Issue Perfectly

Click on "Repair" button and wait a while to unzip the firmware package. It will start the repair process automatically. Quickly, it will show "Done" button, and your problem will be solved.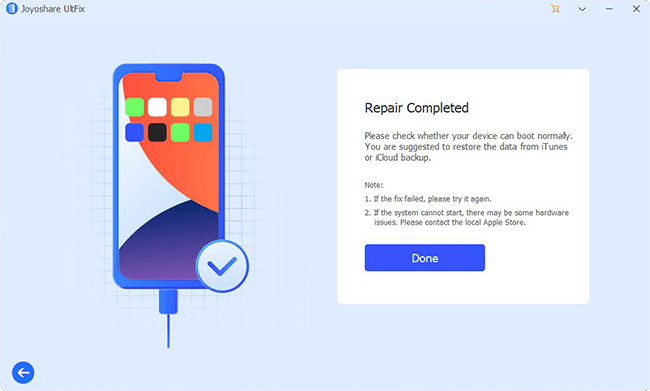 Part 3. Conclusion
It is not difficult to draw a conclusion that major listed methods are put forward on the foundation of relevant Siri settings. Hence, for the question – "Why is my Siri not working", in general, the chief culprit is that Siri is restricted by these Settings. What's more, with these effective methods, you must solve "Hey Siri" not working problem successfully. If you have any other queries, never hesitate to leave a comment below.