Q:"There is no sound while I use my iPhone to navigate in a new city. I have tried restarting my iPhone but nothing changed. Are there any other ways to address the problem?" - Judy from DJJ Forum
By default, voice navigation is the standard setting for iPhone Maps. When you get lost or visit a new city by car, iPhone Maps will tell you the right direction and guide you to the place you want. Undoubtedly, this function on iPhone is essential for users. Nevertheless, all kinds of problems will arise after any software has been used for too long. iPhone Maps is certainly no exception. Whatever the explanation is, what we care about is how to solve iPhone Maps voice not working problem as quickly as possible. To offer help, this article collects 7 effective tips.
Part 1. Check If Maps Voice Navigation Is Enabled
Sometimes, the voice navigation would be turned off accidentally or you just don't remember to turn it back on after you disabled voice navigation in some cases. Thus, when the iPhone Maps voice not working issue happens to you, the first advice to you is checking whether the voice navigation is toggled on or not. The steps to check it are as follows.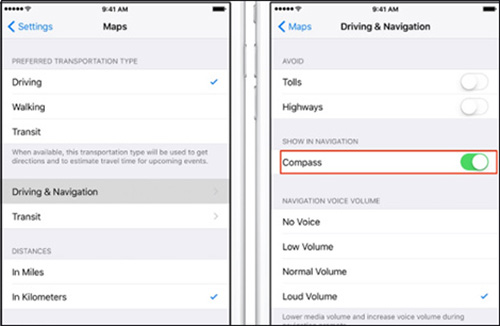 Step 1: Please head to "Settings" - go to "Maps" - Press on "Driving & Navigation";
Step 2: Then, you can choose "Low Volume", "Normal Volume" or "Loud Volume" under "Navigation Voice Volume" option;
Step 3: You only need to confirm that "No Voice" option is not chosen in the settings.
Part 2. Turn on Location Services to Fix iPhone Maps Voice Not Working
Location services on iPhone will also impact the use of Maps. Wherever you go, iPhone Maps can not work for you if Location Services is disabled on your device. So, when the problem remains in the situation where the iPhone voice navigation has been enabled, it is necessary to check iPhone Location Services.
To check it: please go to "Settings" - "Privacy" - "Location Services". If it is off, click to turn it on. If it is on, try turning it off first and then turn it back on after a restart.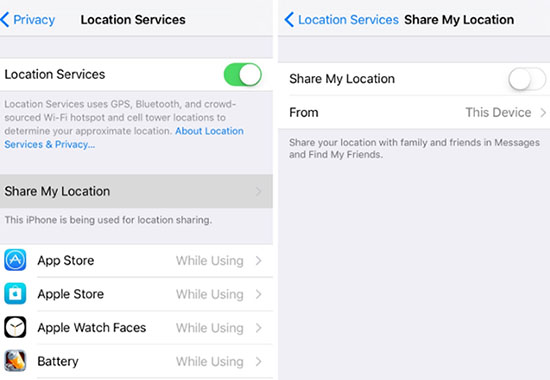 Part 3. Uninstall iPhone Maps and Re-install
Another feasible method to solve voice not working on iPhone Maps issue is to uninstall it and install again. After testing, it is found that such an easy action can be applied not only to this situation, but also in every case where the applications are unable to be used properly. When the above methods cut no ice, you are suggested to follow the steps to re-install Maps app on your iPhone.
Step 1: Press and hold the Maps icon on the screen;
Step 2: Then a "X" icon will appear on the top left corner. You just tap it on;
Step 3: A window will pop up and you need to click the "Delete" button to remove it;
Step 4: After uninstalling, reinstall Maps in the App Store;
Note: Remember to try out the reinstalled Maps. If it still fails to work, please try the following methods.
Part 4. Check Bluetooth Connection to Fix iPhone Maps No Sound
If you still don't hear sound while using Maps voice navigation on iPhone, the other measure you can take is to check the iPhone Bluetooth connection. This method is particularly recommended to people who encounter this issue when they travel by self-driving. It is possible that your device is connected to the headphone or your iPhone doesn't match the car you are in correctly. To check it, you can follow as given below.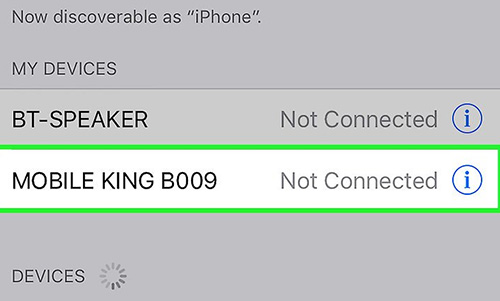 Step 1: Firstly, you should get into "Settings" and then choose "Bluetooth";
Step 2: Afterwards, you are required to check if your iPhone is paired with any device in "My Devices" option;
Step 3: If there is no device pairing with your iPhone, you will choose the device you desire to match.
Part 5. Pause Spoken Media during Navigation Prompts
iPhone Maps voice not working will occur if you are listening to audiobook or podcast while using voice navigation. So you need to turn on "Pause Spoken Audio" to toggle off all the spoken audio on iPhone when you demand Maps voice to navigate.
First of all, go into "Settings" - tap on "Maps"- click "Driving & Navigation". After that, it is just to find "Pause Spoken Audio" and turn it off. Now, get back to the home screen and run Maps to see if the voice feature returns to normal.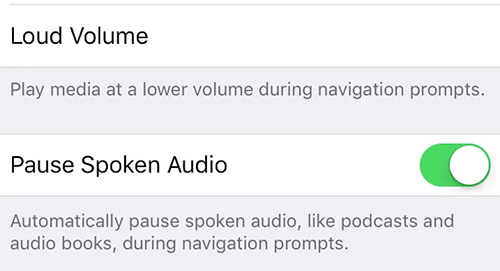 Part 6. Reset Location & Privacy to Solve No Sound on iPhone Maps Issue
There is a real possibility the occasional hiccup with your iPhone will limit your iPhone GPS connection, thereby resulting in the failure of Maps voice problem. Under the circumstances, resetting all location on iPhone needs to be done.
How to reset locations and privacy on iPhone? Firstly, you need to open "Settings" and followed by "General". Next, scroll down to the "Reset" option. Lastly, choose "Reset Location & Privacy" and enter passcode to confirm.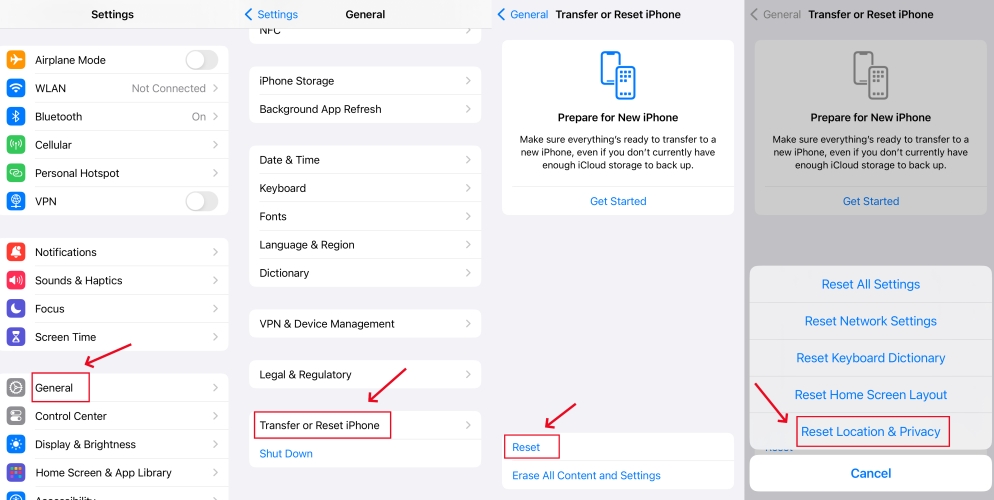 Part 7. Fix with Joyoshare UltFix iOS System Recovery without Losing Data
When all the above solutions are not suitable for you, you will need a dedicated iOS system repair tool, Joyoshare UltFix, to repair iPhone Maps voice not working intactly. It is applicable to all iOS device models and even the latest iOS 13. As a superior repair tool, Joyoshare UltFix stands out among many similar programs with its easy operation and professional technology. With it, you can not only repair various iOS issues with a few clicks but also freely get any iDevice into/out of recovery mode with one click.
Other than that, Joyoshare UltFix includes two repair modes. One is standard mode and another is advanced mode. The former focuses on fixing varied common iOS issues with no data damage while the latter is used to restore your iPhone to factory settings simply and quickly. In addition to resolving iPhone system issues, it also solves iPad, iPod touch and Apple TVs system problems. Therefore, you can rest assured to make use of it.
Key Features of Joyoshare UltFix iOS System Recovery:
Fix iPhone Maps voice not working perfectly
Offer one-click enter/exit recovery mode function
Provide standard mode and advanced mode to fix
Compatible with all iOS devices and the latest iOS versione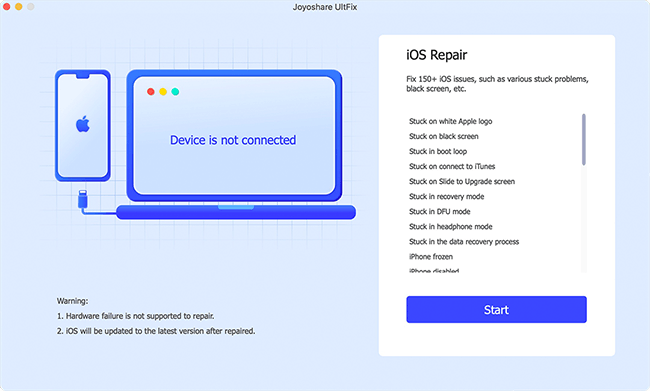 If you are unaware of how to operate, you can follow the stepwise guidance below. According to your demand, you can install it on either Windows or Mac. Here are the detailed steps for Mac version.
Step 1: In the first step, you need to download and install Joyoshare UltFix on computer. Then, connect your iPhone to it. After this program recognizes your device, please press on "Start" to continue;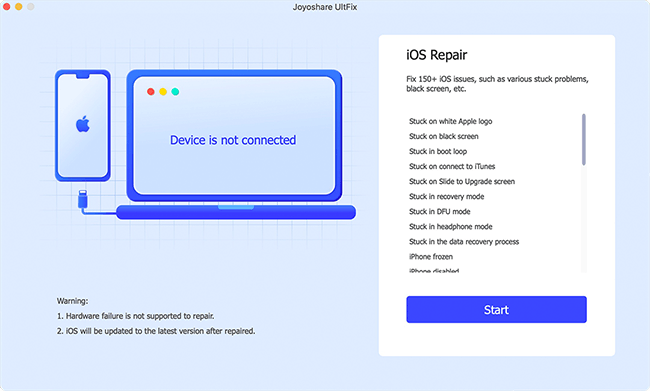 Step 2: Afterward, it is time to choose a mode to repair. Following your iPhone issue, standard mode is suitable for you. You should click "Next" after selecting the repair mode;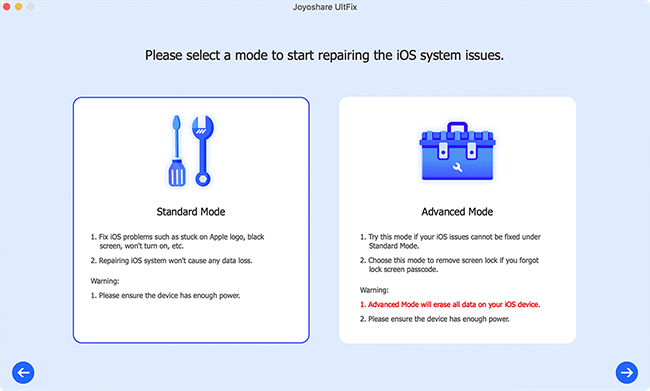 Step 3: In this section, you need to put your iPhone to DFU mode as instructed on the screen. If it fails, you can click the link on the bottom of the screen to change to recovery mode;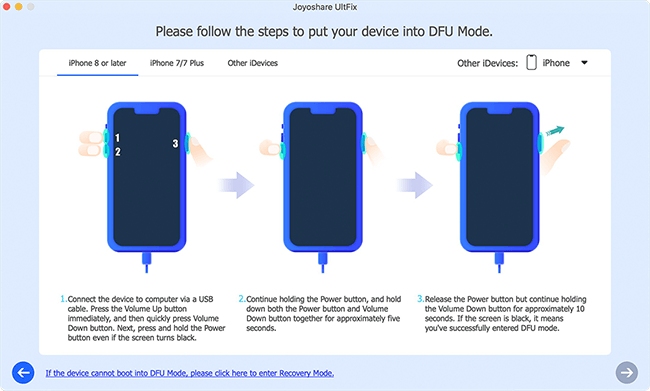 Step 4: Now, Joyoshare UltFix will detect your iPhone information and you need to make sure there is no problem. Then, download and verify the firmware package with the "Download" button;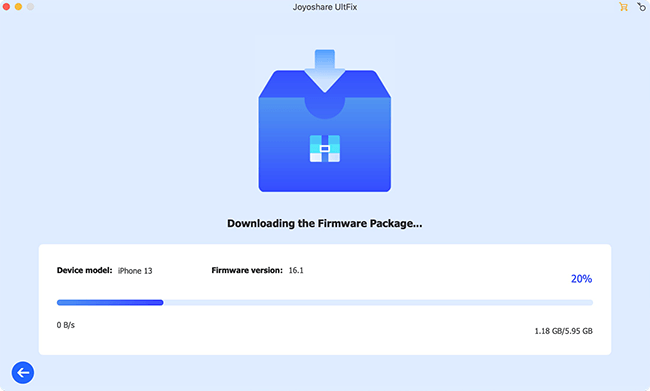 Step 5: Eventually, wait Joyoshare UltFix to finish verifying, you can click "Repair" to unzip the firmware package. After soon, this tool will begin to repair your iPhone Maps no sound.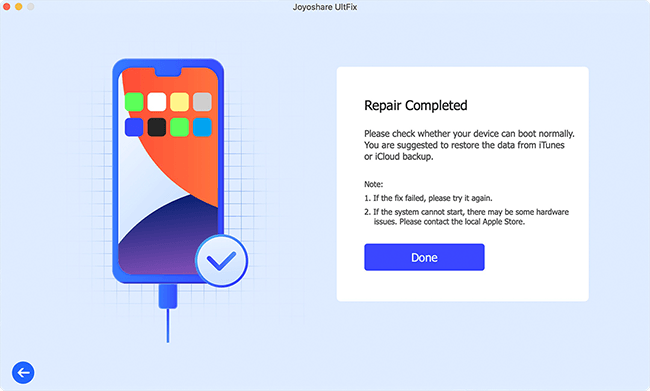 Conclusion
The above are all the wonderful methods to fix iPhone Maps voice not working effectively. So, if you are troubled by this problem, you can refer to this article. You all should understand these general methods. What needs to be emphasized is Joyoshare UltFix, because most of you may not know it very well. As a matter of fact, not only iPhone Maps voice issue but also iPhone no sound issue, iPhone GPS not working and other common iOS system issues can be repaired competently with Joyoshare UltFix. Anyway, you can have a try with them before making a decision. If you have any thoughts about this issue, you may share your comments down there.