An iPhone/iPad is quite a robust device with lots of stunning features. One of its incredible features is VoiceOver. This feature lets you get audible descriptions of your device. Through this, you will get to know who is calling, battery level, and so on. Basically, all the basic things can be done via VoiceOver without even clicking on different settings of the iPhone/iPad.
However, when the VoiceOver mode is enabled, you will notice that it does not unlock your device. Well, this happens, and this doesn't mean that there is something wrong with your iPhone/iPad. This article has the answer for how to unlock iPhone with VoiceOver on and for iPad, too. Your iPhone/iPad has been designed in such a way that it lets you operate it without even touching the screen. If your iPhone/iPad is locked and you are looking for a solution for how to unlock iPhone/iPad when the VoiceOver is on, keep reading because we have the answer.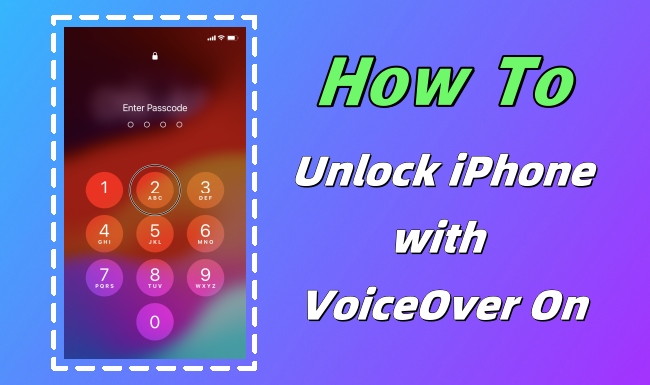 Solution 1: Tell Siri to Unlock iPhone/iPad
So, you are trying to find an answer for how do I unlock my iPad when VoiceOver is on because you are experiencing it for the first time. Don't worry; this is one of the most common problems most iPad/iPhone users have to deal with. But the good news is that there is a way to unlock your device even if the VoiceOver is enabled, which is way through Siri. Your device's voice assistant. Siri can come quite handy in such situations.
Siri is capable of toggling specific settings, and one of them is VoiceOver. Now, using Siri to unlock your device will require a few simple steps. Following are the steps that you will have to follow.
Step 1: Use your voice command and say, Hey Siri. If you are using a home button device, hold it for a few seconds until Siri responds.
Step 2: Give a command to Siri to turn off VoiceOver.
Step 3: Once Siri turns off the VoiceOver, Siri will respond about the action taken.
And there you make the voiceover setting is disabled, and you can easily unlock your device like you usually do.
Solution 2: Try Accessibility Shortcut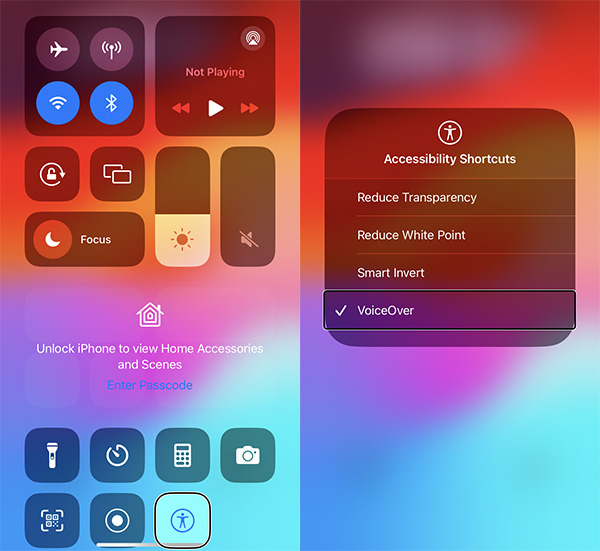 Your iPhone/iPad has something called Accessibility Shortcut. This is one feature that makes the iPad/iPhone stand out from the rest of its competitors. Through Accessibility Shortcut, you can easily enable different features of your device. For example, it can give you instant access to VoiceOver, Zoom, Smart Invert, Color Filters, Invert Colors, Assistive Touch, and more. In addition to all these, the same feature can help you get to know how to unlock iPad with VoiceOver on. Follow these steps to use Accessibility Shortcut to unlock your device.
Step 1: Triple press the Home Button of your device. By doing this, the Accessibility Shortcut will appear. If you are using another device, triple press the Power Button.
Step 2: Click on the Accessibility Shortcut icon and browse through the options you see.
Step 3: You will see the option for VoiceOver. Please click on it and disable it.
After doing this, you will be able to unlock your device normally.
Solution 3: Enter Passcode with Active VoiceOver
Even though using Siri and Accessibility Shortcut is the easiest way to disable the VoiceOver so that you can enter the passcode or pin to unlock your device, you can actually enter the passcode even if the VoiceOver is on. The passcode that you will use to unlock your device will remain the same; it is just that the way to do that will change. We have prepared a thorough guide to enter the passcode to help you know how to unlock iPhone with VoiceOver on. Follow them one by one.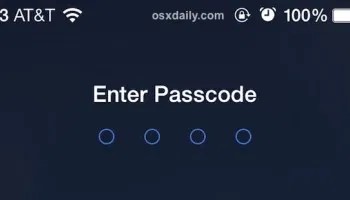 Step 1: First, you will have to swipe or slide to unlock your device. In addition to this, when your device fails to recognize Face ID or Touch ID, the prompt to unlock your device via passcode will appear.
Step 2: When the unlock screen appears with pin entry, you need to enter your passcode's first character. The device will read it aloud.
Step 3: Double-tap on the character that you have entered. This will let you enter the rest of the characters of the passcode.
Step 4: After you enter one character, keep double-tapping on the character and enter the next character of the passcode. Eventually, you will be able to enter all the characters, and your device will be unlocked.
Solution 4: Use Joyoshare iPasscode Unlocker
Even after trying all three solutions, if you still can't unlock your device, the best way to unlock your iPhone/iPad would be by downloading Joyoshare iPasscode Unlocker software. It is an easy-to-use tool and is recommended by industry experts. So, whether you want to bypass a 4- or 6-digit passcode, Touch ID, Face ID, unlock iPhone with VoiceOver on, Joyoshare iPasscode Unlocker can easily let you do that. This software is lightweight, and you do not need to be tech-savvy to start using it to unlock your device.
Key Features of Joyoshare iPasscode Unlocker:
Wipe iPad without password
Function well for the latest iOS 14 and iPhone XS/XR
Remove iOS screen locks under any possible scenario
Bypass 4 kinds of passcodes in an efficient way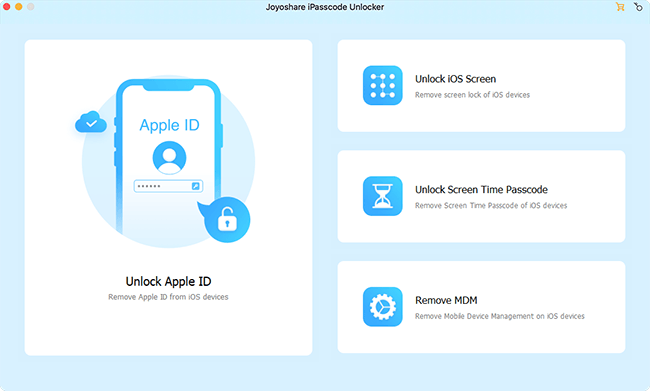 These are the steps that you will have to follow to unlock iPad/iPhone with VoiceOver. Follow each step, and your device will be unlocked.
Step 1

Launch the app, connect and put iPhone/iPad into DFU mode

First, visit Joyoshare's official website and get the tool. Now launch the software and connect either your iPad or iPhone. Whichever needs to go through the unlocking process. Joyoshare will detect your device in a short while. You need to click on the Start button and then put the device in DFU mode. The instructions will be guiding you on what needs to be done; please keep following them.

Step 2

Download firmware package

Once you see your device, confirm it. If you feel the information is not right about your device, manually correct it. The firmware will be shown to you; click on the Download option to begin the downloading process.

Step 3

Unlock iPhone/iPad

After everything is done, simply click on the Unlock button, and your iPhone or iPad will be unlocked. Now, you will know how to unlock iPad VoiceOver.
Conclusion
Now you know how to unlock iPad with an active VoiceOver or how to unlock iPhone with VoiceOver on. All the solutions that we have shared are easy to follow. But if the first three solutions are difficult to do or fail to work, then your best solution will be using Joyoshare iPasscode Unlocker to unlock your iPad or iPhone. Joyoshare iPasscode Unlocker is a reliable tool and supports multiple iPads or iPhones. Follow the instructions shared in solution 4 and unlock your device efficiently.