Q: "Just wondering if anyone knows a fix to Apple Pay not working. The cards are all loaded properly and when I double click the side of my Apple iPhone XS, it brings the cards up, but then it doesn't register the EFTPOS machine and the payment won't go through." – From Apple Community
While iPhone becomes the integration of various features, we are accustomed to using Apple Pay rather than cash to buy what we want. It's so convenient that you only need to make purchases with some easy clicks. Nevertheless, it's because of this kind of dependence that we are intolerable to facing "Apple Pay not working on iPhone" issue. Imagine preparing to pay money at the checkout of a supermarket, then you find you can't complete the transaction with Apple Pay. What's even worse is that you don't bring any cash at all. If you are suffering from this problem, just take it easy. In this article, we've come up with 8 methods, and we are sure that they will work well in your favor.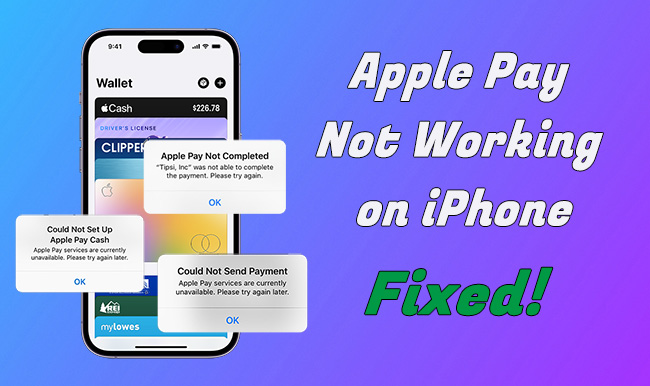 Part 1. How Do You Set up Apple Pay on iPhone?
Before explaining the possible reasons for the error, I would like to present the instruction for setting up Apple Pay on iPhone first. The total process will be presented below. But if you have activated Apple Pay, you can skip this paragraph.
Step 1: Make sure your Apple ID has signed in to iCloud. In this step, you can search Apple's official page to find more announcements.
Step 2: Open Wallet app and tap the Add button. Then you can hit on Debit or Credit Card.
Step 3: Tap Continue to add a new card. You just need to follow the steps on the screen.
Part 2. Why Does Apple Pay Not Work on iPhone?
While more and more people come across it, they want to know why sometimes Apple Pay doesn't work on iPhone. Generally, this issue could be caused by a variety of factors. Mostly, we can't determine what causes it such as bugs and errors hidden in the software itself, device issues, and card mistakes. Here, I list some prevalent and fundamental reasons for reference.
● Bugs in the Wallet app
● Mistakes in your iPhone
● Outdated operating system
● Thick iPhone case
● The point-of-sale terminal doesn't support Apple Pay
Part 3. Troubleshooting for iPhone Apple Pay Not Working
Method 1. Relaunch the Apple Wallet App
In general, some minor crashing problems can be easily fixed by forcing quit and reopening the Apple Wallet app. It may be faulty as it can't adapt to the operating system changes. Double press the Home button to bring up the multitasking view. After finding the Apple Wallet app, swipe it up to force quit the app. Then relaunch it and check whether you can use Apple Pay.
Method 2. Select a Credit Card
It may have difficulty making purchases when you use a debit card. In other words, you can enter to Apple Wallet app and manually choose a credit card that has enough money to pay and can be used normally. This method seems to be insignificant but can help a lot. However, if Apple Pay is still not working, you can try to use the next fixes.
Method 3. Change Other Terminals
As a matter of fact, this easy method must be confirmed before you pay money. First and foremost, you should ask the cashier if the store supports Apple Pay. Unfortunately, there are still numerous point-of-sale terminals that don't support Apple Pay. You can try a different terminal as well to check the status of your Apple Pay.
Method 4. Restart Your iPhone
Although it is a cliche as you must know it from other similar posts, there is no doubt that restarting your iPhone can fix many basic issues even if Apple Pay stopped working on my iPhone. It is worth mentioning that there are different procedures based on diverse iPhone models.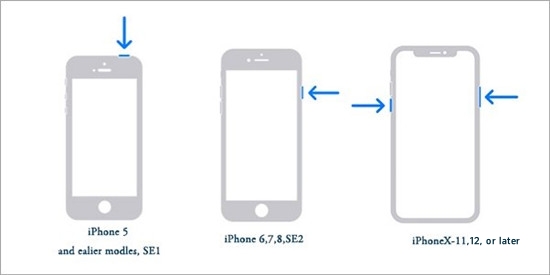 For iPhone X, 11, 12, or 13:
● Press and hold the Volume Down button and the Side button simultaneously until the slider appears.
● Drag the slider and wait nearly 30 seconds.
● Press and hold the Side button to turn on your iPhone.
For iPhone SE, 8, 7, or 6:
● Press and hold the Side button. When the power-off slider appears, drag it to turn off your iPhone. Likewise, hold the Side button until the Apple logo appears.
For iPhone SE, 5, or earlier:
● Press and hold the Sleep/Wake button and drag the power-off slider after it appears. Then hold the Sleep/Wake button and release it when you see the Apple logo.
Method 5. Check Apple Pay Status
In spite of the little possibility of errors caused by Apple Pay itself, you can attempt to visit Apple's System Status page. It may take effect to fix this issue. If the Apple Pay shows the green light, it represents the software is in good status. Otherwise, it means Apple service is offline. Then there's nothing you need to do. Or you can contact Apple Pay and wait for developers to fix it.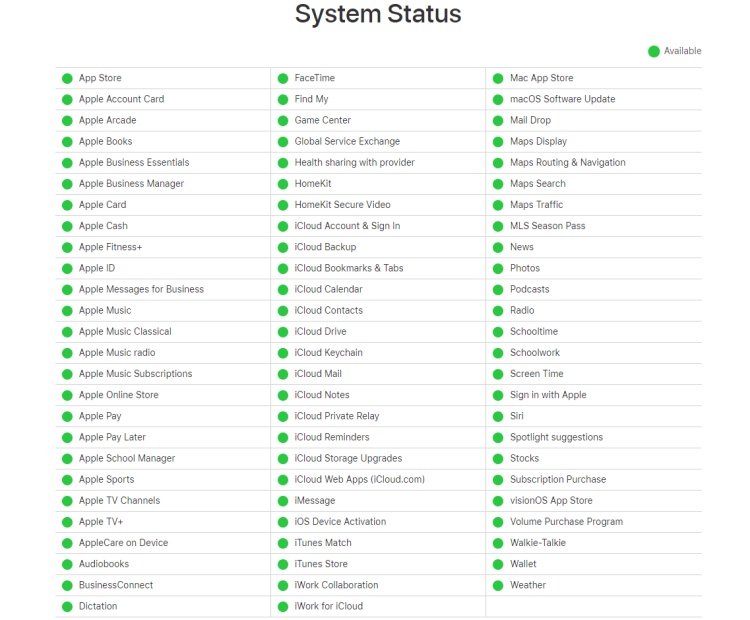 Method 6. Remove the Card and Add It Again
Sometimes there's a glitch in your card when connecting to Apple Pay. It may happen when you add a new card and the changed information is not immediately synced on Apple Pay. In this case, you can attempt to remove the card and then add it to fix this issue.
Step 1: Open Settings and then choose Wallet and Apple Pay option.
Step 2: Select the card you want to remove and then tap on Remove Card.
Step 3: After a few minutes, open Wallet and Apple Pay in Settings. Click on Add Credit or Debit Card.
Method 7. Contact Apple Customer Support
If none of the above methods works on "Apple Pay on iPhone not working" issue, the last resort is to ask Apple Customer Support for help. Since NFC chip is used to connect your credit card with the point-of-sale terminal, it will influence your transaction and cause the error from the hardware level. It can't be fixed on your own, so, never hesitate to contact Apple support.
Method 8. Fix Payment Error with Professional iOS System Recovery Tool
Apart from the mentioned suggestions, you can also fix the problem with the most powerful and professional system repair software – Joyoshare UltFix. As it is a pioneer in security, functionality and convenience among similar programs. It characterizes by two repair modes including standard mode and advanced mode to fix 150+ iOS issues. Standard mode can fix most basic errors without data loss. At the same time, it will automatically update the iOS version of your device. Advanced mode aims at overcoming severe and complex issues. Moreover, this tool is highly compatible with all kinds of iOS devices, including iPhone, iPad and iPod touch.
Key Features of Joyoshare UltFix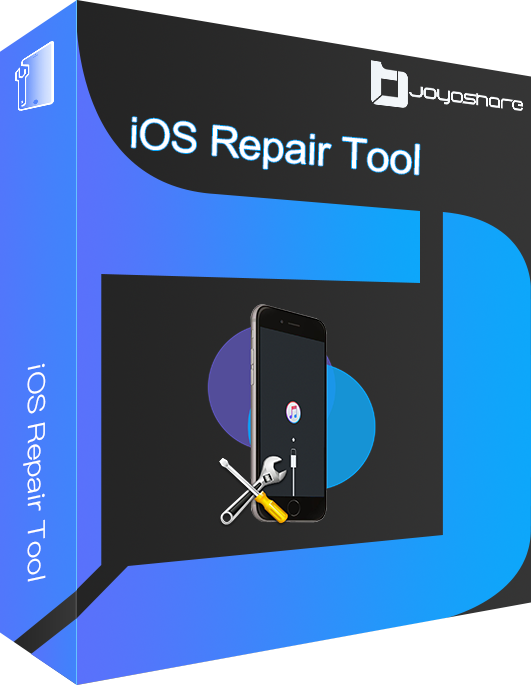 Fix iOS system issues easily and safely, such as iPhone doesn't vibrate
Freely enter and exit recovery mode with one click
It is very safe without invading personal privacy and causing any data loss
User-friendly and detailed instructions make it easy to operate for any iPhone users
The whole repair process can be completed within three steps and a few minutes
Step 1

Connect Your iPhone to Computer

Launch Joyoshare UltFix and get your iPhone plugged into your computer with a genuine USB. When your device has been detected, click on the "Enter Recovery Mode" option and hit the "Start" button.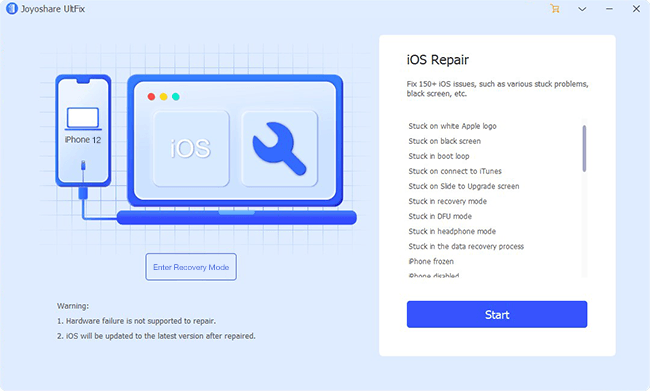 Step 2

Choose Repair Mode

In most cases, you just need to choose "Standard mode" to fix issues without the risk of losing data. Hence, click the "Standard Mode" and hit on the "Next" button. If you don't enter into recovery mode at first, you can alternatively select recovery mode or DFU mode following the guide on the interface.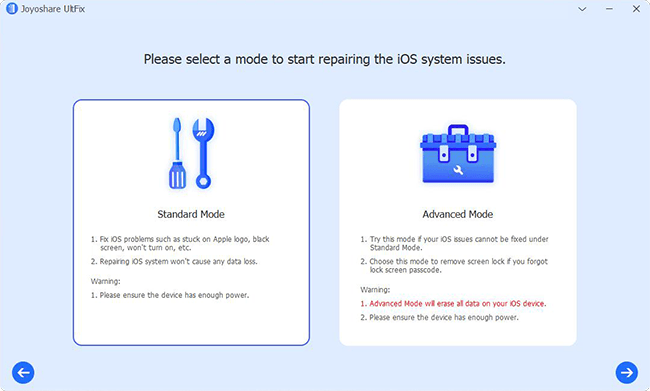 Step 3

Download the Firmware Package

Check and confirm the device information displayed on the screen. Click the "Download" button and wait for some minutes to unzip the firmware package.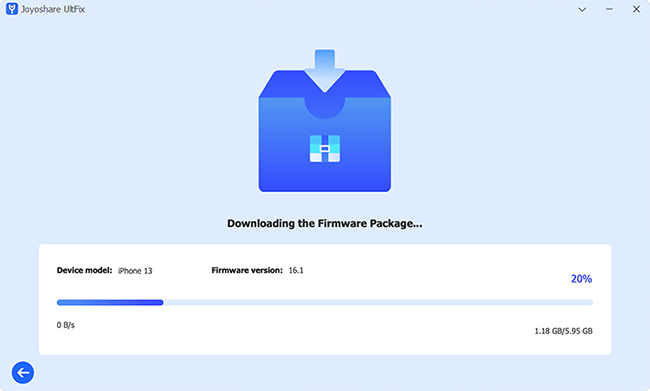 Step 4

Solve Apple Pay on iPhone Not Working Issue

Now, you can click on "Repair" to repair your iPhone problem automatically. When the "Done" button appears, close the program and check the situation of your iPhone.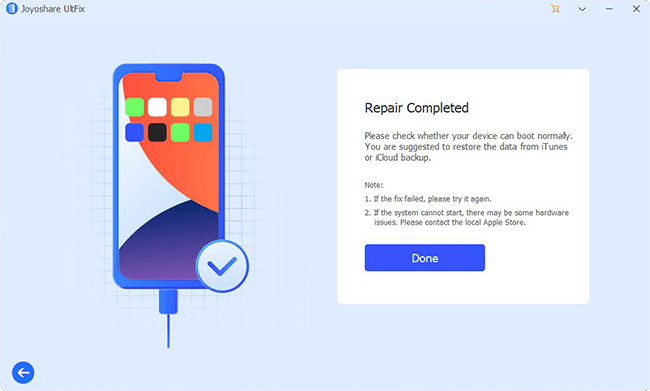 Part 4. Conclusion
After reading this article, you should know what you can do when you encounter "Apple Pay not working on iPhone" problem. As listed in this article, there are many methods you can try, and I hope you have fixed this issue successfully. Generally, traditional ways are enough to repair it perfectly. Nevertheless, if the results are far from your expectation, you can resort to Joyoshare UltFix, which can solve the problem effectively. But if this tool can't work either, what you can do is to go to the nearest Apple Store to seek help or contact Apple Customer support.