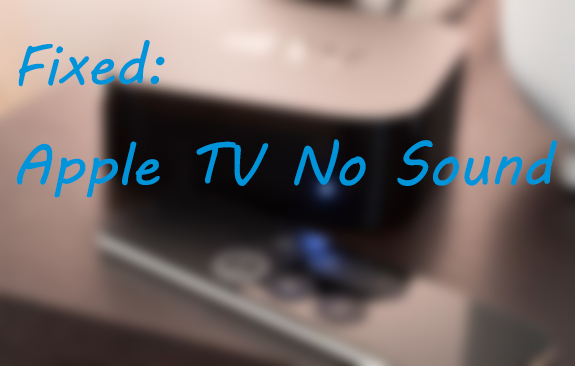 Apple TV is a trending device which lets users play music or watch movies on a connected TV. If Apple TV has no sound at all, we can imagine that the device will be less useful and attractive. In the Apple Community, we notice that some users reported this sound issue. Here, to help users, we'd like to list all possible ways to Apple TV no sound issue. Maybe, users have been eager to figure out the real solutions. Do not worry, this tutorial will play a part.
Method 1: Check All Cables
The first easy way is to unplug both ends of all Apple TV cables including HDMI, power and optical audio cables. Wait for several minutes. Then, firmly plug in these cables again to check if the Apple TV will have sound. Be careful that all cables should be fully seated again.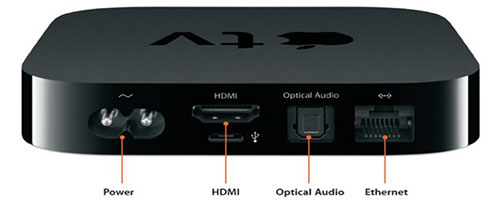 Method 2: Increase Apple TV Volume
If wanting to change your Apple TV volume easily, you can use the white or Siri Remote. Find the + icon on the Remote. Just press + to increase the volume. In the case that the TV has a full volume and there is still no sound, you can refer to the following ways.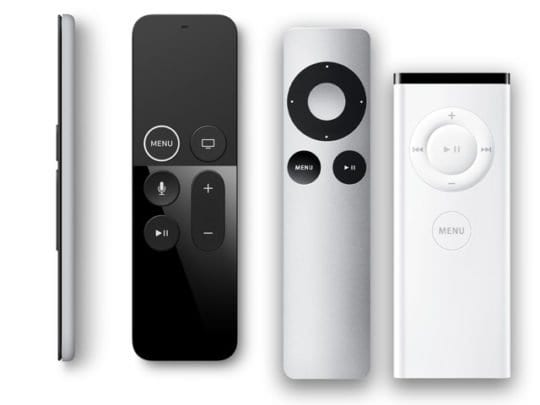 Method 3: Adjust Audio Settings
In some situations, improper settings will bring out issues. Now that the issue is related to the audio and sound, you can try to adjust the audio or video settings. There are several settings you need to take care of.
• Adjust audio mode
Just use your Remote and press the Menu button. The TV screen will show a page and then scroll down to choose Settings. Go to Audio & Video (or Video and Audio) > Audio Mode. Make sure that the audio mode is set to Auto or 16 bit (in some Apple TV models).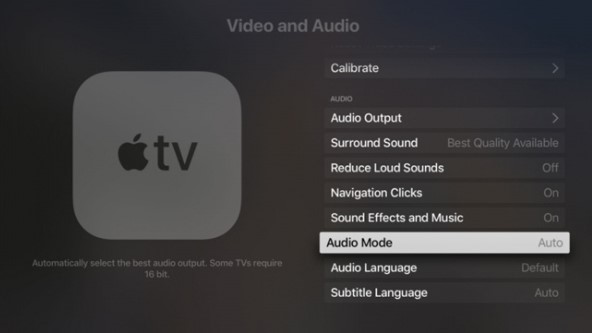 • Turn off Dolby Digital
Similarly, use your Remote. Go to Settings > Audio & Video. Scroll down to choose Dolby Digital. Change it to Off from Auto.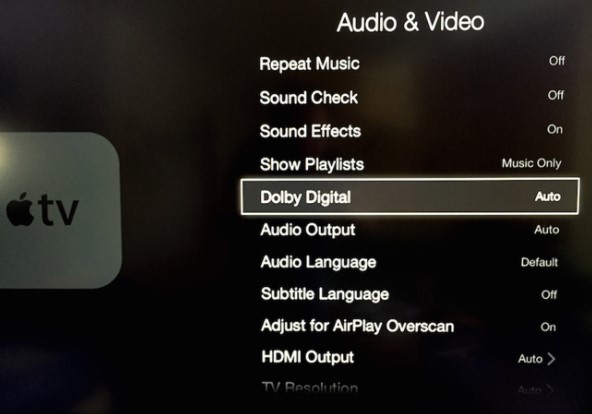 Method 4: Use the Best Tool – Joyoshare UltFix
In this part, we want to introduce a powerful iOS repair tool. As the name implies, this tool is used to fix any issue associated with iOS. Generally, it can turn your iPhone or iPad back to normal. Some tools fix Apple TV issues, but others can't. What we want to introduce today is able to fix your Apple TV. It is called Joyoshare UltFix iOS System Recovery.
UltFix is the desktop software which supports both Mac and Windows. It works fast, because it will fix your device issues within several minutes. Moreover, it will not erase any data. With its Advanced Mode, it can address more serious issues. Apart from fixing Apple TV no sound issues, it can fix Apple TV black screen, keeping restart, failing to turn on, etc. It also provides other good things for users, including downgrade iOS and entering/exiting recovery mode freely.
* This tool has removed support for Apple TV and Apple TV HD devices.
Key Features of Joyoshare iOS System Recovery: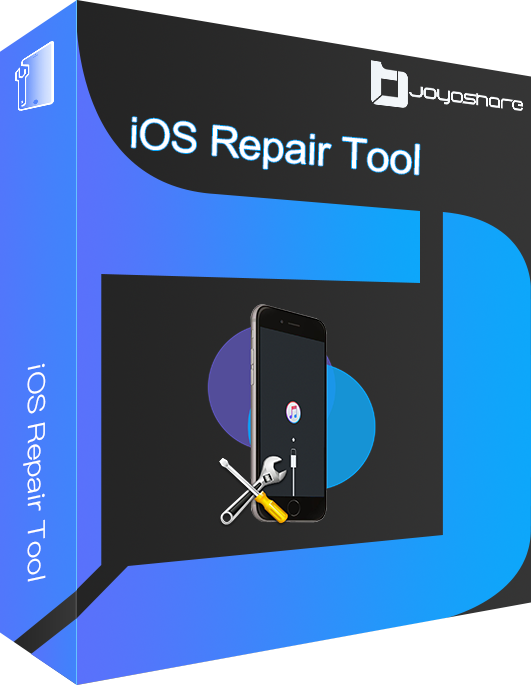 Fix Apple TV no sound issues with a few clicks
Uniquely designed with dual repair mode
Zero data loss to guarantee maximum data protection
It can repair 30+ possible iOS problems
Free exit or get into recovery mode quickly
A step-by-step guide

In this part, we are going to show you the detailed steps to fix Apple TV.

Step 1

Launch UltFix and connect Apple TV to the PC

First, open and launch UltFix. Then, take out a USB cable to connect your device to the computer. UltFix will confirm your device within seconds and then click Start.

Step 2

Select a repair mode

Now, you need to select a mode. Here we recommend you to choose Standard Mode, as this mode will not erase any data. If you decide on a mode, just click Next.

Step 3

Download the firmware package

Before downloading the firmware, the device information will be shown for you to check. Then, click Download. Be patient, and wait for several minutes to complete downloading.

Step 4

Repair your Apple TV

The final step you need to take is to click the Repair. Then, UltFix will start to fix your Apple TV.
Method 5: Turn off and Restart Apple TV
Some users once said that they fixed Apple TV no sound issue after restarting the Apple TV. Hence, this way deserves a try. To restart your Apple TV, there are three options.
• Option 1: From settings
If you are using Apple TV 4K or 4th Generation, just open Settings, choose System and then click Restart. But if you are using the 3rd generation and earlier, just open Settings > General > Restart.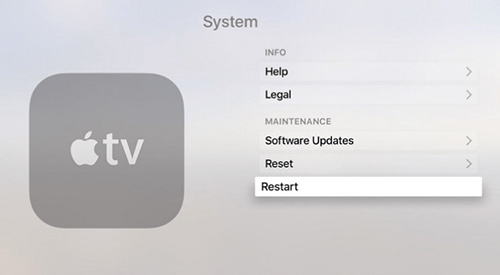 • Option 2: From Remote
If you are using Siri Remote, you need to press and hold the Menu and Home buttons. When the Apple TV status light blinks rapidly, you can release the two buttons. But if you are using Apple Remote (3rd generation and earlier), you need to press and hold the Menu and Down buttons until the status light brinks fast.
• Option 3: Put Apple TV to sleep
For Apple TV 4K or Apple TV HD, just press and hold the Home button for three seconds to select Sleep Now in Settings. Or select Sleep from Control Center. For Apple TV 3rd Generation and earlier, just press and hold the Play/Pause button for five seconds. Or select Sleep Now in Settings. To power on your Apple TV, press the Menu or Home button on your Remote.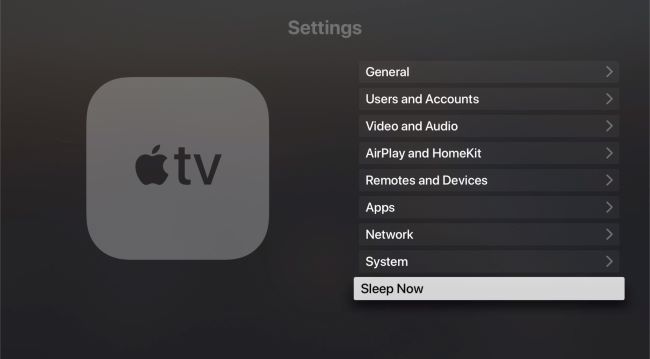 Method 6: Reset Apple TV
Similar to restarting Apple TV, performing a reset is also useful. But be careful that this will erase your data. To reset your Apple TV, you need to take different steps based on Apple TV models. For Apple TV 4k and the 4th Generation, just go to Settings > System > Reset. But for other models, you need to tap Settings > General > Reset.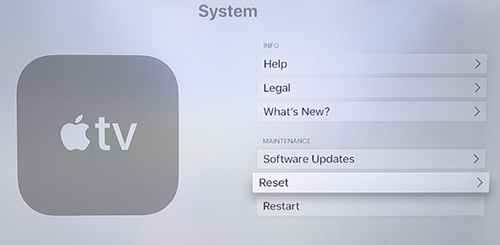 Method 7: Update Apple TV System
The latest system version will make your Apple TV run smoother. Therefore, it is a good way to update the system. Maybe the issue will be addressed after updating. To update Apple TV, use your Remote to tap Settings. Scroll down to select Software Updates and then Update Software. A page will appear if there is an update available. Click Download and Install to start updating the device. In the process of updating, do not disconnect any cable.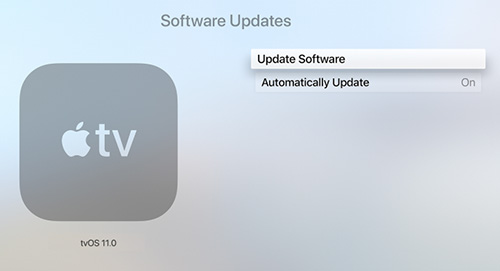 Final Words
With the help of this tutorial, you no longer need to search solutions hither and thither. After reading this tutorial, you can find the most effective way for you to fix Apple TV no sound issues. After several trials, we want to praise the effectiveness of Joyoshare UltFix. Give it a try and it will not depress you.