Apple TV is somewhat the world's smartest TV device. Even with its efficient tvOS, the TV cannot be exempted from developing software glitches; such scenarios are rare. One such rare unconvincing occasion is when you come back from work to catch your favorite TV show only to realize that your Apple TV won't turn on. If you are experiencing this, we are here to end your frustration by providing you with possible causes for the problem, and impeccable 6 solutions to your Apple TV can't turn on problem.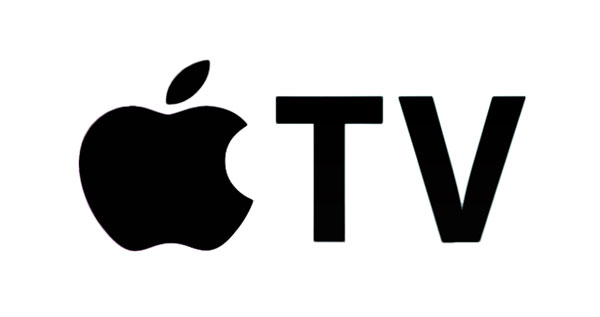 Why Won't My Apple TV Turn On?
It is always wise to have an idea of the problem cause before solving it. As far as the aforementioned problem is concerned, there several underlying identified causes. They include:
1. The power cord may be broken or unplugged;
2. Loose HDMI connection;
3. The tvOS software bugs;
4. Problems with the display mode settings;
5. Apple TV receiver issues.
Part 1: Unplug Apple TV and Plug back
This may seem quite obvious but is certainly an essential fix to the problem. It is possible that your Apple TV is not turning on because it is not plugged into a power supply, loose plugging, or the power supply is switched off. Ensure that the power cord is not broken and try waking up the TV. If the status light is on, you should wait to see if the TV will display. If it is still off, you should consider using a different power cable.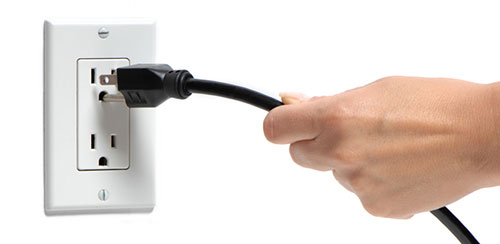 Part 2: Reseat the HDMI Cable
Like we said in the former part of this post, it is possible that a loose HDMI connection could be the cause of your Apple won't turn on problem. You can rectify this by trying to reseat the HDMI cable again. Unplug the HDMI cable from the Apple TV and television. Go on to plug in both ends again. This is meant to ensure that the cable seats firmly and also forces a fresh restart for the signal. If the Apple TV does not respond, you can always use another HDMI cable; your cable may be faulty.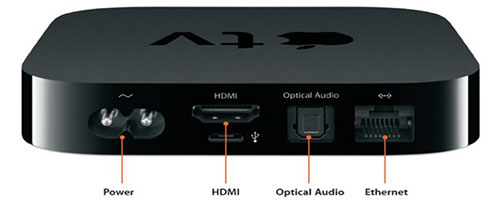 Part 3: Check Apple TV Remote
For Apple TV users, a remote is an essential accessory; they use it to "wake" the TV. Many users have complained about their remote controls' sensitivity and navigation, especially those using the Siri Remote. And while these two cannot be altered, you can adjust the sensitivity of your trackpad by accessing Settings > Remotes and Devices > Touch Surface Tracking to adjust the speed.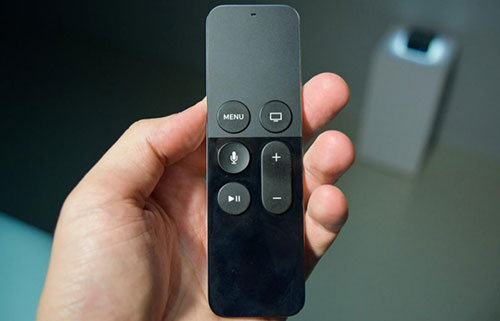 Part 4: Repair with Joyoshare UltFix with Zero Loss
If you have not solved the problem that Apple TV won't turn on, then your Apple TV may have developed a software bug and hence the issue. To fix the bug, you will need a third-party software. We highly recommend that you use the Joyoshare UltFix tvOS system recovery. It is a top iOS and tvOS repairing tool. The program is easy to use, works fast, and guarantees you 100% data safety. It comes with two flexible repairing options, including Standard Mode and Advanced Mode. The former is designed to repair common system failures without damaging data while the latter aims at troubleshooting tricky system problems. Besides Apple TV, it is also compatible with almost all iOS device models and the recent iOS version.
* This tool has removed support for Apple TV and Apple TV HD devices.
Key Features of Joyoshare Apple TV System Recovery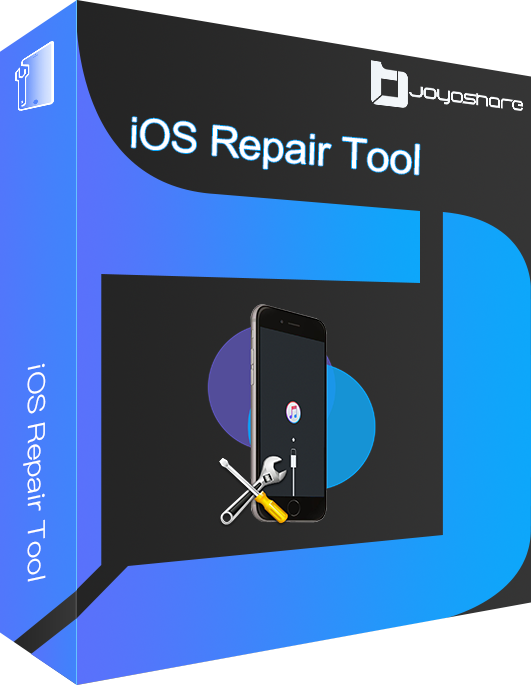 Fix Apple TV, iPad, and iPhone won't turn on with no data loss
One click to put any iDevice into/out of recovery mode freely
Support almost all iOS devices (iOS 14 included) and Apple TVs
Easily and legally unlock an iDevice without passcode
Step 1

Launch and connect your Apple TV

Start the Joyoshare UltFix on your PC and go on to connect your Apple TV using a USB-C cable or Micro-USB cable. Once the Apple TV is detected, click "Start".

Step 2

Specify repair mode

Two options will appear on the next screen, select the "Standard Mode" as your repairing option; it guarantees your data safety. After that, click the "Next" button to proceed.

Step 3

Put Apple TV into recovery mode

In this step, you are required to set your Apple TV into recovery mode by following the on-screen instructions. When entering successfully, touch "Next".

Step 4

Download and verify firmware package

Now, check detailed info of your Apple TV, which is recognized by Joyoshare UltFix and displays on the screen. Also, check to confirm if the firmware package to be downloaded matches your Apple TV. After confirmation, go on to hit the "Download" option to start download.

Step 5

Fix Apple TV won't turn on

Press on "Repair" button to unzip the firmware package. And then, the repair process will begin. Ensure that your Apple TV is connected during the entire process. When it is done, start Apple TV to see if the problem is fixed.
Part 5: Use iTunes to Restore Apple TV
This is an aggressive solution to solve your Apple TV won't turn on problem. The remedy is effective and recommended when the TV has software incompatibility issues. Here are steps that you can follow to perform the action. Notice that you have to make a backup before acting to avoid data loss.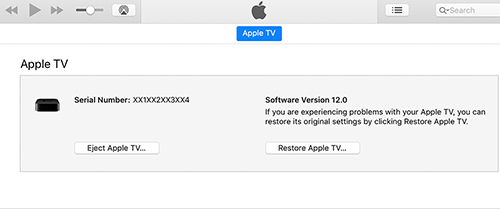 Step 1: Launch iTunes and connect Apple TV to the PC using a USB-C cable;
Step 2: Navigate to the left corner and click on the Apple TV button;
Step 3: Click the "Restore Apple TV" icon;
Step 4: Wait until the process completes and try restarting the Apple.
Part 6: Contact Apple Desk for Apple TV Won't Turn on
If restoring the TV does not resolve the problem, the TV may have a hardware issue. Here you can call or visit the nearest Apple shop for corresponding assistance. As the manufacturer Apple Company should help you make the right repairs to the hardware to resolve the problem.
The one thing you need to make sure is that you avoid opening up the Apple TV at all cost. If you do open it, Apple may consider the damage to have been intentionally caused and this could nullify your warranty.
Conclusion
And while Apple TV is known for its efficiency, it is not entirely "immune" to developing problems. With the above-provided solutions, we hope that you will get to fix your Apple TV won't turn on issue. The solutions are well researched and have previously proven to be effective. Among them, the use of the Joyoshare UltFix has turned out to be a favorite resolute for many users. The program is easy, effective, and works fast without data loss. You can always try out the tool for this, and other tvOS relate problems.