Q: "Hello! I've been enjoying Apple TV for months now and for some reason this morning it stopped working. Why does my Apple TV say no signal?" – From Apple Discussions
Developed by Apple Inc., Apple TV is the most coveted and sophisticated TV device today. The TV has incomparable features, performance, and design. The piece is only getting better with time. This, however, does not mean the device is perfect. Although rare, it may develop technical problems such as audio isn't playing, not enough space, etc. Apple TV no signal is also one of the most common issues. If you have this problem, that means you are missing out on your favorite Movies and TV shows. Well, worry no more! In this article, we shall provide you with some of the easiest ways to fix it.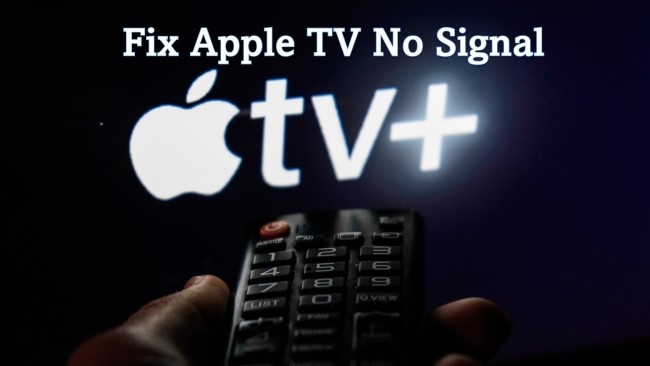 Part 1. Why Does My TV Say No Signal?
Apple TV may also report No Signal for a number of other reasons. The following are some of the most common reasons for this message:
* Antenna signal failure
* An error with the product
* One or both devices may be affected by network problems.
* In the case of Apple TV 4K no signal, you might not have the HDMI enhanced format setting turned on, which might prevent a reliable signal from being received.
After understanding the causes, let's adopt the problem-oriented strategy to fix this irritating problem.
Part 2. How to Fix Apple TV No Signal?
Way 1. Check Power Cord
Well, this may seem like a stupid solution, but many users often forget to connect their Apple TV box to a power source. Ensure that both your Apple TV and box are connected plugged into a power source. Check to see whether the devices are normally turned on. If not, then the power cord could be faulty, and replacement would be essentially obvious. Besides, check if they are connected to a Wi-Fi network.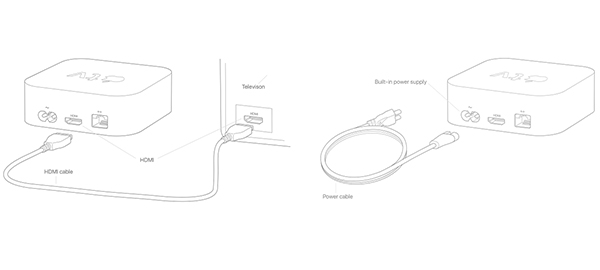 Way 2. Reboot Apple TV
Rebooting software running devices like Apple TV is one of the easiest ways to remove software errors or glitches that may be causing Apple TV no signal notification on your screen. A TV restart provides your TV with a fresh start and hence eliminates software bugs. To restart your Apple TV, simply follow the steps below: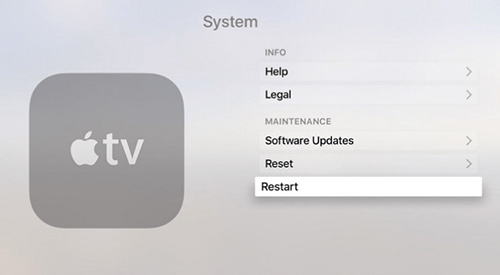 Step 1. On the main menu, go to Settings and then click on General.
Step 2. From the available options, choose "Restart". Your Apple TV will automatically reboot.
Way 3. Check HDMI Cable
If the reboot does not work, then you should check your HDMI cable. It is possible that the problem could be emanating from a loose HDMI connection between the Apple TV box and the TV itself. Check to confirm whether the HDMI cable is functioning properly. The easiest way to know if the cable is faulty is using it to connect other devices, e.g., your laptop and a displaying monitor. You can also choose to use a new HDMI cable all the same. This could a long way in helping solve no signal on Apple TV problem.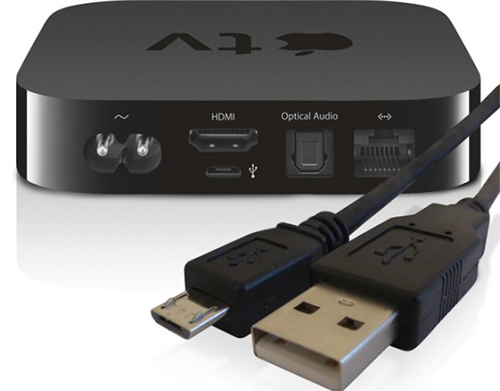 Way 4. Factory Reset Apple TV
If all the above remedies do not work to troubleshoot any signal from the Apple TV issue, then it is highly probable that the problem may be due to an iOS glitch. Like other iOS running devices, the issue can only be resolved by factory resetting your Apple TV. This means that you lose all your saved data, including your media files and personalized TV settings. To ensure this does not happen, you must consider backing up your data before resetting your TV. Once your data is safe, then you can follow the following procedure to reset your device.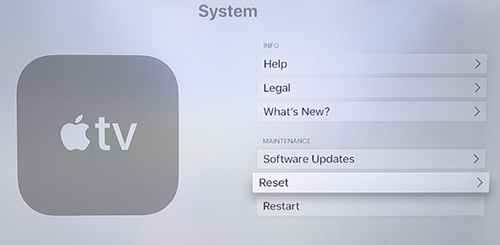 Step 1. On your TV, go to "Setting" and click on the "General" option.
Step 2. From the option displayed, find the "Reset" option and click on it.
Step 3. Proceed to click on "Restore" to initiate the reset process. At this point, your Apple TV will download and update the software and thus fixing the Apple TV no signal problem.
When implementing this method, always ensure that the Device is connected to a power source and the internet.
Way 5. Repair tvOS with Joyoshare UltFix [Loss-Free Repair]
It is undeniable that most users will hesitate to apply some solutions when considering data loss. If you have such concerns, you can take advantage of Joyoshare UltFix iOS System Recovery to repair your Apple TV no signal Apple TV crashing, and so on. This excellent software is capable of fixing tvOS with Standard Mode in a lossless way. It additionally offers an Advanced Mode to deeply repair serious problems, like device is disabled or locked. Not only Apple TV but also your iPhone, iPad, and iPod, can be ideally fixed simply.
* This tool has removed support for Apple TV and Apple TV HD devices.
Key Features of Joyoshare iOS System Recovery: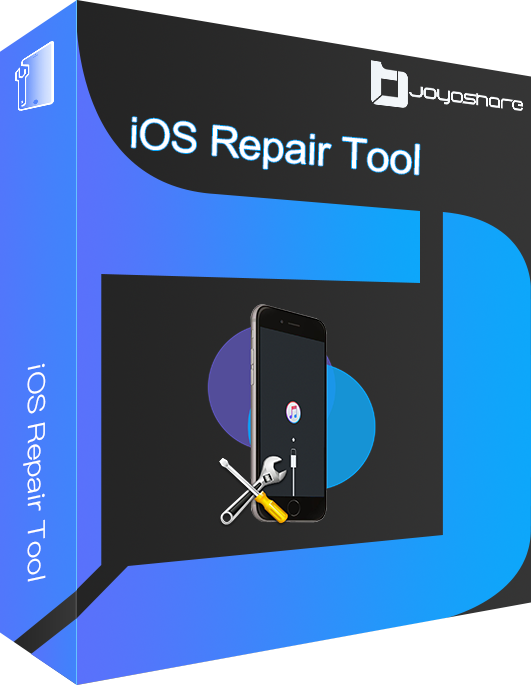 Fix Apple TV says no video signal with several steps
Compatible with kinds of Apple TV devices
With a free option to get into or out of recovery mode
Support troubleshooting types of iOS and tvOS issues
The above is a brief overview of the features of Joyoshare UltFix. Then below will work on how to take it to help you out.
Step 1

Download Joyoshare UltFix

Start your downloaded Joyoshare UltFix on the desktop and connect the Apple TV that has no signal with the computer. Simply click on "Start" button to go on.

Step 2

Choose Standard Mode

You're suggested to choose "Standard Mode". Then, follow the onscreen steps to boot this connected device into recovery mode.

Step 3

Download Firmware Package

Continue the operation by pressing the clickable blue "Next" button. You will ask to confirm the Apple TV device info. If there is no problem, check the version of the default firmware package and hit "Download" option to finish downloading and verification process.

Step 4

Start to Fix Apple TV No Signal Issue

Now, you can start fixing your tvOS by clicking the "Repair" option. Wait patiently until it ends and then check whether your problem is fixed completely. If not, try it again.
Part 3. Conclusion
The listed tips will go a long in helping you troubleshoot your Apple TV no signal problem. It is essential that you carefully read and follow the provided instruction for quick results. Among the tips, the use of Joyoshare UltFix software happens to be one of the most effective, safe, and easiest way of resolving the problem. If the issue is not resolved until now, there is a high probability that it is a hardware problem. We recommend that you call or visit the nearest Apple service store for corresponding solutions to fix this. The Apple service desk is always ready to help.