Apple TV, which many users utilize, has earned the company a strong name in the streaming sector. Sitting on the sofa and viewing those beautiful contents on the Apple TV, controlled by the remote, may be fun. What will you do if you lose the remote and need to factory reset Apple TV without remote? Don't be concerned. A suitable Apple TV remote may be found. In this post, we'll show you three simple ways to reset or restore Apple TV without the need for a remote.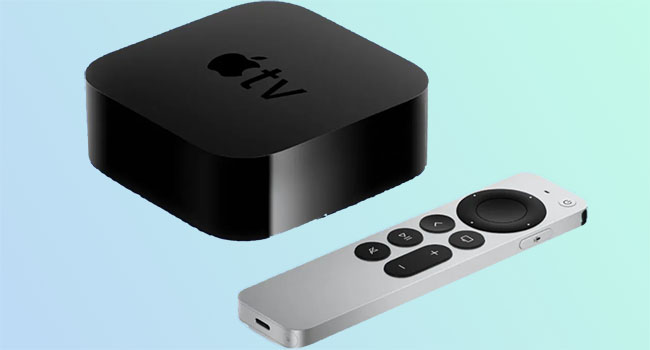 How to Use Apple TV without Remote?
Actually, you can use Apple TV in Control Center on your iPhone, iPad and iPod touch if you can't find your remote when you want to use Apple TV. Alternatively, you can control your Apple TV using a different remote like Siri Remote, Apple TV Remote and Apple Remote when you can't find your original remote device.
If you want to reset your Apple TV without remote, a steady Internet connection, a computer with iTunes, and a USB or USB-C connector are required. Note that your Apple TV 3rd generation requires a USB cable, whereas your Apple TV 4th generation requires a USB-C cable. As a result, you should ensure that everything is in order before proceeding with the approach. The procedure will begin. Make certain that nothing is disconnected. Your Apple TV will be reset without control in a short time.
Why Do You Need to Reset Apple TV without a Remote?
We've come a long way since DVD players were the pinnacle of our television viewing pleasure. Because your Apple TV is an iOS device, it remembers everything you've acquired while using it. It houses all of your movies, music, and personal data. As a result, regardless of your plans with the Apple TV, you should restore it to factory settings if you no longer want to use it. If you fail to do so, a new user may be able to access your account, read your material, and make transactions using your account.
This is a major problem that many Apple users overlook when selling their older devices online to raise funds for the next-generation model. It's almost certain that some of the used Apple TVs for sale on platforms now still include all of the former user's data and content and may even offer full data access. It's a frightening concept. Therefore, don't let it happen to you.
Way 1: Use Remote App on iOS Device
If you've misplaced the Apple TV remote, the first step is to use your iOS device to operate it. Now, to hard reset Apple TV without remote, follow the simple steps below.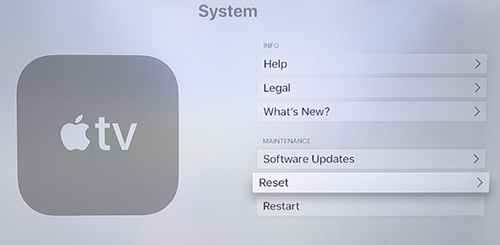 Step 1: Go to App Store and get the Apple TV Remote app on your device. Confirm that your iOS device and Apple TV are on the same Wi-Fi network.
Step 2: Open the Apple TV Remote app and select Add Apple TV, followed by Apple TV.
Step 3: If prompted, enter the 4-digit code that appears on Apple TV on your smartphone. To factory reset Apple TV 4K without using remote, go to "Settings", open "System" - "General" for 3rd generation devices and previous devices then select "Reset".
Way 2: Use iTunes on Computer
You may also use the iTunes app to reset Apple TV without remote if you're on a PC. It's a quick and painless procedure. To do that quickly, follow these steps: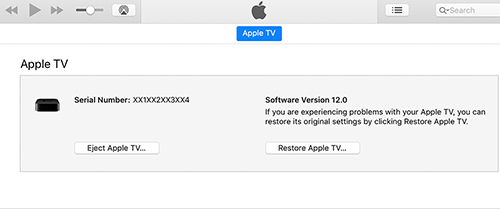 Step 1: Begin by disconnecting all of Apple TV's wires, including the power and HDMI cords. On your PC, launch the most recent iTunes software version.
Step 2: Using a USB cord, connect Apple TV to your computer. If you have an Apple TV 3rd generation or older, you'll need a micro-USB cable. A USB-C cable is required if you have a 4K Apple TV.
Step 3: On iTunes, look for the Apple TV icon.
Step 4: Go to the "Summary" section. Go to "Restore Apple TV".
Way 3: Use Joyoshare UltFix
How to factory reset Apple TV without remote? Joyoshare UltFix is an application that is meant to rapidly and safely solve a variety of iOS issues. It has two repair modes to be a multipurpose intelligent device. Standard Mode can be used to resolve several common difficulties without causing data loss. Advanced Mode is used to handle some critical problems that Standard Mode may not be able to solve. You could even unlock any iOS device without knowing the passcode if you used Advanced Mode. This tool allows you to put your device into and out of recovery mode for free.
Key Features of Joyoshare iOS System Recovery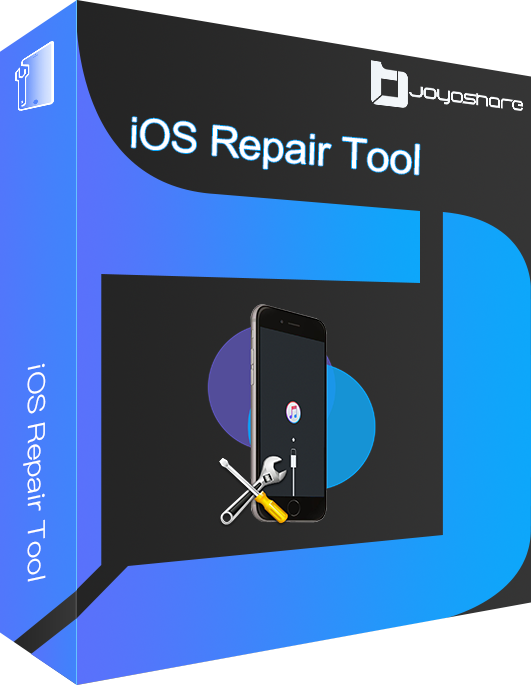 Best program to solve Apple TV remote not working issue
Compatibility with iOS 15 and all iPhone, iPad, and iPod touch models
Allows you to enter/exit recovery mode on your iOS device with a single click
Provide Standard and Advanced Modes to address a variety of problems
Step 1

Connect Apple TV to the computer

First, go to Joyoshare UltFix's official website and download it. After downloading it, install it on your computer and connect your Apple TV to it using a Micro-USB connection. Then press the "Start" button.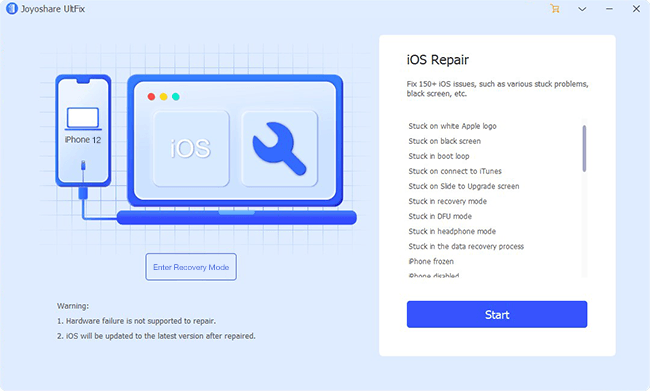 Step 2

Choose a repair mode

Next, you must select one of the repair modes. Standard Mode will be enough for your requirements as it can solve your issue with no any data loss;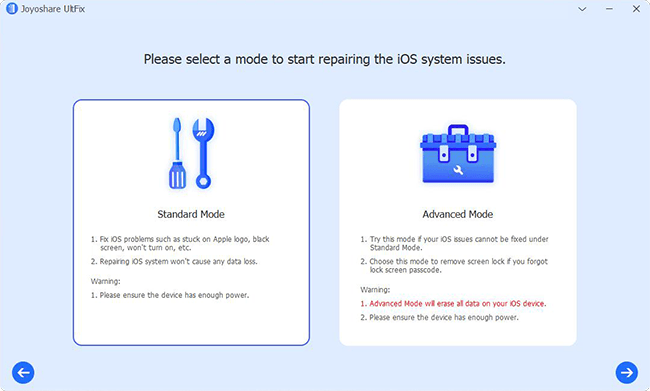 Step 3

Put Apple TV into recovery mode

To put Apple TV into recovery mode, click the model number of your device and then follow the on-screen instructions. Once you have done the process, click the Next option.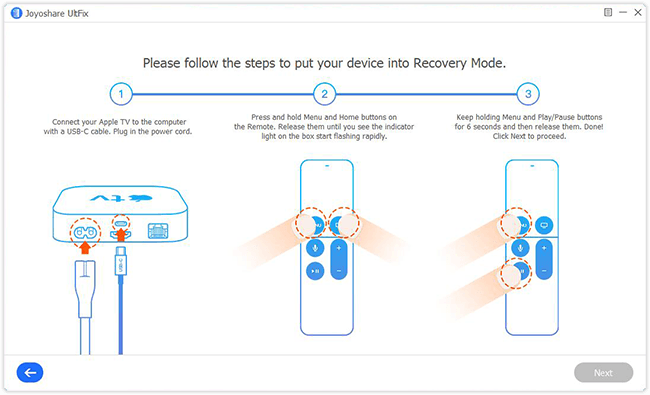 Step 4

Download the firmware package

Once you've put your Apple TV into recovery mode, you'll be able to see everything about Apple TV. To download and validate a new firmware package for your Apple TV, simply confirm it and hit "Download."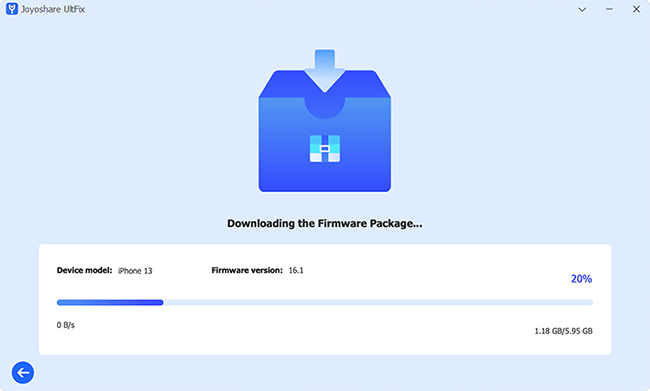 Step 5

Repair Apple TV issue

Now, tap the "Repair" icon to unzip the downloaded firmware file and begin correcting the Apple TV remote issue.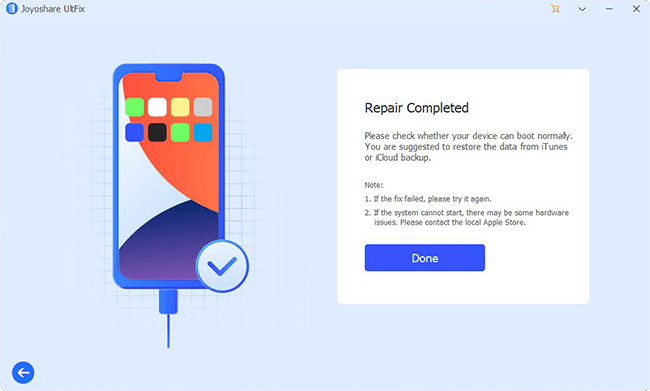 Conclusion
When someone asks how to factory reset Apple TV without remote or other Apple TV series, you might suggest that he use the remote app on his iOS device or the iTunes software on his computer to replace the remote and reset the Apple TV. Joyoshare UltFix might be a good choice if both methods fail. It can not only let you reset Apple TV without a remote, but it can also fix virtually all TV iOS issues without causing data loss. Isn't it a powerful statement?