On the newest iOS 16, Apple released some new features. The depth effect is absolutely the most popular one among them, which could bring users a new visual experience on the lock screen. If you have questions about this feature, keep going to read this post. This article will explain to you what the depth effect is and how to turn it on. Further, some of you may encounter iOS 16 depth effect not working issue on iPhone 14 series, and your worries could also be eliminated. The reasons why this feature is unworkable and the solutions to fix it are listed in this post.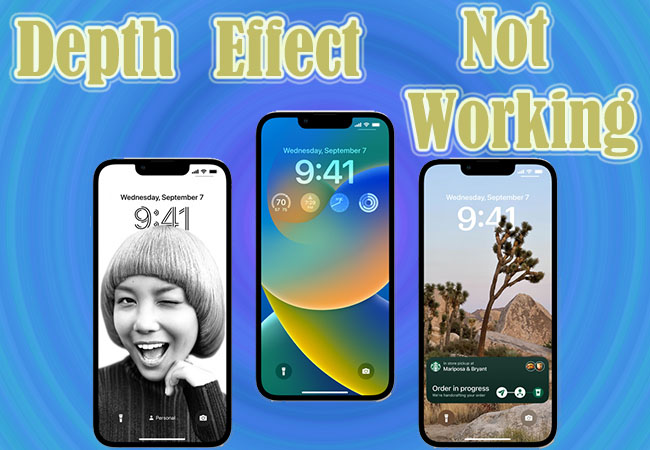 Part 1. FAQs about Depth Effect on iOS 16
Q1: What is the depth effect on iPhone?
A: With iOS 16 depth effect, any identifiable object, such as people, animals, buildings, landscapes and so on, could be displayed in front of your time clock based on the image recognition technology.
Q2: How to turn on the depth effect on iOS 16?
A: Go to Settings, find Wallpaper, hit the Customize option on the screen lock wallpaper you need, tap the three-dot menu and tick Depth Effect.
Q3: Why is the depth effect not working?
A: The depth effect not working may be caused by incompatible device models, outdated iOS system versions, unsuitable image format, system errors, wrong settings, etc.
Part 2. How to Fix iOS 16 Depth Effect Not Working
Fix 1

Check Out the Preconditions

First of all, you should know whether your device model supports depth screen wallpaper. Only iPhone SE, iPhone XR and later models of iPhone allow enabling this feature. Then, there are other prerequisites for you to troubleshoot: whether you are running iOS 16 or later versions, whether your image could be recognized, and whether you enable depth effect. Follow this article to inspect these problems one by one.
Fix 2

Update to the Latest iOS

On account of that depth effect merely works on iOS 16, you cannot use it if your iPhone still running the system versions earlier than that. The solution is easy – just update your device to the latest iOS 16. Open Settings, hit General, choose Software Update, and tap Download and Install. Wait for the updating progress to the end, and your iPhone will be restarted.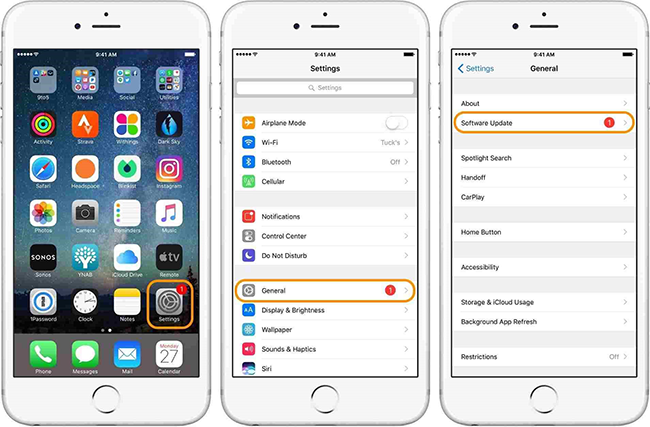 Fix 3

Turn On Depth Effect

The silly trigger of the depth effect not working is that you did not turn it on because you forgot to tap the Done button. Thus, let's enable this feature again. Run Settings, scroll to Wallpaper, select the wallpaper you want, tap on the Customize button on the lock screen wallpaper, touch the menu with three-dot on the bottom right, enable Depth Effect, and remember to hit the Done button this time.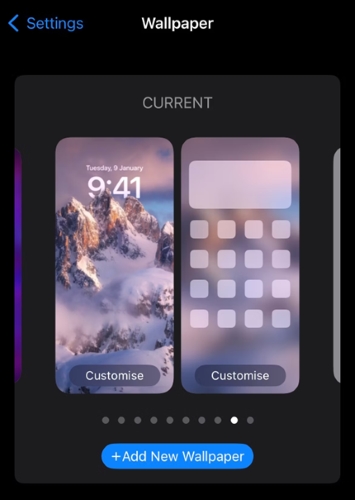 Fix 4

Restart iPhone

In case you have no idea about what the exact reason is, the simplest method to fix iOS 16 depth effect wallpaper not working problem is to restart your iPhone. Head to Settings, tap General, scroll down to the bottom, hit the Shutdown option and drag the power-off slider. Then, hold the Side button to turn on your iPhone again so that you could check if the depth effect wallpaper works normally.
Fix 5

Use Appropriate Image Format

Another reason for the unavailable depth effect is the unsuitable image format. Since this feature only works on .jpg format images, you need to check if the wallpaper you set up belongs to this category. If it is not the proper image, replace it with another appropriate one or use the default wallpaper.
Fix 6

Disable Widgets on Lock Screen

You could add any widget on your screen lock, however, which has the potential to affect the operation of the depth effect. If you do set up many widgets, try to remove some of them, especially those next to the time clock. In case the problem remains, it would be better to delete all your widgets to see the consequence.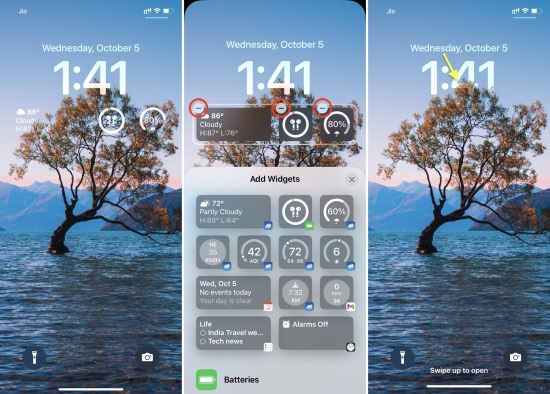 Fix 7

Re-customize Depth Effect Wallpaper

The depth effect could be affected by the position of the subject on your wallpaper. No matter whether it is fuzzy or too large, the algorithm cannot recognize it well. To solve it, you need to use a high-quality image first. Next, navigate to Wallpaper on Settings, tap Add New Wallpaper or hit the Customize option on your current wallpaper. You could choose photos from Photos to add a new depth effect wallpaper, or select a default one on Collections. Then, find the three-dot button to enable Depth Effect, tap Add/Done and confirm your action by selecting Set as Wallpaper Pair.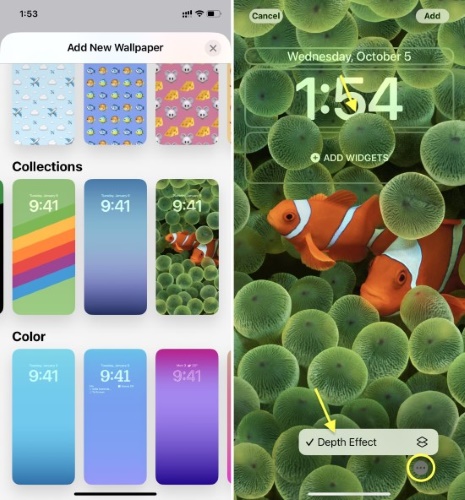 Fix 8

Reset All Settings

It is worth recommending resetting all settings on your iPhone after you remedy the wallpaper settings but nothing is helpful. Your data will not be erased, but your iPhone settings return back to the default status. Open Settings, locate General, find Transfer or Reset iPhone, tap Reset and choose Reset All Settings. After that, your wallpaper settings are put into the default state as well.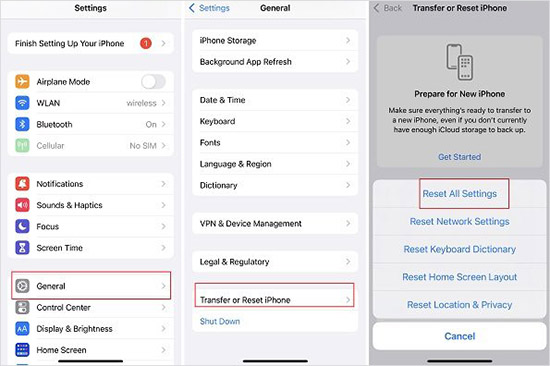 Part 3. How to Repair iOS 16 System Problems
It is possible that the iOS 16 depth effect not working issue results from your iPhone system error. Luckily, Joyoshare UltFix is professional in solving these kinds of iOS/iPadOS problems. Whether on the latest iPhone 15 and iOS 17, system issues could be fixed without data loss in standard repair mode. Besides, this program could be used as a free tool to enter or exit recovery mode with one click. And it provides the downgrade service for your iOS software. All the features Joyoshare UltFix offers will not leak your privacy and it assures you a high rate of success.
Key Features of Joyoshare UltFix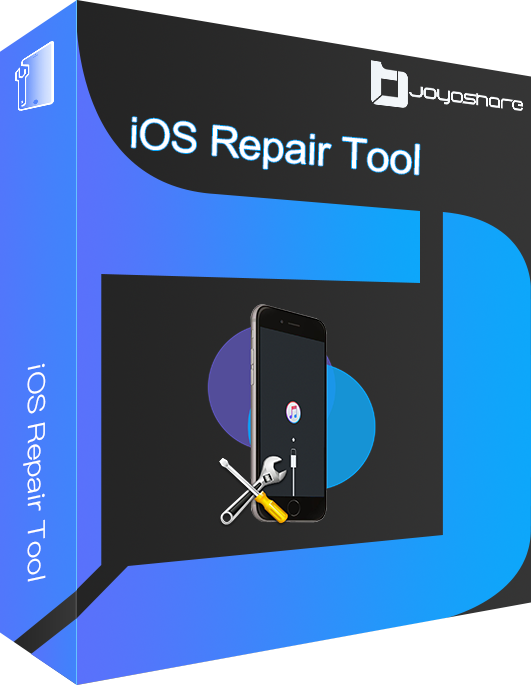 Repair app crashing on all versions of iOS
Keep data well with standard repair mode
Free to enter and exit recovery mode on iPhone
High compatibility, high-security factor, and high success rate
Step 1

Connect iPhone to Joyoshare UltFix

Use a USB cable to connect your problematic iPhone to computer and run Joyoshare UltFix. Select iOS System Repair and click the Start button.

Step 2

Select Standard Repair Mode

Click on Standard Repair mode if your iPhone is detected without problem and continue the repair progress. On the contrary, you will be required to enter DFU/recovery mode. Follow the on-screen guide to complete this operation and get into the next step.

Step 3

Download and Verify the Matched Firmware Package

You could click the Download button after confirming your device information. Then, it starts the progress of the download and verification of the firmware package.

Step 4

Repair iOS Depth Effect Not Working

Hit the Repair button and wait for several minutes. After your iPhone get restarted, turn on the screen lock to see if the wallpaper works normally.
The Bottom Line
Almost all the information you want to know about the iOS depth effect is explained in this article, including the function, usage, and the reason why this feature becomes unusable. The more important part of this post is the solutions on how to fix iOS 16 depth effect not working. All 9 fixes are able to answer most of your questions and repair unworkable depth effect wallpaper, especially Joyoshare UltFix. It is hoped that your wallpaper could work again with a nice 3D visual experience.