Most iPhone users have found that apps keep crashing or quitting unexpectedly when you are using Facetime to communicate with an important person or processing a significant project on Apple's app. It's definitely a nightmare to come across the issue of iOS 15 app crashing. Especially as you upgrade their device to the latest iOS 15 version with the purpose of testing new features or functions, you face various app crashing problems and have no idea about fixing them. That is exactly what we will discuss in the article. If you are hassled by this trouble, this is the most suitable post for you.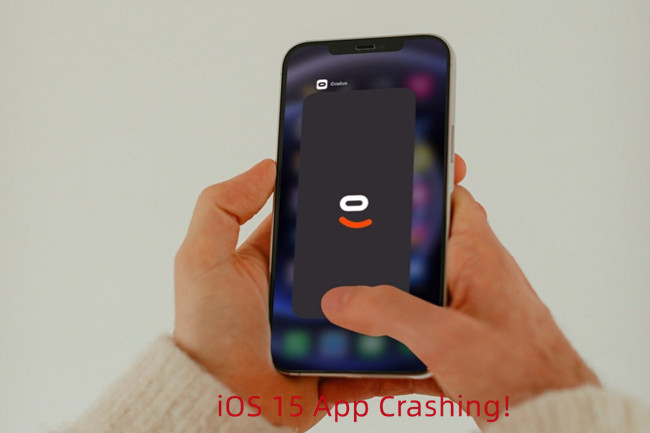 1. Why Does App Crash on iOS 15
Even if Apple has so-called the best iOS system with fewer bugs and problems, it is common to experience an infrequent app freezing on any electronic device including iOS 15 system. Meanwhile, a large scale of third-party app developers is incapable of offering corresponding applications with stable and durable designs. So, when you run the app after updating your iPhone to iOS 15, it comes out that it cannot run smoothly or close immediately. Some apps may close upon opening them while others may fail to respond randomly after using a specific amount of time. There are numerous factors attributing to this issue.
#1

Not Fully Compatible

Some apps are not fully compatible with the newest iOS 15 version. As developers modify a lot of features in the new version, it will cause discordance with apps that are not supported by iOS 15 in some aspects.

#2

Operate for Long Time

The applications operate for long time. If you have run an app for long time, the processor may become cumbersome and unresponsive.

#3

Hidden Bugs

The crashing problem may result from some bugs hidden in the software, which need to be fixed by application developers.

#4

Inadequate Storage

Lack of adequate storage is possibly the major cause of crashing problem. With the simultaneous operation of applications with a mass of photos, videos, and files, it is responsible for iOS 15 app crashing suddenly.
2. Troubleshooting for iOS 15 App Crashing
To assist you in solving apps crashing with iOS 15, I list some troubleshooting steps that can be helpful. If you are encountering this issue, you can read and go on to learn it.
#1

Force Quit and Relaunch the Application

First of all, you can force close the app and clear all the app memory. You can double-click on the Home button and then the multitasking view is presented on the screen of your iOS device. As long as you gently slide screens from the left side, you will find the errant application and then swipe it up to force quit it. Now you can tap on the Home button and find the app icon to relaunch it.

#2

Reboot Your iOS Device

The best effective way you can try is to reboot your iOS device. This step is always beneficial for many apps crashing issues and it can be completed within a few minutes on your own. So, the total procedure is presented as follows:

Step 1: Press and hold the power button.
Step 2: When the slider appears, drag it to turn off your device.
Step 3: Reboot your iOS device by holding the power button again until the Apple logo emerges.
Step 4: Launch the app again and check whether it works properly.

#3

Delete and Reinstall the Application

If the above suggestions are still not in use, you might as well consider deleting and reinstalling the apps. Locate the faulty application and follow the steps:

Step 1: Press and hold the app and then tap the 'x' icon.
Step 2: Go to App store, search the deleted app and download it once more.

#4

Update the Faulty Application to the Newest Version

If app keeps crashing on iOS 15, one of the fixes is to update the mistaken application to the latest version . It may fix most of the issues that you are facing.

Step 1: Run the Settings and click the iTunes and App Stores option.
Step 2: Select the Updates tab.

Then, you can enjoy the latest version of the application. Alternatively, you can also update the app on your iOS devices by Apple Store.

#5

Reset iOS Device

As is well known, almost all iOS users know about restarting application and device. However, it usually has difficulty fixing app crashes for good. Resetting iOS devices to factory setting may take effect to fix app crashes on iOS 15. Make sure that the backup data is up to date. As factory setting means your iOS devices will get back to the original status, it will erase all information from the device.

Step 1: Open Settings and click the General option.
Step 2: Hit Reset option and choose Erase All Content and Settings.
Step 3: Insert your Apple Passcode and then hit Erase iPhone.

#6

Restore with iTunes

This suggestion is used when you find your iOS device gets totally stuck or can't run Settings. Similarly, it will erase all information.

Step 1: Open the newest version of iTunes on your computer and connect your device with computer.
Step 2: Tab the iDevice icon, choose the summary option and then click "Back Up Now" option. In this step, you can preserve the latest data of your device.
Step 3: Then you can hit on the "Restore iPhone…" option.
Step 4: Click the "Restore Backup" button.
3. Fix App Crash on iOS 15 with Joyoshare UltFix
Apart from the mentioned suggestions, you can fix system problem with the best and most professional system repair software, Joyoshare UltFix. No matter what kind of problem is, it can fix numerous system issues, including iPhone won't turn on, white Apple logo, with no data loss. So, if you worry about the information saved on your iOS device will be erased, you can try to download it.
Key Features of Joyoshare UltFix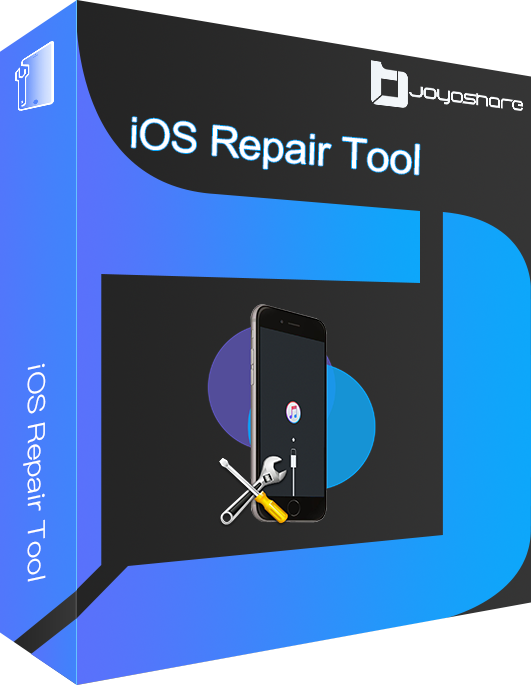 It is compatible with all iOS devices, including the newest iOS 15 and iPhone 13
One-click option to free enter and exit the recovery mode
Fix iOS 150+ system issues without loss of data
Factory reset iPhone without a passcode or iTunes
Step 1

Connect Your Device with Computer

After installing Joyoshare UltFix, run it on your computer. Then plug your device into computer via USB and click the "Start" button to proceed the next step.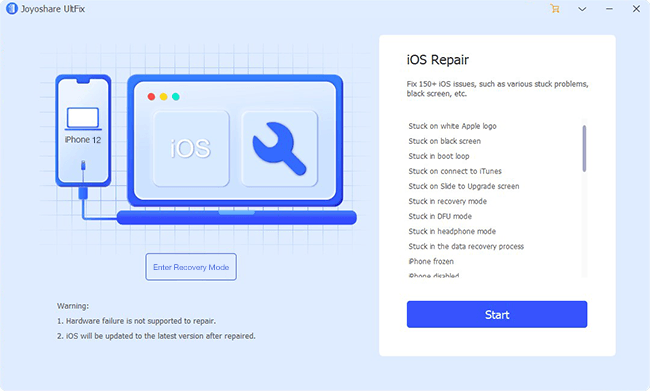 Step 2

Choose "Standard Mode"

In order to protect data in your device, you prefer to select "Standard Mode" and click the "Next" button. You can alternatively decide to enter recovery mode or DFU mode.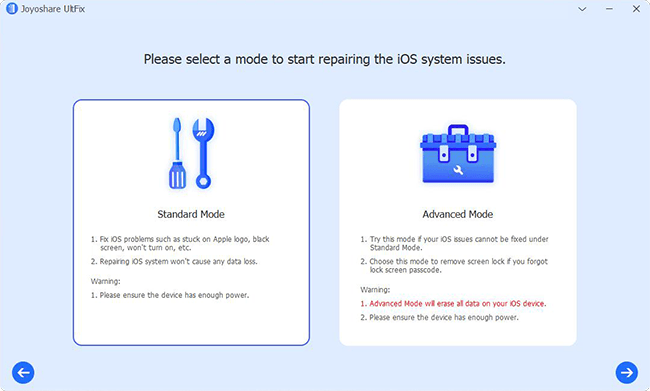 Step 3

Download and Verify the Firmware Package

In this step, it will detect your device automatically. What you need to do is to check whether the information is right. Then you can click on the "Download" button. After downloading, it will unzip the firmware package for you.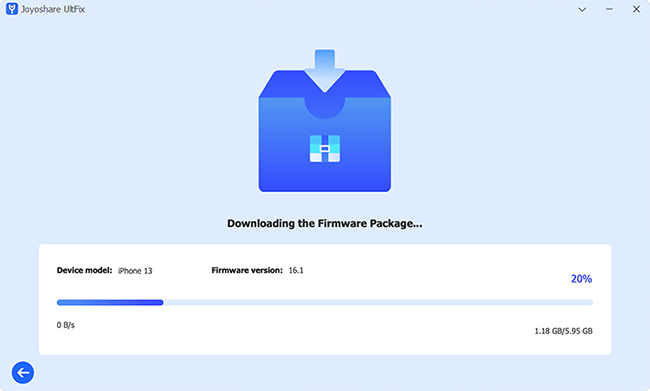 Step 4

Fix iOS 15 App Crashing Successfully

Hit on the "Repair" button and it will show the "Done" button when it completes the repair process. Your app will not crash any more.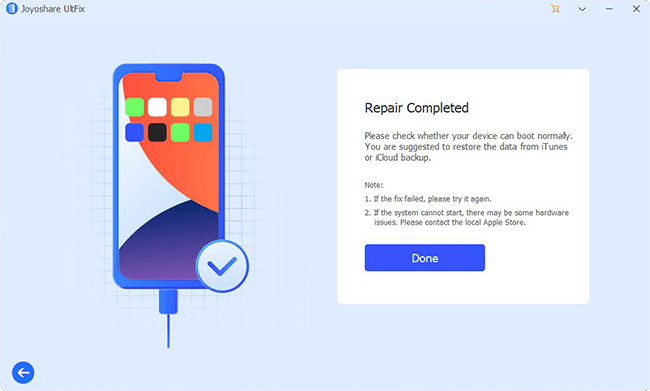 4. Conclusion
The best way to keep your iOS device as normal is to keep checking these applications and decrease the storage of applications and data that you hardly need. In the long term, I sincerely recommend you can try to install Joyoshare UltFix, which is one of the best iPhone repair software. It can not only tackle iOS 15 app crashing issue but also fix over 150 system errors with the highest success rate.