The digital transaction has gradually prevailed in payment methods in recent years. It's natural to use the online service to send and receive money. Cash App is a popular online payment app that allows you to transfer digital money in a more convenient way. As a full-featured financial application, you can even use it to invest in stocks and Bitcoin. However, many users come across the issue of Cash App now working on iPhone, such as app keeping freezing, app not opening, and more. In this post, you'll know why your Cash App would behave abnormally and how to fix that through various methods.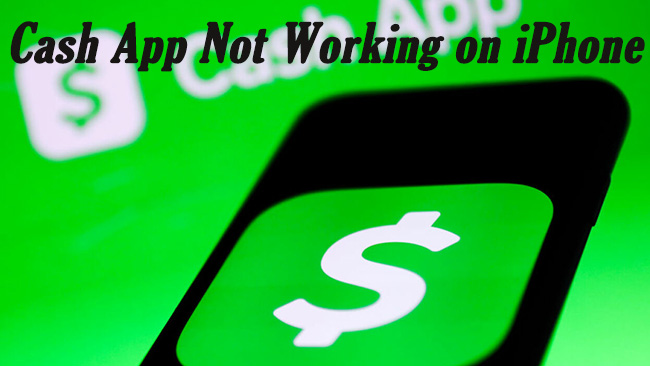 Part 1: Why Is Cash App Not Working on My iPhone?
Many users encounter different Cash App issues on iPhone, such as Cash App not opening, unable to sign in, Cash App referral not performing normally, etc. Whatever the case, you can't use this app to make payments. And what may bother you even more is that the reasons are difficult to ascertain. Here are some top reasons that can give clues.
The status of Cash App servers will influence the performance of the app directly.
If you are running an outdated app or the app cache is overloaded, Cash App may work abnormally.
Another potential reason is that software bugs in your iOS cause Cash App not running properly.
There could be more possible reasons leading to the issue, such as unstable or unsecured Internet, bank-related problems, app restrictions on Cash App, and others.
Part 2: Fix Software Glitches Causing Cash App Errors - Joyoshare UltFix
You may not consciously know that software issues could have an exponential impact on your device. And that could be the primary cause of Cash App crashing on iPhone. To fix that, Joyoshare UltFix can make a terrific difference. It is an iOS system recovery tool, which can be used to repair more than 150 iOS issues with a few simple clicks. It specializes in fixing a variety of iOS software issues, such as Apple Pay not working on iPhone, iPhone stuck issues, etc. Another additional advantage of this program is that it won't cause any data loss, which means you can access all your data completely after repair. To get full coverage of possible iOS problems, Joyoshare UltFix runs with dual modes to protect your iDevices. And it also works well with the iOS 17 beta version.
Main Features of Joyoshare UltFix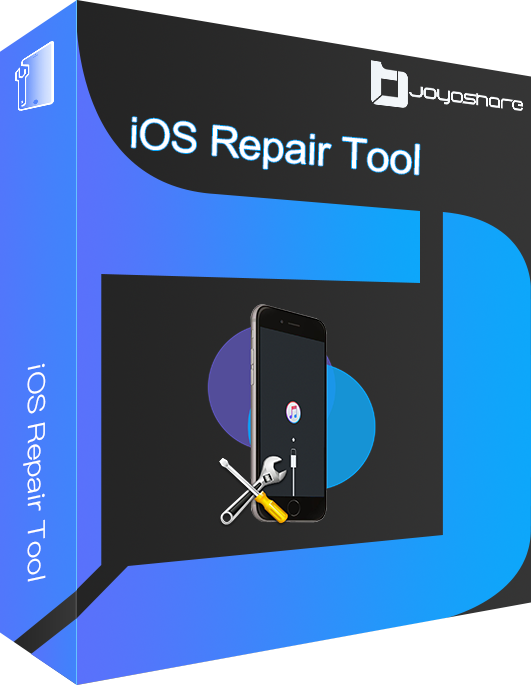 Fix Cash App not functioning securely in simple steps
Free service for entering and exiting recovery mode in one click
Simple solution to upgrade and downgrade the iOS version
Solve problems easily via standard reset and factory reset
Step 1

Get Joyoshare UltFix and Connect iPhone to Computer

After installing this tool on your desktop, you need to plug your iPhone into your computer and keep the connection. Next, open the tool and head to iOS System Repair. On the next interface, click Start to choose your repair mode.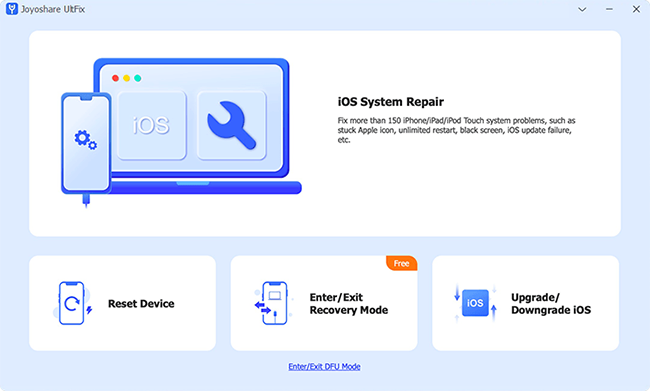 Step 2

Opt for Standard Repair

You can choose Standard Repair to fix the malfunction of Cash App. What makes this repair mode from Deep Repair is that it can fix nearly all common iOS problems without losing data. Deep Repair is rather better to repair more serious system issues.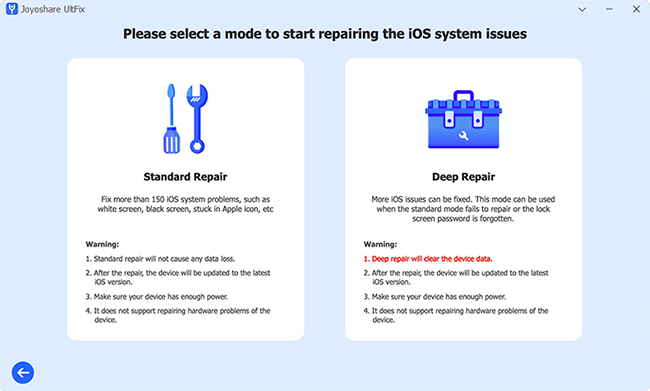 Step 3

Download Compatible Firmware Package

The repair tool would detect your iPhone automatically and you can see the basic info of your device in the interface. In case there is something wrong with the information, you can adjust it manually. After that, you could hit the Download button to get the firmware package to repair iOS glitches.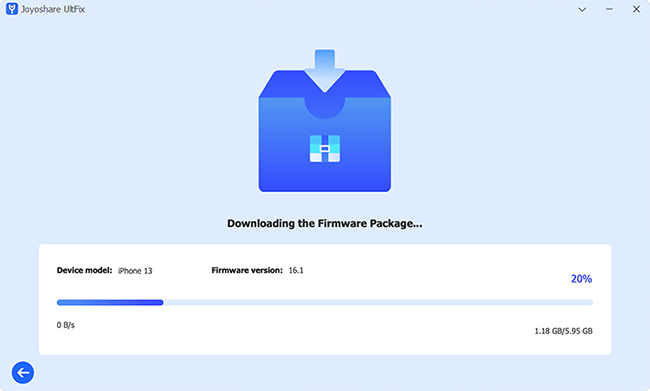 Step 4

Start to Fix Cash App Malfunction

Click Repair button and this tool will start to fix software problems causing Cash App not working properly. Wait for several minutes until the end of the repair. Then you should have no problem using Cash App.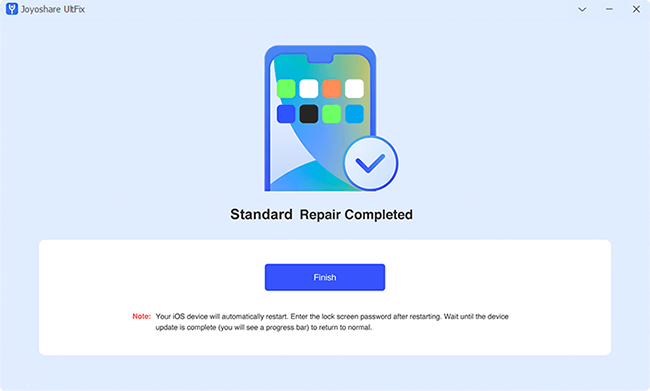 Part 3: More Tips to Solve Cash App Crashing on iPhone
Apart from the method already introduced above, there are more for you to bring Cash App back to normal. You could quickly scroll through all these tips and start up a practice.
3.1 Check Cash App Servers
If Cash App doesn't work as usual, you can check if Cash App server is experiencing an outage. You can open Cash App status website and see if the app is good to go. This status page offers specific information about different services in Cash App and you could quickly locate the problem if a certain service is down. In this case, you can do little things but wait for the problem to be resolved. In addition, you can also go to social platforms to track the immediate server problems reflected by other users.
3.2 Check Internet Connection
Internet connecting issues could cause Cash App crashing. You'll need a good Internet for Cash App to perform a secure transaction. Hence it's vital to check the Internet if you fail to pay with this UPI app. You can turn on and turn off airplane mode to solve possible network problems. Or you can switch to another stronger Internet and try to use the application again.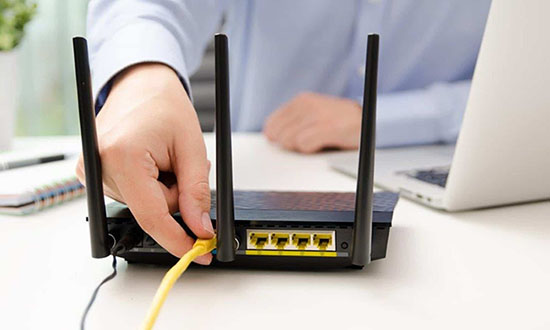 3.3 Re-open Cash App
Sometimes the problem is just caused by a temporary bug in the app. It happens when you don't exit Cash App properly after using it and the app is still occupying the space in the background. By forcing quitting the application and reopening it, it's likely that the problem could be fixed. You can swipe up from your home screen and pause to find the Cash App. And swipe up to close the app. Or you need to double-click the Home button to close Cash App. Then start it again and see if it works normally.
3.4 Clear Cash App Cache
Normally, you can access your data quickly and easily if Cash App stores data in cache files. Yet it may stop the app from running properly when the cache is overloaded or corrupted. It is suggested to clear the cache and get Cash App running smoothly again. To do that, you can go to Settings → General → iPhone Storage. Select Cash App and tap Offload App.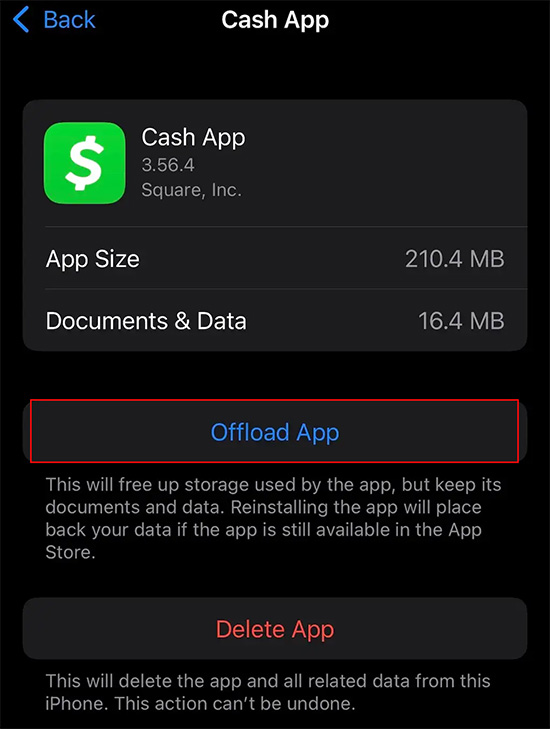 3.5 Update Cash App
An outdated application can be riddled with bugs and glitches, which might explain why you are unable to complete a transaction with Cash App. Make sure you update the app to the latest version. Just go to App Store and search for Cash App, and then tap the Update button. There is a high probability that Cash App would return to normal in this way.
3.6 Remove App Restriction
If the problem still persists, you may want to know whether the application is restricted in settings. If so, there is a great chance that Cash App keeps failing. To change app restrictions, you can head to Settings → Screen Time → Content & Privacy Restrictions. And toggle the option off. Then you can utilize Cash App to see if it works fine.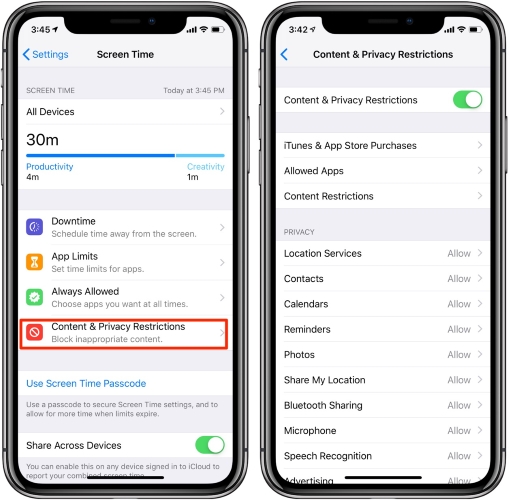 3.7 Restart iPhone
Another quick fix to Cash App errors is to restart your iPhone. In most cases, restarting the device could eradicate random bugs causing the anomalies on your iPhone, which might cover Cash App issues. You can either hold the Power button or go to Settings → General → Shut Down to turn your device off. Then hold the Power button again to reboot it. After that, you can open Cash App and try to make payments.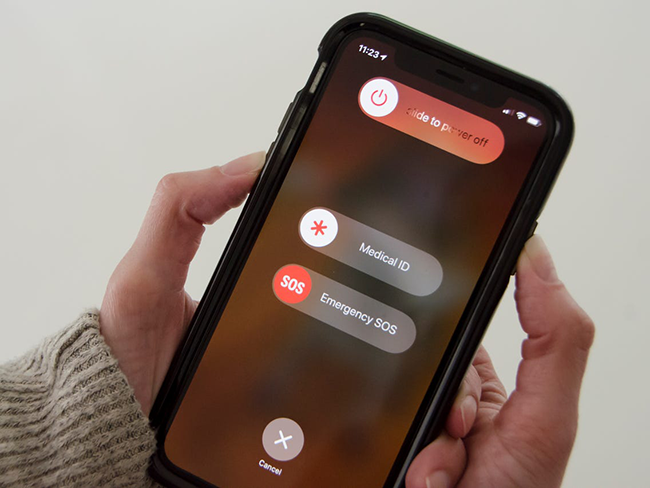 3.8 Contact Bank
There is one more possibility to consider: the bank may decline transactions for some reasons, such as insufficient balance, invalid account, and others. No matter what the cause is, you can contact your bank and check if it denies transactions. You may need to authorize your account and get further help from the bank.
3.9 Contact Cash App Support
After employing all the tips and you still can't use Cash App, contact Cash App support to get assistance. It can be pretty helpful if you doubt that your account is on the scam list. The application offers great customer service to get you out of trouble. You can contact support by following the steps below: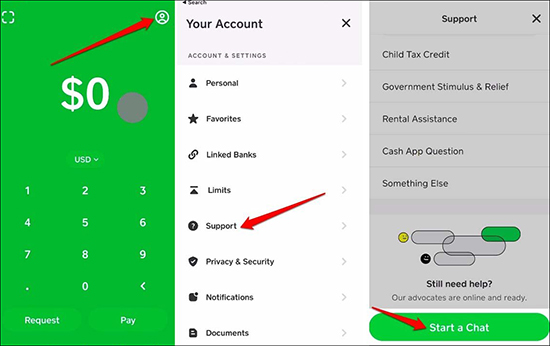 Step 1: Open Cash App on your iPhone and tap the Account icon at the top right.
Step 2: Choose Support in ACCOUNT & SETTINGS section.
Step 3: Tap Start a Chat and describe the issues you are facing.
Part 4. Conclusion
Now, you have already known how to fix Cash App not working on iPhone. It could be caused by poor Internet, software problems, server outage, and other reasons. If you happen to get stuck in this scenario, the methods in this post could help you resolve the problem with ease. If you have any other doubts, we'd be delighted to answer it.