Q: "Is there any way to delete an MDM on an iPad? My school put it on there, but I graduated and bought the iPad and want to use it for college, but I can't download any apps because they took away the app store." – From Quora
Are you finding the best solution to remove device management on school iPad? You may be frustrated when you find your iPad is still supervised by school after graduation. Or in another case, you hope to break away from the control of device management on school iPad to get more personal features. Some methods in various clutter essays relating to MDM removal lack accurate sifting and possess a certain degree of risk. On this basis, we collect and test these methods, and finally, select the most effective tips on how to remove device management from school iPad.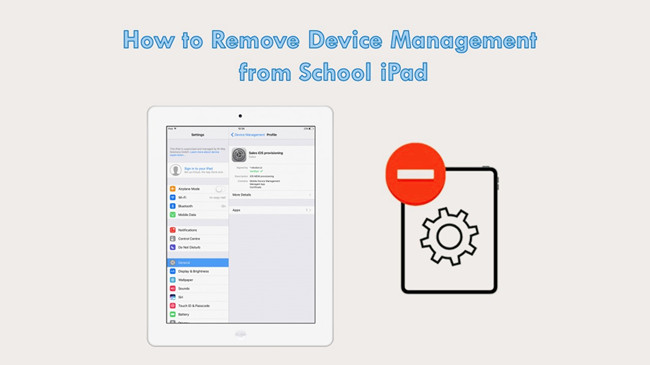 Part 1. Brief Introduction to School iPad Device Management
Q1: What Is Device Management (MDM) on a School iPad?
A: MDM is a dedicated technology to help schools better keep track of students' iPad and control their activities on them. On top of that, it allows for greater control over students' iPads to ensure them always working at their best for teaching efficiency. MDM profiles can separate them from negative content on the Internet as well as benefit from digital education. With MDM, teachers even can monitor students' screens in real-time, send messages to their iPads, lock iPads, and screen mirroring between devices and classroom displays.
Q2: How does school iPad Device Management work?
A: MDM profiles can only be configured on new or factory-reset Apple devices. School iPad is controlled by the IT department and teachers who are granted accounts and passwords. And they can remotely manage the school's iPads, like setting up apps and configurations on any number of devices, and controlling and restricting students in secure areas, which can separate them from negative content on the Internet as well as benefit from digital education.
Q3: Why Do I Need to Remove MDM?
A: If you've graduated from school but your iPad is still under control, or if you bought a used iPad with a school's MDM, you won't be able to access many of the features on your iPad. In these cases, you need to remove the device management from iPad.
Part 2. How to Delete Device Management on School iPad Free
2.1 Remove Device Management on School iPad with Passcode (Simple)
If just for legitimate reason, it's suggested to directly ask the help of your teacher or the school management. Taking some examples, if you buy this iPad from school, it's logical to delete the MDM lock on your iPad with school IT department. First and foremost, it will not result any data loss and influence your iPad. Furthermore, with the official and free approach, the device restrictions can be removed permanently rather than fear there will be a ripple effect.
Step 1: Head to Settings → General → VPN & Device Management.
Step 2: Select the MDM profile configured on your iPad.
Step 3: Tap the Remove Management option and enter the account and password to finish the process.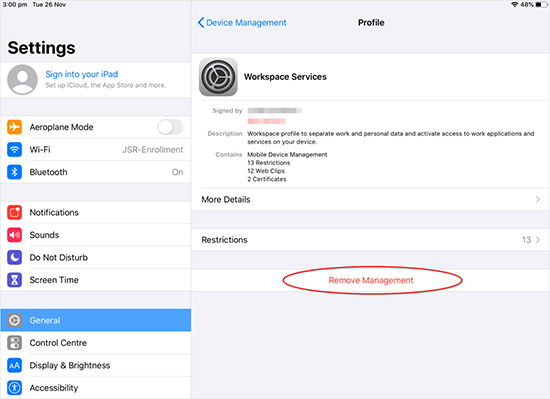 Pros:

Quick and easy without any operations required
Not causing any data loss and damaging your iPad
The school device management won't appear anymore
Cons:

Require you to contact the school department to delete MDM profiles
2.2 Jailbreak School iPad to Delete Device Management Freely (Complicated)
Jailbreak school iPad is able to delete device management on school iPad without charge. All you need is a Mac, Checkra1n software, and SSH. Nevertheless, it should be stressed that jailbreak your iPad will make it vulnerable to resist any surrounding risks, including virus attacks, hidden bugs, hackers, and various system issues. As its name implies, it accesses unrestricted areas through breaking the security barriers placed by Apple and administrators. In this process, the security measures will be breached as well. However, if you've made up your mind, there are the following steps for reference.
Pros:

Free of charge
MDM files will be deleted permanently
Cons:

Your iPad will lose the ability to resist various security issues
Software errors will be fixed only by replacing hardware elements after jailbreak
Software updates and iPad warranty will be stopped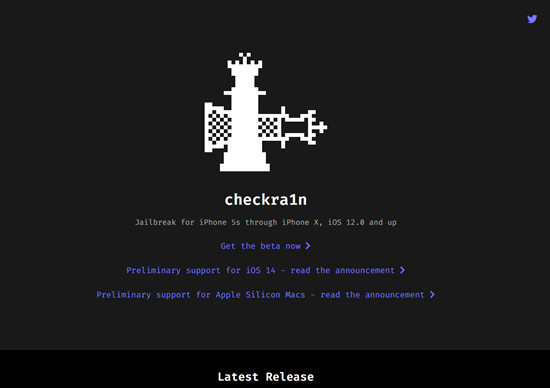 Step 1: Search Checkra1n software on any browser. Download and launch it on your Mac. Make sure that your iPad is supported by this software.
Step 2: Follow the on-screen instructions to put your iPad into DFU mode. Then use iProxy and expose the SSH port on your iPad via USB.
Step 3: Run "cd../../". It will access to the root directory of your iPad.
Step 4: Run "cd /private/var/containers/Shared/SystemGroup/". You will find the folder where school MDM files are placed.
Step 5: Execute the command "rm-rf systemgroup.com.apple.configurationprofiles/". The device management files will be successfully deleted after a few minutes.
Step 6: You will be asked to reboot and update your iPad. Once finishing updating your iPad, get back to Remote Management and install a profile. New profiles won't put any restrictions on your iPad.
Part 3. The Most Advanced Way to Delete MDM Profile from School iPad
If you don't want to contact school and jailbreak your iPad considering the numerous demerits, Joyoshare iPasscode Unlocker is the suitable method to remove MDM profile. It's definitely worth a try as it can remove remote management from iPad, iPhone, and iPod both quickly with one click and without the risk of data loss. Even for a newbie who doesn't have any computer knowledge, it is easily operated on your own as long as you have a computer. Furthermore, it works well on Windows and Mac. Meanwhile, this software is compatible with all models of iPhone, iPad, and iPod touch, covering all iOS versions. More importantly, besides MDM, it is specifically designed with 4 central features, including removing screen lock, bypassing Apple ID without passwords, and turning off screen time passcode.
Key Features of Joyoshare iPasscode Unlocker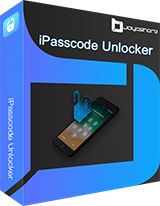 Guarantee no risk of data loss and the highest success rate
Won't alarm school administrators and damage your iPad at all
One click to remove MDM lock in a few minutes
Freely download both on Windows and Mac
Step 1

Download It and Connect iPad

Download Joyoshare iPasscode Unlocker from the official website. Then plug your school iPad into the computer. Select "Remove MDM" option on the main interface.

Step 2

Remove MDM form iPad Without Effort

First of all, disable the Find My feature on school iPad. You can find this option on your iPad by tapping on [Your Device] under Settings. Then click "Start" button, and Joyoshare iPasscode Unlocker will automatically remove MDM files from your iPad.
Part 4. Delete Device Management on Apple School Manager
It is believed that most school iPad is controlled by Apple School Manager. If your device management is configured by it, follow the steps below to delete the supervision. Note that you still need to ask for the permission from IT department or your teacher.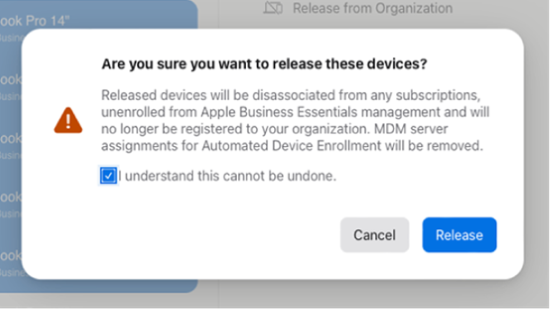 Step 1: Go to App Store to download and install Apple School Manager on your Mac. Or, you could visit https://school.apple.com/
Step 2: Sign in with the administrator account and password.
Step 3: From the sidebar, select the "Devices" section and find or search for your iPad.
Step 4: Look for the " Release Device" icon on the screen and click on it. When a prompt pops up, read the warning and tick the box. Finally, click the "Release" button to delete device management.
Part 5. Video Guide on Delete Device Management on School iPad
After learning about so many methods for deleting device management on school iPad, you can follow this video step by step to operate the method you'd like to take.
Part 6. Conclusion
Security and success rate should be the essential preconditions for selecting a suitable method to remove MDM on school iPad. The free methods to delete MDM are either knowing the administrator's account or jailbreaking the school iPad. Considering the risks of jailbreak removing MDM, Joyoshare iPasscode Unlocker, in the long term, is the best tool for how to delete device management on school iPad if you can't access the account and password. Anyway, we hope you can get assistance with these effective methods. If you have any technological queries, you can comment below this article.