Even now, the question "Does Jailbreak Remove MDM?" remains stubbornly heated among lots of technical platforms, like Quora and Reddit. Without hesitation, the answer is definitely yes.
There's no denying that a mass of iOS users ever benefits from the free method to remove MDM with jailbreak. Nevertheless, some of them lack a clear understanding of jailbreak. They don't realize the side effect only immersed in the quick and gratis joy. Others might wonder how jailbreak removes MDM. If you would like to know more about jailbreak to remove MDM or just want to find the fullest instructions about using jailbreak tools, this article can help you resolve your problem.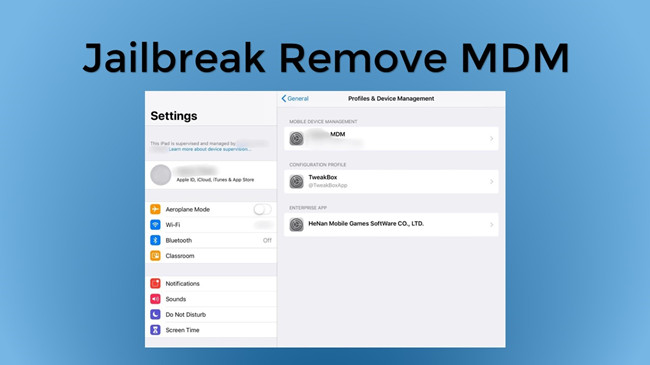 Part 1. Does Jailbreak Remove MDM?
Jailbreak means the use of privilege escalation exploit so as to remove software restrictions. Appealing to more free rights of setting personal features, an increasing number of Jailbreak tools pertinent at security bugs attempt to obtain root access on iOS devices. Since it is able to modify the operating system, install apps not approved on the App Store, and grant users administration-level privilege, including arbitrarily deleting MDM profiles, jailbreak is strictly prohibited by Apple. Anyhow, jailbreak is absolutely a fine choice to remove MDM.
Part 2. How to Remove MDM with Jailbreak
If you decide to jailbreak your iPhone or iPad in pursuit of your ends, a computer running with macOS and Linux, Checkra1n software, SSH must be available. It is worth mentioning that jailbreak only accesses for iPhone 5s through iPhone X and iOS 12 to iOS 14. Before learning the procedures in this part, it's advisable to take the risks into full consideration first.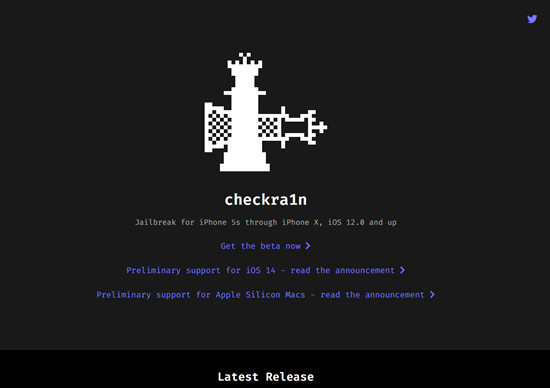 Step 1: After installing and launching Checkra1n software on your computer, expose your device's port with iProxy.
Step 2: Connect SSH to your device via USB. Afterward, follow the on-screen instruction to put your device into DFU mode.
Step 3: Run "cd../../" so as to reach the root directory of your iOS device.
Step 4: Then run "cd/private/var/containers/Shared/SystemGroup/". You will find MDM file folders.
Step 5: Afterward, run "rm-rf systemgroup.com.apple.configurationprofiles/". It will remove the MDM configuration from your device.
Step 6: Upon deleting MDM lock, reboot your device. When coming to the welcome screen, update iOS device and install an MDM profile as required. This new MDM profile won't impose any restrictions.
Part 3. The Risk of Jailbreak When Removing MDM
3.1

Loss of Warranty Service and Software Update

As Apple strongly cautions owners not to jailbreak their devices, this method will be regarded as a violation of warranty service. Under this circumstance, you can't claim any warranty if your iPhone or iPad faces software and hardware errors. Especially when your device is under the warranty, it's not recommended to jailbreak your device. Otherwise, you need to pay a large amount of unnecessary money to repair your new device. Furthermore, after jailbreak, your device will be restrained from software updates forever. You can't enjoy customizable features brought by subsequent iOS versions anymore.
3.2

Security Issues

Your device will be more vulnerable to surrounding risks like hacking, malware insertion, and network attacks. You will suffer from the shadow of sudden hacker attacks during business transactions. Moreover, personal data leaks commonly occur on iOS devices after jailbreak, some of which severely damage property security and make deep differences.
3.3

Device Errors

It will shorten the battery life of iOS devices, cause frequent crashes, and disrupt Apple's other services, including iCloud, FaceTime, Apple Pay, Visual Voicemail, and so on. Even if you just run into some software errors, comparing to normal devices, iPhone or iPad after jailbreak can easily slip into hardware problems.
Bonus Tip: Remove MDM Directly with Professional iPhone Unlocker
Is there a better way to remove MDM lock without jailbreaking iPhone or iPad? If you have the same questions, it is the right place for you. Considering the numerous risks, we specifically introduce a reliable and trustworthy MDM removal tool – Joyoshare iPasscode Unlocker. With designed 4 central features, it is capable of removing various screen locks, bypassing MDM without passcode, unlocking Apple ID, and deleting screen time passcode with no data loss. What impresses me is that the entire procedure only required a few minutes and can be completed within 2 steps.
Key Features of Joyoshare iPasscode Unlocker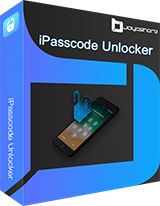 No risk of data loss and nearly 100% success rate
It only needs you to operate with one click
It won't result in any data leaks and security issues
Available both on Windows and Mac
Cover all iOS devices, including the newest iPhone 13 and iOS 15
Step 1

Launch Joyoshare iPasscode Unlocker

Run Joyoshare iPasscode Unlocker on a trusted computer. After connecting your device to the computer, click on "Remove MDM".

Step 2

Remove MDM Without Jailbreak

Make sure Find My feature is disabled on your device. Open Settings, locate [Your Device], and confirm Find My option has been turned off. Hit the "Start" button and this tool will automatically remove MDM restrictions. Soon the "Done" button will show up on the interface.
Part 5. Conclusion
After viewing the overall guide, you must have a clear understanding over the question "can jailbreak remove MDM" and how it works. There's no denying that jailbreak is an effective solution to remove MDM. Regardless of the free service and accompanying features, this method draws lots of attention from iOS users. While enjoying the merits it brings, the risks must be kept in perspective. Never missing the whole forest for the trees. Finally, no matter which choice you choose, we hope you can get your problem finished.