Parents always set up Screen Time for their kids to limit their surfing duration. For some reason, like accidentally forget the passcode, or cannot accept the correct passcode, the need of bypassing Screen Time on iPhone or iPad will surface. To satisfy your need on how to hack Screen Time, this article gives you up to 9 ways as reference. Moreover, if your children are using these kinds of methods to escape the restrictions, you could also find workarounds to cope with their addiction. Regardless of the cause, keep going to read this post.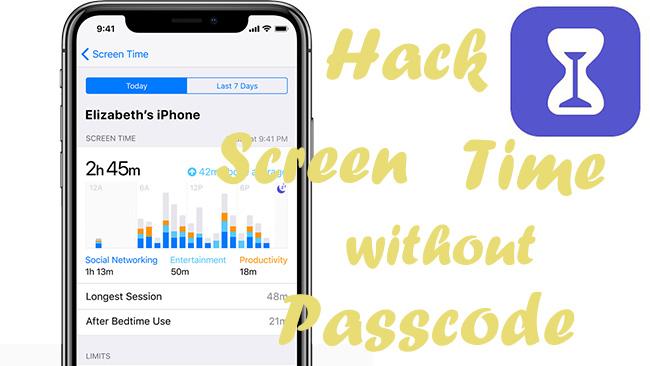 Part 1. FAQs about Screen Time on iPhone/iPad
Q1: How to set up Screen Time on iPhone/iPad?
A: Go to Settings, scroll to Screen Time, tap Turn On Screen Time, choose "This is My iPhone" or "This is My Child's iPhone", and select Use Screen Time Passcode according to your situation.
Q2: How to add specified limits for apps or websites?
A: On the Screen Time interface, choose App Limits, select categories or certain apps you need to restrict, and set up the duration.
Q3: Why could my kids hack Screen Time?
A: If your kids know the passcode, or you have not set up Screen Time strictly, there exists some loopholes allowing your kids to make Screen Time hacked. To know how to prevent your kids from hacking, this article shows you the answer.
Part 2. Best Screen Time Passcode Hacker
The first method helping you hack Screen Time without passcode is to use a third-party passcode remover – Joyoshare iPasscode Unlocker. With this program, you could easily bypass Screen Time with only 3 steps. If you are locked out of your iPhone or iPad without knowing the Screen Time passcode, this software is capable to solve it regardless of the models you are using. With the assurance of the high success rate and high-security factor, you could safely enter your device again and don't need to worry about your privacy disclosure.
Key Features of Joyoshare iPasscode Unlocker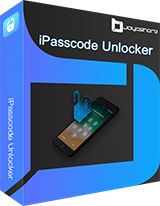 Turn off Screen Time without passcode
Remove screen lock, Apple ID and MDM restrictions
Support iPhone, iPad, iPod touch, iOS, and iPadOS
Protect privacy, guarantee success rate and unlock easily
Step 1

Plug iPhone/iPad into Computer

First of all, plug your iPhone or iPad into a trusted computer and install Joyoshare iPasscode Unlocker. Launch this program and select Unlock Screen Time Passcode.

Step 2

Check Find My Feature

Check if the Find My feature is disabled on your device. If it's turned off, click the Start button to remove the Screen Time instantly. If it's turned on, go to Settings → Apple ID → Find My, and disable this feature. Then, you could hack Screen Time without passcode.

Step 3

Set Up iPhone/iPad

When the unlocking progress ends, your device will restart. On the Apps & Data screen, tap Don't transfer Apps & Data to ensure that your Screen Time is removed.
Part 3. Other Methods to Hack Screen Time
3.1 Ask Siri to Send Messages
When your iPhone is limited by Screen Time, and you need to send messages to someone, try to ask Siri to do this for you. But this requires that you have enabled Siri in advance. On Settings, enter the Screen Time screen, choose Content & Privacy Restrictions, tap Allowed Apps, find Siri & Dictation, and toggle this option on. If you don't want your kids constantly to chat with their friends via iMessage, it would be better to turn this feature off.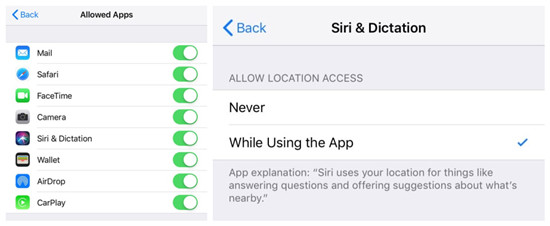 3.2 Delete and Reinstall App
If a limitation is added for a certain app on your iPhone or iPad, a simple way to hack Screen Time is to directly delete this app and reinstall it. Find the app you need to uninstall on the main screen, touch and hold it, tap Remove App, choose Delete App and confirm your action. Then, open the App Store to download and reinstall it. And this app will not exist in the list of APP Limits. To avoid this from happening, head to Settings → Screen Time → Content & Privacy Restrictions → iTunes & App Store Purchases, and set up Don't Allow for all these three options – Installing Apps, Deleting Apps, and In-app Purchase.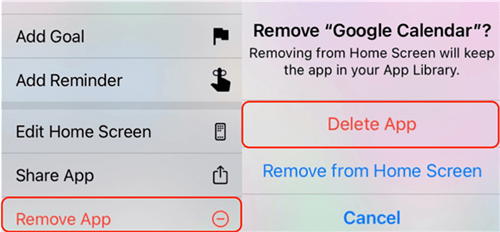 3.3 Use Screen Recording
When the screen recording is permitted, it is potential to hack Screen Time passcode. Usually, the passcode will not be shown in the video you record, but there is still a chance to guess what it is. To exclude this possibility, you could enter Content & Privacy Restrictions on Screen Time, choose Content Restrictions, locate Screen Recording, and tick Don't Allow.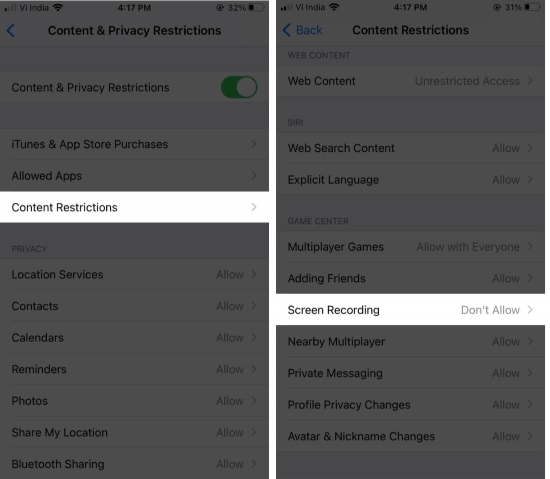 3.4 Change Date & Time
Even if you set up the downtime or the duration of using apps, the Screen Time could be hacked by changing the time zone on your device. Run Settings, select General, find Date & Time, toggle off the Set Automatically option, and choose a city or region by tapping the Time Zone. Then the Screen Time will not limit your activity.
To block this, you only need to withdraw the permission of changing location. Still, on the Screen Time page, tap Content & Privacy Restrictions, hit Location Services, find System Services, scroll down to Setting Time Zone and disable it. Then come back to the Location Services to tick Don't Allow Changes.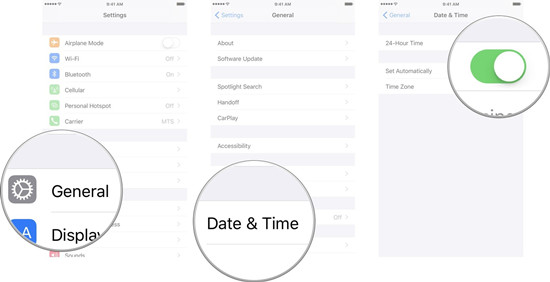 3.5 Watch YouTube on iMessage
If you want to watch YouTube under the confinement of Screen Time, there is a loophole in iMessage. Usually the iMessage and the Contacts app are not on the restricting list, so Screen Time is unworkable. Navigate to iMessage on your iPhone, choose to write a new message, tap the Apple icon when your keyboard pops up, select YouTube to share links and the video is played on this screen.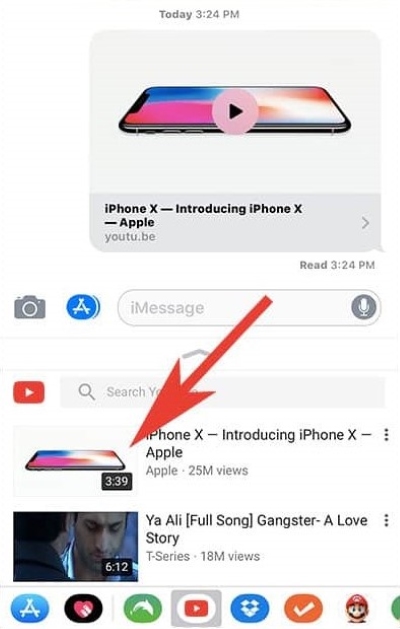 3.6 Ignore Limit
Sometimes iPhone/iPad is limited by the downtime, especially in order to prevent from staying up late. During the downtime, you are under the control and merely allowed to use certain apps. However, there are three options for you to choose: one more minute, remind me in 15 minutes, and ignore limit for today. The bug is – when the first alert reminding of the Screen Time limit occurs, select "ignore limit for today", and the Screen Time is hacked successfully.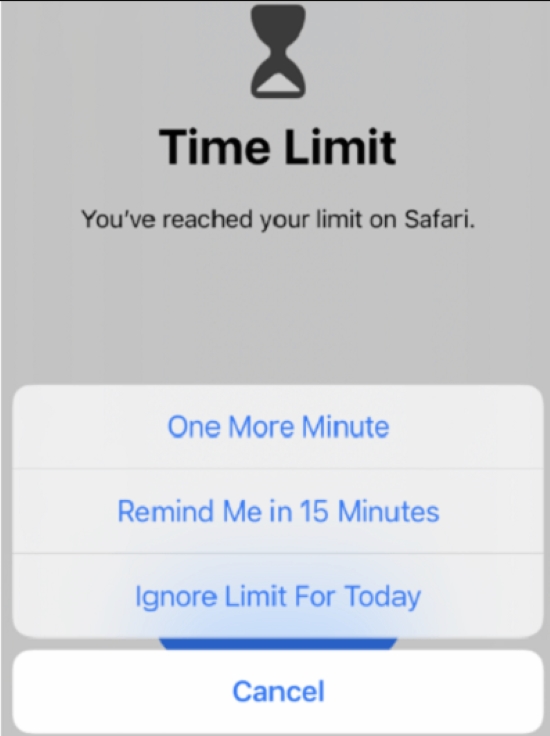 3.7 Reset Screen Time Passcode
With Apple ID and its password, you could turn off Screen Time or change its passcode. On Settings, tap Screen Time, hit Change Screen Time Passcode, and you will be asked to enter the old passcode. Here tap "Forgot Passcode?", type into your Apple ID and password, and you could set up a new passcode for Screen Time. The steps to turn off it is identically.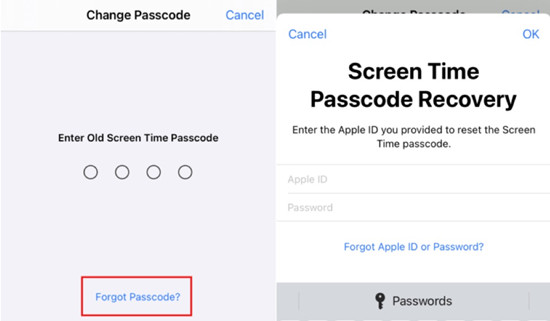 3.8 Factory Reset iPhone/iPad
A radical but effective method to remove Screen Time is to factory reset your device. When your iPhone or iPad comes back to the default states, your Screen Time is absolutely deleted as well. Head to Settings → General → Transfer or Reset iPhone (iPad) → Erase All Content and Settings → Continue. But before resetting, you may still be asked for screen passcode and Screen Time passcode. Joyoshare UltFix offers a free factory reset feature with no passcode requirement, which is helpful in this situation.
Summary
How to hack Screen Time without passcode on iPhone or iPad? This article gives you up to 9 workarounds to use limited apps even under restrictions along with a Screen Time passcode removal. Since not all these 9 ways are useful and convenient for your condition, Joyoshare iPasscode Unlocker is a better recommendation for unlocking the Screen Time directly. Moreover, as a parent, you could know how to set up stricter limitations for preventing kids from hacking Screen Time in this article. Hope your problem is resolved after reading and following these steps.