For security, Apple iPhones from iPhone 5s to iPhone 8 Plus are well designed with Touch ID, a fingerprint recognition feature, to enable users to unlock their iPhone more conveniently, authenticate Apple Pay online, and make purchases in different Apple stores, such as iTunes Store, iBook Store and App store. With it, only the authorized fingerprint info can be recognized and accessed without problem.
Nevertheless, according to what some iPhone users complained, there are various possible situations where give no way to complete Touch ID verification, including Touch ID not working after screen replacement, fingerprint cannot be read, Touch ID cannot be activated after iOS upgrade, etc. If you are also encountering with similar trouble, you might as well learn 7 ways here to solve your iPhone Touch ID not working problem.
1. Keep Home Button and Hands Clean
The chances are that dirty and wet Home button or fingers induce the iPhone touch ID recognition issue. In this case, you can wipe off debris or water spots with a clean cloth. Of course, you should make sure your hands without any sweat. That is to say, keeping hands dry and clean is equally important. If the matter of iPhone Touch ID not working remains, continue with the following methods.
2. Cover Home Button Fully
When touching Home button on your iPhone, you are supposed to let your registered finger surface be covered and scanned from different angles. Don't tap on the Home button hastily. Try to touch it completely for a certain time.
3. Delete Fingerprint and Add a New One
Another viable fix for trouble that iPhone Touch ID is not working is by removing the existing fingerprints from your iPhone and add a new one. This is regarded as the most straightforward way and rather simple to operate as well.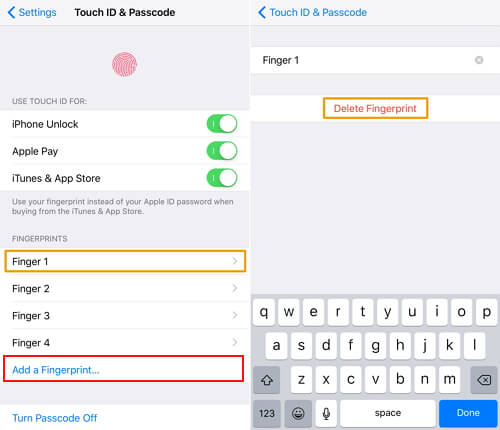 Step 1: First of all, please go to "Settings" > "Touch ID & Passcode";
Step 2: Enter the passcode if required. Then remove all precious registered fingerprints by pressing each of them and clicking "Delete Fingerprint";
Step 3: Reboot iPhone and go for "Settings" > "Touch ID & Passcode" again;
Step 4: Enter passcode and then tap on "Add a Fingerprint";
Step 5: Finish enrolling new fingerprints as you did before.
4. Turn off/on Touch ID
Managing to disable Touch ID and turning it back on after a restart is an alternative rapid method for iPhone Touch ID not working. When the above-stated approaches go down, it's certainly worth a try. See specific steps as below: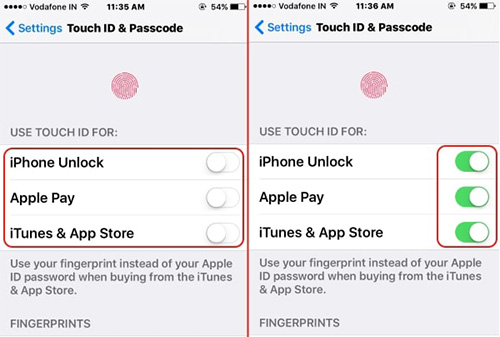 Step 1: Head to "Settings" > "Touch ID & Passcode" to toggle off iPhone Unlock, App Pay and iTunes & App Store;
Step 2: Afterwards, remember to get your iPhone restarted;
Step 3: Go to "Settings" > "Touch ID & Passcode" to turn on iPhone Unlock, App Pay and iTunes & App Store again.
5. Force Restart iPhone
To fix iPhone Touch ID not working issue, you might go to force restart your iPhone. There are times when such a simple action can magically around many iOS issues. Simply, what you have to do is as follows.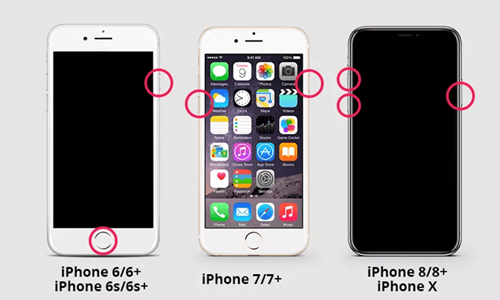 iPhone 6s and earlier: Keep the "Home" and "Power" buttons held down at the same time until the Apple logo appears on your iPhone screen.
iPhone 7 and 7 Plus: Hold down the "Power" button while pressing the "Volume Down" button. Don't release them unless you see the Apple logo show.
iPhone 8 and 8 Plus: Quickly press and release the "Volume Up" button, and then repeat this operation with "Volume Up" button. What to do next is holding down the "Side" button until the iPhone reboots.
6. Bring iPhone Touch ID back to Normal with No Loss
Possibility that certain unknown iPhone system errors contribute to the troublesome business of iPhone Touch ID not working is nonnegligible. For this challenge, Joyoshare UltFix iOS System Recovery is shared to prepare you.
It is a technical iOS repair tool, notable for two highlighted features. One is that it features both standard mode for giving a lossless solution to regular iOS problems (like Touch ID not working or unable to activate Touch ID on iPhone) and advanced mode to kill off tough matters with ease. Another is its free option for entering and exiting recovery mode by one click.
Key Features of Joyoshare UltFix iOS System Recovery:
Allow entering and exiting recovery mode gratis by a click
Work for any iOS device (iOS 13 contained) and Apple TV
Two recovery modes for the satisfaction of different needs
Get iPhone Touch ID issue solved without the risk of data missed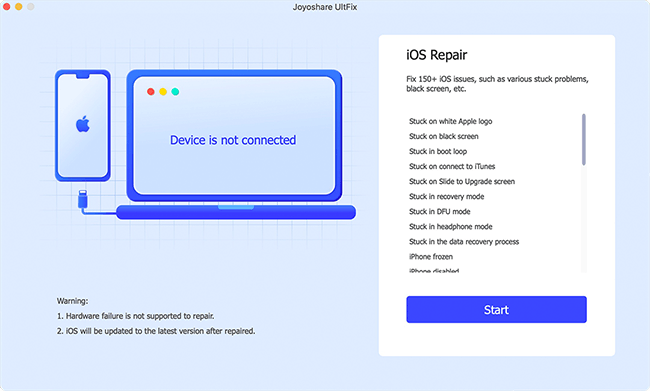 Step 1: With the "Download" button above, please download and install the compatible-computer version of Joyoshare UltFix. Next, connect your iPhone with the computer and run the program. After your device is detected, click "Enter Recovery Mode" to direct your iPhone into recovery mode and continue with "Start";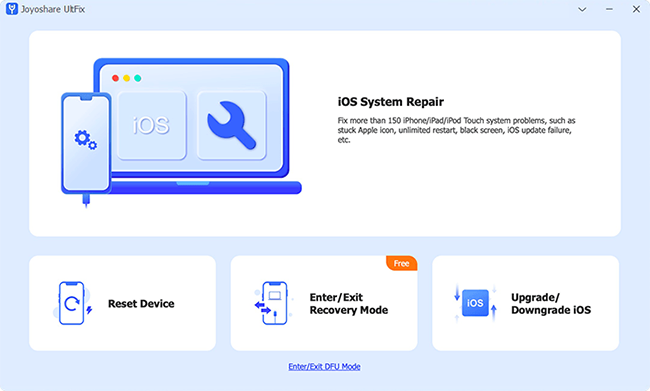 Step 2: Now, what you are going to do is identifying a repair mode for the recovery process. You are advised to work with the standard mode so as not to suffer data loss. For removing Touch ID without passcode, it turns to the advanced mode;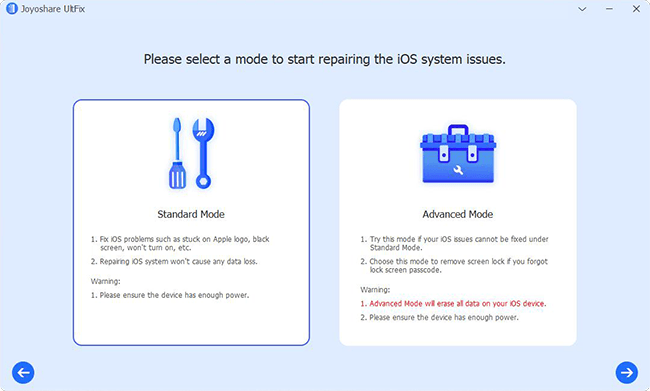 Step 3: All basic info about your iPhone will be presented with you. What you are required to do is checking them and correcting them if any error. After having confirmed, tap a "Download" button to download and verify the matched firmware package;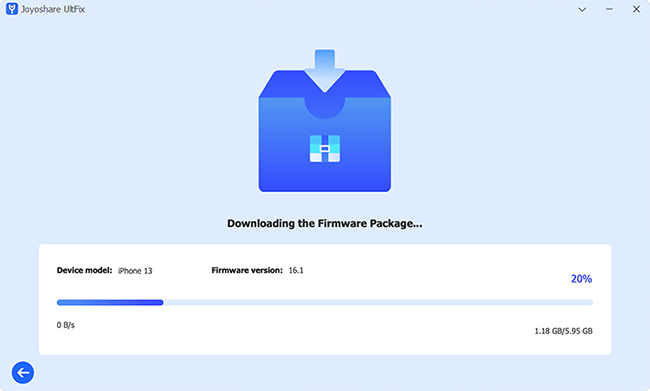 Step 4: In the end, unzip the firmware package by touching "Repair". When it is done, Joyoshare UltFix will make your iPhone Touch ID returned to normal as a matter of course.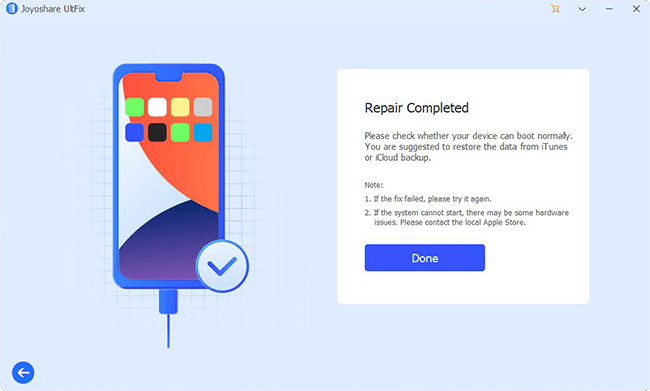 7. Reset All Content and Settings on iPhone
The last practical and quick solution to iPhone Touch ID not working is to take your iPhone back to factory settings. However, with such a method, you take the risk of data loss if no backup. Hence, you'd better initially back up all your iPhone data files to iTunes or iCloud before doing as follows. When that's finished, recover all data back to your iPhone by iTunes, iCloud, or Joyoshare iPhone Data Recovery.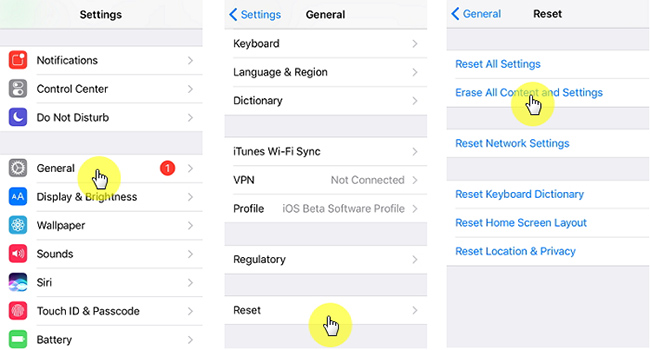 Step 1: Please open Settings app on your iPhone and followed by the "General" option;
Step 2: Scroll down to "Reset" and opt for "Erase All Content and Settings";
Step 3: Type the passcode if prompted and wait with patience till the process comes to end.