Screen recorders are useful tools for capturing what happens on a computer screen or the interface of a mobile phone. Screen recording software captures all activities on a computer or a phone. It converts them into video formats that can be easily shared and posted to video-sharing sites like YouTube or Instagram. This kind of software enables you to produce video lessons of any sort, record video game action, and generate online tutorials that demonstrate how to operate a tool correctly. If you don't know what to search for, picking a screen recorder no ads isn't simple. There are dozens of computer and phone apps that allow you to capture your screen, but not all of them are ads-free. Let's explore together.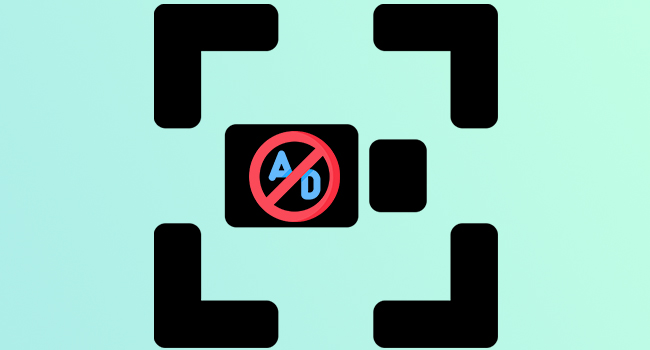 Top 1. Joyoshare VidiKit
This excellent screen recorder without ads caters to the demands of each user who want to record their screen. The users of Joyoshare VidiKit - Screen Recorder may choose to capture the entire screen or just a portion of it. Before beginning a screen recording session, you may pick a frame rate, whether or not to capture the screen, and whether or not to capture the background audio so that your recorded video includes both screen video and clear audio speech. Joyoshare VidiKit supports using an external microphone to record voiceovers and configuring the shortcuts to make the screen recording process faster and easier.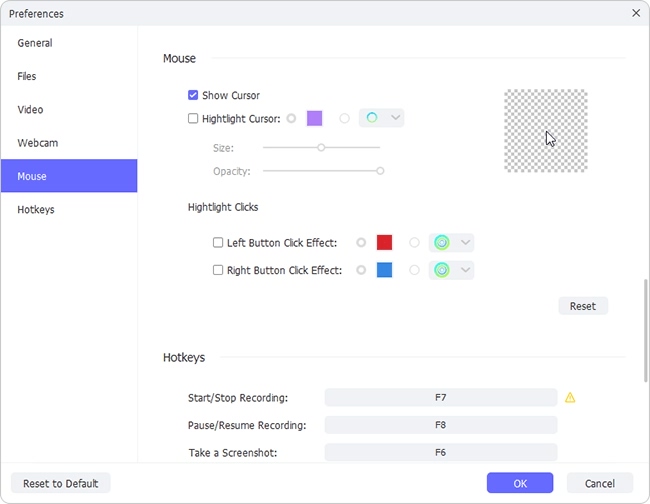 Pros:
Advanced screen capturing and video editing tools
Customizable parameters like resolution, quality, channel, codec, etc.
Grab clear audio from mic and system based on your need
Export high-quality video and audio in various formats
Best screen recorder without time limit, ads, glitch and watermark
Cons:
Leave watermark on final video in trial version
Supported OS:
Top 2. Ez Screen Recorder
With EZ Screen Recorder no ads, recording screen activity on your Android phone is easy, and you don't even need to root your device to make screen recordings. You can start a new screen recording session with just a few easy clicks. There is a three-second countdown before the software begins recording, giving you plenty of time to prepare for your screencast. You may quickly edit the video clip once you've finished filming it or remove the bits you don't want people to watch. Users may share their screen recordings directly to Facebook, YouTube, and other major platforms.

Pros:
Full HD graphics
1080 resolution
Easy to start recording
Users can add music to recordings
Cons:
No visual effects or filters
Supported OS:
Top 3. Flashback Express
Flashback Express is the best screen recorder without ads for computers since it allows users to record a screen or do basic editing tasks once the screen recording session is over. This screen recorder allows users to record screen and camera footage simultaneously. Users don't need to worry about watermarks since they produce watermark-free videos. Additionally, the maximum time of the screen capture session is unrestricted. You may also choose to capture the entire screen or just a section of it with this screen recorder.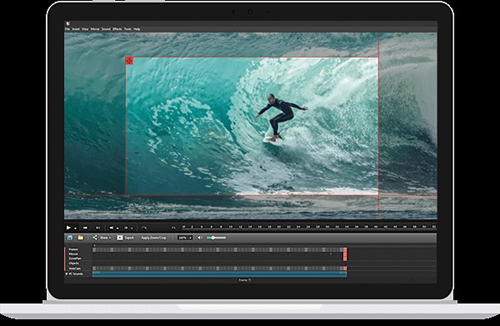 Pros:
Scheduled recording
In-built video editing mode
Multiple monitor recording
Cons:
The free version has limited file format support
Supported OS:
Top 4. Movavi Screen Capture Studio
Recording a screen session with Movavi Screen Capture Studio is simple since this app allows you to specify the screen area, video size, and system audio to be recorded. Additionally, this screen recorder allows you to use an external microphone to record narration, capture camera footage while recording, and add cursor effects. This free no ad screen recorder also allows users to choose the frame rate for each screen recording session which makes it ideal for both experienced and inexperienced users. Movavi Screen Capture Studio comes with a video editing option that allows users to edit their videos before uploading them to the Internet.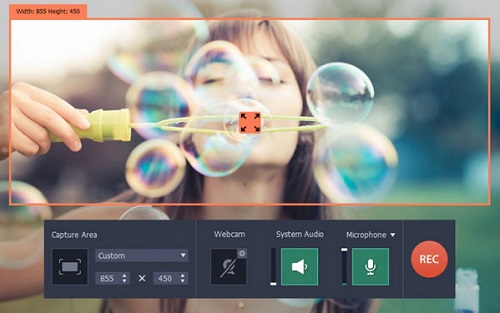 Pros:
Solid video editing options
Support a wide range of video file formats
Cons:
Users cannot export videos from this app to online platforms
Supported OS:
Top 5. Screencastify
Screencastify can record screencasts for everyone who utilizes the Google Chrome web browser. It also allows users to capture camera recordings and record screens simultaneously, as well as add comments to make their recordings appear more professional. This free no ad screen recorder takes high-definition recordings and provides outstanding file-sharing options, allowing users to share their videos online easily. Screencastify can also capture screens when you're offline. However, you'll need the Internet connection to publish your screen recordings online.

Pros:
Edit videos before posting
Screen record directly from Chrome regardless of the device type
Cons:
Lite version contains watermarks
Supported OS:
Top 6. DU Recorder
With DU Recorder, users can record their phone's screen in 1080p video quality at 12Mbs and 60 frames per second. This screen recorder no ads lets you choose from various video formats, fps, and bit rates to get the best screen recording quality for your needs. You can make all kinds of PIP films with Facecam. This app also has video editing, live broadcasts, and photo editor options, in addition to excellent screen recording tools.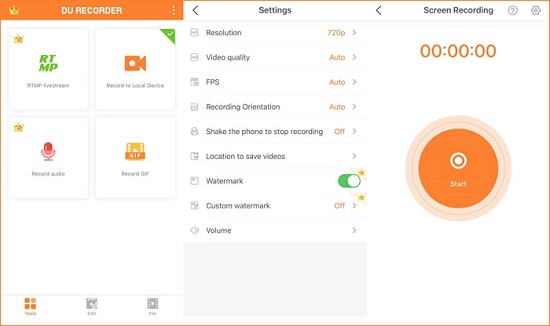 Pros:
Easy video upload
Amazing video editing features
Unlimited recording
Totally free
Cons:
Supported OS:
iOS 11 and above, Android 5 and above
Top 7. Nvidia ShadowPlay
This is the best gaming screen recorder without ads for capturing 4K footage of video games. Nvidia ShadowPlay only supports a few video games, so check whether the game you want to record is compatible with Nvidia's screen recorder before using it. Nvidia ShadowPlay automatically captures the best parts of a video game, and in addition to 4K recordings, you can also collect screenshots and 15-second GIF films.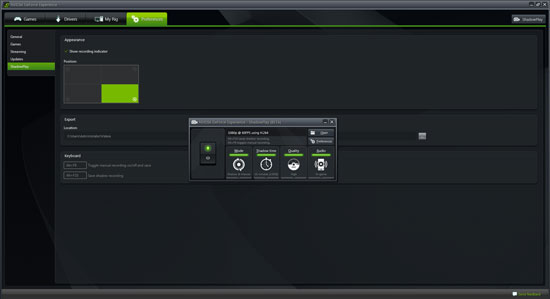 Pros:
Allow users to broadcast live games
4K video support
Cons:
Video sizes are too large
Supported OS:
Conclusion:
Screen recorder no ads can be used for different purposes, including recording games, online meetings, business presentations, and tutorials. It's very useful, but it can be annoying when there are too many ads. We know the company generates profit from the ads, but it is very annoying, especially when we want to do something very urgent. You can choose a screen recorder in this post that fits you best to screen record on Mac, PC, Android and iPhone without ads.